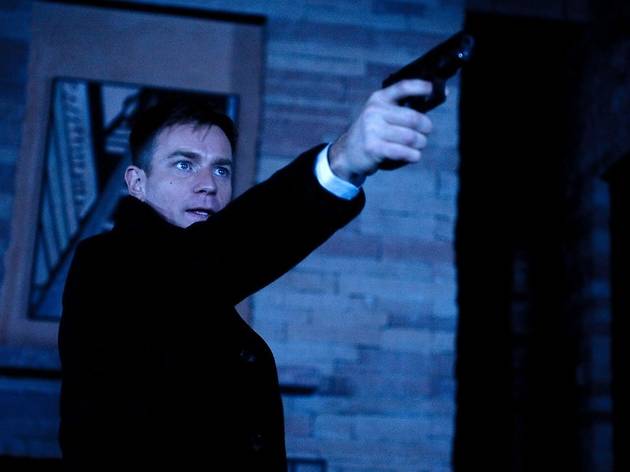 Time Out says
Only Steven Soderbergh could produce a slick, modern, cineliterate deconstruction of the Hollywood action caper that also manages to be a rollicking good ride. With the high-style 'Haywire', Soderbergh takes the most hackneyed, secret-agent-double-crossed-by-her-paymasters storyline imaginable, and directs the living hell out of it. In a move similar to his casting of pornstar Sasha Grey in 2009's 'The Girlfriend Experience', he drafts in Gina Carano – AKA ex-American Gladiator, Crush – as svelte, skull-smashing special operative Mallory Kane.
What follows is a feminist tirade in the mould of 'Kill Bill' as Mallory navigates the globe and coolly makes a string of potential assassins – Michael Fassbender, Channing Tatum and a ratty, side-parted Ewan McGregor – her unwitting punchbags. The combat scenes are ferocious, beautiful and refreshingly original, with the conventional frantic editing and ear-splitting techno stripped away to leave something closer to silent ballet (with pained grunting). David Holmes's moodily effective Martini-time jazz soundtrack only kicks in when Mallory takes to tracking down her various shady aggressors. A horribly realistic hotel room fracas with Fassbender could even be deemed one of the all-time great fight scenes.
To prove that he's taking all the pseudo-serious expositionary dialogue with a pinch of salt, Soderbergh infuses the material with various nods to Hitchcock classics like 'Notorious' and 'North by Northwest', and the finale is a brutal comic inversion of the iconic beach canoodling scene in 'From Here to Eternity'.
Details
Release details
Release date:
Friday January 20 2012
Duration:
0 mins
Cast and crew
Director:
Steven Soderbergh
Screenwriter:
Lem Dobbs
Cast:
Gina Carano
Ewan McGregor
Michael Fassbender