It Is Fine! Everything Is Fine.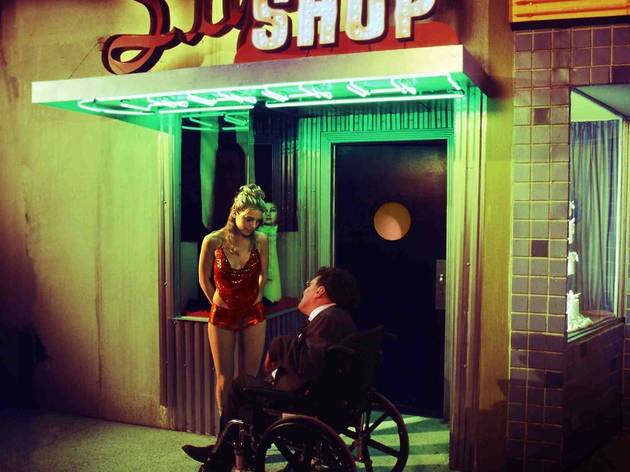 Time Out says
Survivors of Crispin Glover's appalling debut as a writer-director, What Is It?—with its predominantly Down-syndrome–afflicted cast and inexplicable malice toward snails—will be familiar with Steven C. Stewart; he was the man with cerebral palsy lying in the clamshell, enjoying a hand job from the woman in the monkey mask. Stewart (who died in 2001) wrote and stars in this long-nurtured, unrelated sequel, which is as surprising for its visual boldness—it looks like Lovelace-era porn as staged by David Lynch—as it is for its sincerity. It suggests, at the very least, that Stewart's fantasies are preferable to Glover's.
Stewart's fever-dream alter ego is Paul, who—in the great Fassbinder tradition—just wants to be loved. Fittingly, the first woman to oblige is Petra von Kant herself, Margit Carstensen, here a divorced parent who solicits Paul's companionship but won't marry a cripple. Paul's brutal backlash is echoed in affairs with her jailbait daughter (Szlasa) and other women, all drawn to his innocence. With a set design at once primitive and garish—The Cabinet of Dr. Caligari is an obvious touchstone—It Is Fine! Everything Is Fine. feels genuinely sui generis; Glover has said it's the best film of his career. Whatever, McFly. But he's not far off.
Details
Release details
Cast and crew
Director:
David Brothers, Crispin Glover
Screenwriter:
Steven C. Stewart
Cast:
Steven C. Stewart
Margit Carstensen
Carrie Szlasa