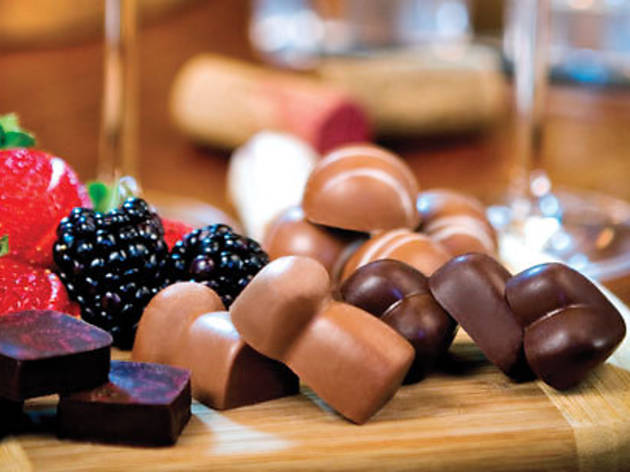 Time Out says
Whadda guy! Chain superstore worker Larry Crowne (Hanks) is a nine-time Employee of the Month with a perpetual grin on his face. He's the kind of sales clerk who's as genuinely enthused about the customers he helps as by the products he sells. (Why, he's even elated when rolling a snake-chain of shopping carts around the parking lot.) If this were 1997, you might say Larry leads a semicharmed kind of life. But it's 2011, the era of colossal corporate downsizing, so when he's called into the back office to face an overly caricatured group of bean counters, it's clear that his carefree routine is about to change.
Where does an already mawkish and clunky comedy go from here? Back to school! It turns out that Larry never went to college, so he enrolls at his local CC. This higher-learning institution has quite the teacher's roster (George Takei, Pam Grier---both ill-used). But it's the eager, middle-aged student's unhappy public-speaking professor, Mercedes Tainot (Roberts), who catches his eye. Her couldn't-care-less stare is piercing, yet Larry just knows that beneath that cold, cynically rum-swilling exterior is a 1,000-watt smile trying to get out.
Since this is a Nia Vardalos joint---cowritten with Hanks---everyone's going to get some big, fat lessons in love. But first, vignettes! Lots of vignettes that seem like rejected scenarios from the Community writers' room. See Larry join a moped club! See Larry get a makeover! Hanks shows little directorial flair; jokes are set up with a galumphing touch and the punch lines are always held several beats too long. And though both lead actors are able to coast for a while on their natural charm, it's evident by the soppy finale that their Sleepless in Seattle and Pretty Woman salad days are long past.
Watch the trailer
Details
Release details
Cast and crew