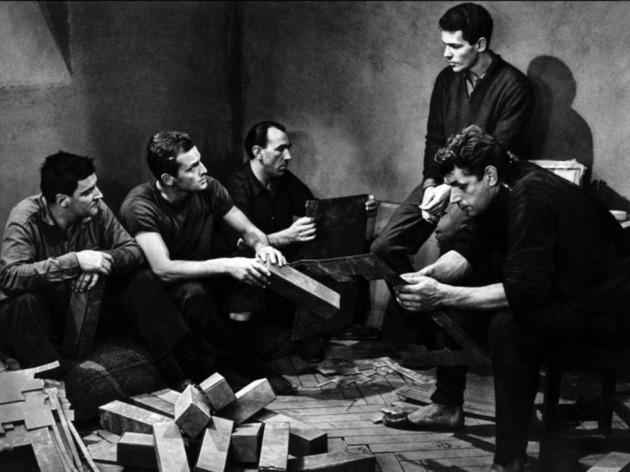 Time Out says
This film ranked #97 in Time Out's list of the 100 greatest French films. Click here to see the full list.
Director: Jean Becker

A secular response to Bresson's A Man Escaped. No question of grace here, simply of grind and grime as four prisoners - joined and eventually betrayed by a fifth - laboriously tunnel their way to a derisory glimpse of freedom. Telling a true story, Becker maintains a low-key approach, courting reality, avoiding music in favour of natural sound, constantly stressing the sheer physicality (warders' hands laconically slicing foodstuffs in search of hidden files, prisoners' hands feverishly hacking at the unrelenting stone). Yet there is more than a touch of Bresson (even more, however, of Becker's mentor Renoir) to the close-ups which punctuate the evolving relationship between the escapees and their final discovery of a sort of forgiveness for their betrayer. Classical in its intense simplicity, this is certainly Becker's most perfectly crafted film.
Details
Release details
Cast and crew