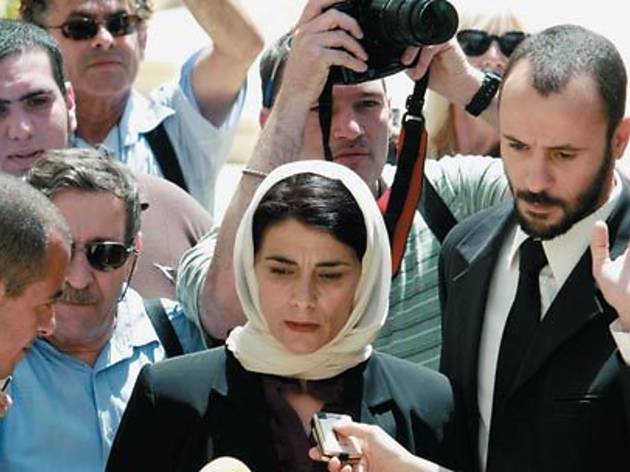 Time Out says
Adorning martinis, sitting on chicken breasts, appearing in triplicate on lucky slot machines: These are the ways lemons come into our lives. But as "real and imminent threats" to national security? So it is argued by a government attorney in the assured, sensitively politicized Lemon Tree, an Israeli-made drama about a thriving grove of citrus situated on tense territory.
Tending to the garden, lovingly, is Salma (the extraordinarily composed Abbass), a Palestinian West Bank widow who inherited the work from her father and now sells fruit for a living. When Israel's hawkish new defense minister moves next door, his secret-service men frown at the thick underbrush and demand the grove's removal. Salma has more to say about this than anyone would prefer.
Crafting a delicate parable about the Palestinian-Israeli conflict seems about as difficult as solving the crisis itself, which makes Lemon Tree decidedly special. You're not thinking "block that metaphor" as Salma arms herself with a lawyer (the screenplay, cowritten by director Era Riklis and Palestinian reporter Suha Arraf, is inspired by actual court cases), mainly because the movie is smart enough to reflect its heat and light off oblique angles. Salma's serious-minded advocate, Ziad (Suliman), has an estranged family; the two lean together intimately. Meanwhile, Salma eyes a woman her own age across the fence—curious, sympathetic, the minister's wife (Lipaz-Michael). The connection is a heartbreaking one, deeper than mere circumstance and rooted in the maternal impulse to watch things grow. No one is evil in this film. To say any more would ruin the story's Solomonesque resolution, a touch too neat but fittingly tart.—Joshua Rothkopf
Opens Fri. .
Details
Release details
Cast and crew