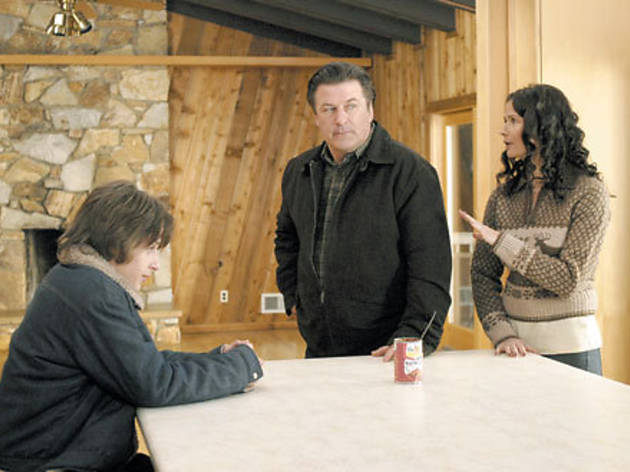 Time Out says
A weak brew of suburban ennui and fallen-idol angst circa 1979 fuels the kill-me-now experiences of Long Island mope Scott Bartlett (Rory Culkin). World-weary at 15 and consumed with self-pity, the put-upon high-schooler pines desperately after bossy childhood friend Adrianna (Roberts), while his admiration for a lucre-loving father (Baldwin) becomes frayed by the increasingly obvious evidence of adultery that threatens to destroy their already fragile family dynamic.
Add to the mix a brother (real-life sibling Kieran Culkin) so eager to escape home that he enlisted in the Army; plus the miserable travails of Adrianna's parents, resentful breadwinner Melissa (Cynthia Nixon) and unemployed layabout Charlie (Timothy Hutton), who is fighting a battle with debilitating Lyme disease. What emerges is a familiar if uninspired pattern of marital alienation mixed with formulaic coming-of-age epiphanies.
All those who saw this movie when it was called The Ice Storm (complete with spousal philandering, teen sex, Me Decade narcissism and even a tragic ending) witnessed a much tighter, richer, more moving study of human frailty and desire. The talented actors do their best to freshen up the hoary conceits in what feels like a greatest-hits compilation: losing your virginity, getting beaten up by the school bully, first pot toke, the inevitable screw-you parental confrontation. But Derick Martini's writing consistently falls short of his cast's keen abilities: The film is full of conflict, tension, resentment and depression, but it's distinctly deficient in love and compassion. It's hard to feel sympathy for people who let themselves be so stridently sorrowful.—Stephen Garrett
Now playing.
Details
Release details
Cast and crew