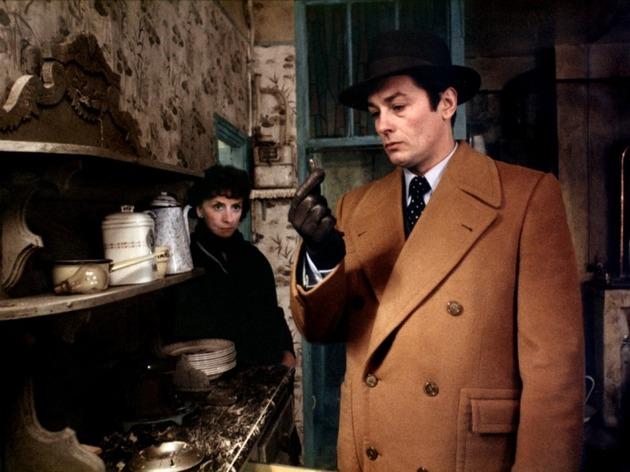 Time Out says
This film ranked #90 in Time Out's list of the 100 greatest French films. Click here to see the full list.
Director: Joseph Losey

The action of Losey's film takes place against the Nazi deportation of French Jews - a set of circumstances which the film doesn't so much explore as get lost in. Klein (Delon), a Parisian art dealer, is delivered a copy of a Jewish newspaper. Investigating this, he becomes aware of a mysterious Jewish alter-ego bearing the same name. Though they do not meet, Klein finds the other impinging increasingly on his life, even living in his flat when he's not there. The confusion of identities forces Klein to defend himself against a charge of being Jewish. Predictably, the film ends with his deportation; quite unaccountably, Losey makes this a deliberate choice, as Klein purposely avoids the lawyers bringing the evidence which can release him, a piece of fatalism which resolves nothing whatsoever. Sadly, Losey's determinedly enigmatic treatment turns a potentially very interesting theme into cheap mystification.
Details
Release details
Cast and crew