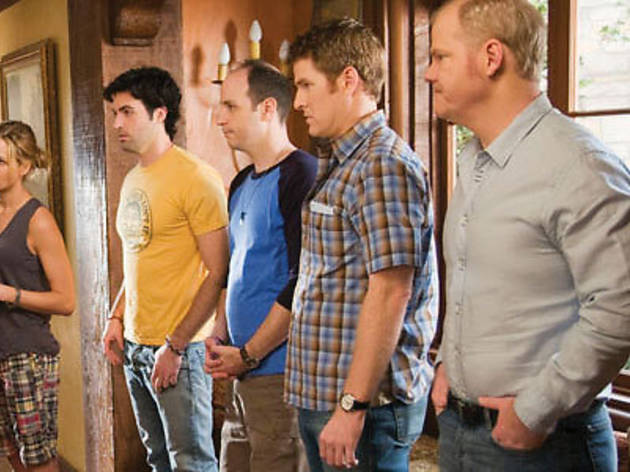 1/2
Photograph: Patrick Ecclesine/TBS
Spiro, left, leads her band of merry men.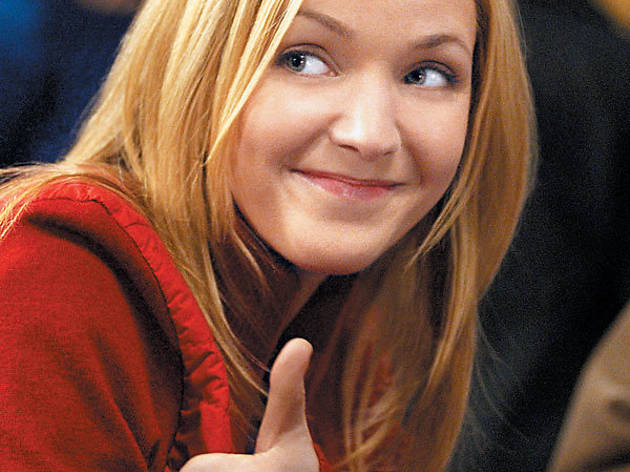 2/2
Photo: Patrick Ecclesine/TBS
THEIR GIRL It's all systems go for Spiro.
Time Out says
My Boys probably wouldn't exist without Sex and the City, but that hardly makes it a rip-off. Rather, creator Betsy Thomas's comedy about sportswriter P.J. Franklin (Jordana Spiro) and her (mostly male) circle of friends refines the formula that made the HBO series a cultural touchstone. After showing lots of promise during its brief first season last winter, My Boys now returns with episodes that certify the series as one of the sharpest sitcoms of the moment.
Everybody knows a woman like P.J., although we seldom see them on television­—she's as girly as Carrie Bradshaw, but capable of discussing batting averages and lipgloss with equal authority. Yet while Carrie's narration erred on the side of cuteness, P.J.'s provides evidence of a rich interior life. Spiro skillfully juxtaposes P.J.'s confident exterior with glimpses of a well-hidden neurotic side, and the synergy between the writing and her performance results in one of the most realistic female characters presently on TV. Her eponymous buddies (including Jim Gaffigan as P.J.'s henpecked brother and Reid Scott as a hipster who provides sexual tension) are a little one-note, but they continue to get fleshed out, and Spiro's easy chemistry with her costars ensures that the friendships seem believable. And while real-world sportswriters may take issue with the portrayal of their field (P.J.'s awfully young to be covering the Cubs for the Chicago Sun-Times), the depiction of sports culture is note perfect (the season premiere has a fantasy-baseball draft scene that's a beaut, and the second episode, also airing Monday 30, offers a withering satire of Pardon the Interruption–like roundtables). Even when the metaphors seem trite (P.J. waxes philosophical about "the promise of a new season" in the premiere), they're delivered with a sincerity that reminds us why people are seduced by sports in the first place.
Details
Release details
Cast and crew