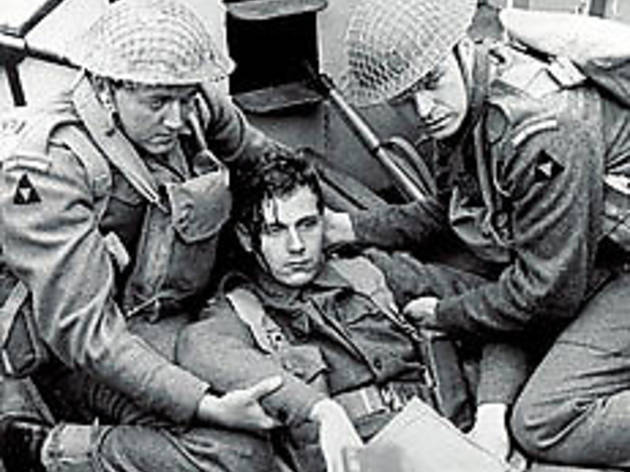 1/2
HEAD SHOT An unlucky soldier draws enemy fire.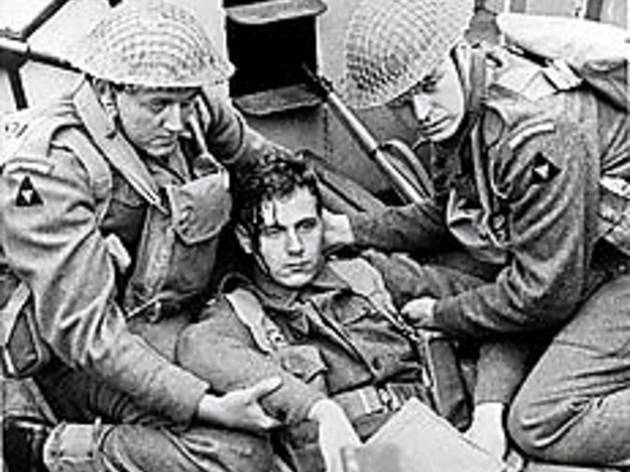 2/2
SOLDIER'S STORY: A stylistically bold WW II film comes to DVD
Time Out says
One of the great underappreciated war films of the '70s, Stuart Cooper's 1975 Overlord is also one of the most visually daring—an impressionistically edited, black-and-white tale of one English soldier's journey into WWII that mixes drama and documentary footage so deftly, you almost can't tell which is which.
Curious? This Criterion DVD will fill you in. Its extras include an commentary with Cooper and lead actor Brian Stirner; a photo-essay on the battlefield stills of Robert Capa, whose work inspired the film's stark visual texture; and documentaries from the U.K.'s Imperial War Museum, focusing on combat footage and propaganda-film snippets used in Overlord, and the cameramen who captured them.
Overlord is, first and foremost, a collaboration between Cooper and his director of photography, John Alcott, who worked for Stanley Kubrick from 2001: A Space Odyssey through The Shining. Overlord's visuals recall Alcott's work for Kubrick—particularly Barry Lyndon, whose slow zoom-outs isolated the film's hero within gigantic panoramas. In the end, though, Overlord most resembles Kubrick's apocalyptic comedy Dr. Strangelove, shot by Gilbert Taylor, a film whose combat scenes aimed for newsreel immediacy.
Any sense of artifice dissipates, however, when the hero pauses in a forest to write a letter to his parents. In quiet moments like this, Overlord reveals itself not as an antiwar film, but an epic, minimalist poem about a single life swallowed by history. — Matt Zoller Seitz
Details
Release details
Cast and crew