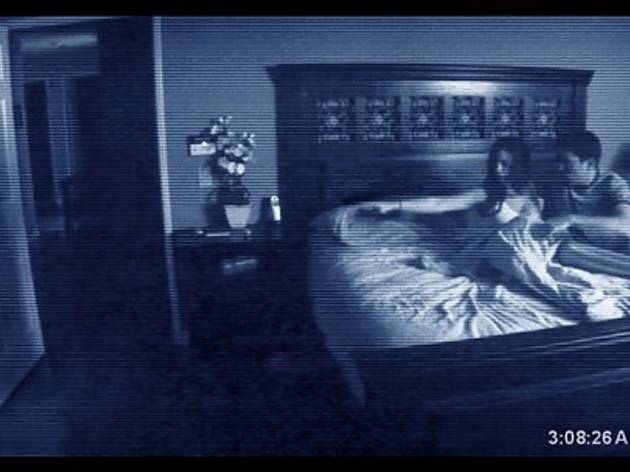 1/2
GHOST IN THE MACHINE Wouldn't making a sex tape be more fun?
2/2
BURNING DOWN THE HOUSE Evidence of a haunted past turns up in the attic.
Time Out says
By now, the story is a familiar one: Shoot your low-budget horror feature over the course of a single week in a suburban San Diego house. Spark up online enthusiasm among the geeks. Scare the pants off a curious Steven Spielberg, who thinks his DVD copy is haunted. Have him facilitate a deal with Paramount. Watch the movie gross over $100 million (and counting).
Whether Paranormal Activity's financial success can be duplicated is a matter for the bean counters. More interesting is the resonance of the film itself: the definitive example of YouTube-generation frightmongering. Apparently, the video camera doesn't lie. Plunk down the tripod in the corner of the bedroom as if you were making a sex tape, and all demons and creaking noises become infinitely more effective. Credit writer-director Oren Peli for the brilliance of the concept.
The film's release on DVD (Dec 29) is significant—amazingly, it works even better at home, with your own living room echoing the character's banal terror pit. (Like The Amityville Horror, this is a fear film for upwardly mobile materialists.) Unfortunately, there are no making-of featurettes or interviews—a mistake. We already know the movie isn't an actual documentary, so why not explain some of the sheet-ruffling special effects? An alternative ending is shockingly violent, perhaps even a touch more creepy. No hints here. You'll have to watch it for yourself; once was enough.—Joshua Rothkopf
More DVD reviews
Details
Release details
Cast and crew