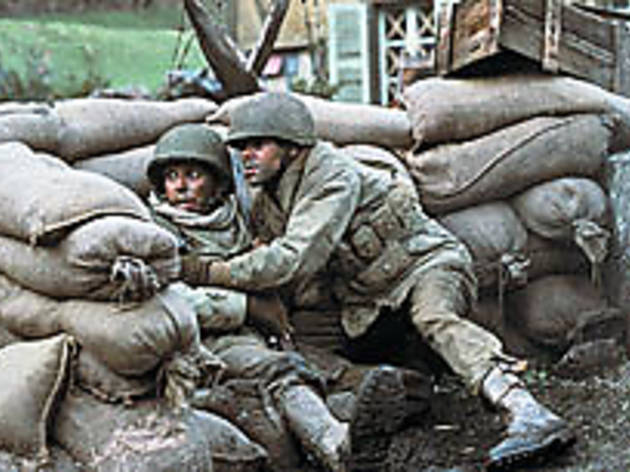 1/2
UNDER FIRE Bouajila, left, and Debbouze take cover.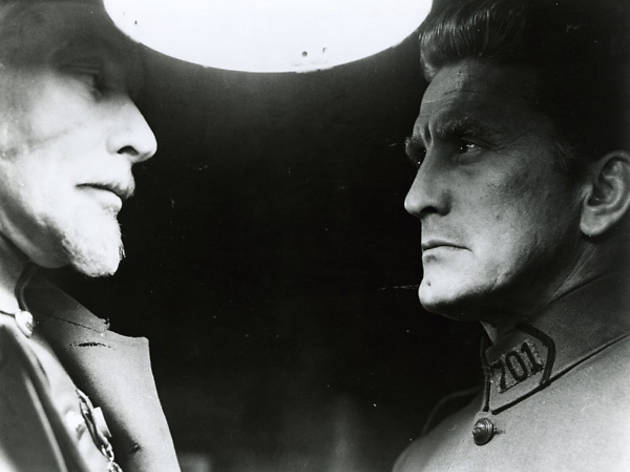 2/2
Time Out says
Sticklers for the literal will disagree, but this is where Stanley Kubrick's career truly begins. His previous film, 1956's heist gem The Killing, sometimes feels trapped in the noir mannerisms of the day. But it was clever enough to engender goodwill, and producers flung open their coffers to the intense, 28-year-old wunderkind, who started looking for a property to match his blooming interest in man's destructive folly.
The result was a masterpiece, yes, but a ruinous one---a movie that can hollow out your sense of justice and human nature. Paths of Glory is the truest movie about war ever made. Not the longest, nor the loudest (though Kubrick's stunning tracking shots through WWI trenches certainly supply the firepower). Rather, it's the most honest---to the banality of casualty numbers, military egos and bruised pride. It's a story about a French court-martial: Kirk Douglas, playing an aggrieved colonel and defense advocate, takes on forces who would have his men scapegoated for a battle lost. Only one other film even nears the movie's cynicism, and it's Dr. Strangelove.
Criterion, that most fastidious label, has done well by Kubrick in the past, but you have to go back to the days of laserdiscs. Its new edition of Paths of Glory would have made the master proud: a gorgeous, speck-free digital transfer, an audio interview with the director and a chat with Kubrick's widow, Christiane (a featured extra in the film).
Details
Release details
Cast and crew