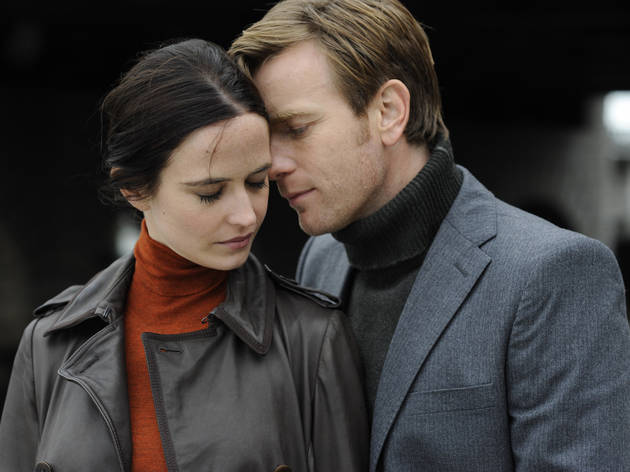 Time Out says
There's wonderful nudity in movies and---believe it or not---such a thing as terrible nudity, when you cringe at how exposed an actor is. Right now, you're probably wondering: Can either Ewan McGregor or Eva Green ever be too naked? Both have had no problem shucking down in the past. A year before he played Obi-Wan, McGregor went full monty in the glam epic Velvet Goldmine, while Green committed bodily to Bernardo Bertolucci's summer-of-sex-and-protest drama The Dreamers.
But you watch them in the deeply unworthy sci-fi schmaltz of Perfect Sense and wish they weren't so accommodating. Michael (McGregor), an arrogant chef, and epidemiologist Susan (Green) can't take their hands off each other, cavorting in bed multiple times, perfecting their foreplay and after-play, and even doing that cute sitting-together-in-the-bathtub pose. The movie ought to be sold as one of those Last Tango in Paris--type sex gauntlets, for date nights.
Are they rutting away because of a deep personal trauma? Is there some kind of psychosexual carrot at the end of this stick? Actually, no: Kim Fupz Aakeson's silly screenplay suggests that the global population is mysteriously losing its sense of smell and taste. Filmed with the somber pretentiousness of a Babel, the movie never quite converts its premise into something grander (never mind believable). Meanwhile, the world starts to riot, yet their bed is warm. Will love save the day? Unfortunately for us, our sense of smell remains intact.
Follow Joshua Rothkopf on Twitter: @joshrothkopf
Watch the trailer
Details
Release details
Cast and crew