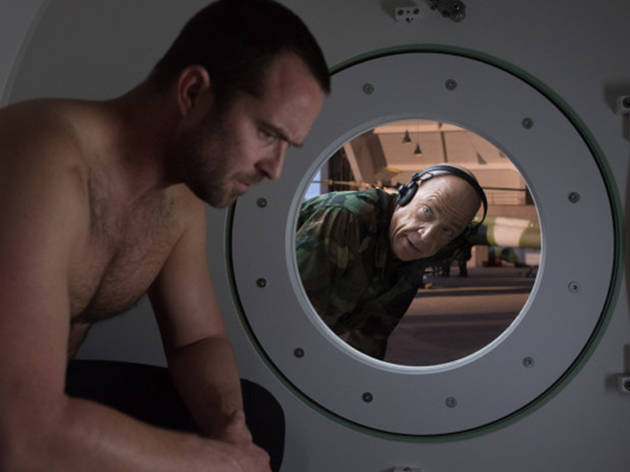 1/2
©DR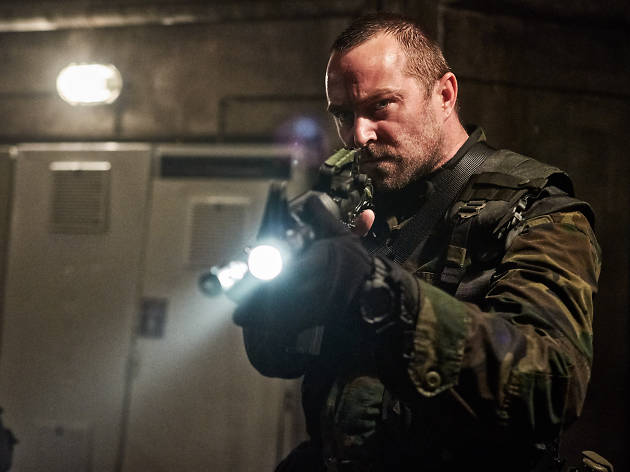 2/2
"THE LAKE", 201533. Babelsberg Film GmbH
Time Out says
This underwater treasure Euro-thriller starts strongly before sinking like a stone.
Sarajevo, 1995. A five-man squad of Navy Seals discover $300 million in Nazi gold. Slight problem: it's 150 feet down at the bottom of a lake, deep in enemy territory. Can our heroes come up with a MacGyver-style plan to lift out the buried bullion? And how did JK Simmons end up in this half-baked Euro pudding?
A German-Belgian-French production with an ersatz American accent, this military heist movie set during the Bosnian War could have been released decades ago – any fizz and flair from Luc Besson's script has been bulldozed by director Steven Quale's stubbornly retro style. True, the film crashes into life with a barnstorming set piece featuring a tank barrelling off a bridge, but any momentum soon peters out as the main heist lumbers into action. Forget 'The Expendables' – the crew in 'Renegades' are more The Expositionals, barking out plot points in between primal belches of macho dialogue (we're guessing that calling the SAS 'crumpet-munching pussies' works better on the Continent).
Simmons's cantankerous commander is good value (he's basically reprising J Jonah Jameson in combat clobber), but it's barely a cameo. Unwisely, Quale stages his third act entirely underwater. The cast are indistinguishable in diving masks, the murky action equally difficult to decipher. Criminally, it doesn't even serve up a memorable villain. Propping up this band of interchangeable Seals are Sylvia Hoeks in a lifeless love-interest role and Ewan Bremner as a dipso chopper pilot.
Details
Release details
Rated:
12A
Release date:
Friday January 5 2018
Duration:
103 mins
Cast and crew