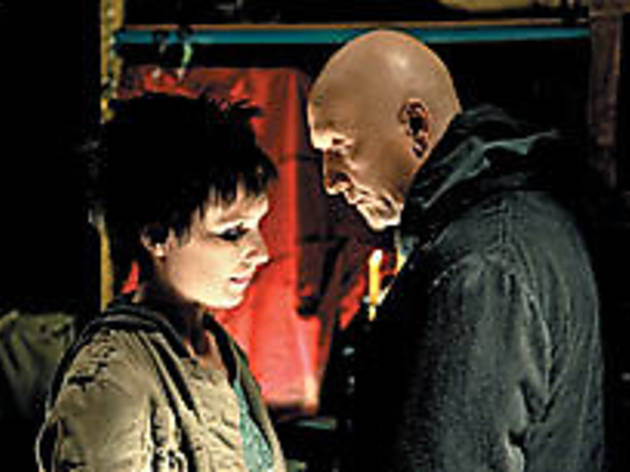 1/2
KILLER KNOWS BEST Bell has advice for today's youth.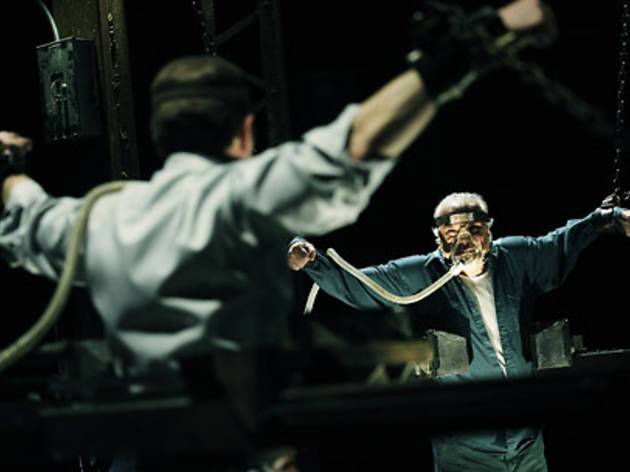 2/2
Time Out says
The defining franchise of the trashy, bring-it-on Bush era, Saw has lately run into trouble. On its opening weekend, it got trounced by the no-gore Paranormal Activity, and the elaborate kills feel strangely out of sync with the times. So it'll be a relief (to critics, at least) that the new installment gets a relative smartening up, and a huge, crowd-pleasing injection of comedy. Right from the unrelated get-go—a gory, competitive pound-of-flesh shedding between two "ruinous" mortgage brokers—you can tell these writers have an eye on the newspapers.
Saw VI settles into a game (didn't see that one coming) in which a smarmy HMO exec (Outerbridge) is trapped into situations where he must choose between the lives of his abducted staff, based on perverse variations of his cruel "preexisting condition" policy. Yes: a horror movie about health insurance. Rumored to be gravel-voiced star Tobin Bell's final appearance as Jigsaw, the movie gives him a few lulus: monologues about politicians, doctors and morality—he's our generation's hammy Vincent Price, and his vehicle finally recognizes it. There's still too much flashback material here about apprentices and evil cops. But if you've ever raged at nameless, insensitive service people, you won't mind seeing them strapped into a rotating turret, the shotgun cocking.—Joshua Rothkopf
Now playing.
Details
Release details
Cast and crew