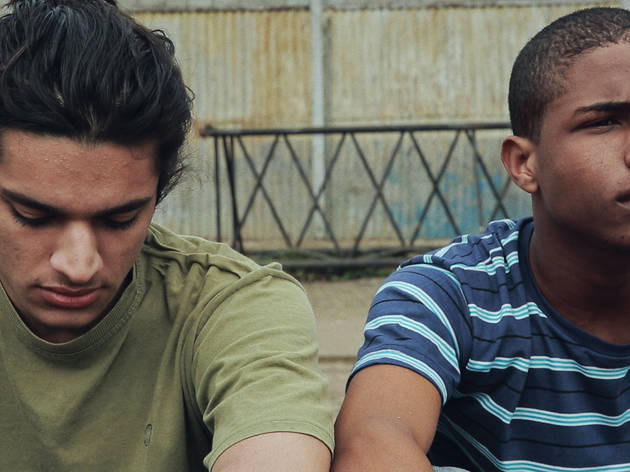 Time Out says
A grieving São Paulo teen struggles to find his place in the world in this heartbreaking drama
There is a look that belongs to a person in grief. Joan Didion said it was a bit like 'someone who wears glasses and is suddenly made to take them off'. They look naked, she explained, because 'they think themselves invisible'. But Socrates (played by Christian Malheiros), a 15-year-old boy from São Paulo who has just lost his mother, spends the entirety of this film fighting to be seen. He does not have access to the time and space he needs to heal. Moments after a crushing opening scene where we find him shaking his mother's unresponsive body, he's filling in for her at her job as a cleaner. 'She's in tomorrow,' he tells her colleagues, 'She's getting better.'
Soon the jig is up, and he's fired for being underage; he's not even considered old enough to collect his own mother's ashes. Socrates needs a guardian, but his father is more of a danger than a support. He's forced forward at freight-train speed, crossing one fault line after another as he tries to survive.
In the story's concise 71 minutes, Brazilian-American filmmaker Alexandre Moratto doesn't so much film Malheiros as allow him to drag the camera along. We're part of his quest to find a job, one that takes us into grimy internet cafés and awkward moments waving loose CVs at disinterested shop owners.
A temporary relief from the misery comes with the arrival of Maicon, a slightly older guy Socrates meets through a brief job in a metal junkyard. When they eventually kiss, Moratto's close-ups let their mouths and bodies fill the screen, capturing the grip, pull and graze of hands on skin. Their relationship has already seen the film compared to Barry Jenkins's Moonlight. As with Chiron in that film, nothing in Socrates's world is easy. Not a first kiss, and especially not a second – during a tender moment on the beach, the threat of a violent homophobic attack becomes as real as the unpaid rent.
There is barely a second where Socrates is out of shot. A handheld style employed by cinematographer João Gabriel de Queiroz has the flavour of Cassavetes's Faces, but makes it feel as though the character is being followed by a guerrilla news reporter, on hand to capture the next disaster.
That this is a debut feature is impressive enough, the fact it was made for $20,000, by a crew mainly consisting of teenagers from the Baixada region of Brazil, is extraordinary. A film about a grieving teenage boy trying to find his place in the world, made with the help of actual teens? It's no wonder it radiates with authenticity.
For most of the story, we get Socrates in side view. It's unclear why, until the very end, where we meet his gaze. Every moment of his struggle is visible on his face, but there is something else, too – a shred of hope.
Available to stream in the UK from Fri Sep 4
Details
Release details
Cast and crew
Director:
Alexandre Moratto
Screenwriter:
Alexandre Moratto, Thayná Mantesso
Cast:
Christian Malheiros
Jayme Rodrigues
Tales Ordakji