The Girlfriend Experience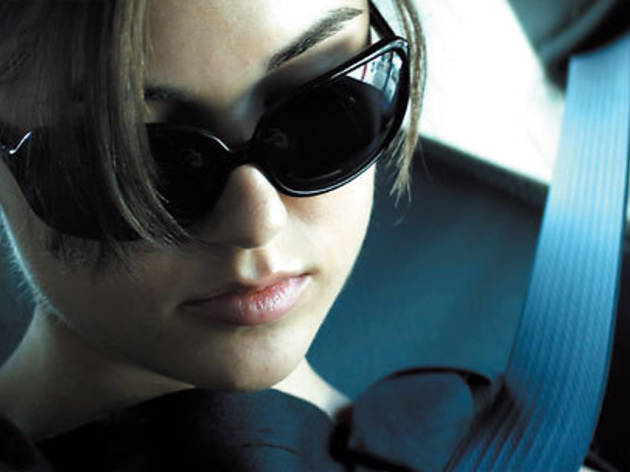 Time Out says
How's this for faint praise? Sasha Grey holds the center of Steven Soderbergh's video experiment The Girlfriend Experience with not entirely uninvolving blankness.
It's been widely reported that Grey, playing an expensive NYC escort, is a real-life porn star. That's the kind of info that sizzles, and some might take it as an explanation for Soderbergh's occasional nude silhouette of the blessed performer.
But the real scoop here is that Grey is actually an actor. Her character is a business-minded, slightly selfish entertainer, one of those tight-jawed urbanites who see their opportunity for comfort as a window slowly closing. Chelsea, who manages herself, meets with website designers, a journalist, a business adviser—it's that kind of porn-star film—and asks them serious questions; never do you sense Grey is building up to a melodramatic meltdown.
Is this enough for a movie? Honestly, no. But Soderbergh, who has successfully wrestled with the egos of A-listers, seems freed up by focusing on a young woman's semicontented self-objectification. Chelsea has a gym bunny of a boyfriend, Chris (Santos), who comes off like a plaything for her downtime; when a serious john sweeps her into fits of laughter, she's almost ready to leave Chris entirely. The movie is Cuisinarted out of chronology, like Soderbergh's superior The Limey, and you shudder to think how monotonous it would feel straightened out: Meatpacking District restaurant, tasteful bedroom scene, wonky business interview, rinse, repeat.
So why not push Grey a little? Only one suitor, a borderline pimp (played by gelatinous local critic Glenn Kenny), seems to test her boundaries. He's sorely missed after briefly exciting the film into smuttiness. As if Chelsea doesn't know what that's all about.—Joshua Rothkopf
Opens Fri.
Details
Release details
Cast and crew