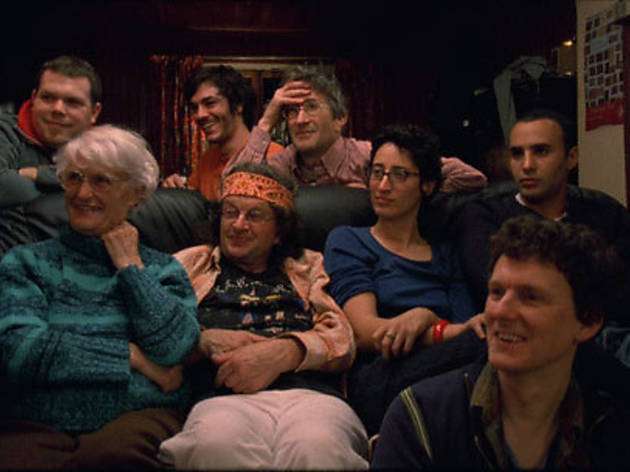 Time Out says
French filmmaker Michel Gondry is known for mind-bending digital wizardry and a handcrafted-valentine feel to his work, but lately mellowness has been just as much part of his signature. Dave Chappelle's Block Party ambled, Be Kind Rewind felt desultorily improvised, and now comes Gondry's low-key documentary about family members back in France. It's intensely personal—not in a voyeuristic way, but in the movie's casual, unconcerned manner.
It's there (or not there) from the opening tableau: Suzette Gondry, the director's septuagenarian aunt, hobnobbing round a dinner table with younger relatives. Hardy and curious, she's a retired schoolteacher who taught in rural towns; her famous nephew tags along with a camera, pausing to intervene with some wacky reenactments or borderline-mawkish pop tunes padding the soundtrack.
The "thorn" in Suzette's heart is her shuffling, unkempt son, Jean-Yves, who neither left home nor took up her late husband's business. This pair is a portrait in dual arrested emotional development, functional but never fully reconciled. And for those seeking clues to the origins of Gondry's artistic inventiveness, Jean-Yves's ineffectual restlessness provides a kind of warped mirror (as in many creative families).
But overall, the movie has the bantamweight feel of a really long DVD extra: Little details of the director's ancestral stomping grounds are appealing, but don't jell into something satisfying. If nothing else, Michel himself appears on screen so little that his wispy home movie never seems like a vanity project, and who can get too upset about relaxed hangout time chez Gondry in the provinces?—Nicolas Rapold
Watch the trailer
Details
Release details
Cast and crew