1. Amerigo Gazaway, "I Can't Get off of the Facebook"
The MC behind 2011's lauded Fela Soul mash-up today releases its follow-up—a grievance-packed ode to the social-networking vortex, backed with a jangly, jolly guitar riff and a chorus that you won't be able to wipe from your mind for days—and we do mean days—afterward (free download here). It's annoying, and brilliant, and perfectly Facebook. Gah!
---
2. Bangs, "Meet Me on the Facebook"
Forget those lo-fi teen-girl acoustic YouTube rants, Sudanese-Australian MC Bangs delivers a cheerfully honest salute to the joys of hooking up on Facebook with the clunky "Meet Me on the Facebook"—a 2010 follow up to his viral hit "Take U to da Movies." As one YouTube commenter says, "I switched to porn as soon as my dad walked in.… It's easier to explain."
---
3. Speech DeBelle, "Go Then, Bye"
The British MC who scooped the coveted Mercury Prize in 2009 offers this string-ornamented breakup song. "I can't see your face on Facebook cause we're not friends on Facebook," she laments, "But still I wanna know if you're cool and what your status says you've been up to." Sad-face emoticon.
---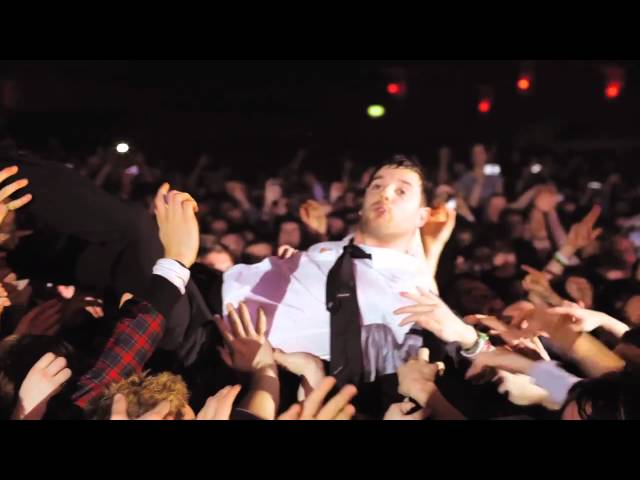 4. The Streets, "OMG"
Another Brit, the Streets' Mike Skinner is a master at matching kitchen-sink detail—or in this case, desktop detail—to deep emotions, mumbling in this track, "Looked at your status, In a Relationship...an earthquake hit me…couldn't drag my eyes away…plain Helvetica." Depressing? Nah. The song's ending is a veritable exclamation of FB hearts.
---
5. J. Cole, "College Boy"
Ah, university. The halls of learning. And of course, the place where Facebook was conceived. Rapper J. Cole's aspirations aren't quite so noble in "College Boy" (but whose are, Mark Zuckerberg?). "You mad 'cause your girl on Facebook pokin' me.… So of course I write back, hit her with some nice chat, same night she in my room, lights off." And to think, J. Cole, you could've been becoming the world's next big media tycoon.
Oh, and on a final note, if you're feeling Facebook overload, may we recommend you channel your frustration this way, to screenshotsofdespair.