The best dogs for kids
Our guide to the best dogs for kids will help your whole crew pick the best pet ever. What are you waiting for?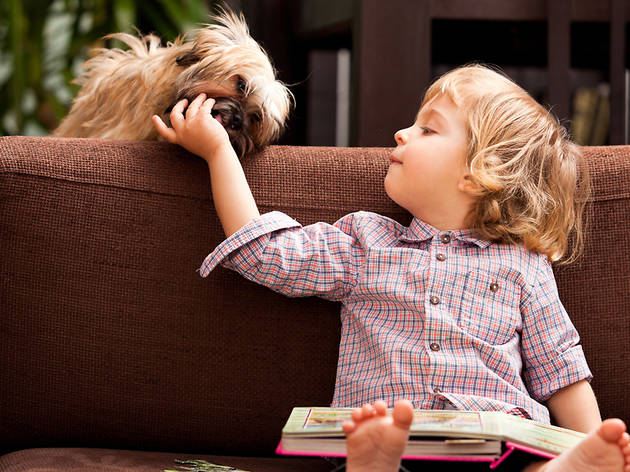 Searching for the best dogs for kids? It's true: While most dogs are cute and cuddly, not all are great around young children. It's important to consider size, temperament and energy levels when considering bringing a new furry friend home, and it's smart to do your research before running out to local places to adopt a dog (adopt, don't shop!) and pet stores.
Narrow your search by reading up on our list of the best dogs for kids, including small dogs for kids. You'll also want to consider how much space you really have at home, since larger breeds tend to need more room.
P.S. Already found your perfect pooch? These pet supply stores will make sure they're properly outfitted with the best dog food, pet gear and more. Searching for other great family pets? Try our guide to the best pets for kids.
Best dogs for kids
1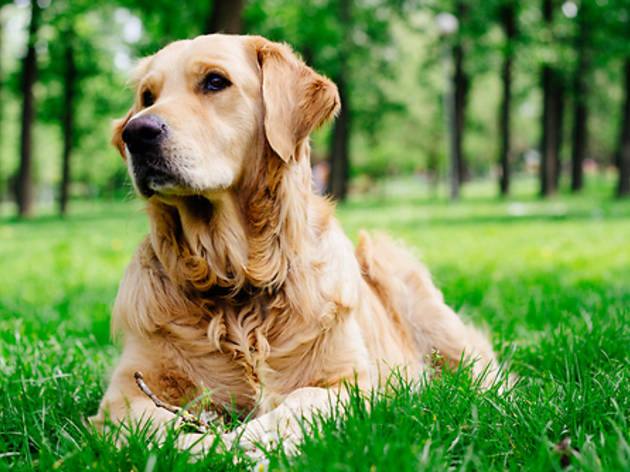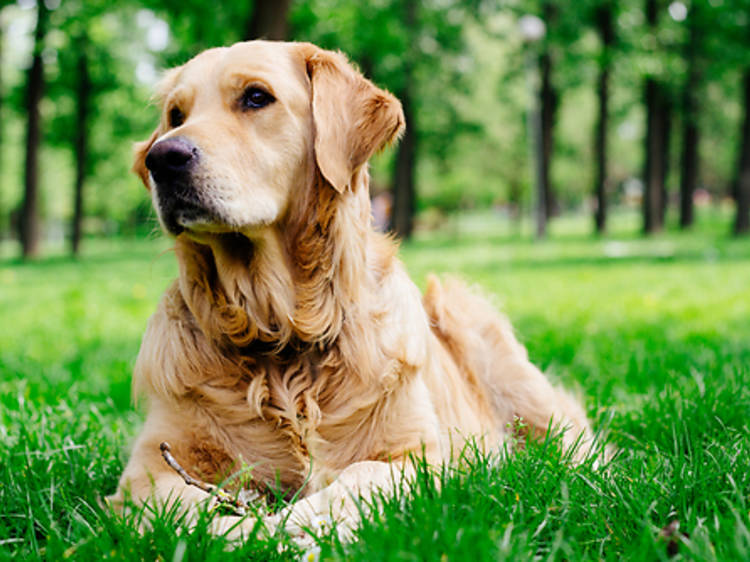 Photograph: Shutterstock
Golden retrievers are loyal, intelligent and have great temperaments. Did we mention they're also totally adorable? These sweet pups top our list for the best family dogs because they're highly trainable and are a long-standing family favorite. Please note: If you're not into picking up large tumbleweed-like dust bunnies, retrievers may not be the best fit for you—they're known for excessive shedding!
2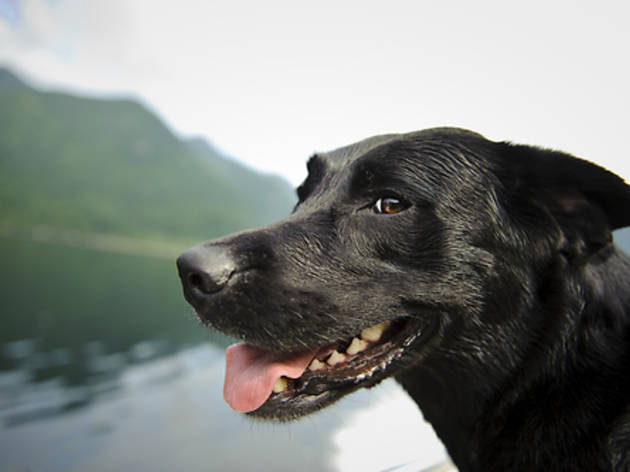 Photograph: Shutterstock
Who doesn't love a cuddly lab? Just like Golden Retrievers, yellow, black and brown labs are a great addition to any family, even ones with small childen. Labs are known for their friendly nature and high energy levels, so if you're an active family, a lab may be the perfect fit for you.
3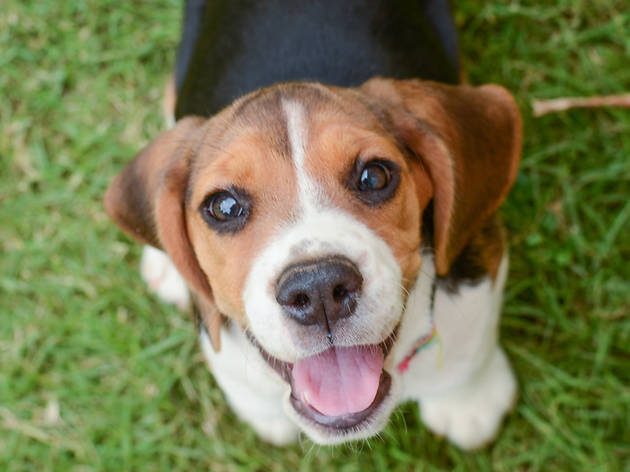 Active kids who never tire of playtime will get along famously with these too-cute canines. The smart and friendly breed is eager to learn and thrives with training from their owners, getting along with nearly everyone they meet—other dogs included. Their moderate size makes them a great fit for families in tight quarters, but warn your neighbors—they occasionally bark and howl at a high volume.
4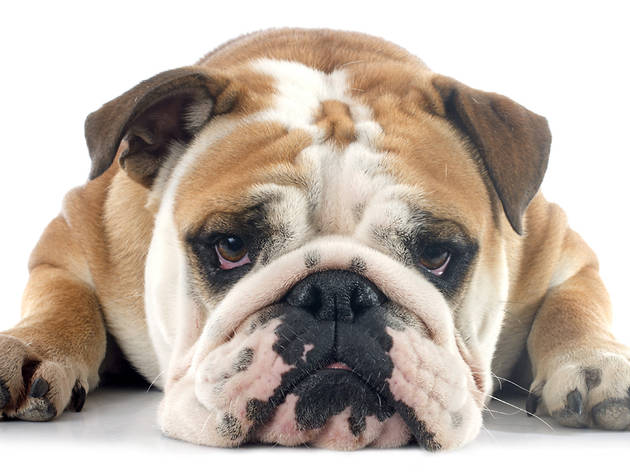 This chubby breed is as friendly and loyal as they come, and their sturdy build makes them the perfect companion for rough-housing little ones. Though they have plenty of energy as pups, these dogs have no problem putting up with pesky kids tugging at their ears and tail, and they'll grow to become calm and loyal adults. They're great apartment dogs, requiring minimal grooming and exercise, though they're known to slobber from time to time.
5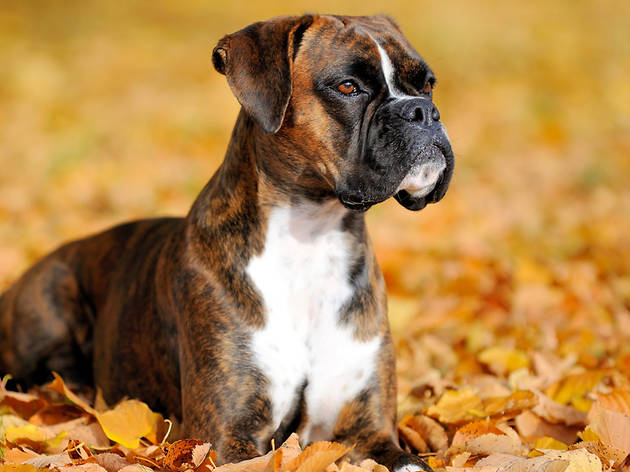 If you've always wanted a reliable watchdog, devoted to loving and protecting your brood, a boxer may be just the right match. These strong and agile dogs are outgoing and love a good romp with their humans (adults and kids alike) as well as with other pets. Though they can't get enough of playtime, they're attentive and good at taking direction. They'll keep a watchful eye on your tots, their tongues hanging out all the while.
6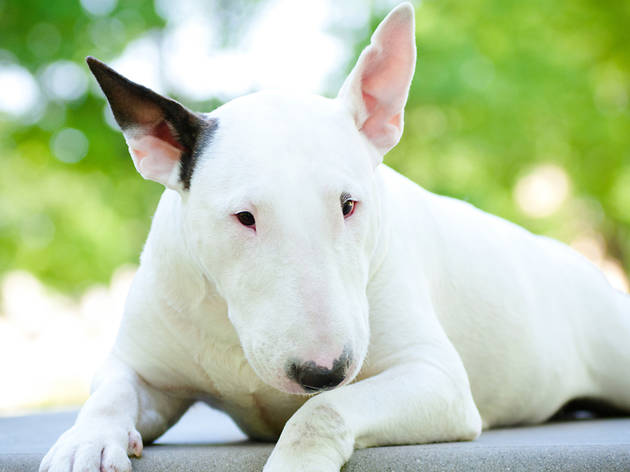 Don't let this breed's stocky build fool you—beneath their strong exterior, these medium-large dogs are a bundle of love. They'll hold up well with rambunctious kids, and remain calm even during high-energy playtime. These small dogs can live happily in an apartment as long as they're exercised regularly, and they'll make the whole family feel safe with their loyal and protective demeanor.
7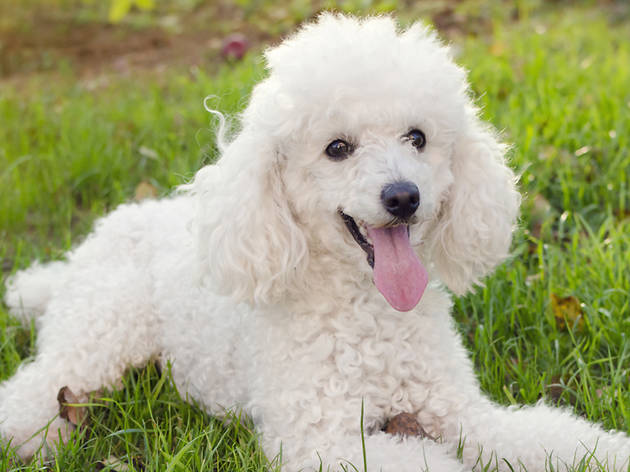 There's much more to poodles than that soft and cuddly coat. The intelligent creatures are available in toy, miniature or standard size and are extremely gentle and easygoing, working well in homes with young children. A plus for the parents? As fluffy as they appear, they shed very little, which means a clean apartment and no troubles for kids with allergies—just keep in mind that they'll need regular grooming to keep their coat healthy.
8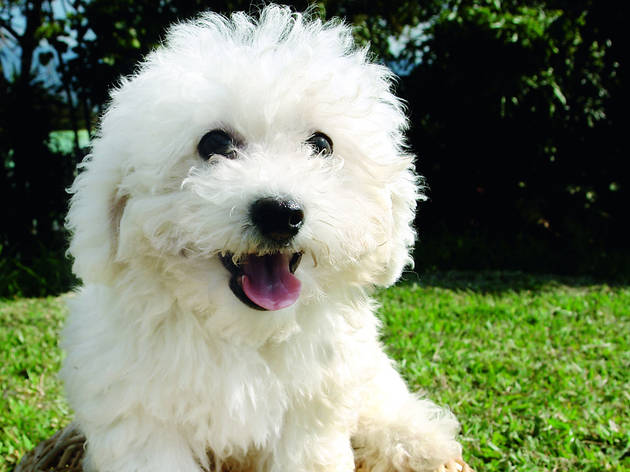 These adorable small dogs could easily be mistaken for stuffed animals with their fluffy white fur and innocent eyes. Small and accustomed to spending most of their time indoors, the Bichon Frise is sure to liven things up in your home with its playful and social attitude. Though they don't shed, this breed requires grooming to maintain a clean, snow-white coat.
9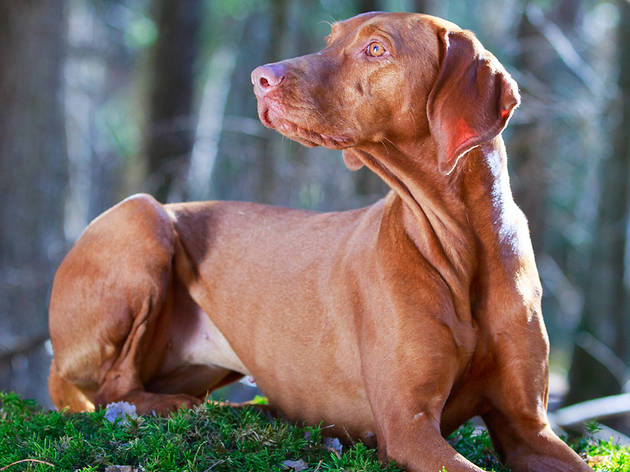 Families who lead an active lifestyle will find man's best friend in this affectionate pooch. Extremely obedient and gentle, this breed is eager to learn and show off it's skills. Though they enjoy time indoors, Vizslas are best suited for families with a house or large apartment, and they'll need owners who can dedicate the time to providing exercise beyond a casual walk around the block—these lovable beasts have tons of energy to work off.
10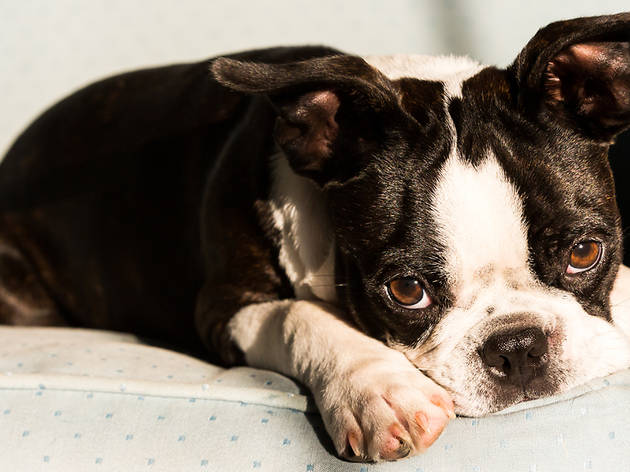 An attention-loving Boston Terrier will quickly become your tot's faithful playmate with it's lively but gentle personality. These low-maintenance dogs only need minimal grooming and moderate exercise, making things easy for New York families with busy schedules, but when you and the kids get home each day, expect plenty of licks and grunts from these bug-eyed pups.