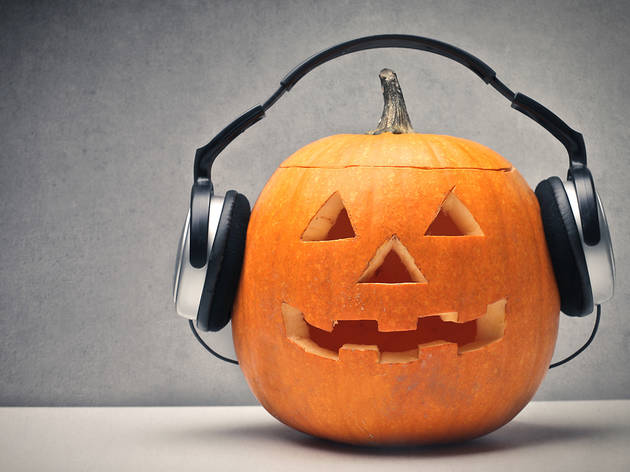 The best Halloween songs for kids
Our favorite Halloween songs for kids will send shivers down your spine and put you in a spooky state of mind!
Our favorite Halloween songs for kids will make your little pumpkins scream in the dead of night.
Drawing on inspiration from our favorite scary movies for kids and best bands for kids, we've assembled a mighty-fine list of creepy, kooky and spooky songs that mix perfectly with a family pumpkin painting session. (Apple cider donuts not required but recommended.)
RECOMMENDED: Guide to Halloween for kids in NYC
Whether you opt for the classic "This is Halloween" or rock out to the sound of Lucy Kalantari & The Jazz Cats' new single, you can't go wrong with any of the frighteningly good selections.
Although Halloween is looking a little different this year—and there are plenty of new rules in place—groovin' like ghouls is the perfect way to celebrate the scariest day of the year. Happy Halloween! Which tracks are you adding to your playlist?
Best Halloween songs for kids
1. "Halloween Sharks" by Pinkfong
If you thought hearing "Baby Shark" a few million times was scary, wait until you get ahold of the Halloween rendition of the toddler fan fave. We're treated to a slower, jazzier tempo and a few "boos" to replace the "doos," but ultimately it's a safe bet to assume that this is probably going to get stuck in your head, just like the original. — Danielle Valente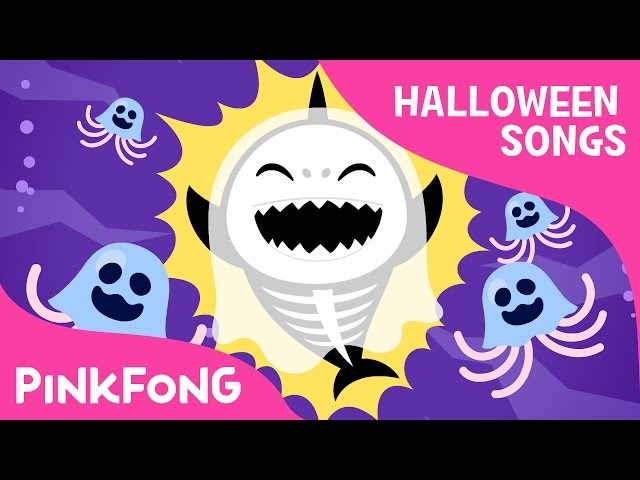 2. "Haunting Days of Halloween" by Lucy Kalantari & The Jazz Cats
The sing-song jazz tune will draw listeners in and get them groovin' as the dissonant strings start to play. It's spooky, it's fun and, honestly, worth a listen even if your Halloween party is totally free of kids. — Danielle Valente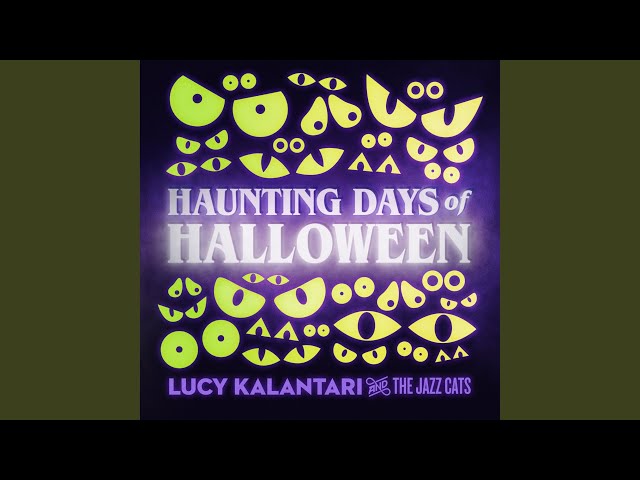 3. "Ghost In My House" by Jumpin' Jamie
The Weezer-esque rock tune makes a ghost in the house sound more fun—and at times irritating—than scary. We get total little brother vibes from this jam. Plus, any paranormal presence that's entertaining and not menacing is a win! — Danielle Valente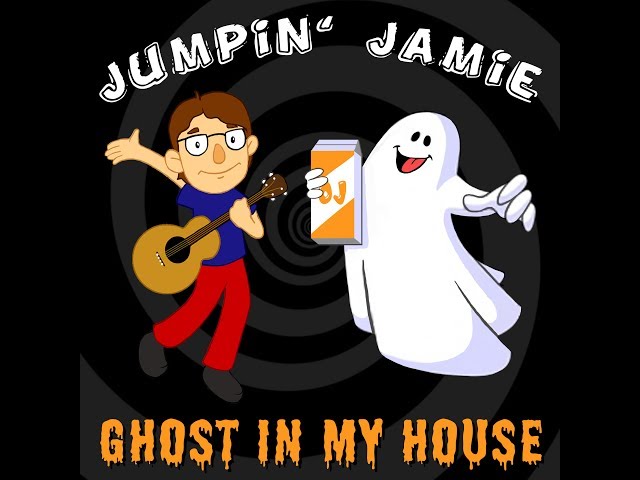 4. "Costume Party" by The Pop Ups
Perusing Spirit Halloween is more challenging than it is entertaining. With aisles of fun costumes, it makes choosing just one almost impossible. This track is for any kiddo who can't decide what to be on the spookiest day of the year. — Danielle Valente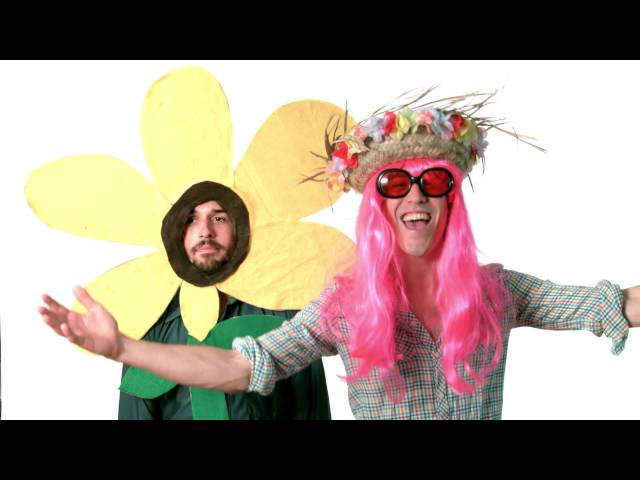 5. "Ghostbusters" by Andrew & Polly
The beloved spooky jingle gets a pop remix that'll make you want to dance...and call the ghostbusters, of course. — Danielle Valente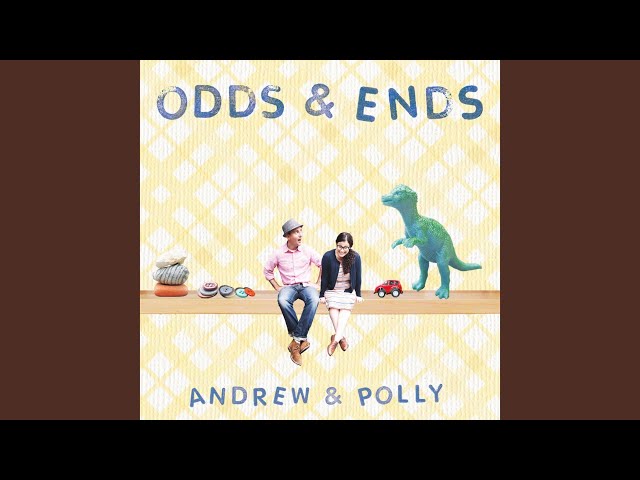 6. "The Darlings of Lumberland" by They Might Be Giants
Although They Might Be Giants is one of our go-to bands for kids, we won't judge if you choose to rock out to this catchy industrial jazz tune solo. It's eerie and unusual enough to put a spin on your Halloween party playlist. These Brooklynites certainly make the kindie scene cool for the adults, too. — Danielle Valente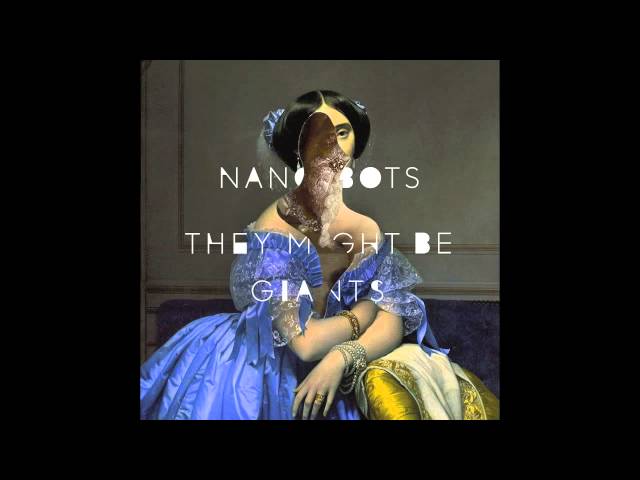 7. "Under My Bed" by Recess Monkey
Little ghouls, goblins and vampires will have no problem jumping along to this folk tune about the creatures who possibly appear when they sleep. Monsters under the bed is certainly a frightening topic come bedtime, but this jingle welcomes the spookiness with fun beats that beg for a quick dance marathon. — Danielle Valente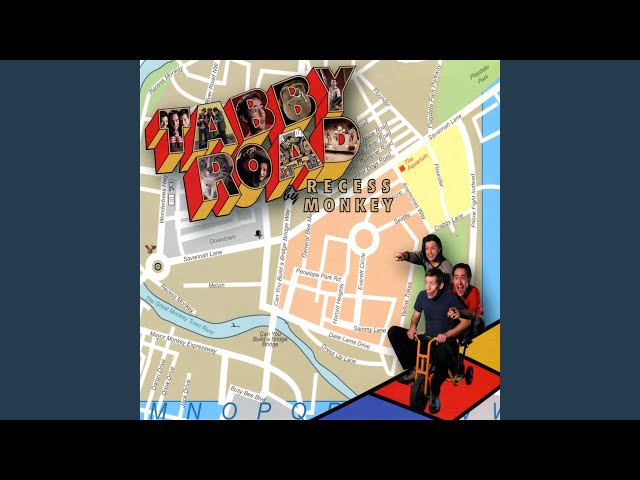 8. "Monster Boogie" by The Laurie Berkner Band
A monster with purple eyes and green teeth is the inspiration behind the rhythmic folk tune from The Laurie Berkner Band. We're more than willing to boogie to anything she sings, but this track is on repeat for us when October hits. — Danielle Valente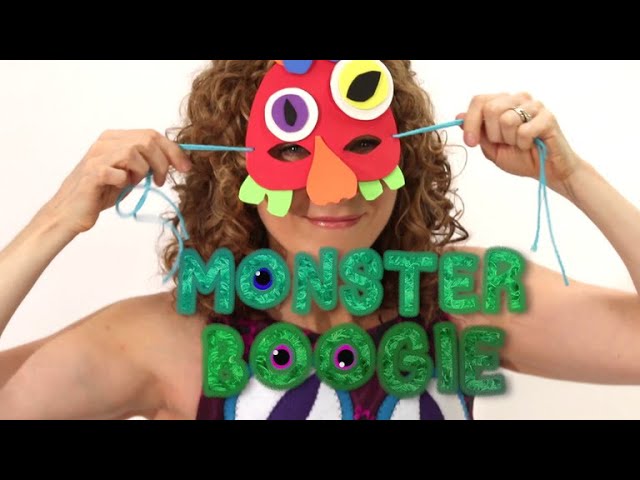 9. "The Monsters Hop" by Bert Convy
This '60s throwback will give you chills! Follow along as Bert catches sight of Frankenstein, Dracula and other ghastly monsters. The bluesy undertones make it practically impossible not to bust a move. — Danielle Valente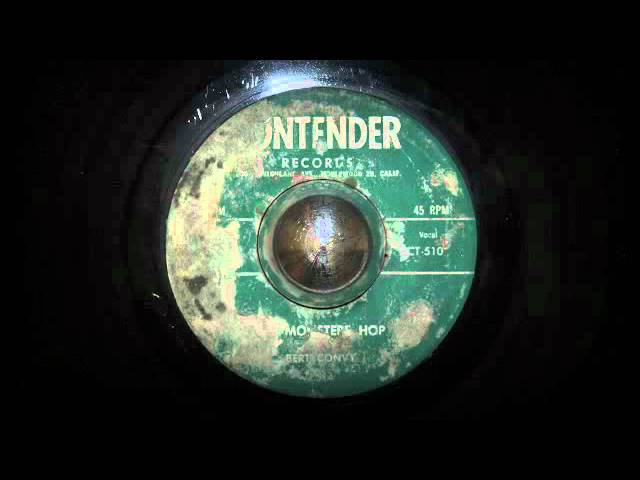 10. "Season of the Witch" by Lana Del Rey
Del Rey's airy vocals are the perfect complement to Donovan's original track. We can't help but feel a sense of mystery brewing every time we listen. Ultimately, her remix just might be even creepier than the original. No wonder it made it onto the Scary Stories to Tell in the Dark soundtrack. — Danielle Valente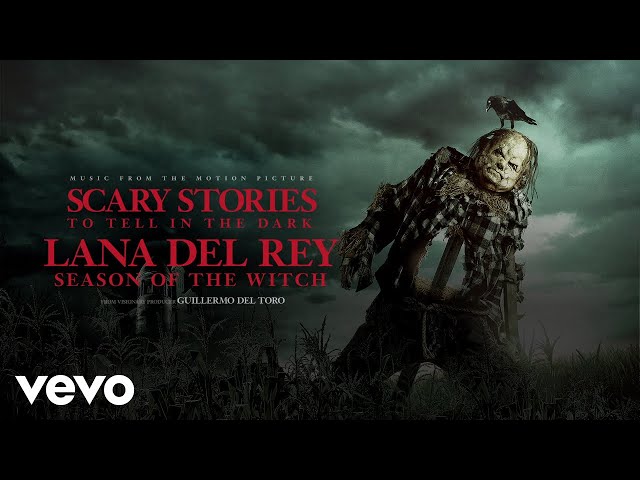 11. The Addams Family theme song
We can't help but anxiously await the Addams family's spooky shenanigans the moment we hear the first snap in this catchy, creepy theme song. No matter your choice—the classic, modern-day or animated rendition—Gomez, Morticia and their horrifying crew are instantly recognizable thanks to the melodic tune. Altogether kooky and lovable, if you ask us! — Danielle Valente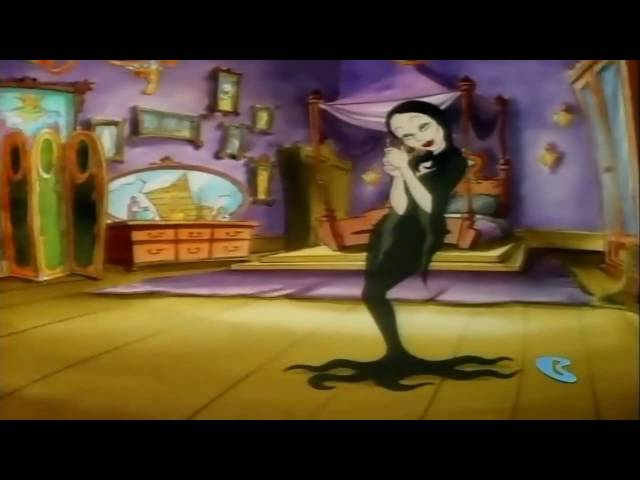 12. The Munsters theme song
Expose your kids to one of the greats with The Munsters' theme song (and follow up your jam session with a TV binge). Part spooky, part jazzy and wholly entertaining, this tune is a great way to kick off your Halloween festivities and get all generations involved in the spooktacular fun.—Danielle Valente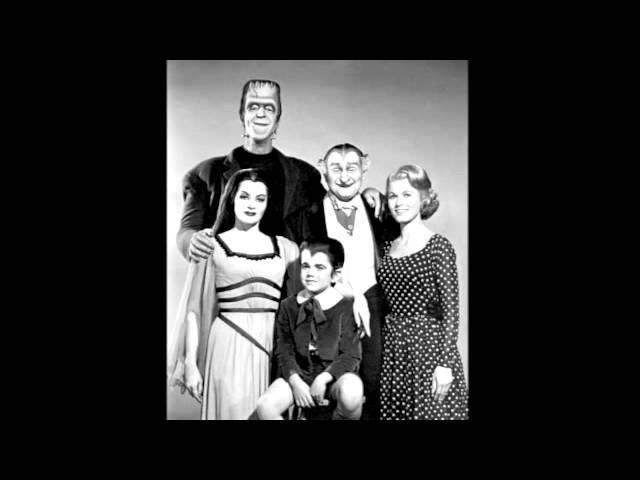 13. The Twilight Zone theme song
You know danger is imminent when The Twilight Zone's eerie tune starts permeating from your TV speakers. If your kids are daring enough to stick around when the song finishes, let them experience all there is to love about this classic show (equally suitable on Halloween or New Year's Day). —Danielle Valente
14. "Hedwig's Theme," Harry Potter
Just the opening notes alone are enough to rekindle the enchantment and whisk us away to Hogwarts with Harry Potter and the gang. The theme song was composed and conducted by John Williams and will get wizards from all houses into the magical spirit. Who know what mischievous spells they'll conjure up throughout the night?—Dorkys Ramos

15. "Ghostbusters" by Ray Parker Jr.
If there's something strange in your neighborhood, who you gonna call? The Ghostbusters, obvs. And you'd do well to also call on them when it's time to entertain any little monsters you're hosting this Halloween. When the theme song to the 1984 film of the same name starts playing, the lyrics come rushing right back. When unknown spirits come a-knocking on your door in the night, just tell them, "I ain't afraid of no ghost."—Dorkys Ramos

16. "I Put a Spell on You" (Remix) by Screamin' Jay Hawkins
WOW. Just wow. If the spooky sax and creepy bassline doesn't give you and your kids goosebumps at the start of this 1956 stone-cold classic, then Screamin' Jay's soul-shouting and maniacal laughter surely will. Better yet is the story behind the song: It started out as an elegant blues number, then the producer brought in ribs and chicken, and, says Hawkins, "got everyone drunk, and we came out with this weird version…I found out I could do more destroying a song and screaming it to death." And why not? Happy, weird Halloween, everyone!—Sophie Harris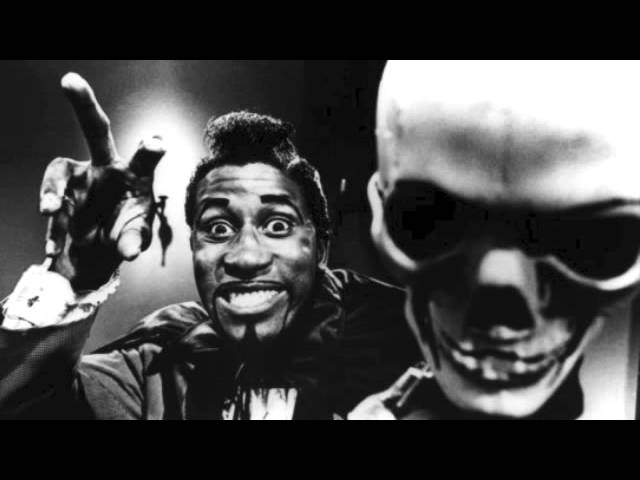 17. "Monster Mash" by Bobby "Boris" Pickett
If you're going to bust a dance move on Halloween, you would be remiss to forgo playing "Monster Mash." This '60s track has made its way to the black hearts and souls of various generations, and no get-together in the fall is complete without it. How does your "Monster Mash" stack up to the competition? —Danielle Valente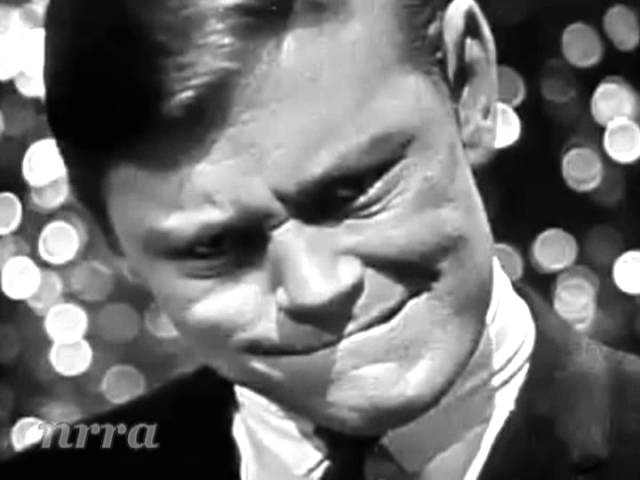 18. "Somebody's Watching Me" by Rockwell
If Rockwell (real name Kenneth Gordy, son of Motown founder Berry) shivered at Big Brother's glare in 1984, one can only imagine what he'd make of the Internet age, where the government, news media and rogue hackers are all equally likely to be keeping tabs on you. The "Thriller"-esque hook comes courtesy of Rockwell's buddy Michael Jackson, a good dude to have on speed-dial, though I'm not sure how much help he'd be if you're looking for someone to check for monsters in the closet.—Andrew Frisicano

19. "Boris the Spider" by The Who
The ghost of John Entwistle still looms over this gravelly track off The Who's 1966 album, A Quick One. The deceased bass guitarist is said to have written the song in a mere six minutes after a night of imbibing with Bill Wyman of The Rolling Stones, but the harsh growls he emits in the chorus bring to mind a scene from a scary movie rather than a night of drunken revelry.—Hannah Doolin


20. "A Nightmare on My Street" by DJ Jazzy Jeff and the Fresh Prince
According to Will Smith, Freddy Krueger is a David Letterman fan that "burnt up like a weenie" and weirdly wears the same hat and sweater every day, even when it's hot out. The 1988 track stacks Smith's story of his encounter with "Fred" over a hip-hopified mix of A Nightmare on Elm Street's theme song, making for a party-friendly (if rather long-winded) ghost story.—Kate Wertheimer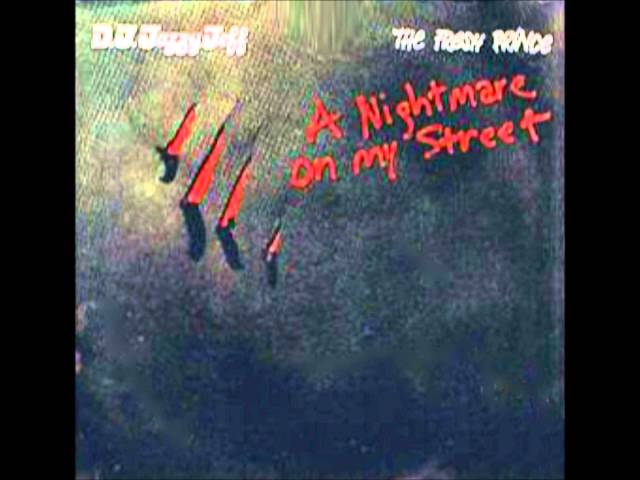 21. "Time Warp," The Rocky Horror Picture Show
Rocky Horror Picture Show might be a musical, but it's still a spooky essential. Your kids are likely too young to have experienced the costume-clad, line-ad-libbing extravaganza that rolls around each year, but all Halloweenies will love following the instructional lyrics. With a jump to the left plus a step to the right, you can thank Richard O' Brien for cooking up the movie's party-favorite "Time Warp" dance.—Rohan Samarth


22. "Ghost Town" by the Specials
Okay, so technically this song is about unemployment, inner-city violence and urban decay, not decaying flesh. But the 1981 hit, released at the height of the U.K.'s recession riots, still creeps us out in the very best way, with eerie flute solos, ominous lyrics and maniacal, childlike la-la-las—plus some pretty spooky synth fades. So, you can feel smart and well-informed, and your kids can dance like zombies to their hearts' content.—Kate Wertheimer

23. "Werewolves of London" by Warren Zevon
No Halloween singalong is complete without Warren Zevon's silly-witty 1978 novelty hit about everyday monsters, in which your tots can howl along to the "a-hooooooooo!" wolf call, while you soak up the social commentary. Over an irresistible three-chord piano riff, Zevon's gift for dark comedy expresses itself in lyrics that swipe their claws slyly at the banality of horror—"I saw a werewolf drinking a piña colada at Trader Vic's / And his hair was perfect."—Adam Feldman

24. "People are Strange" by Echo and the Bunnymen
If you can't commit a bit of sacrilege at Halloween, then when can you? We're choosing Echo and the Bunnymen's 1987 version of this song over the Doors' original, partly because this cover soundtracked cult '80s vampire movie The Lost Boys (a Halloween must-see), but also because it kicks butt with its dramatic pauses, spooky piano flourishes and—oh!—that ending.—Sophie Harris

25. "Halloween" by The Misfits
Funny how time tames horror. In 1981, the Misfits seemed genuinely scary. In hindsight, they're as dangerous as a Scooby Doo mystery. But, great Beelzebub, what fun! "Candy apples and razor blades! / Little dead are soon in graves!" croons Glen Danzig, somewhere between an Elvis impersonator and an amateur MMA fighter. "Skulls" might better spook the kids today, but this noir pop is on-point—like Jerry Only's hair.—Brent DiCrescenzo

26. "This Is Halloween" by Marilyn Manson
No, this isn't a typo. Hear us out parents: Manson puts an angsty, gothic twist on The Nightmare Before Christmas theme song that is just as charming as the original (albeit a teensy bit heavier). Trust us, you'll be inclined to ride on the moon in the dead of night after hearing the shock rocker's remix. The rest of his canon? Let the kids skip out. –Danielle Valente
27. "Dracula" by Gorillaz
This bonus cut appears on the 2001 debut of Damon Albarn's cartoon troupe, and conjures voodoo vibes with a deep dub groove. "Everybody, party time. Some of us will never sleep again," Albarn sings, staring down the dawn with bloodshot eyes. An all-night bender is the closest thing we have to feeling undead—either that, or parenthood.—Brent DiCrescenzo

28. "Enter Sandman" by Metallica
If your kids are anxious to tuck in for the night, read a nice bedtime story. Don't even thinkg about playing this Metallica number unless you're prepared to be up all night. The heavy metal track is a frightening take on a bad dream, and the littles aren't going to be too keen on the beasts under the bed, in the closet and, undoubtedly, in their head. — Danielle Valente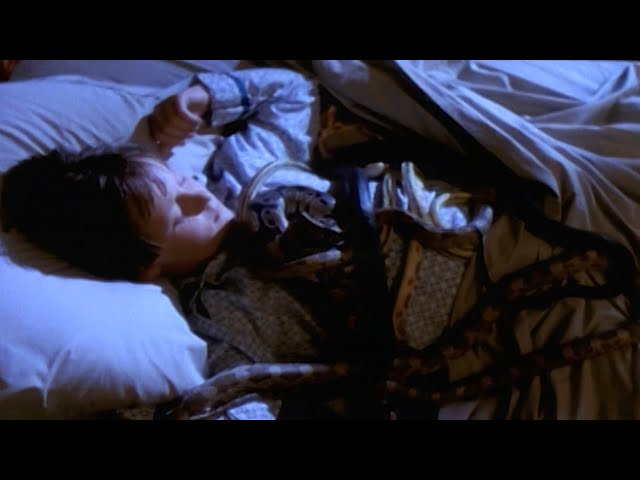 29. "Thriller" by Michael Jackson
"I'm not like other guys," Michael tells his girl at the beginning of the greatest video ever made, from the greatest album ever made. Did we realize how prescient that statement would be in 1982? So much of "Thriller" shouldn't work—MJ is a doll, 71-year-old Vincent Price raps, it's six minutes long. But together it's ballsy genius, riding on an insistent, funky Minimoog bassline. "I wish to stress that this film in no way endorses a belief in the occult," Jackson wrote in the video. No, but the Elephant Man bones and chimp did.—Brent DiCrescenzo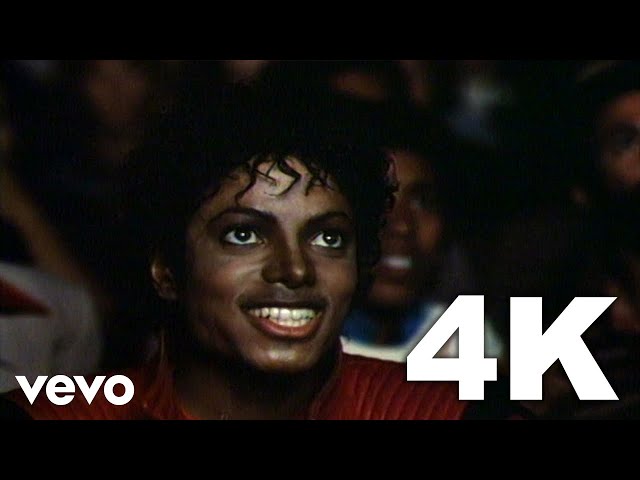 Listen to the best Halloween songs