The 12 best restaurants in Newport
Whether you're looking for fresh seafood by the water or off the beaten path, here are the best restaurants in Newport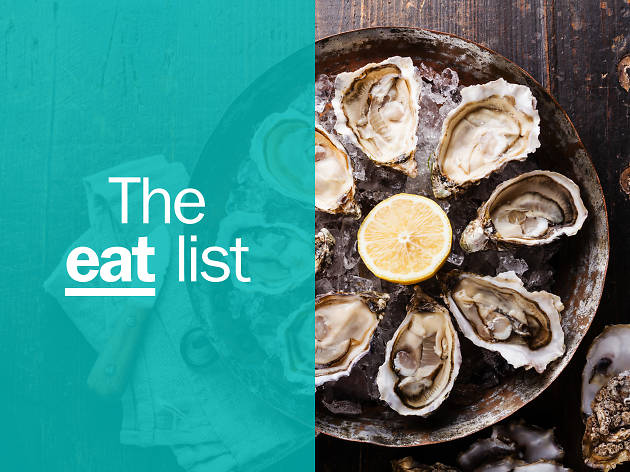 Newport is a town that prides itself on enjoying the finer things in dining. The city has a history of refinement that carries into the modern age with many of its well-aged mansions converted into luxurious seafood establishments. Newport's plentiful resources naturally welcome guests to a sophisticated array of seaside views and fresh-daily Atlantic catch, and can offer visitors an exquisite culinary experience at any budget level.
Best restaurants in Newport
1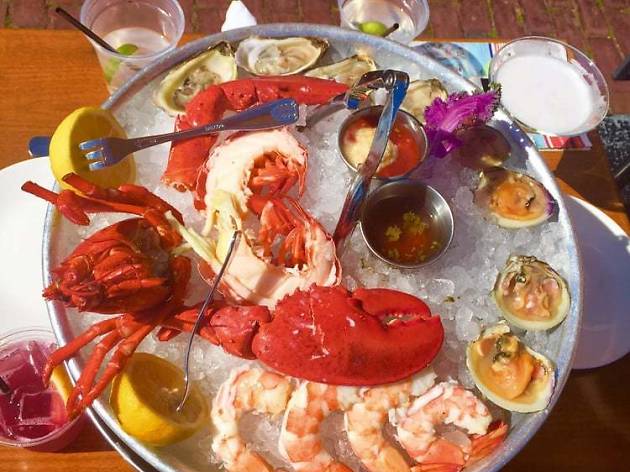 Photograph: Courtesy Yelp/Paige A.
Why go? A classic New England steak and seafood experience with waterfront ambience.
22 Bowen's is the cream of the crop, offering a time-honored regional fine-dining experience. Beautiful waterfront views accentuate the fresh seafood and hearty steak portions, making it an excellent date-night destination. Maine lobster and filet mignon are the staples of the well-focused entree menu, and don't skimp on the wine; their list is very nicely curated and approachable with good pairings.
2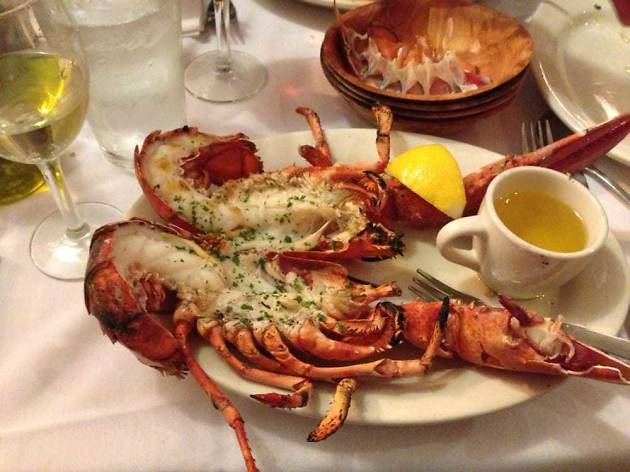 Photograph: Courtesy Yelp/Katie R.
Why go? Fresh, Italian-inspired seafood dishes prepared with downhome sensibility.
Area residents Deborah and Andrew Ackerman pride themselves on providing highly-specialized yet unpretentious Italian-style seafood with a focus on local suppliers and "dock-to-door" freshness. Scales and Shells has been a thriving part of downtown Newport for over 30 years, due largely to their lively, comfortable atmosphere and simple, grounded flavor approach. Also, don't miss out on their killer raw bar.
3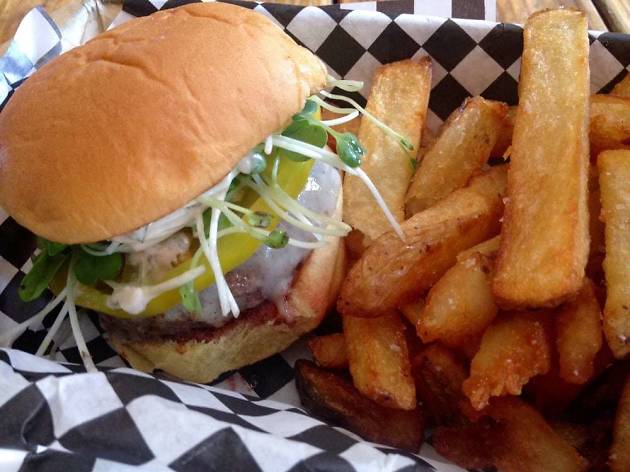 Photograph: Courtesy Yelp/D.S.
Why go? Straightforward and perfectly prepared on-the-go goodness.
This burger and hotdog joint is located in the heart of downtown Newport near Washington Square, and offers a nice balance of standards alongside a handful of specialty items. Their fries are classic thick-cut and are lauded among locals for their crispness. Equally popular is the slaw dog. The simplicity of Mission's menu lends itself well to getting in, getting fed and getting moving.
4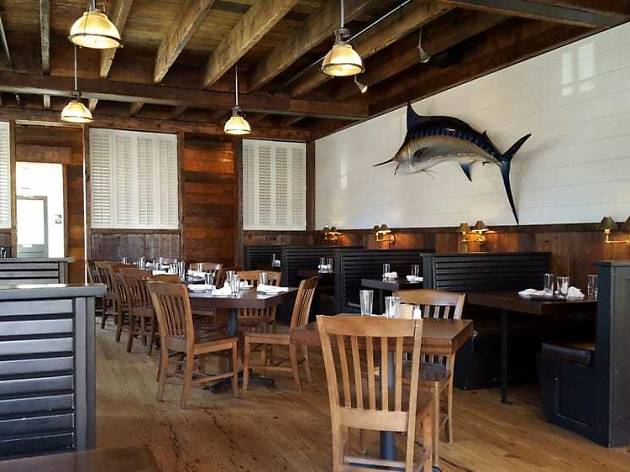 Photograph: Courtesy Yelp/Marc R.
Why go? The best raw bar in town.
A 2nd-floor rooftop deck and waterfront views make for a perfect relaxed summer dining experience at this large and well-located oyster eatery. Midtown Oyster Bar is open for both lunch and dinner, with offerings ranging from poke and steamed clams to lobster rolls, but the main attractions are the oysters served any way you like 'em: fried, grilled or raw.
5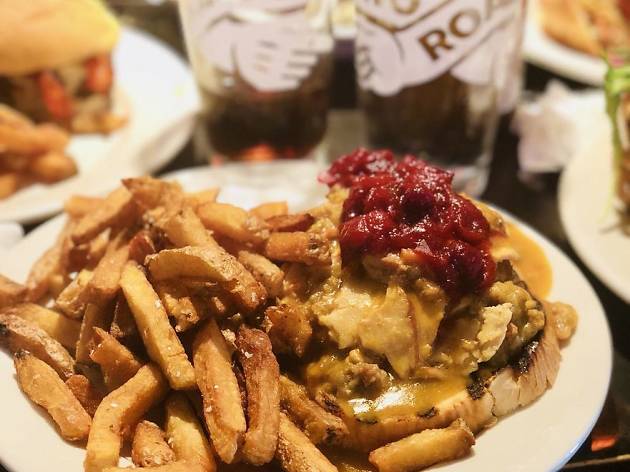 Photograph: Courtesy Yelp/Kristen S.
Why go? A fun local watering hole with something for everyone.
Pour Judgement is a dive bar that has been serving up old fashioned pub fare in the Broadway district of Newport for 12 years. With lunch and dinner burger and sandwich menus as well as an extensive craft beer selection, it's a great spot to unwind among locals. The atmosphere is festive, with live music several nights per week. Their brunch offerings make them ready to nurse visitors through the aftermath of weekend shenanigans.
6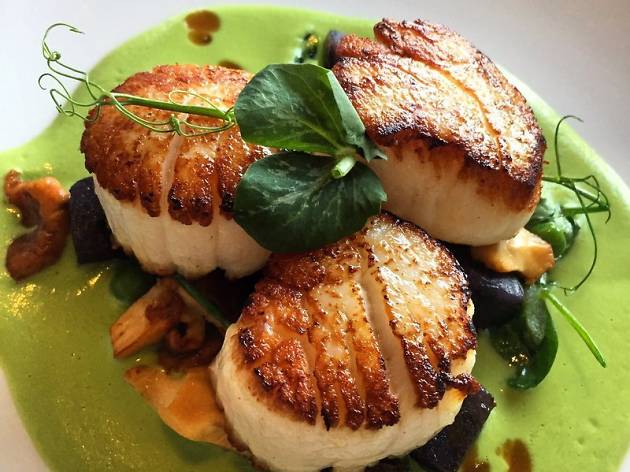 Photograph: Courtesy Yelp/Amber S.
Why go? A far-reaching fine dining empire that pays homage to local favor.
Scarpetta started in New York City and has expanded their reach to include a Newport location among such company as Philly, Vegas, Miami, and the Hamptons. They specialize in Italian seafood and despite their nationwide reach, the family-operated empire keeps it local, investing in community-based suppliers to bring their brand of fine-dining to the area. The traveller willing to make the trek to Goat Island will be handsomely rewarded; get the coconut panna cotta and enjoy the sunset.
7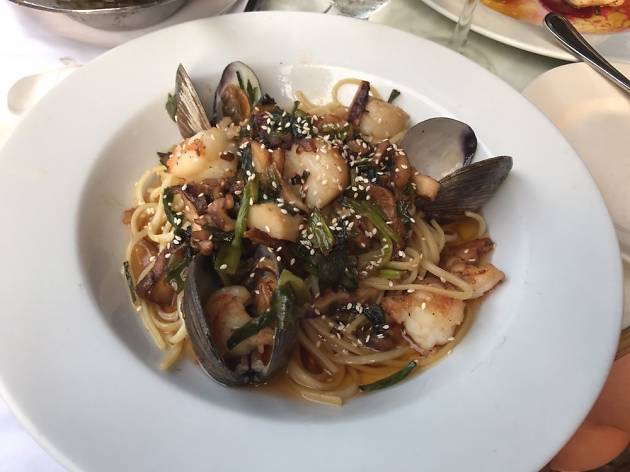 Photograph: Courtesy Yelp/Tua S.
Why go? Diverse and sophisticated options with unique presentation.
Cooke House is unique in a couple of ways: it's a French inspired spot in a largely Italian-influenced city, and they offer both upscale and casual, bistro-dining options. Neither is the lesser, though, and their bistro is not for lack of decadence. The more casual diner can stop in for a smoked salmon sandwich on pumpernickel bread, or indulge in their excellent sushi. Those ready to settle in for a fuller dining experience can enjoy braised lamb shank and fresh north-Atlantic cod.
8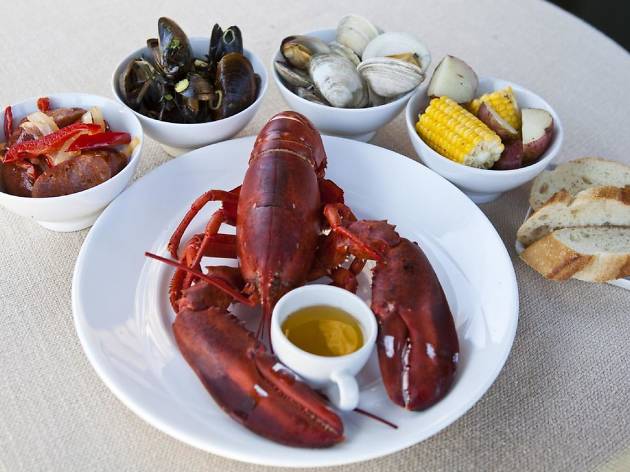 Photograph: Courtesy Booking.com
Why go? A historic and opulent treat for those in search of lavish satisfaction.
There's rich area history between the walls of Castle Hill Inn: the home itself has stood since 1874. Its legacy is that of a luxury hotel, but it has also made a name for itself as a world-class restaurant with rotating locally-sourced pre-fixe offerings and a wine list that's been recognized by some of the industry's most respected reviewers. The Inn is a sight and experience to behold, and worth treating oneself. Be sure to book ahead!
9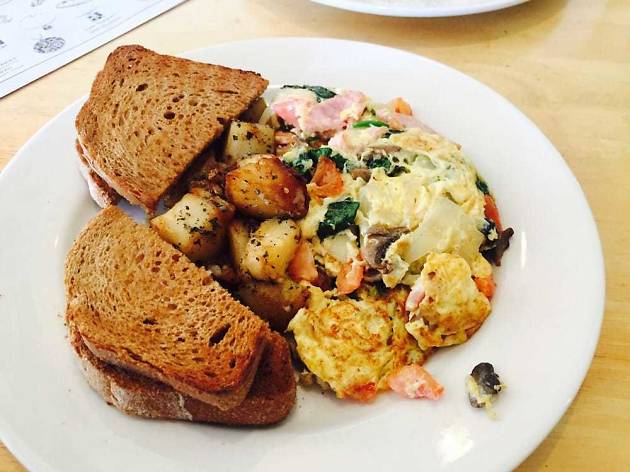 Photograph: Courtesy Yelp/Ruth C.
Why go? An approachable, affordable variety of breakfast staples with tasteful flourish.
Corner Cafe opens at 7am to bring early birds an assortment of breakfast burritos, diner classics and establishment specialty sandwiches and scrambles. They serve breakfast and lunch only Sunday through Wednesday, but offer extended hours for dinner on the weekends and are known for their wood-grilled crust pizzas such as the Calypso, which boasts chicken, caramelized apples, gorgonzola, cheddar and shredded coconut.
10
Photograph: Courtesy Yelp/Ellen G.
Why Go? A centrally-located quick and easy starter for a day of downtown exploration.
Bellevue Avenue is the recommended starting street for anyone just getting to know the Newport area. It's steeped in local history and has a bevy of attractions within blocks. Likewise, Annie's is the recommended starting meal for those working their way down the cobblestones. Their menu is breakfast-focused and the vibe is super casual, with fast, friendly service and 7-day morning operating hours.
11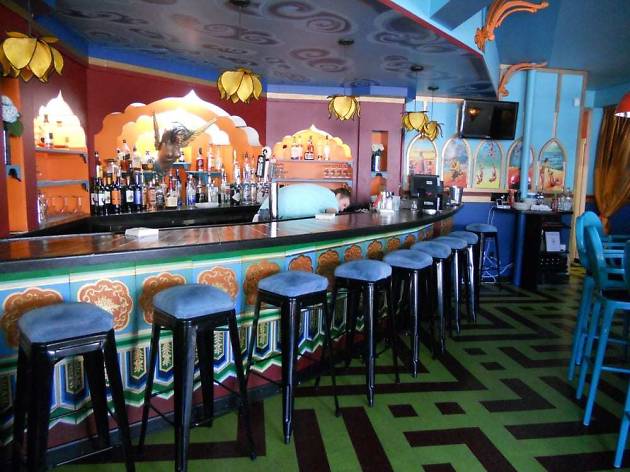 Photograph: Courtesy Yelp/Amy H.
Why Go? The innovative eatery that's fed the city for a generation.
Salvation Cafe proprietor and Newport native Sue Lamond has worked tirelessly to provide comfortable, affordable and original eats to her community for 25 years. Patrons can enjoy ribs, filet or the fish-of-the-day in the cafe's homey, rustic main dining room or elegant loft. In the summertime, relax with a coconut mojito or passion fruit puree-based moscow mule in the whimsical, tiki-themed backyard. It's an excellent choice for an evening wind-down.
12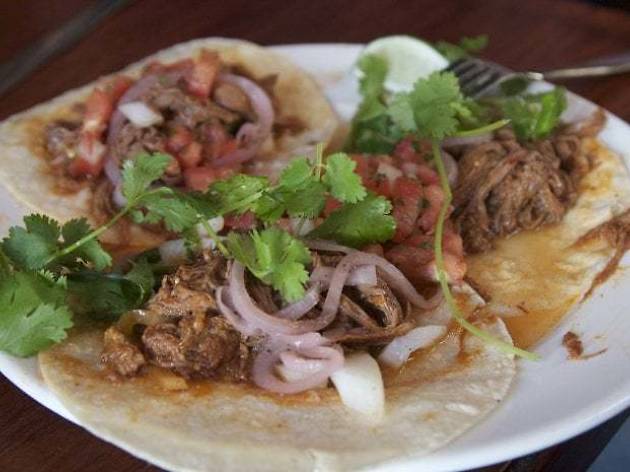 Photograph: Courtesy Yelp/Chris P.
Why Go? Innovative, locally-inspired Mexican dishes in a lovely, off-the-beaten-path locale.
Newport area restaurants tend to be concentrated near the wharfs. Perro Salado gives visitors a chance to venture up north for a different experience. Housed in the former residence of an 18th century sea captain, this Mexican dinner spot is something of a hidden jewel. Those in the know say their avocado fries are the best thing on the menu. The lobster quesadilla will also deliciously remind diners they're in one of the finest seafood towns of the North Atlantic.
Discover Time Out Market: the best of the city under one roof