Disney's conveyor belt of content never stops. The House of Mouse continues to pump out a seemingly endless line of live-action remakes of their beloved animated catalogue.
Lilo & Stitch is the latest toon to be given the treatment, with another 16 currently in varying stages of development.
Disney has enjoyed huge success at the box office with live-action remakes of Aladdin, The Lion King, Beauty and the Beast, and Alice in Wonderland all passing $1 billion globally.
Since the launch of Disney+, several more low-key live-action adaptations have been put on to the streaming service instead of a traditional theatrical release. While this initially seemed to be a side effect of the Covid-19 pandemic closing many cinemas, it seems to have stuck with upcoming movies going straight to Disney+.
Here's all of the upcoming Disney live-action remakes, spin-offs and sequels.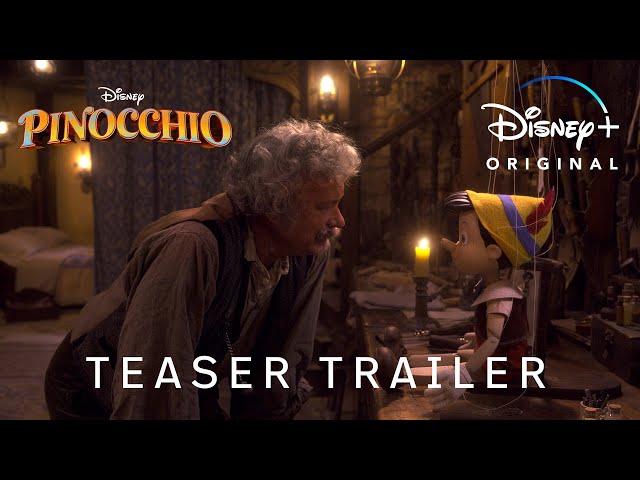 Pinocchio
Not to be confused with Guillermo del Toro's highly anticipated stop-motion adaptation, this version promises to be a bit less nightmare-inducing. Pinocchio will star Tom Hanks as the lonely toymaker Geppetto who creates a wooden puppet that comes to life. The movie will also introduce a few brand-new characters to the story, with a cast including Luke Evans and Cynthia Erivo performing all-new songs for the musical. It arrives on Disney+ in on September 8.
Excitement levels: 🧚‍♀️🧚‍♀️🧚‍♀️
Peter Pan & Wendy
There's been countless adaptations of Peter Pan over the years, with many riffing off Disney's 1953 classic as much as JM Barrie's original books. In an Inception-like twist, Peter Pan & Wendy will be the company's own live-action remake of its own animated film, with young newcomer Alexander Molony assuming the role of the titular immortal boy wonder and Jude Law as Captain Hook. The movie will be exclusively released on Disney+, with a date yet to be announced.
Excitement levels: 🧚‍♀️🧚‍♀️
The Little Mermaid
The next Disney live-action remake to hit cinemas will be The Little Mermaid in May 2023. Halle Bailey will take on the role of Ariel, with Melissa McCarthy transforming into villain Ursula. Most notably, there's a brand new slate of songs co-written by Alan Menken, who was responsible for the irresistible tunes of the 1989 animated outing, and – who else? – Hamilton creator Lin-Manuel Miranda.
Excitement levels: 🧚‍♀️🧚‍♀️🧚‍♀️🧚‍♀️🧚‍♀️
Snow White
Back in 1937, Walt Disney's first full-length feature, an adaption of the Brothers Grimm classic Snow White and the Seven Dwarfs, revolutionised the world of animation, so it was only a matter of time before it got the live-action treatment. (Ignoring the dull goth-lite Kristen Stewart and Charlize Theron version.) The script has been written by Greta Gerwig (Lady Bird, Barbie), with West Side Story's Rachel Zegler playing Snow White and Wonder Woman herself, Gal Gadot, as the Evil Queen. Filming wrapped in July 2022, so expect to see this one in cinemas in the latter half of 2023.
Excitement levels: 🧚‍♀️🧚‍♀️🧚‍♀️🧚‍♀️
Hercules
Having previously slathered blue paint on Will Smith for the live-action Aladdin, Guy Ritchie will now bring the 1997 animated Hercules movie back to cinemas. The Russo brothers of Avengers: Endgame and The Gray Man fame will produce the adaptation, promising a 'modern spin' on the beloved classic while maintaining its 'subversive' tone. There's no other solid news yet on casting or release date, but the internet has been abuzz with fan-casting for the all-singing Muses, with everyone from Beyoncé, Janelle Monáe and Lizzo being suggested.
Excitement levels: 🧚‍♀️🧚‍♀️🧚‍♀️

Untitled Aladdin sequel
Speaking of Will Smith in blue face, it's hardly surprising that Disney would want a follow-up to 2019's live-action Aladdin movie, given that it made over $1 billion at the box office. Variety confirmed that a second part was in the works, with Smith, Mena Massoud and Naomi Scott all expected to return. And no, it is not related to the straight-to-video sequels Disney produced in the '90s.
Excitement levels: 🧚‍♀️🧚‍♀️

Untitled Jungle Book sequel
A sequel to 2016's live-action remake of The Jungle Book has been in development since the first movie crossed the $900 million mark at the global box office. Originally scheduled to be released in late 2019, the movie was pushed back so that director Jon Favreau could instead focus on his remake of The Lion King. A script was completed way back in 2018, apparently exploring lesser known parts of author Rudyard Kipling's works.
Excitement levels: 🧚‍♀️🧚‍♀️🧚‍♀️ (add a '🧚‍♀️' if Bill Murray is in it)
Untitled Lion King sequel
Fans of the straight-to-video sequel The Lion King: Simba's Pride – they surely exist, right? – will be disappointed to hear that the upcoming sequel to 2019's The Lion King will follow a different narrative. In similar territory to The Godfather Part II, the sequel is set to explore the events following the first film while also serving as a prequel and showing Mufasa and evil brother Scar in their formative years. No release date or casting info has been confirmed yet.
Excitement levels: 🧚‍♀️🧚‍♀️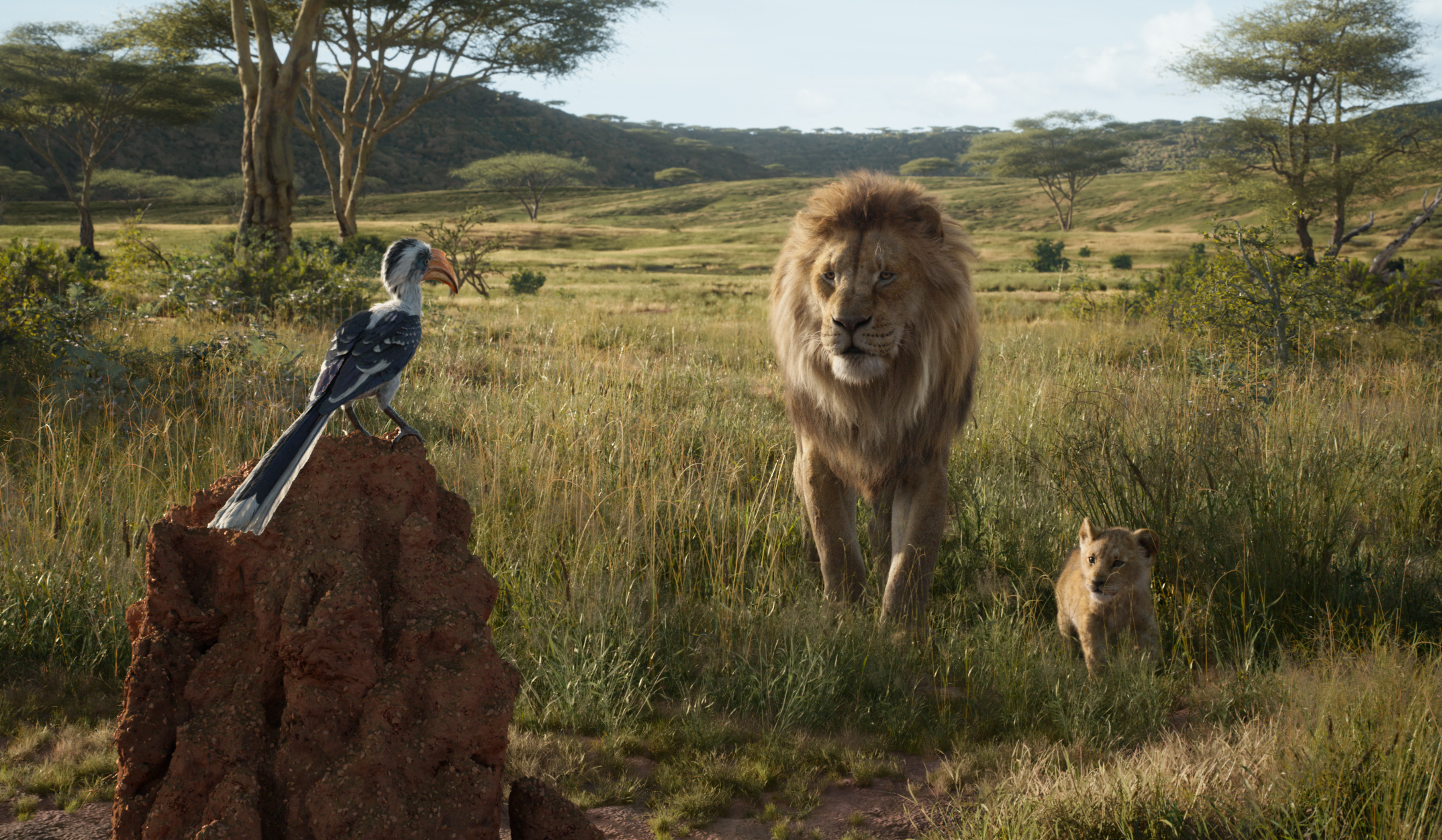 Hunchback
Based on Victor Hugo's 1831 novel The Hunchback of Notre Dame, it's fair to say that Disney's 1996 animated adventure failed to match the success of the likes of Pocahontas, Aladdin or The Lion King. But you know what they say: if at first you don't succeed, try a live-action version. All we know right now is that Frozen's Josh Gad is serving as a producer, but he recently teased on social media that casting news was imminent.
Excitement levels: 🧚‍♀️🧚‍♀️🧚‍♀️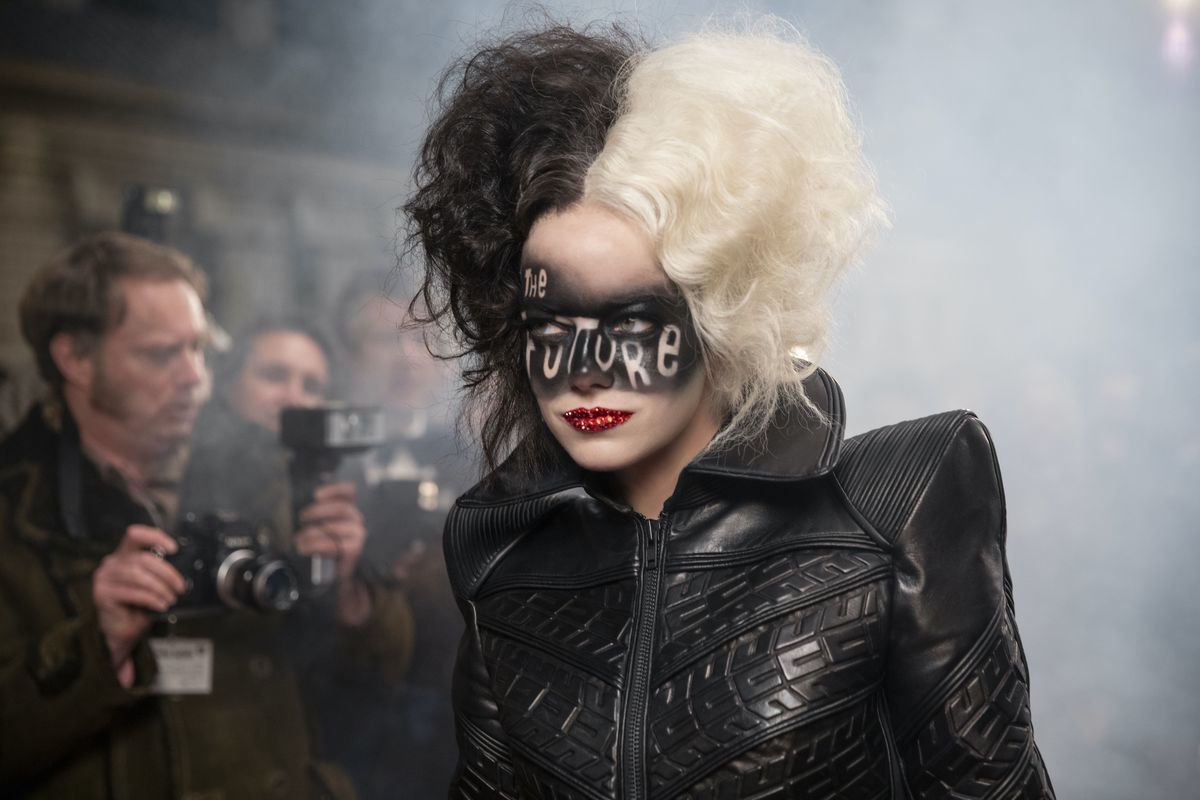 Cruella sequel
Due to Covid-19, the Cruella origin movie was released on Disney+ but it clearly performed well enough for Disney to move forward with a sequel. Emma Stone is confirmed to return as the dog-murdering fashion designer.
Excitement levels: 🧚‍♀️🧚‍♀️🧚‍♀️
Tink
Just what everyone was clamouring for: a Tinker Bell origin story. Reese Witherspoon is set to produce a retelling of the classic Peter Pan story through the eyes of his fairy companion. Online rumours suggest the movie will show how Tinker Bell lost her voice when making a deal to save Peter Pan's life and stop him from ageing.
Excitement levels: 🧚‍♀️
The Sword in the Stone
Not exactly the best-remembered animated movie in Disney's vast catalogue, the medieval hero's journey The Sword in the Stone will get a live-action makeover. Way back in 2015, Collider reported that Game of Thrones writer Bryan Cogman was working on the script, but there's been little news since.
Excitement levels: 🧚‍♀️🧚‍♀️🧚‍♀️
Robin Hood
A live-action remake for Robin Hood was announced in April 2020, with the movie set to debut on Disney+. Sadly, neither Kevin Costner nor the handsome fox from the 1973 animation are involved. On the plus side, the new take will be a musical and will once again feature the characters as animals. So, kinda live action then.
Excitement levels: 🧚‍♀️🧚‍♀️🧚‍♀️🧚‍♀️
Untitled Prince Anders film
In addition to a sequel to 2019's live-action Aladdin, Prince Anders is also getting his own Disney+ spin-off movie. He'll be introduced as the potential suitor for Princess Jasmine and all-round comic relief for the Aladdin movie. Billy Magnussen will reprise his role and is reported to ben the driving force behind the feature.
Excitement levels: 🧚‍♀️🧚‍♀️
Bambi
Announced back in 2020, Bambi will get the live-action treatment using the same photorealistic CGI as seen in The Lion King and The Jungle Book. So expect the death of Bambi's mother to be extra traumatic this time around. No release date or casting information has been announced yet.
Excitement levels: 🧚‍♀️🧚‍♀️
The Aristocats
The poshest felines in town are coming back to the big screen with a live-action remake of 1970's The Aristocats. Not much else is known about the movie at this stage, but it's understood the animals will look similar to those seen in the live-action take on The Lady and the Tramp. Let's just hope we get the anatomically correct version of these CGI fur babies.
Excitement levels: 🧚‍♀️🧚‍♀️🧚‍♀️
Lilo & Stitch
The most recent addition to the Disney slate is a reboot of the millennial franchise about a young Hawaiian girl and her extraterrestrial best friend. There's already a director attached in the form of Dean Fleischer Camp – who recently made his feature debut with Marcel the Shell with Shoes On – and the movie is expected to feature a mix of live-action and CG effects.
Excitement levels: 🧚‍♀️🧚‍♀️🧚‍♀️🧚‍♀️
The 100 best animated films of all time.