Archaeologists in Rome have uncovered the remains of an extravagant Roman villa in the heart of Rome – and they are set to go on display to the public for the first time.
The house was hidden beneath a block of equally luxurious modern-day flats in the Aventine Hill area, which historians believe was once home to wealthy ancient Romans.
The discovery was actually made in 2014, when engineers were earthquake-proofing a residential building from the 1950s which was being converted into plush apartments. Archaeologists were then called in and found a series of lavishly-decorated rooms with black-and-white mosaic floors.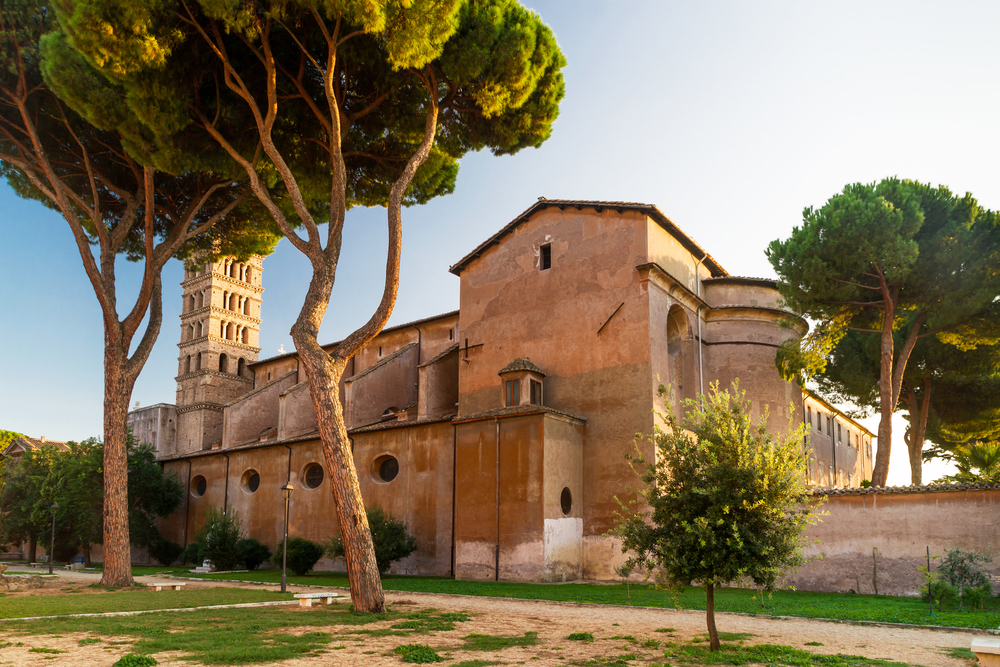 Several years of excavation followed, with archaeologists also uncovering everyday objects like a hammer, a key and a hairpin. They found cooking containers and fragments of decorative bowls. Some of the discoveries date back as early as the eighth-century BC.
'You can see from the richness of the decorations and the mosaics that the villa belonged to a powerful person, probably linked to the imperial family,' said Daniela Porro, Rome's chief archaeologist. 'Rome never ceases to surprise us. It's an archaeological jewel.'
With preservation work now complete, the ancient villa will open to the public from November, and projections will be used to bring the space to life. Who'd have guessed this would be the year you could travel back to ancient Rome?
Find out more about La Scatola Archeologica Domus Aventino here.
ICYMI earlier this year: a sinkhole near Rome's Pantheon revealed an ancient pavement from 25 BC and a Roman mosaic was also found under grapevines near Verona.