James Cameron needn't have worried after all. His long-in-the-making Avatar sequel, Avatar: The Way of Water, has made an absolute motza at the worldwide box office – $1.7 billion and counting – and seen it overtake Jurassic World as the seventh biggest movie of all time. It proves, probably once and for all, that the man really can't miss. And that we couldn't see Avatar's cultural footprint because we were living in it.

Most significantly, it means that Avatars 4 and 5 are officially happening. But before those sequels, the so-far untitled Avatar 3 is already in the can and scheduled for December 2024. Here's what we know so far.
Warning: contains spoilers for Avatar: The Way of Water
What is the release date for Avatar 3?
The release date is already locked in for December 20, 2024, with filming finished and James Cameron hard at work in post-production doing 'all that CG magic'.
Amazingly, that means that Avatar 3's final filming day was in 2019. With that kind of gap, you can understand why some cast members had a tough time keeping track of it all.
What will happen in Avatar 3?
If you're one of the bajillion people to have seen The Way of Water, you'll know that it left Jake (Sam Worthington) and Neytiri (Zoe Saldaña) mourning the death of their oldest son, Neteyam (Jamie Flatters), and still in protectorship of the oceanic Metkayina clan. Still on their trail is the Na'vi version of Miles Quaritch (Stephen Lang), with the colonising humans back in Bridgehead City, no doubt poised to unleash more misery on Pandora.

Caught in the middle of this, and torn between his kinda-dad Quaritch and his surrogate Na'vi family, is Dickensian jungle scamp Spider (Jack Champion). The battle for his soul seems likely to play out in depth in Avatar 3. In fact, the ending of The Way of Water makes Spider a key figure in whatever comes next – not least because at this point, he's Na'vi Quaritch's main source of emotional connectivity to the franchise's wider world.
So far, we've shown the humans negatively and the Na'vi positively. In

Avatar 3

, we'll do the reverse



And there's something distinctly Star Wars-y about all this. Will Spider have Anakin's arc or Luke's? And will Quaritch turn out to be Avatar's answer to Darth Vader – ultimately going over the blue side and turning against his old gung-ho human pals?
But, wait, there's more – more Na'vi to encounter, more corners of Pandora to explore and more threats to Jake, Neytiri and their two remaining kids.
Cameron is promising that Avatar 3 will introduce 'cultures different from those I have already shown'. A new elemental clan will bring fiery dangers for our blue heroes – this time swapping water for fire. 'The fire will be represented by the "Ash People",' he told French news channel 20 Minutes. 'I want to reveal the Nav'is from another angle because [so far] I have only shown their good sides. In the early films, there are very negative human examples and very positive Navi's examples. In Avatar 3, we'll do the reverse.'

Yes, the Na'vi can be dicks, too.
Who is in the cast of Avatar 3?
Expect the character list to look a lot like The Way of Water's – with one or two departures due to, well, death. Cast-wise, Sam Worthington, Zoe Saldaña, Joel David Moore, CCH Pounder, Stephen Lang, Giovanni Ribisi and Sigourney Weaver are all back, alongside Kate Winslet and Cliff Curtis as the Metkayina tribe's leaders.
It might also be worth expecting more from Brendan Cowel as an Aussie Captain Ahab called Scoresby, and Jemaine Clement as his long-suffering marine biologist sidekick, Ian Garvin. The seafaring odd-couple were our unsung heroes of The Way of Water.
And there'll definitely be a lot more from Edie Falco as hard-ass military commander General Ardmore. She's now the main human antagonist in the franchise.
There are new casting additions, too. James Cameron must be a fan of little-seen Aung San Suu Kyi biopic The Lady, because he's invited its two leads – Michelle Yeoh and David Thewlis – to Pandora for the sequels.
Yeoh is playing a human scientist called Dr Karina Mogue. 'We shot for a few weeks, and I was so impressed with the work that he's done,' she told EW, 'the work that he's doing, the energy. He's a genius, he's a walking genius.'
David Thewlis, meanwhile, has confirmed that he'll be starring in Avatars 3 thru 5 – punching a long-term hole into Britain's indie film scene in the process.
'I am a Na'vi,' the British actor told Total Film. 'I'm a blue thing in it – which I didn't quite understand when I went to meet [James Cameron]. I'm fascinated to see how I'm going to look, because they sort of make them look a bit like oneself.'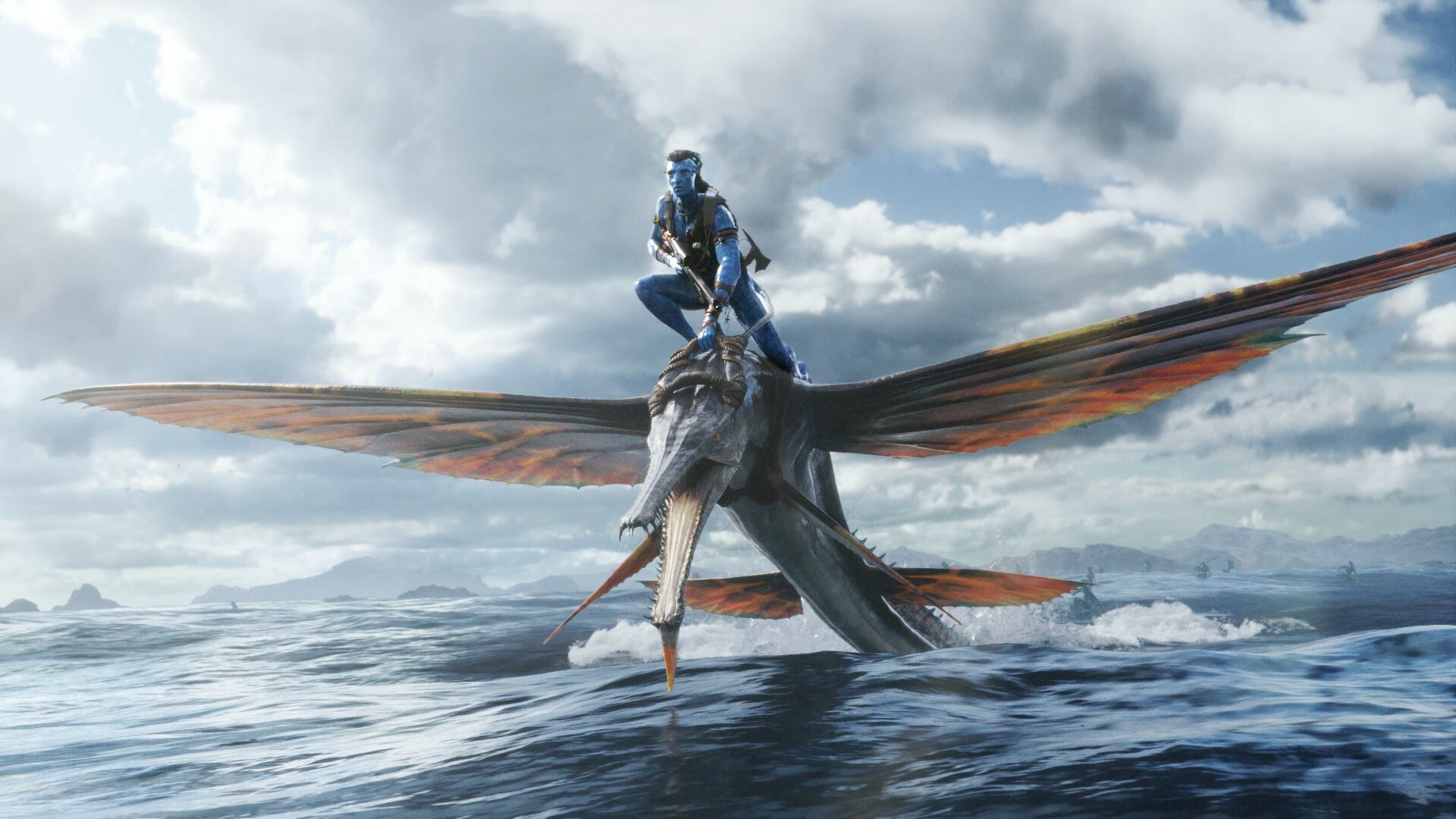 How long is Avatar 3 going to be?
We can only speculate on Avatar 3's runtime, but put it this way, it's not going to be a tight 90 minutes. The Way of Water clocked in at 3 hours 12 minutes, while the first Avatar was just shy of three hours at 162 minutes.
Are Avatar 4 and 5 definitely happening?
Yes. Cameron has confirmed that Avatar: The Way of Water will be profitable and that fourth and fifth visits to Pandora are now in the offing. 'It looks like I can't wiggle out of this,' he told HBO Max's Who's Talking to Chris Wallace? 'I know what I'm going to be doing the next six or seven years.' Luckily, those final two films are already written and, Cameron has revealed, some of Avatar 4 is already in the can.
Avatar 4 lands on December 18, 2026, and Avatar 5 comes out on December 22, 2028.
While Cameron always denied that Avatar 2 need to made $2 billion just to break even – 'I said it would has to be among the highest-grossing films in history and somebody else applied that number and it got picked up' – it still had to break into the list of top ten all-time grossing movies to continue past a third movie.
Now it has, the 2020s are suddenly the Avatar decade. Happily, Cameron reckons he's saving the best for last. 'I can say that the last parts will be the best,' he says. 'The other [Avatar films] were an introduction, a way to set the table before serving the meal.'
Read our review of Avatar: The Way of Water.

The 100 best sci-fi movies of all time.