A lonely inventor and the robot he builds from a washing machine and a mannequin head. Yes, Brian and Charles may sound bananas, but it's one of the year's funniest and most charming comedies. Ahead of its Sundance London premiere, its director shares its secrets.
1. Build the robot

The robot – full name Charles Petrescu – was a slightly scarier android in the 12-minute short that Archer, along with writers David Earl and Chris Hayward, expanded into Brian and Charles. 'We smoothed his edges a bit,' says Archer. 'I was worried he could be scary, but to be honest, I didn't mind,' he adds of the cabbage-loving AI. Inside the bulky suit was Hayward himself. 'Did Chris like being inside the washing machine? I don't think so, no.'
2. Embrace the oddness

Played by Earl, depressed inventor Brian has a workshop full of madcap creations – all made specially for the film. 'There's a cabbage gun, a super-shover and a flying cuckoo clock,' says Archer. 'The Wallace & Gromit parallels struck me in the edit.'
3. Steal from the best

The master of combining emotional uplift and menace, Steven Spielberg was a key touchstone for Archer and co. 'We looked at Spielberg films, like ET,' he says. 'We did our own thing with the comedy and the oddness of it, but [his films] were an influence on the mix of action and threat.'
4 Trust your audience
The boxy, bespectacled Charles is not your average movie 'bot, and asking viewers to suspend disbelief was an early concern . 'We were worried that people wouldn't connect with him as a robot,' says Archer, 'but if you treat the story truthfully, it doesn't matter that he has human legs, people will believe it.'
It's a buddy comedy that will hopefully make people happy
5 Find the heart
Is Brian and Charles a metaphor for parenthood? A wry treatise on growing old? An ode to lockdown loneliness? Archer is happy for people to interpret it however they like, although his own take on it is simple. 'It's a buddy comedy film,' he says, 'that will hopefully make people happy.'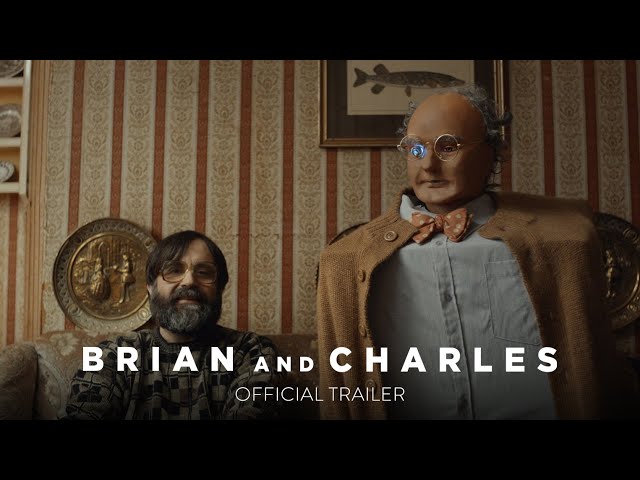 Brian and Charles screens at Sundance London, Sun Jun 12. It's out in the UK Jul 8.