This week, Goonies fans are descending upon the small town of Astoria, Oregon to commemorate the film's 36th anniversary. Typically, the so-called Goonies Day is a celebration where cast members join fans to eat Baby Ruths, trespass on the lawn of the poor soul who bought the famous Goonies house and speak with hope about the long-discussed sequel finally seeing the light of day.
That last part has always been wishful thinking. But in a sad twist, one Goonie is finally saying "die" after decades of hope. Corey "Mouth" Feldman, in an interview with Dread Central, says "it's done."
Rumors of a Goonies sequel have circulated for years. Most recently, fans were thrown into a tizzy when Josh Gad re-assembled the entire cast — including Sean Astin, Feldman, Joe Pantoliano, Jeff Cohen, Ke-Huy Quan, Martha Plimpton and Kerri Green — plus producer Steven Spielberg, director Richard Donner and writer Chris Columbus for his COVID-era Reunited Apart Zoom series.
During that viral moment, even Spielberg refused to let hope die, saying, "Chris, Dick and I — and Lauren [Shuler Donner] — have had a lot of conversations about it. Every couple of years we come up with an idea but then it doesn't hold water."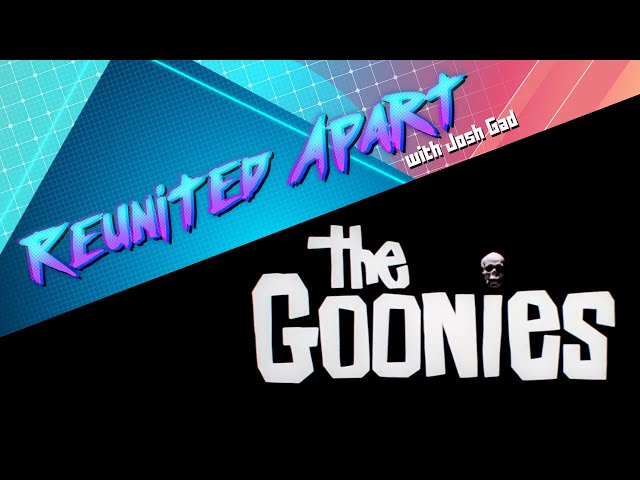 Now, though, Feldman says the film is as dead as One-Eyed Willy, and says it's Donner who is driving the final nail into the coffin.
"All I know is that, when I found out my dear friend Richard Donner had signed on to do Lethal Weapon 5 as his swan song, well that pretty much sewed up the rumor mill right there. It's done. We can't make [The Goonies 2] without [Donner]. And [Donner's] off shooting guns with the Lethal Weapon people."
If true, the 91-year-old Donner has declared himself too old for this sh*t, but only after he finishes filming the fifth installment of a series in which Danny Glover has been saying "I'm too old for this sh*t" since the first movie debuted two years after The Goonies.
Throughout the years, the entire cast, and even Donner, have expressed interest in carrying on the Goonies legacy for a new generation. The original film, a modest hit at the box-office, has become something of a rite of passage for parents to hand down to kids, and remains an omnipresent part of pop culture year after year.
"When we did the zooms last year… it doesn't matter how many grey hairs everybody's got on their faces, the love is still there. And the family feeling is still there. And I know that secretly, each of us weeps at night wishing that there was that magical script landing on our doorstep the next day. But unfortunately and sadly, it still has not arrived," Feldman told Dread Central.
Interestingly, Spielberg is currently overseeing a fifth Indiana Jones film directed by James Mangold. If we can have Indy without Spielberg behind the camera, perhaps there's hope that Mikey, Mouth and Data will pass the torch to a new generation, with or without Donner.
Never say die, Corey.
See where The Goonies ranks on Time Out's list of the 100 greatest movies of all time
… And among the 50 greatest family films of all time