After a seemingly endless series of twists and turns worthy of a Bond film – including a director swap, broken bones, and the emergence of an actual worldwide threat – Daniel Craig's 007 swan song, No Time to Die, is finally upon us. Fans have been clamouring for years now to see Craig take up his iconic Walther PPK one last time following the the shrug-worthy Spectre.
Co-starring Rami Malek, Léa Seydoux, Ralph Fiennes, Lashana Lynch, Ana de Armas, Ben Whishaw and Christoph Waltz, the film premiered last night at London's Royal Albert Hall. Is Cary Fukunaga's era-capper a return to the glories of Casino Royale or a step back into the doldrums of Quantum of Solace?
By and large, early reviews point to a return to form for the world's most beleaguered secret agent, with most applauding the film's emotional stakes and surprising humour (well, not so surprising once you realise it was punched up by Fleabag's Phoebe Waller-Bridge).
In his five-star No Time to Die review, Time Out's own Phil de Semlyen praises the action, calling the ten-minute film opener 'An all-timer that shakes the cobwebs from the franchise in ten crunching minutes.' But he also appreciates the film for embracing the oddball side of the franchise that has often been overlooked in the stone-faced Craig era, writing 'One sequence set in a Havana hacienda might be the most offbeat thing seen in a franchise that, let's not forget, has also featured a crocodile submarine and Christopher Walken.'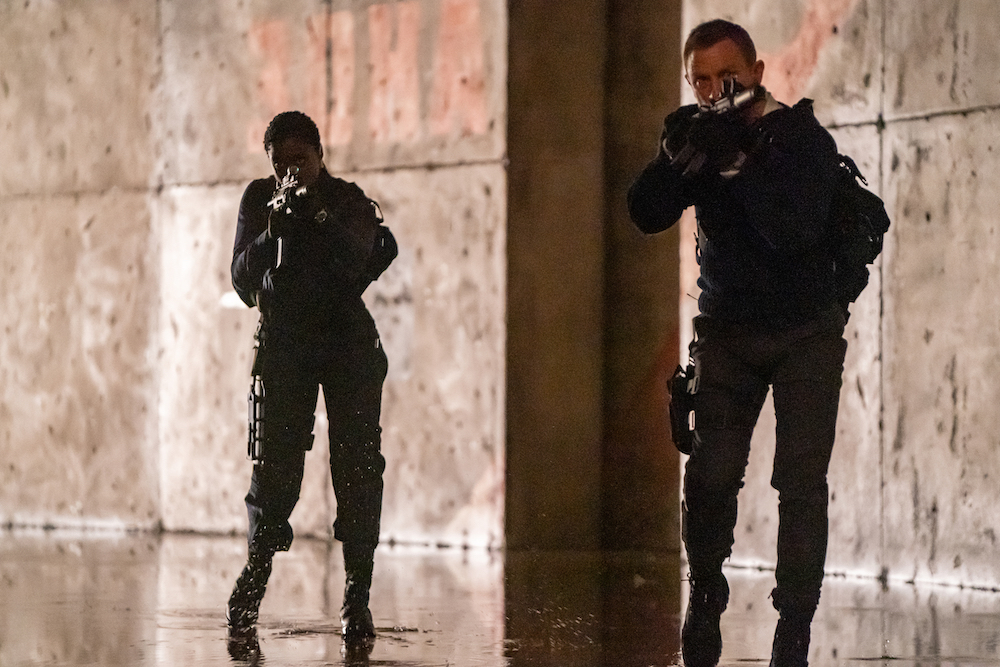 Empire's John Nugent declares Fukunaga as 'an ideal choice of director,' especially praising the director's eye for action, writing, 'while Craig's earlier films showed influence from the grittiness of Bourne, Fukunaga's action seems to partly ape John Wick, with an emphasis on sharp, savage gunfights and intense chase sequences… but there's a groundedness and muscularity to it, with flashes of a paranoid conspiracy thriller.'
In another five-star review, The Guardian's Peter Bradshaw heralds the film as 'magnificent,' writing No Time To Die is startling, exotically self-aware, funny and confident, and perhaps most of all it is big: big action, big laughs, big stunts and however digitally it may have been contrived, and however wildly far-fetched, No Time To Die looks like it is taking place in the real world, a huge wide open space that we're all longing for.'
Deadline's Pete Hammond concurs, praising the film's delicate balance between action and humanity: 'Fukunaga stages some fine chases, explosions, stunts and a big, hour-long finale on (villain) Safin's isolated island fortress, but there is as much emphasis on the human beings here, their conflicts and complications and complexities, as there is on the fast-moving thrills.
Of the film's detractors, the main gripes are once again focused on two familiar complaints: A lacklustre villain and the franchise's inability to do right by its women. That's doubly disappointing given Craig's recent comments about Hollywood's need for stronger original roles for women.
Because Lynch's Nomi has been touted as a possible successor to the 007 mantle, the character's arc registered as a disappointment for some, including NME's Alex Flood, who writes, 'Malek's disfigured Safin is another clichéd, empty bad guy (even more so than Christoph Waltz's Blofeld) – and while Ana de Armas thrills during one eye-popping party scene, her character is quickly discarded so that other, blander men can take the spotlight. Later, when Lynch's Nomi is given the 007 codename only for it to be frustratingly taken away again, it feels like a decision made to appease legacy fans.'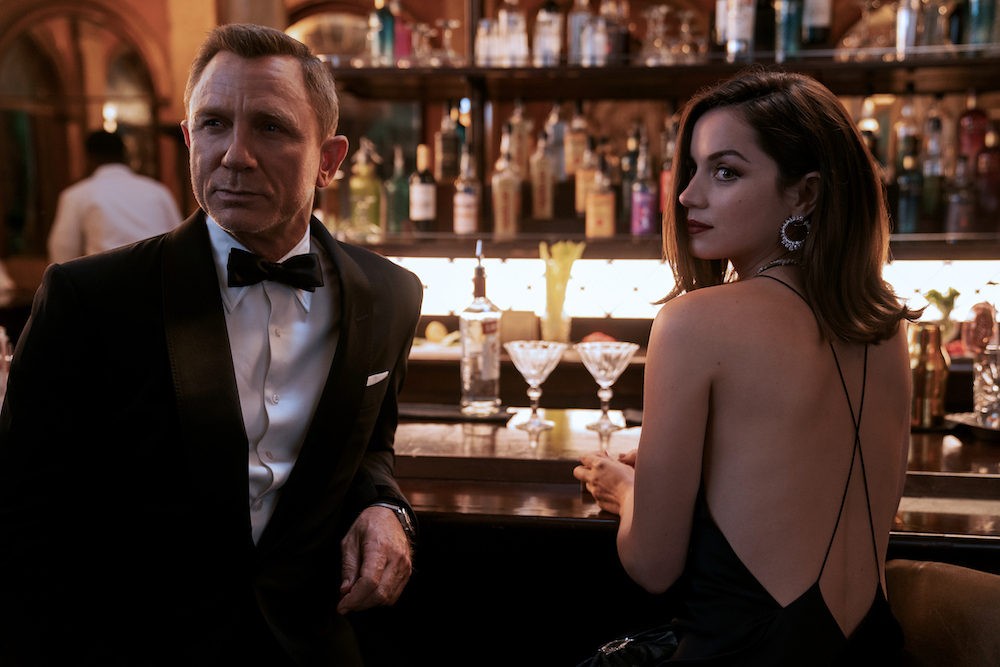 In one of the film's few outright negative reviews, Forbes' Scott Mendelson writes that No Time to Die 'shoots blanks.' The critic finds a lot to enjoy among the film's action pieces and goofier elements but little else, declaring Malek's villain flat, the plot is adrift and the three-hour runtime meandering. Mostly, though, he points out that the film's dedication to being a direct sequel to the unloved Spectre is admirably misguided: 'When No Time to Die is trying to be "just the next James Bond movie" for its first hour, it's quite good. But when it reverts course in acts two and three and tries to be an explicit sequel to Spectre, well, it's hard to make a tasty omelet from rotten eggs.'
That dedication to the series' threads finds a champion in CNN's Brian Lowry, who writes that despite the bloated runtime, the film 'assiduously builds on everything that the recent Bond movies have established, in a way earlier incarnations generally didn't. That has deepened the character, allowing Bond to experience grief, loss and love without hitting the reset button, the recurrence of the villainous Blofeld notwithstanding.'
Uproxx critic Mike Ryan writes that the film suffers from some tonal whiplash between the more serious world-ending stakes and old-school ridiculousness: 'The problem is the movie doesn't always realise this should be a hoot. Rami Malek and Christoph Waltz realise what movie they are in. And I love Craig's Bond, but there are times when he's trying to be a Connery Bond in a clearly Roger Moore Bond movie.'
Movie Nation head Roger Moore (no, not that one) says that Fukunaga's film plays like a greatest hits compilation of Bond films, embracing everything that's come before in a way the Craig films previously haven't. 'Every Bond film is derivative of every other one, at this point. (Fukunaga) leans into that history, giving us a Bond adventure with a hint of You Only Live Twice, a whiff of Moonraker, bits of a couple of others and a heaping helping of On Her Majesty's Secret Service,' perhaps the most underrated film of the lot.
Most crucially, the majority of critics say that No Time to Die is a fitting end to the beloved Craig era.
'No Time to Die feels like a love letter to Craig's iteration of 007, bringing in new characters who make a mark while thoughtfully and carefully wrapping up Bond's storylines,' writes Screen Rant's Mae Abdulbaki. 'The action, the personal subplots, and the generally good pacing will keep audiences in their seats, with the ending of the film being one fans of the franchise will be talking about for some time to come.'
And The Playlist's Robert Daniels writes that the film stumbles when it tries to connect the plot points of Craig's films, but that as a finale to the Blonde Bond's reign, it puts a surprisingly emotional bow on things: 'His final scene is the most heartbreaking sequence in the franchise's history. That's not a hard bar to clear in a franchise filled with sexually punned names, fast cars, and overwrought technology, but it means a lot with Craig's Bond, the most emotionally attuned of these iterations.'
Thus far, only one former Bond has weighed in on the film: George Lazenby. And while the one-and-done 007 was vague on his critical appraisal, the film's use of 'We Have All the Time in the World' from On Her Majesty's Secret Service clearly struck a chord.
No Time to Die is out in the UK Sep 30, Oct 8 in the US and Nov 11 in Australia.