Lindsay Lohan is back, baby. The one-time child star recently signed a three-movie deal with Netflix and the first of those films is set to revive her acting career and provide a heartwarming festival tale of its own.
Back in the '90s, of course, Lohan was one of Hollywood's brightest young hopes, starring in the 1998 remake of The Parent Trap and era-defining teen comedy Mean Girls.
Where has Lindsay Lohan been?
But a series of flops, alongside troubles with addiction, soon derailed her ascension to the A-list.
While she's never been away from tabloid headlines, Lohan has not starred in a major movie for a decade. Instead, she spent time launching a beach house in Mykonos, had a brief stint on London's West End, and attempted to revive her brief – but not unsuccessful – music career.
Is this Lindsay Lohan's big comeback moment?
It seems so, and what better time than Christmas to have a feel-good story?
Lohan is headlining Netflix movie Falling for Christmas, with former Glee star Chord Overstreet co-starring.
Fittingly, Netflix announced the news on October 3 – affectionately known as 'Lindsay Lohan Day' after a meme from Mean Girls.
The official synopsis reads: 'A newly engaged, spoiled hotel heiress gets into a skiing accident, suffers from total amnesia, and finds herself in the care of a handsome, blue-collar lodge owner and his precocious daughter in the days leading up to Christmas.'
Falling for Christmas streams on Netflix worldwide from November 10.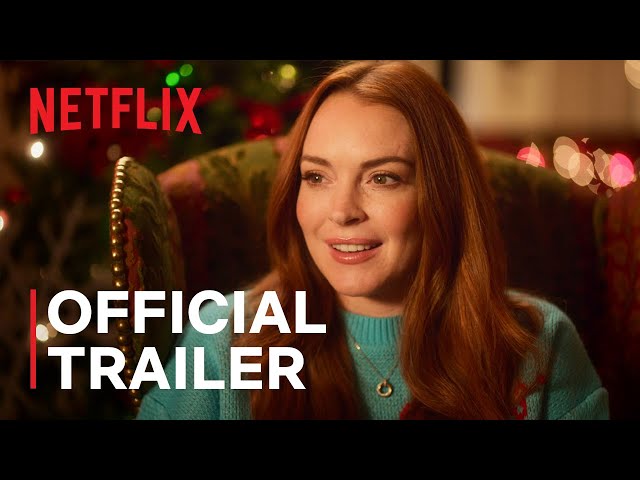 What has Lindsay Lohan said about returning to acting?
Lohan said taking part in the movie was a no-brainer after seeing the script. 'I feel like what we don't have enough of right now is romantic comedies,' she tells Vogue. 'That's exactly what this is. It's a really fun, uplifting romantic comedy. When I read the script and when we started to film it, I didn't realise how physically funny we were going to be. There's a lot of physical comedy in it, which I really liked doing.'
So she is back for good now?
Lindsay has signed a three-picture deal with Netflix and is currently in Ireland filming her second film for the streaming service, Irish Wish.
'I am having a wonderful time working with Netflix and am discussing next steps,' Lohan tells The Hollywood Reporter. 'I would love to dive deeper and play a character who's on a journey of self-discovery.'
'[Falling for Christmas] was perfect for me, because I really want to do something happy and fun and family-oriented,' she tells Vogue. 'I like doing that. I miss seeing romantic comedies and less of the horror. I want to keep it happy.'
Let the Lohan-aissance commence!
The 50 best Christmas movies of all time.