For Ye fans the first part of jeen-yuhs: A Kanye Trilogy, which has had its premiere at the Sundance Film Festival, is an incredible fly-on-the-wall insight into a superstar in waiting, a man struggling to catch a break even as he prepares to change the world.
For the small army of Kanye haters out there, the first part of a three-part, seven-odd hour trilogy, Act 1 (Vision) plays more like The Phantom Menace of hip-hop documentaries: the story of a fresh-faced, likeable kid with so-far unrevealed powers on an inexorable path to the dark side.
And for anyone who doesn't really have an opinion either way, there are moments of Get Back-like insight into the creative process that are well worth tuning in for on their own. The sight of Kanye rapping along to a demo tape of 'All Falls Down' in a nondescript record label office is… well, chills.

Co-directors Clarence 'Coodie' Simmons and Chike Ozah have so much more in the locker for Acts 2 and 3 – another 18-odd years of footage, in fact – that it's almost too soon to judge whether the doc really is jeen-yuhs or merely meh-ssianic. But it's definitely not too early to clock a few revealing details that set up dramatic fireworks and news headlines to come. These are five story beats that caught the eye.
Kanye's mum rapping
The MVP of Act 1 – and, more broadly, of Kanye West's life – is his mum Donda. A school teacher with the wisdom of Yoda, she has an almost prophetic grasp on her son's future. She can see the level of stardom that awaits him and the dangers that an outsized ego will bring. 'If you remember to stay on the ground,' she tells him, 'you can be in the air all at the same time.' To seal the deal, she also raps a few bars of 'Like Son, Like Mother'. What a lady.
His image problem

The dramatic meat of Act 1 involves Kanye's attempt to secure a record deal with Jay-Z's Roc-A-Fella Records. The east coast hip-hop label was famous for its street attitude and heavy beats, and Kanye, while a major contributor as a producer, is routinely brushed off as a prospective rapper. Whether it's because he hails from the relative rap backwater of Chicago, or for his love of preppy Lacoste and knitwear, or his unique flow and ultra-literary rhymes, he struggles to be taken seriously. To paraphrase Back to the Future: they just weren't ready for him,
The inside of Kanye's fridge
Even wondered what a young Kanye kept in his kitchen? Put it this way, it's not the fridge of a man who does a weekly shop. Act 1 offers two glimpses of West's refrigerator and inside is a half-empty bottle of Zinfandel and a few jars containing the kind of things you turn to when you're all out of capers. Donda would have been appalled.
Kanye's dental retainer
Even superstars-in-the-making have grotty habits but still, discovering that Kanye West used to leave his retainer lying about is a bit like finding out that Dwayne Johnson never flushes or that Tracey Emin still hasn't changed those bedsheets. It's a chipmunk-cheeked 22-year-old West we meet in Act 1 and those dental aligners are ever present. Act 2 promises actual dental surgery.
The amazing origin story
Early in the film, Coodie reveals that Oscar-nominated basketball doc Hoop Dreams had been a major inspiration for his decision to jack in a settled life in Chicago and chart Kanye's every move on camera. Of course, the two heroes of that film – spoiler warning – did not achieve their dream of making the NBA. In other words, Coodie was well aware that there was every chance his subject might not make it to rap's big leagues. Clearly, Kanye's own inner self-belief clearly helped with that massive leap of faith.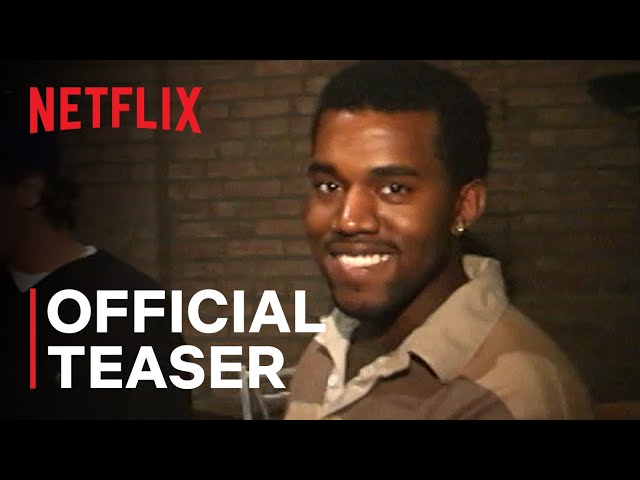 In US theaters on Feb 10 ahead and launches on Netflix worldwide Feb 16.