Gangs of London is back on our TVs with more ultra-violence and family feuds today. The BAFTA-winning drama focuses on rival gangs fighting to be the dominant force on London's streets and to take over the capital's drug business.
Here's everything you need to know about Gangs of London's second season.
When is Gangs of London season two released?
Gangs of London airs on Sky Atlantic weekly, with new episodes dropping every Thursday.
The episodes are also available to watch on-demand via NOW.
American audiences can watch the drama unfold when Gangs of London returns to AMC+ on November 17.
The series is once again directed and written by a team headed up by Gareth Evans, who is perhaps best known for action movie The Raid and its 2014 sequel.
Is there a trailer?
Feast your eyes on the below for a look at what's in store in the second season, but be warned the red band trailer is not for the faint of heart.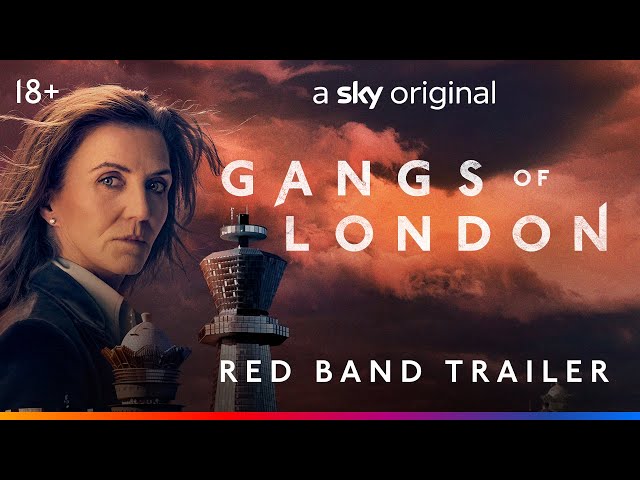 What happens in season 2 of Gangs of London?
SPOILERS FOR SEASON ONE BELOW
Gangs of London season two is set one year after the conclusion of the first run and the apparent death of gang leader Sean Wallace (Peaky Blinders actor Joe Cole).
After violent reckonings of season one, the map of London has been redrawn. The surviving members of the ruling Wallace family are scattered, the Dumanis clan are broken and estranged, and ex-undercover cop Elliot is now being forced to work for the investors and has switched allegiances.
To restore order, the mysterious investors have aligned behind heroin baron Asif Afridi and together they have installed a new ruling force in London in the form of brutal gang leader - Koba, whose vision for the criminal landscape of the city is a dictatorship where he holds complete monopoly over London's drug trade.
But when the gangs start fighting back for control, who will win the battle for London's soul?
Who is joining the Gangs of London cast?
The second season sees a host of returning faces alongside some new arrivals, including Arab-American actor Waleed Zuaiter (Baghdad Central) as new crime boss Koba.
Jasmine Armando will play Saba, Salem Kali will portray Basem, Aymen Hamdouchi will play Hakim and Fayed El-Sayed will portray Faz.
Who else in the Gangs of London cast?
Sope Dirisu plays Elliot Finch, a former undercover cop who was last seen having switched allegiances and started a new romance with Shannon Dumani, played by Pippa Bennett-Warner.
Michelle Fairley (AKA Catelyn Stark in Game of Thrones) reprises her role as Marian Wallace, the matriarch of the ruling gang who is out for revenge and to reclaim control of her family's districts.
The Wallace clan also includes Brian Vernel as Billy, the oldest son of the family, and Valene Kane portrays Jacqueline, the estranged daughter of the Wallace family.
Orli Shuka will once again take on the role of Luan Dushaj, the leader of the Albanian mafia in London. Asif Raza will play Asif Afridi, the drug kingpin of the Pakistani drug cartel, and Narges Rashidi will portray Lale, who is hellbent on revenge against Asif.
Despite his character, Sean Wallace, being shot at the end of Gangs of London's first season, many fans were hoping to see Peaky Blinders actor Joe Cole make a shock return. But his name is not on the season two cast list, so it's safe to expect his character to have bitten the bullet for good.
Where and when is Gangs of London filmed?
During the shoot between May 2021 and wrapped in February 2022, a number of London locations were used from Aldgate to Canary Wharf, Chinatown to Hampstead and through the streets of Hackney.
Scenes that took place in Welsh travelers' camp were actually filmed in the sprawling St Clere Estate in Kent, with a high-speed car chase sequence that appeared in the first series being shot in nearby Dartford.
In the first season, some of the more complex fight scenes were filmed inside the Dragon Studios in Llanharan, a quaint little village in Wales.
Nine things you didn't know about Gangs of London.
Gangs of London: five reasons to make the new crime saga your next TV binge.