Nine-Nine! That's right, Peralta and the squad are reporting for duty once again.
Season seven had its finale back in April 2020 which means it's been a fair while since we've heard from New York's fictional 99th Precinct. So with anticipation high for the final season, here's what we know.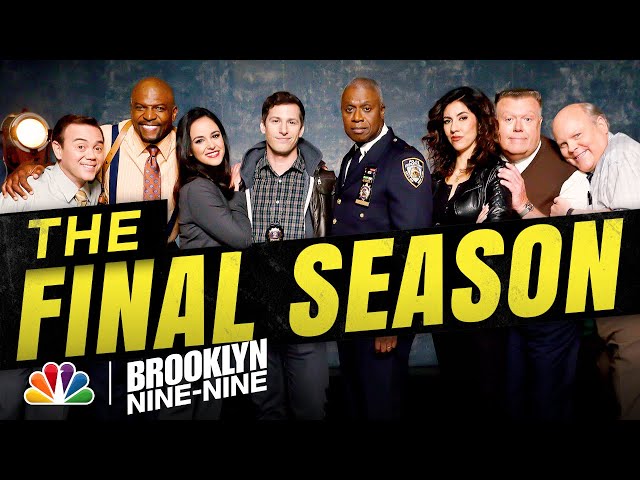 An official trailer was released yesterday showing hat it will genuinely be the final chapter for the show. The trailer also features some snippets from behind-the-scenes and clips of interviews with the cast.
We've previously known that the season had been re-written with consideration for addressing the Black Lives Matter movement in 2020. In an interview with Variety Andre Braughter (who plays Captain Holt) mentioned that the show is going to feature a story about police brutality.
In the trailer a "mic drop" moment is also mentioned, which suggests the show has consciously thought about how it wants to end, and what it wants to say about these themes.
NBC took over the show from season six, and they will see the show out. For the synopsis of season eight, they have written "Jake and the squad must try to balance their personal lives and their professional lives over the course of a very difficult year."
In the trailer NBC have revealed that two episodes will premiere on August 12 2021, in the US. IMDb says the show will run until 2022, and lists ten episodes. There is a high possibility that information will change, though.
Dates for the UK have yet to be announced, however season seven is currently on Netflix – there's 13 episodes to get through. Given the re-writes and ambitions to end with a bang, the show looks to be well worth the wait. Bingpot.
Looking for something to stream now? Try these 25 feel-good movies on Netflix
Or, how about something you've probably never seen before?