In a previous era, Riga was a tourist destination on the up. The Latvian capital was a common stop for northern European cruises, and also a big draw for young people after a cheap night out. But even though the pandemic may have faded, the Old Town is still deserted. Dive bars and souvenir shops are empty, and new openings are struggling for custom. As you may have guessed, the Russian invasion of Ukraine is to blame.
We were there last week to take the pulse of the city on Victory Day, which marks the Soviet Union's victory over Nazi Germany – and the start of its occupation of Latvia. This year, celebrations had been banned. Instead, the Latvian government designated it a day of remembrance for victims of the Ukraine war. Antonijas Street, home to the Russian Embassy, was lined with flags, candles and banners, along with five or six police cars. Slabs of blue and yellow lit up the Freedom Monument and Riga Castle. A huge 'Glory to Ukraine' concert was held at the National Opera.
But the city still felt more than slightly on edge. Latvia, after all, is a country with strong Russian links. Nearly one in four inhabitants of Latvia is Russian, rising to 38 percent of those living in Riga (compared with 44 percent who identify as Latvian). Some of the greatest names in Latvian culture, from ballet dancer Mikhail Baryshnikov to sculptor Vera Moukhina, were ethnic Russians. And while the majority of Russian locals no doubt disapprove of the invasion of Ukraine, many still tune into Kremlin-run TV and radio stations, and are standing behind Putin. Some people have even been leaving flowers at a Soviet-era monument in Riga's Victory Park in honour of the Russian dead.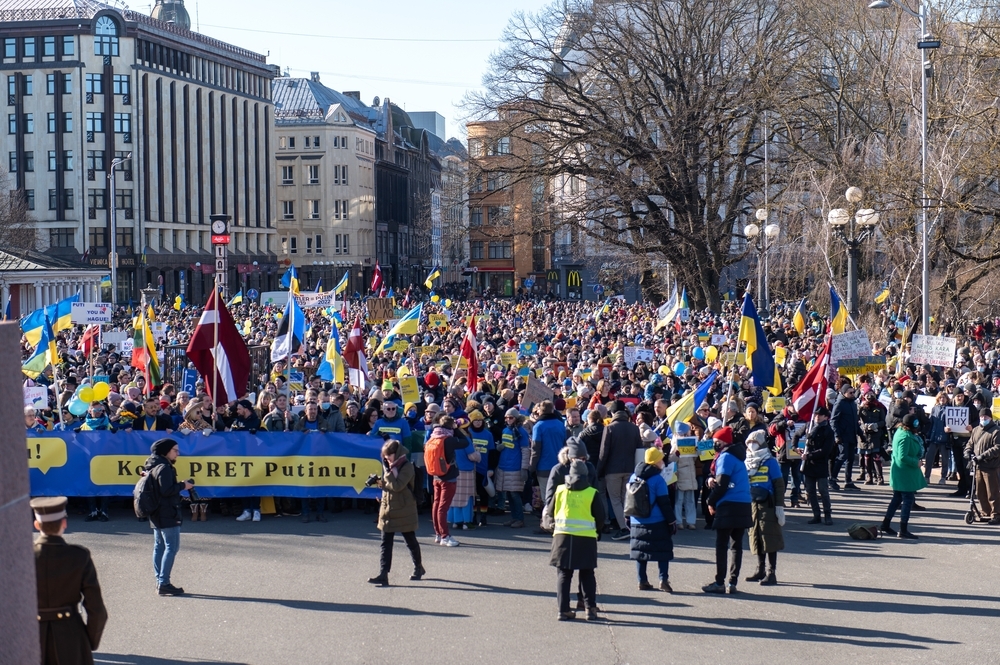 So not only is relative proximity to the war putting tourists off, Latvia's history (and demographics) can't help either. Part of Putin's reasoning behind occupying Ukraine's Donbas region is that it has a significant Russian minority, so many have started asking questions about which countries could be next. Latvia's membership of Nato will act as a crucial deterrent, but many tourists are simply deciding to avoid eastern Europe – and especially its 'most Russian' parts – altogether.
In 2021, Latvia was visited by 1.9 million foreign travellers, a decrease of 39 percent compared with 2020, and now those numbers look set to fall even further. The situation is also complicated by the fact that the country is a popular destination among Russians, many of whom have properties in the seaside resort town of Jūrmala (but now find themselves unable to travel). As Ilze Dembovska, of the Latvian Investment and Development Agency, points out, 'the prime time to travel to Latvia usually is summertime so I would say tourism and hospitality industry will suffer this year once again'. According to the Latvian Hotel and Restaurant Association, up to 60 percent of all hotel bookings have already been cancelled.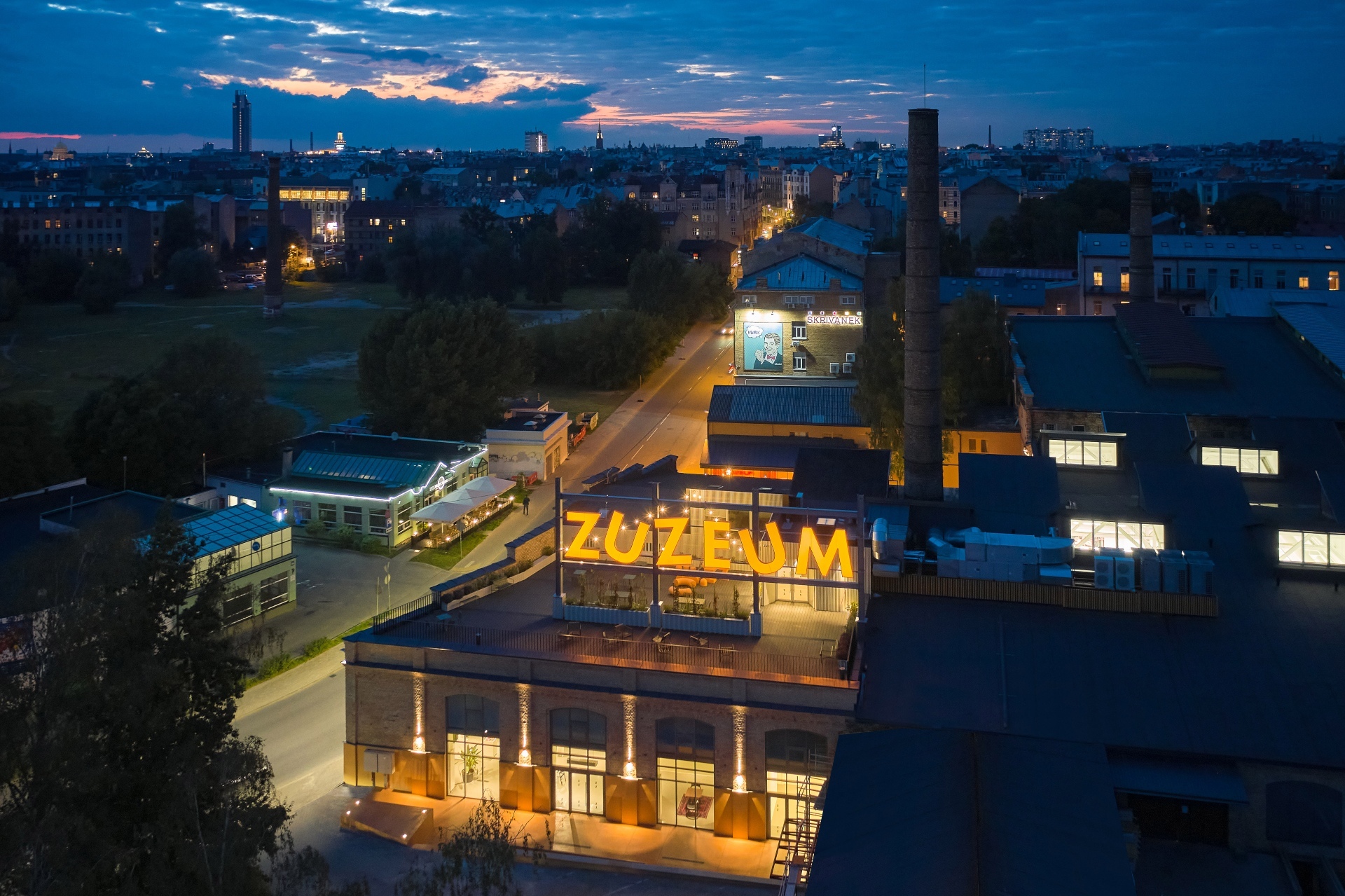 It's been a tough couple of years for the likes of Zuzeum, a new private arts centre that opened near Riga Central Station in September 2020. 'Zuzeum has never operated in so-called normal times,' says Ieva Zībārte, the museum's head of exhibitions. 'Underfunded cultural institutions both, public and private, are always working with limited resources, we know how to adapt, but the stress and changes of the past two years will leave a mark. Zuzeum had to change even before it was given time to grow and learn, and make mistakes as an institution. We are now operating as a rapid-response art institution.'
For now, Riga and Latvia as a whole are putting principles first and the economy second; the country has pledged more than 0.7 percent of its GDP to help Ukraine, the second highest in the world. And like in Lithuania (another high contributor, in GDP terms), art is also acting as a powerful tool of protest. Right opposite the Russian Embassy, the Pauls Stradinš Medical History Museum has brazenly draped a 'death's head' Putin poster outside. In front of the opera house, an artist has recreated – in the Cyrillic alphabet – the poignant 'CHILDREN' message that was daubed on a theatre in Mariupol before it was shelled. Prime minister Krišjānis Kariņš has even pledged to dismantle the monument in Victory Park where Russians are leaving flowers for their dead.
When it comes to tourism and hospitality, businesses are counting on custom from neighbouring countries to tide them over for the next few months. During the pandemic, a 'Baltic bubble' allowed citizens of Latvia, Lithuania and Estonia to travel freely between the three countries, and now it could be revived as a marketing tool to support each other's tourism industries. Back in 1989, two years before the countries gained independence, two million people joined hands across the Baltics in protest against Soviet rule. It's reassuring to see that sense of solidarity still at work today.
Looking to do your bit? Here are 23 ways you can help the people of Ukraine right now.
Plus: here's how another Baltic nation is sticking two fingers up to Vladimir Putin.