In a recent interview with IGN, Guardians of the Galaxy star Karen Gillan described her bonkers-looking new Netflix action comedy Gunpowder Milkshake as existing in a "fairly similar world to John Wick," but "maybe like Kill Bill more so than John Wick."
From the looks of the film's new trailers, there's a lot more going on than that.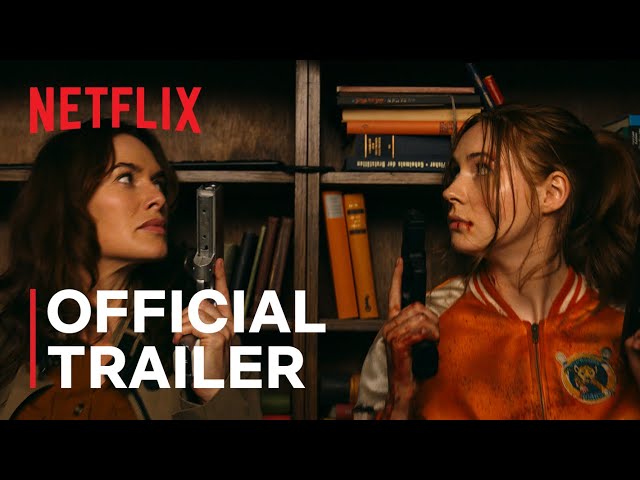 Gunpowder Milkshake follows Gillan's MMA-savvy super assassin — apparently in possession of an "infinite ammo" cheat code — as she guards an innocent 8-year-old girl from an army of gun-toting assassins hell-bent on killing them both. Along the way, she enlists the help of her legendary killer-for-hire mom (Lena Headey) and a mysterious assassin guild that's operating in broad daylight inside a baroque public library.
The John Wick vibes are thick here, particularly given the secret society of super assassins that include Michelle Yeoh, Carla Gugino and Angela Bassett firing large-caliber weapons at an army of foes that seems to include 99% of society. And shots of the martial-arts-intensive action scenes absolutely have Kill Bill Vol: 1 DNA with their wire-fu and grindhouse aesthetics.
But there's so much more at play in Big Bad Wolves director Navot Papushado's US debut. The cartoonish double-fisted gunplay evokes the Clive Owen flop Shoot 'Em Up even before a snarling Paul Giamatti shows up. Gillan has a stylish jacket that recalls Ryan Gosling's iconic scorpion-emblazoned outerwear in Drive, the slow-motion rampages seem cut straight from the Zack Snyder playbook and Robert Rodriguez definitely deserves a shout out in the "special thanks" section of the credits. Video games as wildly varying as Max Payne and Lollipop Chainsaw are evoked (intentionally or not) with each shattered bone and splattered torso.
As its name implies, it seems like an explosive blend of numerous influences, and while it's sure to be a lot of style over substance, the substance itself looks darkly comic and slickly choreographed.
Gunpowder Milkshake releases on Netflix July 14.