Just as mental health awareness week comes to a close, the superstar duo of Prince Harry and Oprah Winfrey have launched the official trailer for their new documentary series The Me You Can't See. Meghan Markle is an executive producer.
IMDb reports that there will be five episodes, and it is confirmed the entire series will be released at once this Friday (May 21) exclusive to Apple TV. Their subscription is £4.99 a month.
The series looks to broadly explore what we know about mental health and emotional well-being globally, profiling and telling the stories of people from all walks of life from all corners (it's round though) of the globe.
Oprah tweeted about the series yesterday, stating how everyone has a story to come when it comes to struggling with their mental health.
Familiar faces that look to feature in the series include Lady Gaga, who is seen meditating and also tearing up while interviewed in the trailer, and Glenn Close. There's also some footage of NBA basketball player DeMar DeRozan.
As well as creating the series, Prince Harry and Oprah are present both in front of the camera discussing their own experiences and perspectives around mental health and emotional well-being issues.
The docuseries follows shortly on from Oprah interviewing Harry and Meghan about their decision to step down from the royal family. If you some how missed this, you can see a portion of the hours-long interview 'Oprah with Meghan and Harry' here.
Since the departure from royal duties, Prince Harry has been making steps into the entertainment industry as the production company he co-founded with Meghan signed a multi-year deal with Netflix. They commented that the company would aim to produce "content that informs but also gives hope".
While this series is not with Netflix, it does look to carry the same ethos and principles.
You can watch the trailer here.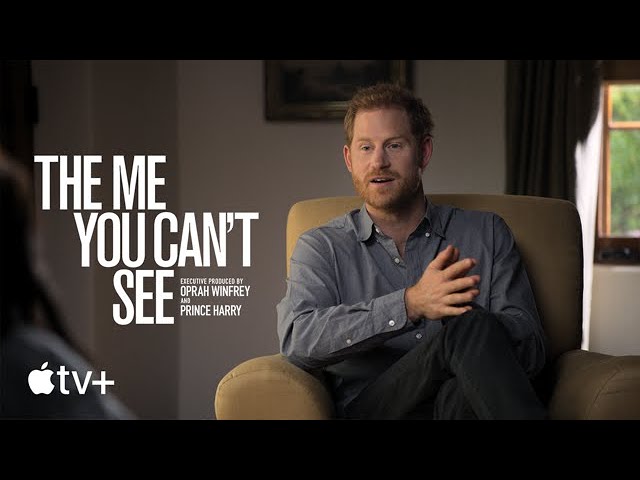 Looking for more good-natured documentaries? This streaming services has loads and is completely free
Did you know that even Harry and Meghan's wax versions have moved to Hollywood?