It was always going to be a slightly weird Venice Film Festival this year, what with the ongoing SAG strikes keeping Hollywood's A-list out of town. But the fest – the unofficial starting gun on awards season – found new ways to get its kicks (even if 'pigeon walking down the red carpet' was still an unexpected memeable moment). While we were all losing our minds over Speckled Francesco, the most glamorous bird in cinema, the festival kicked into gear proper. What followed provided more than enough noteworthy movies, performances, protests, trends, vibes (good and bad), and high-profile appearances to make up for the lack of movie stars. Here are the headline stories that movie fans, awards prognosticators and cinephiles need to know about from this year's Lido.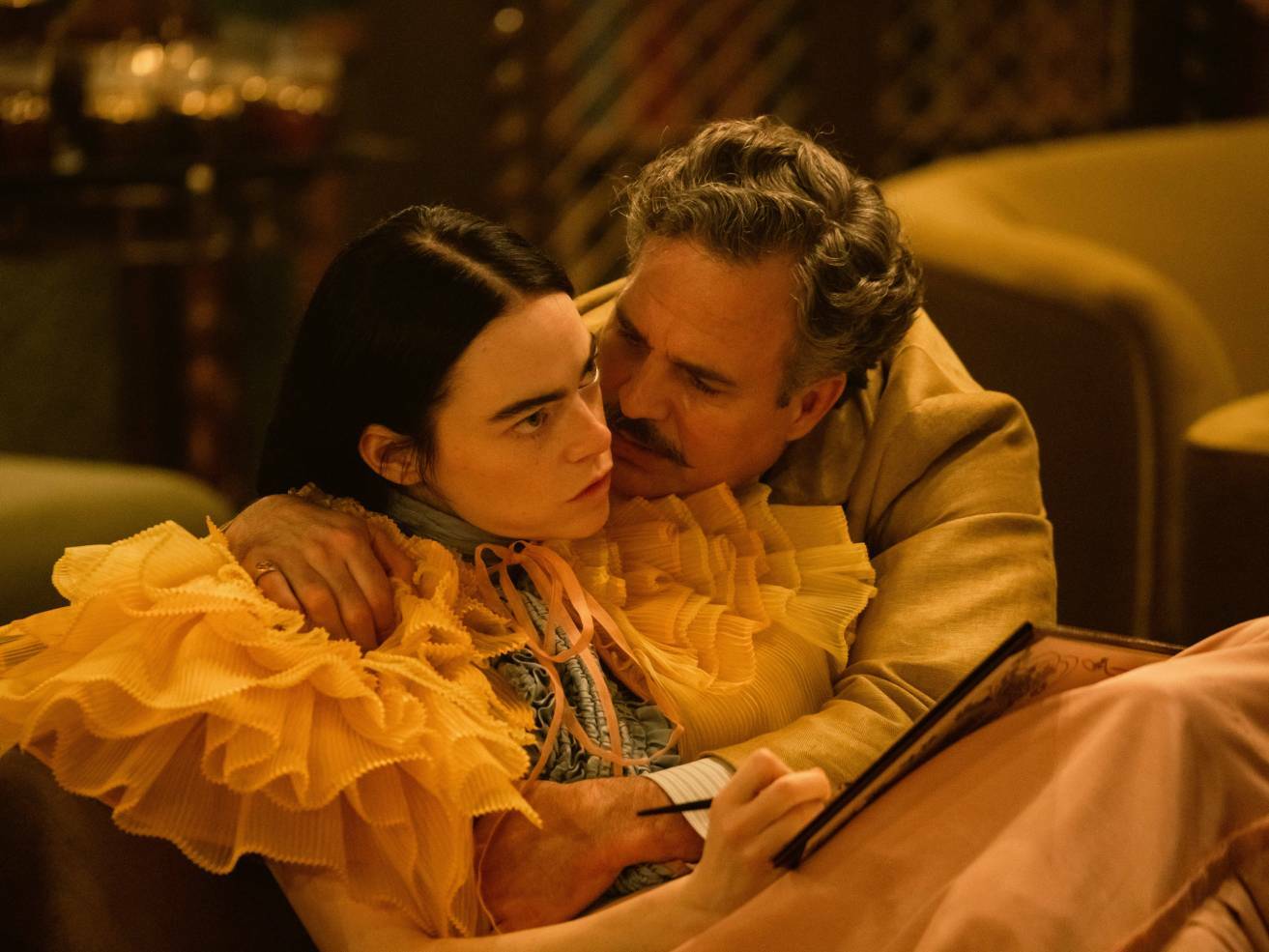 Sex was back
Is cinema sexy enough? Too sexy? As the discourse around current nookie levels in movies rumbled on in the world at large, Poor Things just got its kit off and had at it. Emma Stone plays a previous deceased woman reanimated with the help of a new brain and embarking on an epic bonk-athon with Mark Ruffalo's lothario. An energising slice of queer NYC, Olmo Schnabel's '70s-inspired Pet Shop Days was next along the sliding scale of sexual discovery. At the other end of the raunch spectrum sat Sofia Coppola's Priscilla, which painted Priscilla Presley's marriage to Elvis as a chaste union that frustrated her and played into his weird Jesus complex.
Red-carpet celebs were a different breed
Due to the Hollywood strikes, movie stars were absent this year – apart from Adam Driver, who presumably had a letter from his mum. So we all said 'buongiorno' to this guy, the strutting star of the fest's opening night, instead. The feathered critter became an instant internet sensation when it was snapped sharing a red carpet with the cast and crew of dismal festival opener, Comandante. The backlash came quickly too. Was the bird, in fact, a scab for breaking the SAG strike? Seemed a touch unfair, unless this was secretly the star of A Pigeon Sat on a Branch Reflecting on Existence.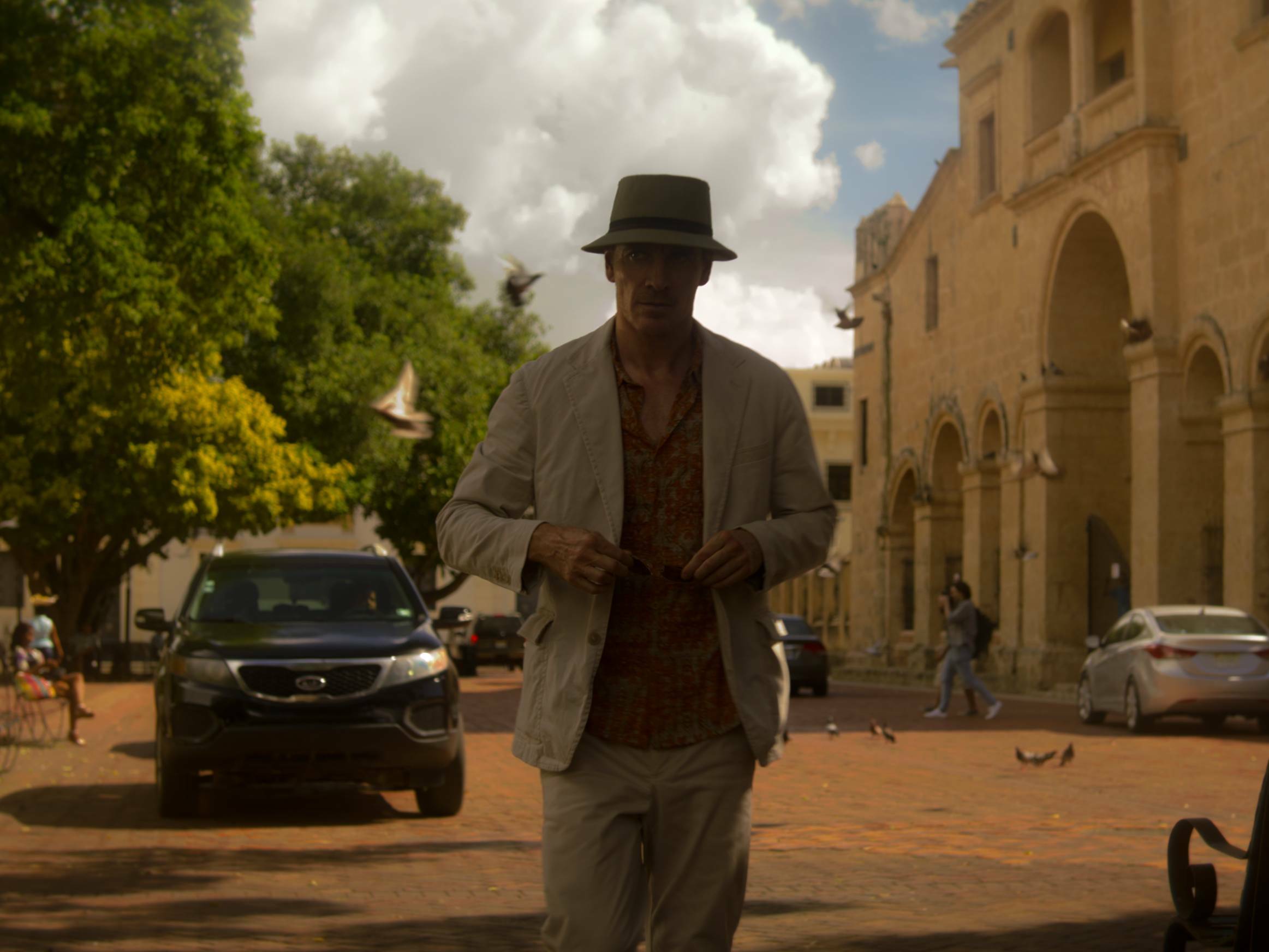 Assassins got cool
With its proliferation of assassin movies, it was whacking day almost every day at Venice this year. Just don't try drawing a thread between David Fincher's stylish The Killer, Richard Linklater's fun and frisky comedy Hit Man, and Harmony Korine's uncompromisingly experimental Aggro Dr1ft. Beyond following trained killers (and one pretend killer), there wasn't a common theme, except that hitmen are cool, talk to themselves a lot and enjoy The Smiths.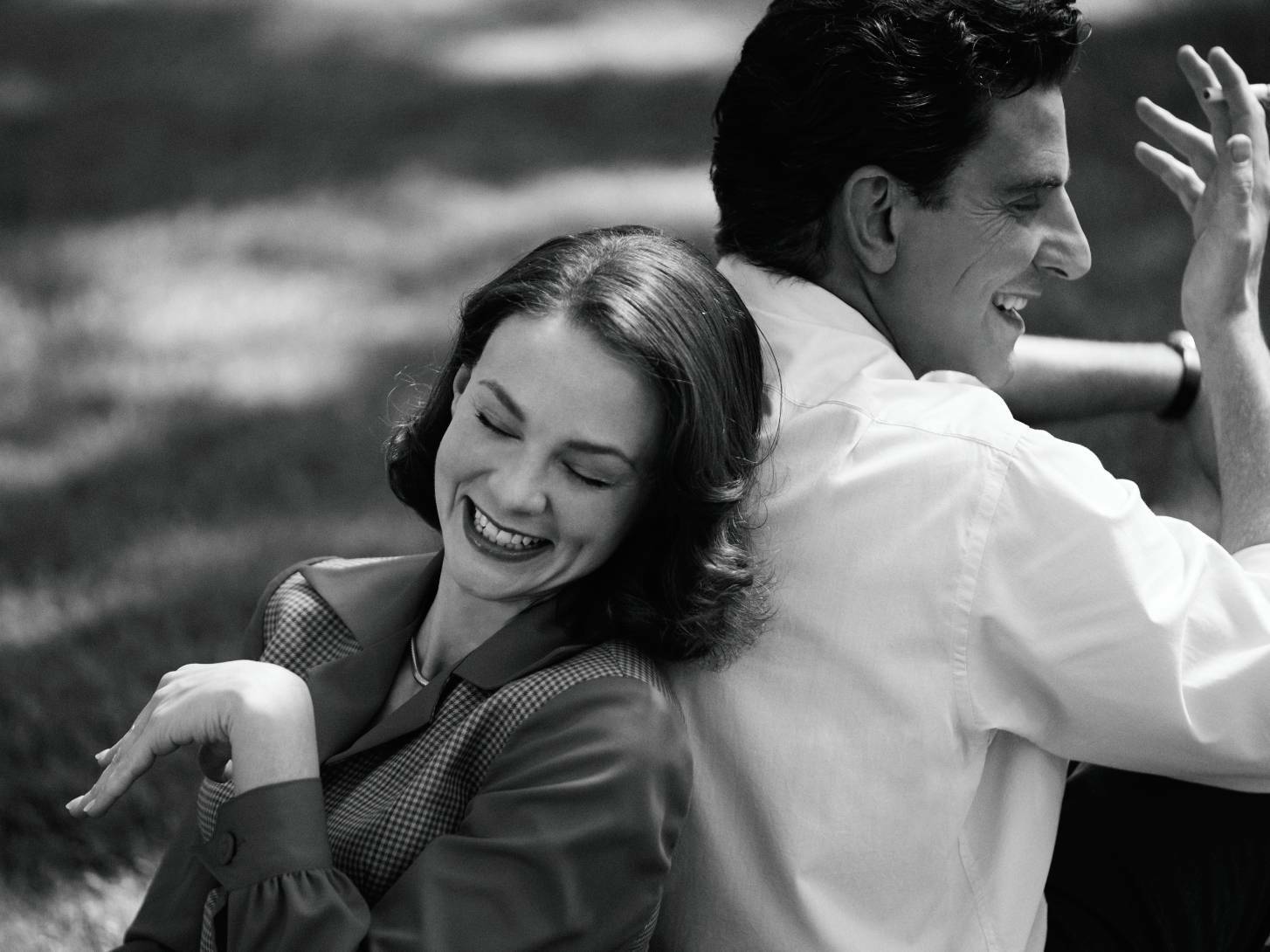 Oscar frontrunners started taking shape
Venice hasn't spawned too many Oscar winners over the past few years, Dune and The Whale aside, but don't be surprised to see Maestro's Bradley Cooper and Carey Mulligan, Poor Things star Emma Stone and Origin's Aunjanue Ellis vying for the big acting categories come March next year. Look out for Yorgos Lanthimos (Poor Things) and Ava DuVernay (Origin) in the directing category, too.
Scottish accents were in vogue
Yorgos Lanthimos's fabulous Frankenstein comedy Poor Things had Willem Dafoe employing a gentle lowland Scots burr as a scientist on a madcap odyssey through the human anatomy. But Texan actor Caleb Landry Jones won our unofficial prize for Caledonian voice work of the festival when he elected to use a Scottish accent throughout the press conference for Luc Besson's Dogman. He said he was staying in character for his new movie, in which he'll presumably be playing Scrooge McDuck.
'Uncancellations' were everywhere
When it came to problematic filmmakers, the Biennale clearly didn't get the memo this year. As reductive as it is to plonk Luc Besson, Roman Polanski and Woody Allen into one big bucket, they're all filmmakers other festivals might have opted to avoid. As it was, Besson and Allen were greeted like conquering heroes, despite films of radically differing quality: Allen's Parisian adultery thriller, Coup de Chance, got warm reviews; Besson's psychic dog thriller Dogman elicited howls. Polanski didn't show up with The Palace – possibly because of Italy's extradition treaty with the US; possibly because the movie was terrible. Not everyone was rolling out the red carpet though, with protestors chanting 'no rape culture' at the Coup de Chance premiere.
Standing ovations got longer
Venice rarely matches the rapturous, will-this-ever-end? extravagance of Cannes's standing ovations, where just having been in focus guarantees a film at least three minutes' of palm-pounding. But it had a good go at it this year, with the measly four and five minutes bestowed on Wes Anderson and Woody Allen respectively outstripped by Ava DuVernay's nine-minute ovation for Origin. The collective love was partly a reflection of her movie – much-praised by critics – and partly, perhaps, to recognise a long-overdue moment: DuVernay is the first Black American female filmmaker to compete for the Golden Lion in the fest's 80-year history. She wasn't only the first at the fest: Hong Kong legend Tony Leung (Infernal Affairs) became the first Chinese actor to win a Golden Lion Career Award.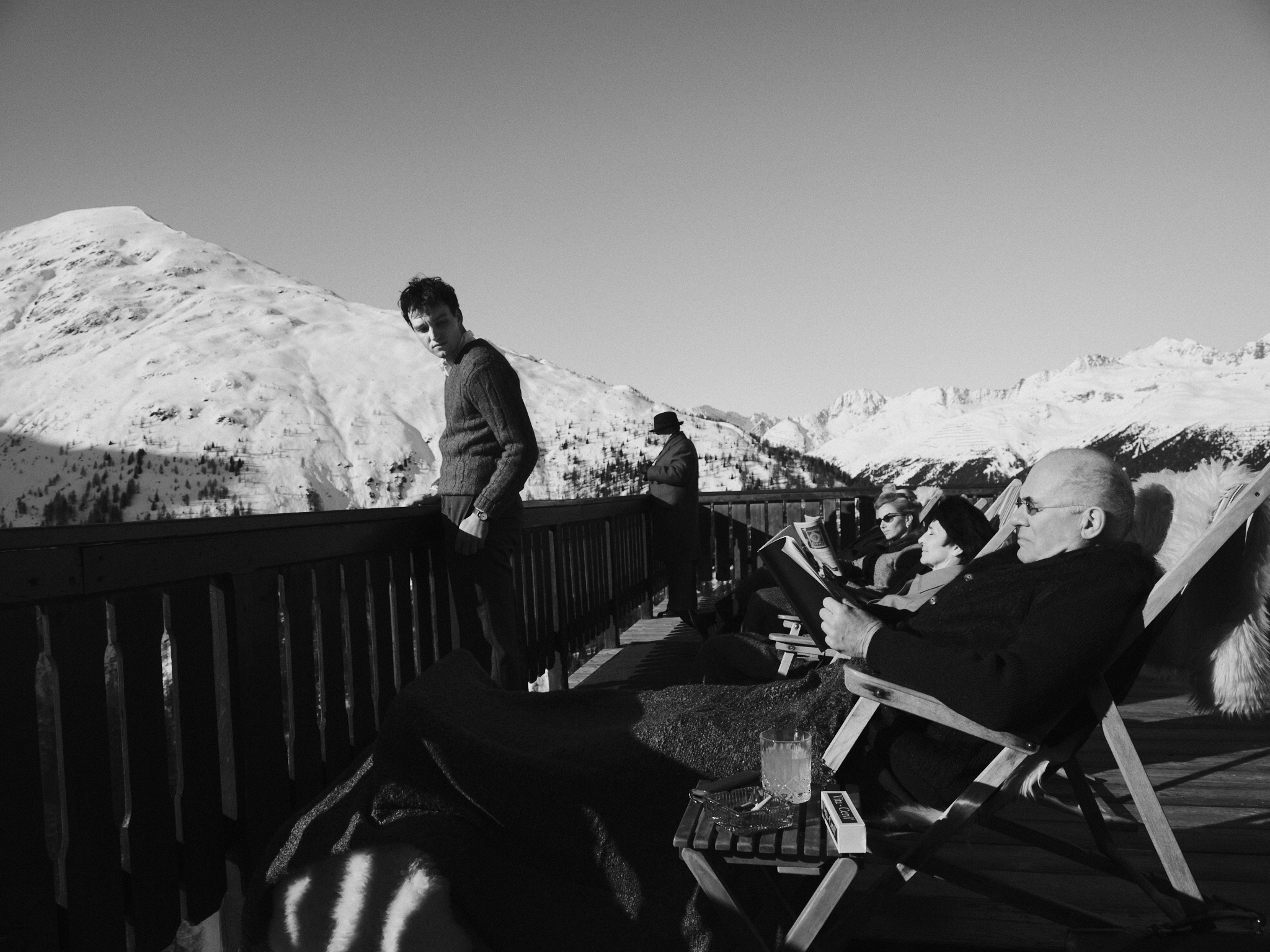 Black and white is so hot right now
If you weren't using crisp monochrome this year, what were you even doing? From Leonard Bernstein biopic Maestro and Hitchcockian sci-fi The Theory of Everything, to Agnieszka Holland's refugee epic Green Border, Jack 'grandson of John' Huston's boxing drama Day of the Fight and Pablo Larrain's political horror El Conde, black-and-white cinematography was making everything look extra classy this year.
This year's London Film Festival line-up has been unveiled.

The 100 greatest films of all time.