Warning: major spoilers below
Thor: Love and Thunder is now showing in cinemas across the world and as is now tradition for any Marvel movie, it comes with post-credits scenes that set up the future of the Marvel Cinematic Universe.
This time there are two scenes to wait for, one quite soon after the film concludes and another at the very end of the credits roll.
While some Marvel movies have post-credits scenes that are nothing more than a quick gag that isn't worth staying for, this time both scenes are essential viewing for any MCU fan.
With the release of Thor: Love and Thunder, the Asgardian becomes the first Marvel hero to have four movies – but is a fifth film on the cards?
After all the credits have rolled and we've seen both post-credits scenes, the final frame shows 'Thor will return', but there's not yet any official word on if this will be in Thor 5, or another Avengers outing, although these scenes do hint at unfinished business for the God of Thunder that would be more relevant to a standalone adventure.
Marvel boss Kevin Feige is expected to give an update on the future of the MCU at this month's San Diego Comic-Con, but until then we can only speculate.
This is your final spoiler warning! If you haven't seen Thor: Love and Thunder yet, look away and come back here once you've caught up on the Asgardian action.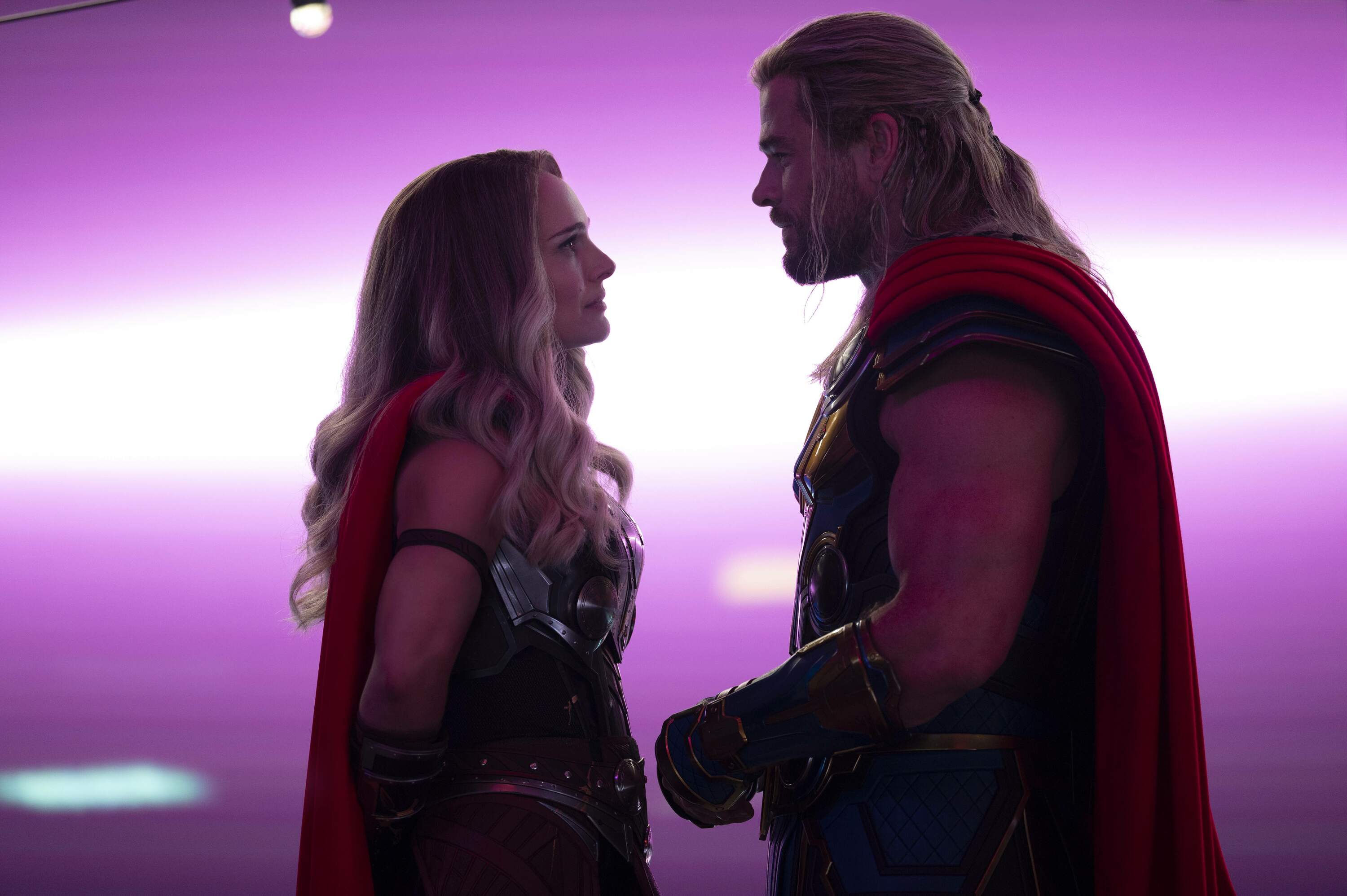 The introduction of Hercules
Following his humiliating defeat at the hands of Thor and his crew, Zeus (Russell Crowe) is seen being comforted by his harem of wives, while ranting to someone off-screen about humanity's shift from worshipping gods to idolising superheroes.
'They just want to see one of their so-called superheroes. When did we become the joke? No, no. They will fear us again when Thor Odinson falls from the sky,' Zeus muses.
The camera then pans to the right and reveals that Zeus is speaking to his son, Hercules, who he instructs to kill Thor.
And it's… Brett Goldstein. The Ted Lasso writer and actor is taking on the role of Hercules in the MCU, but this vengeful version of the Greek God is a far cry from the all-singing animated version of Disney's 1997 movie.
In the comics, Hercules is often a sort of friendly foe to Thor and his powers are very similar to those held by the God of Thunder: superhuman strength, speed, stamina and reflexes, which make him the strongest of all the Olympians.
In various comic-book runs, Hercules has been affiliated with several superhero teams, serving as a member of the Avengers, Champions, Defenders, and the God Squad.
Recent runs have seen him team-up with the Fantastic Four to battle Kang the Conqueror, and he's also been involved with the Guardians of the Galaxy.
This opens the door for Goldstein to reprise his role as Hercules as soon as next year, with both Guardians of the Galaxy 3 and Fantastic Four expected to be released in 2023.
Jane Foster goes to Valhalla
In the second post-credits scene, we see Jane Foster arrive in Valhalla, the place where Asgard's warriors who have been killed in battle are resurrected to live in eternal paradise.
Jane is greeted by Heimdall (Idris Elba), who was slain by Thanos in the opening scenes of Avengers: Infinity War.
This is the first time in the Marvel Cinematic Universe that Valhalla has been shown, with it previously only referenced in conversations.
In the comic-book storylines, Jane arrives at Valhalla to be brought back to life by the powers of Thor and Odin. She later takes up the mantle of Valkyrie and continues to fight alongside Thor and the Avengers.
Jane's arrival at Valhalla could be the last we see of her, but it could also mean the return of other fallen Asgardians like Thor's parents Odin and Frigga, and the Warriors Three.
Read Time Out's review of Thor: Love and Thunder.
Chris Hemsworth says showing his naked butt in Thor: Love and Thunder was a 'dream' come true.