At last, the aviation industry is facing up to the facts: flying is incredibly bad for the environment, and increasingly even the most carefree of globetrotters are taking a moral stand against taking to the skies.
Now, in the latest sign airlines and plane manufacturers are finally waking up to the problem, industry giant Airbus has just revealed designs for what it claims could be the first commercial zero-emission aircraft. According to the firm, the three hydrogen-powered planes could be in the air as early as 2035.
All three ZEROe planes would be fuelled by gas-turbine engines that burn liquid hydrogen – considered a clean energy source, because the only emission it produces is water vapour.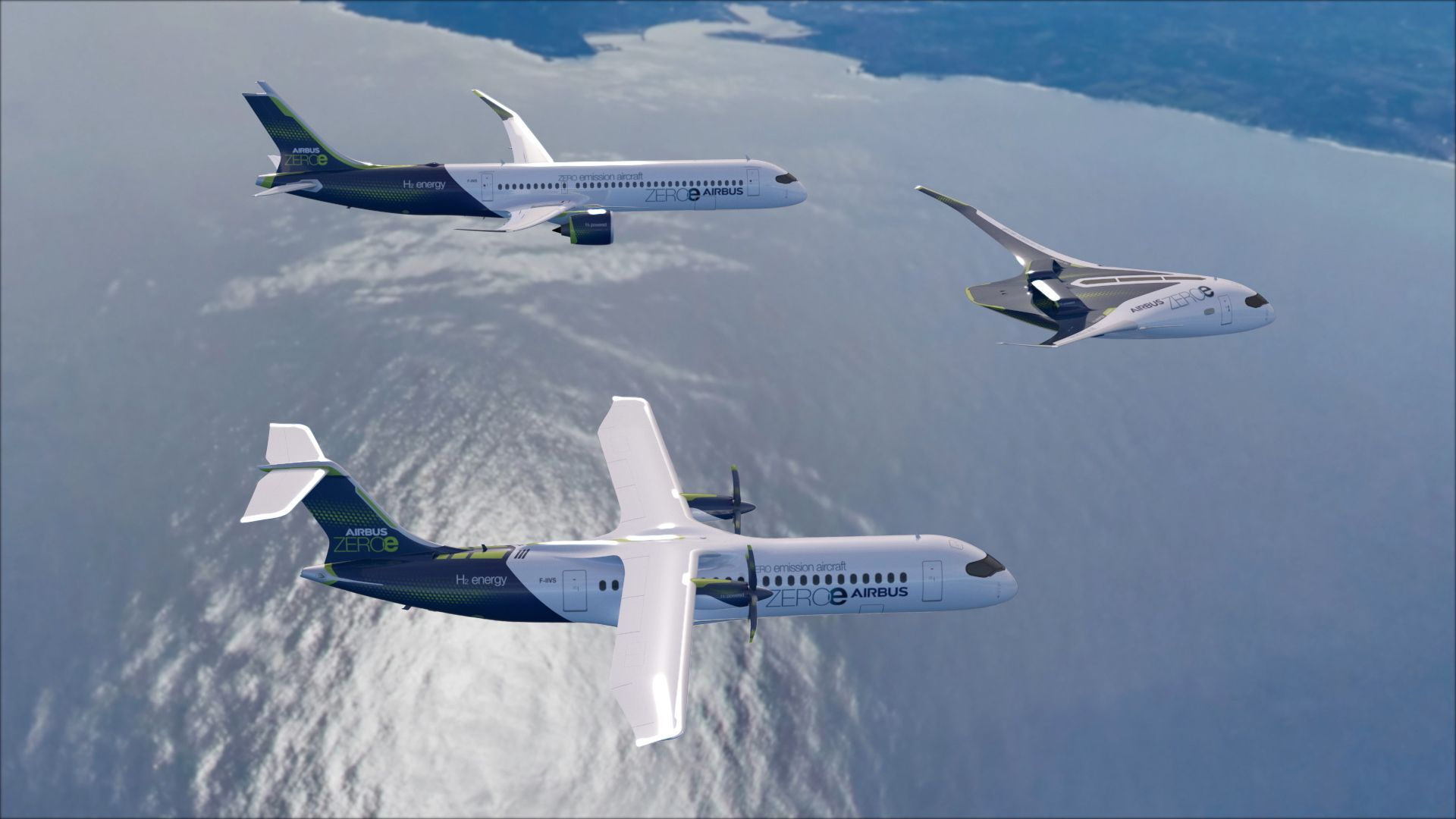 Photograph: Airbus
For the planes to be considered truly emission-free, however, the hydrogen will also have be produced using renewable or low-carbon sources, such as solar and wind energy, rather than by burning fossil fuels like methane (as is most common right now).
Airbus said its largest 'turbofan' aircraft could carry up to 200 passengers more than 2,000 miles, while the smaller 'turboprop' could fly 100 over 1,000 miles. The most eye-catching model – the 'blended-wing' aircraft – would also carry up to 200 passengers.
The firm conceded that for this new type of aircraft to truly take off, airlines and airports would have to start investing in hydrogen-power technology sooner rather than later. In any case, it seems the future of the aviation industry may well be riding on it.
More futuristic things on the horizon:
Could these tiny one-person offices be the future of the workplace?
This eco-friendly observation tower could be coming to your city
A new reality show vows to send a contestant to space for 10 days