"American Gagsters" at BAM
Brooklyn's BAM Cinématek brings several decades of Hollywood funny in this film series on American screen comedy.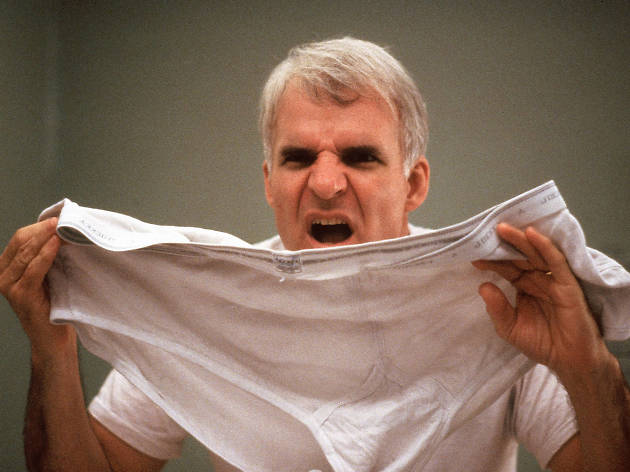 1/4
Planes, Trains & Automobiles (1987)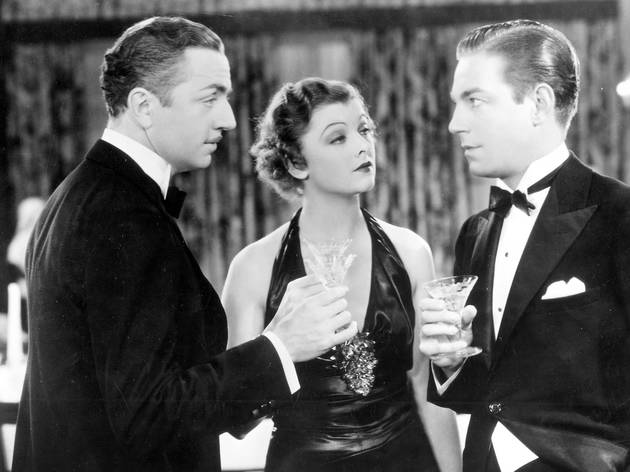 2/4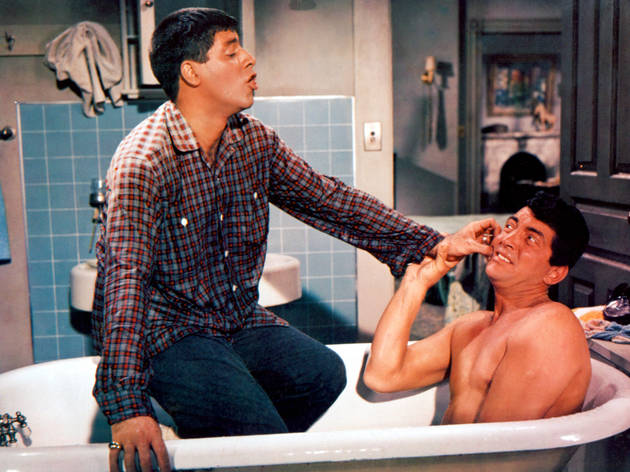 3/4
Artists and Models (1955)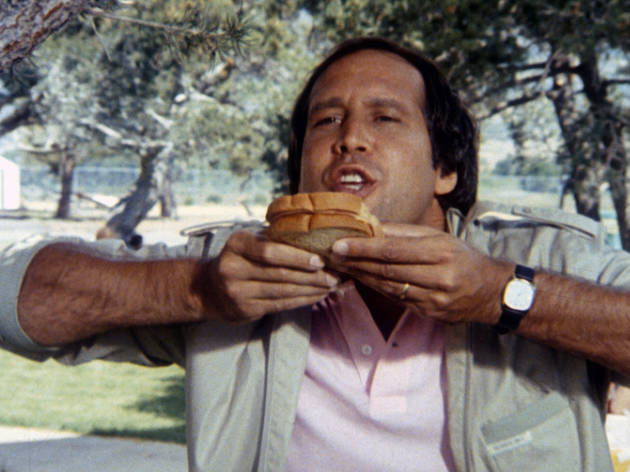 4/4
National Lampoon's Vacation (1983)
From screwball to slapstick, '30s witty to '80s wild and crazy, Hollywood has doled out many different flavors of screen comedy, and BAM's "American Gagsters" offers tastes of almost all of them. An everything-including-the-kitchen-sink sampler platter, this 50-film program kicks off on Wednesday 8 and whips through six decades of celluloid funny business in six weeks. TONY finds a few points of entry for the overwhelming yukathon.
Schlemiel, schlemazel…
If American screen comedy excels at one thing, it's turning morons, mama's boys and the meek into unlikely comic heroes. Idol to the world's many antic nudniks, Jerry Lewis perfected the manic manchild in '50s comedies like Artists and Models and Hollywood or Bust (both Aug 30). Jack Lemmon could make rubber-faced, workaday schlubs seem both pathetic and sympathetic, which led to Unhappy Jack's memorable turns in films like The Apartment (Aug 26). Though Peter Sellers was British and his iconically clumsy Inspector Clouseau was French, it was MGM that put out A Shot in the Dark and The Return of the Pink Panther (both Sept 1)—so we're happy to claim him. No one did the '70s nebbish like Woody Allen, who evolved from hopeless beta male (Love and Death, Sept 9) to romantic-lead beta male (Annie Hall, Sept 8). And Saturday Night Live supplied both schlemazels (Chevy Chase in National Lampoon's Vacation, Sept 16) and schlemiels like Bill Murray's dim Carl the groundskeeper from Caddyshack (Sept 16). So we got that going for us…which is nice.—DF
Ahead of the curve
It's time to get beyond Marilyn Monroe and Judy Holliday: One of the subtler pleasures of "American Gagsters" is its incidental collection of ace female comedians skewering the notion of the bombshell. The great wave of talent begins in the 1970s with Madeline Kahn and Teri Garr, energizing Mel Brooks's Blazing Saddles and Young Frankenstein (both Sept 3) to a comely, neurotic pitch. Frizzy Bernadette Peters sings a lovely ukulele ballad with Steve Martin in The Jerk (Sept 5) and also does some tweaked disco dancing; the wild and crazy guy never had a partner quite so synchronized. Kathleen Turner, the secret savior of '80s comedy, plays a villainous gold digger in The Man with Two Brains (Sept 7), while her equally statuesque peer, Sigourney Weaver, deserved more roles as ferociously funny as her "gatekeeper" in Ghostbusters (Sept 15). These were performers in need of their own Ernst Lubitsch, a director who might have nurtured them into legends on a par with Carole Lombard. As it happened, Hollywood relegated the women to bright sparks on the periphery, but you'll be thinking about Bernadette's trumpet solo for a long time.—JR
Two for the road
Few things help a film double up on the comedic pleasures like comic duos: What would amateur sleuth Nick Charles be without his Nora in The Thin Man (Wed 8), and their uncanny ability to finish each other's sentences? Or screwball-era Cary Grant without many of his quip-ready dames, from Irene Dunne (The Awful Truth, Aug 12) to Katharine Hepburn (Bringing Up Baby, Aug 18)? Kate herself memorably faced off with regular screen partner Spencer Tracy in the courtroom comedy Adam's Rib (Aug 22) and the sportswriter satire Pat and Mike (Aug 22). But tag-team comedy isn't always opposite-gender-specific: Just look at Abbott and Costello, who made a career out of getting on each other's nerves in films like Buck Privates (Aug 16), or Steve Martin and John Candy as mismatched holiday travelers in Planes, Trains & Automobiles (Sept 10). Hilariously antagonistic rapport doesn't necessarily require one man and one woman; you just need the perfect foil.—KU
Follow David Fear @davidlfear, Joshua Rothkopf @joshrothkopf and Keith Uhlich @keithuhlich on Twitter.