Berlin Film Festival 2013: The Nun, Camille Claudel 1915 and more
French-language films bring a vive-le-différence sensibility to Berlin.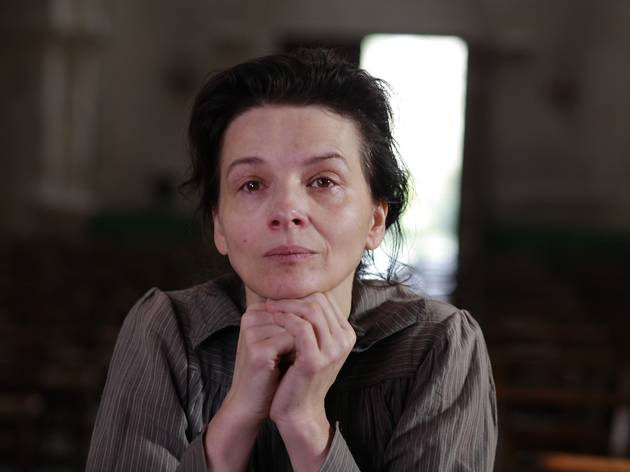 The French have their own special brand of miserablism – even when they're aggrieved, they look impeccable. This week's exemplar is The Nun, Guillaume Nicloux's lush adaptation of Denis Diderot's 18th century novel about a young woman's struggle against enforced convent life. Starring Pauline Etienne as the persecuted teen, the film is never less than sumptuous in costume and set design, bringing to life the austerity and cruelty of religious service in an unusually crisp and—God forbid—even fashionable way. Despite the controversial nature of the material (Jacques Rivette's 1966 version was initially banned by the French government), Nicloux manages to create a surprisingly antiseptic drama, one that feels largely bloodless despite all the relentless suffering. A late-inning appearance by the always invigorating Isabelle Huppert as a randy lesbian Mother Superior is worth its weight in chuckles, but marks an awkward shift in tone that merely highlights the film's passionless approach.
Equally despairing was Bruno Dumont's Camille Claudel 1915, a grim week-in-the-life biopic of the tortured artist's confinement in a lunatic asylum, with a hypnotic Juliette Binoche giving a master class in violent sobbing. The drama—which vacillates between psychological horror and spiritual tragedy—makes for a brutal companion piece to the far more mainstream 1988 star vehicle, which featured a sensual Isabelle Adjani as the beguiling sculptor most famous for being Rodin's put-upon lover. Dumont has always subsided on a steady diet of human angst, which has yielded uneven returns over a spotty career of astringent cinema. Camille Claudel 1915 is one of his stronger works, mainly due to Binoche's galvanic integrity. She joins Gloria's Paulina Garcia as a strong contender for this year's Best Actress award (read our take on her performance here), delivering an almost wordless performance that is arguably one of her most physically demanding (she reportedly has only four pages of dialogue in the entire 95-minute film).
Among all this bleak Gallic fare is also the latest from French Canadian Denis Côté, who brought his own sense of Quebecois ennui with the grungy Sapphic anti-romanceVic + Flo Saw a Bear. A willfully eccentric crime film with a pair of female ex-con lovers laying low in the woods, Vic + Flo boasts a nasty central lead from Pierrette Robitaille; speaking French with a thick, nasal-accented Canuck quack and looking like a shriveled apple, she outright dares the audience not to be sympathetic to all the petty viciousness.

But let's not be completely dour. Nicholas Philibert's delightful documentary La Maison da la Radio delivers an aural-packed day in the life of beloved national broadcaster Radio France. Imagine NPR, but with vigorous government support, and you'll get a sense of the enormity of the operation, which seems to have its tentacles in every aspect of French life, from news to literature, sports, drama, music (both high and low), game shows, and the avant garde. Philibert thoroughly dissects the institution without any commentary or context, letting workaday moments with the myriad voice laborers literally speak for themselves. Things might be bad in France, but they definitely sound good.
Check out the rest of our Berlin Film Festival 2013 coverage