The 50 films we can't wait to see in 2015
A new Bond, a new Star Wars, a new Terminator, plus movies from Scorsese, Spielberg and the Coen brothers: 2015 is shaping up to be a humdinger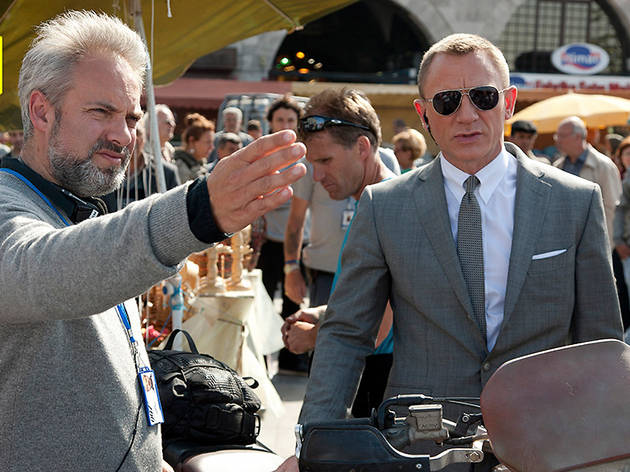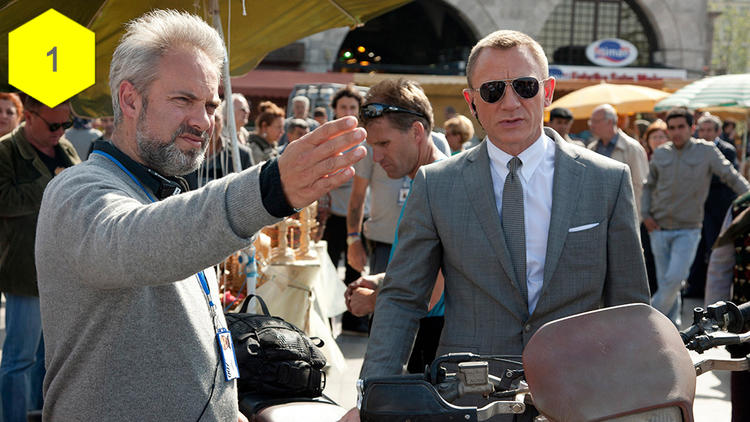 1/50
Bond 24 What is it?James Bond is back! For the twenty-fourth time (not counting the unofficial ones)! This as-yet-untitled adventure picks up where Skyfall left off, with M still dead and Bond still wrestling with encroaching middle age and rampaging anger-management issues. Expect angst and action in roughly equal measure. Who's involved?The Skyfall team reunite, including director Sam Mendes, screenwriter John Logan and star Daniel Craig. We expect to see Ben Whishaw back as Q and Ralph Fiennes as slippery MI6 operative Gareth Mallory, who, for better or worse, has now stepped into M's sensible heels. When can I see it?Bond 24 (or whatever it ends up being called) opens on November 6, 2015.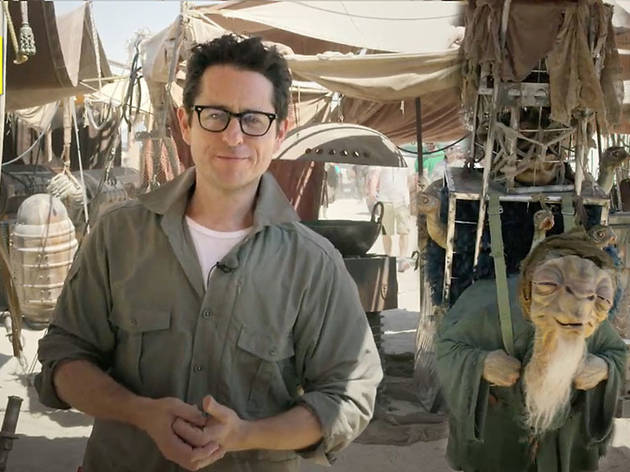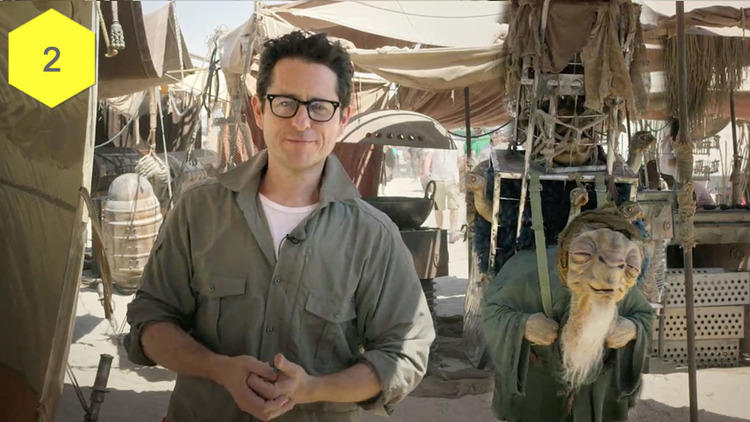 2/50
Star Wars: Episode VII What is it?The first sequel to the most successful movie trilogy of all time, and the first in a new sequence of films. Plot details are still sketchy but we do know it'll involve Luke Skywalker and Han Solo coming out of retirement to tackle a new threat from the Dark Side of the Force. The title, too, is still under wraps, but we can exclusively predict it'll be along the lines of "something of the something." Who's involved?Star Trek rebooter J.J. Abrams directs, with a sprawling cast including original stars Mark Hamill, Carrie Fisher and Harrison Ford alongside newcomers Oscar Isaac, Lupita Nyong'o, Adam Driver and Attack the Block's John Boyega. When can I see it?Star Wars: Episode VII opens on December 18, 2015.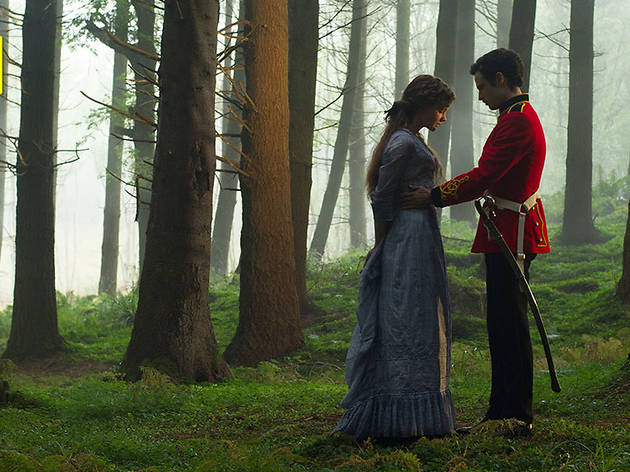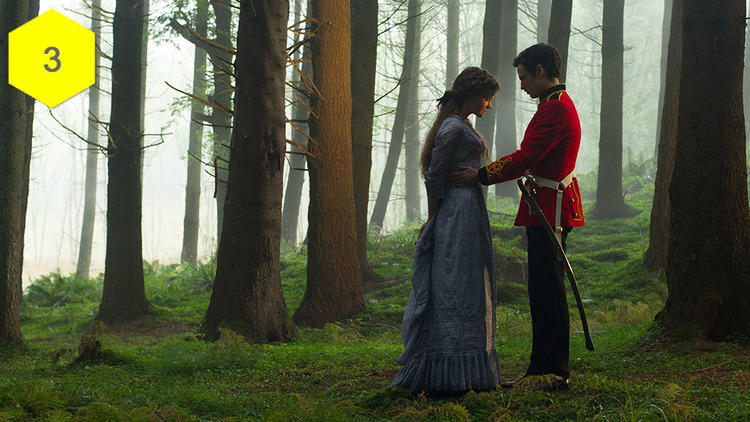 3/50
Far From the Madding Crowd What is it?A full century after its first big-screen adaptation, Thomas Hardy's heartfelt 1874 masterpiece of love among the sheep pens gets the lush, upscale period-drama treatment. Expect sweeping landscapes, painstakingly stitched period costumes and chest-beating drama. Who's involved?Dogme veteran and The Hunt director Thomas Vinterberg is in charge, with Carey Mulligan and Bullhead actor Matthias Schoenaerts as the romantic leads. When can I see it?Far From the Madding Crowd opens on May 1, 2015.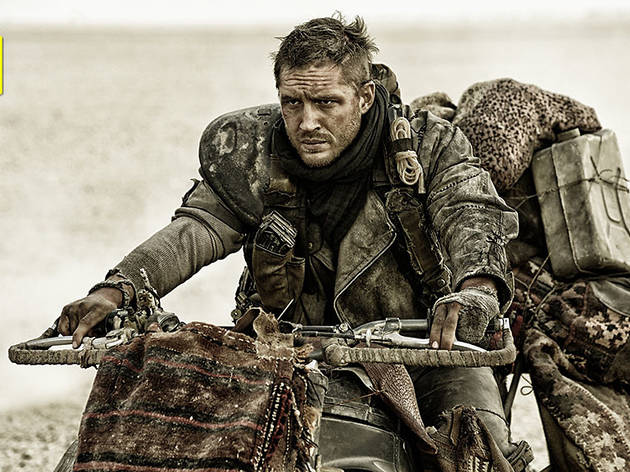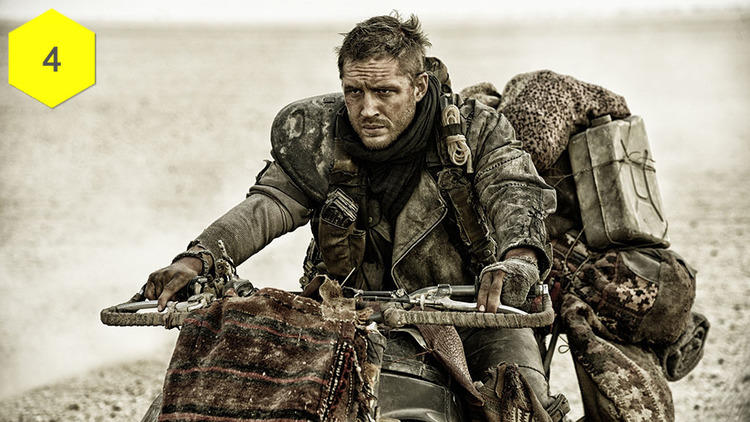 4/50
Mad Max: Fury Road What is it?Twenty years since the last instalment, Beyond Thunderdome, we catch up with Australia's roughest, toughest apocalyptic outlaw as he roams the wasteland in his souped-up roadster looking for trouble. We assume he finds it, or this'll be quite a short movie. Who's involved?There's a new Max in the form of muscular Brit Tom Hardy, though rumors persist that Mel Gibson will have some kind of walk-on. Original director George Miller has spent the better part of a decade putting this together—let's hope it's worth the wait. When can I see it?Mad Max: Fury Road opens on May 15, 2015. Image: © Jasin Boland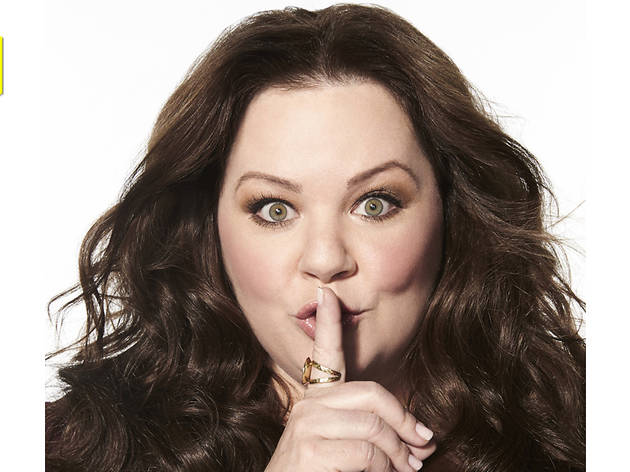 5/50
Spy What is it?The Heat and Bridesmaids director Paul Fieg reunites with Melissa McCarthy for this secret-agent comedy. Who's involved?The cast is lousy with impressive names, including funny ladies Rose Byrne and Allison Janney, as well action staple Jason Statham. When can I see it?Spy opens on May 22, 2015.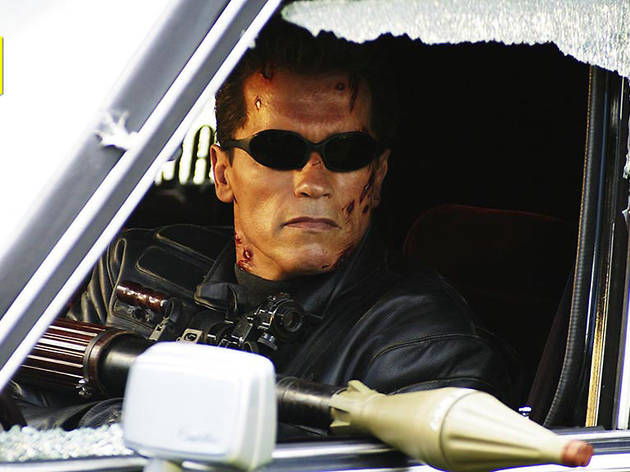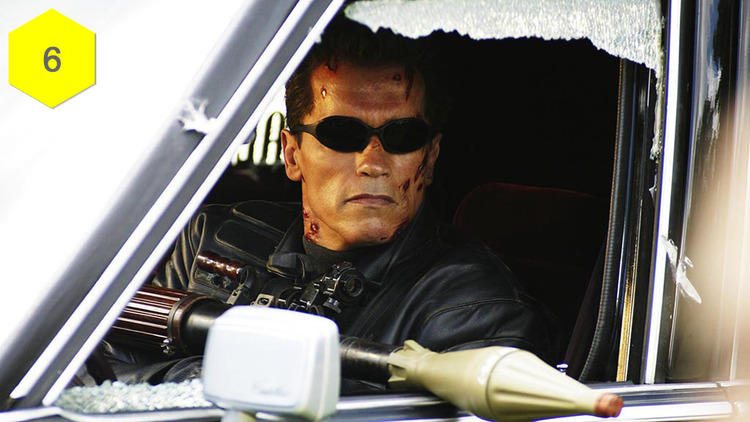 6/50
Terminator: Genisys What is it?Winner of this year's silliest title award, Genisys aims to repair the damage done by 2009's lumpen Terminator Salvation by getting back to basics: killer robots, massive explosions and Arnold Schwarzenegger in a leather jacket. Who's involved?The aforementioned Austrian Oak as the aging robot assassin, plus the Khaleesi herself, Game of Thrones star Emilia Clarke, as Sarah Connor (hang on, didn't she die?). Alan Taylor, director of the recent Thor sequel, will bark the orders. When can I see it?Terminator: Genisys opens on July 1, 2015. Image: © Robert Zuckerman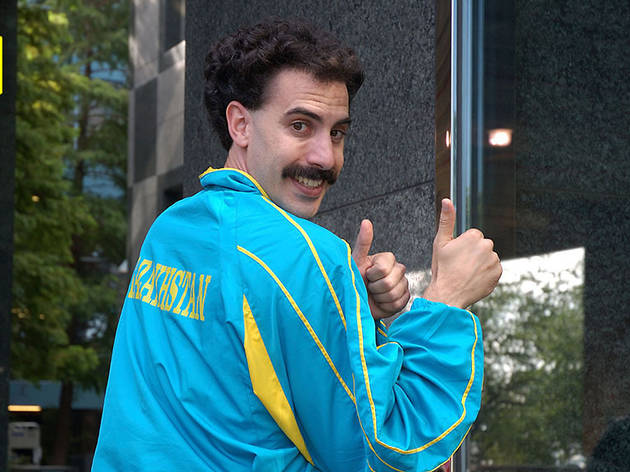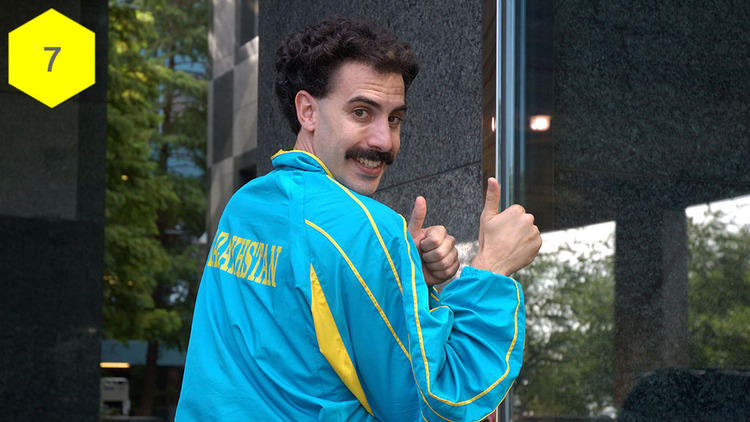 7/50
Grimsby What is it?A new comedy from Sacha Baron Cohen, creator of Bruno and Borat. He plays a moronic football hooligan whose brother, an MI5 spy, comes to hide out in his attic. Who's involved?Cohen co-writes and stars, with the mighty Mark Strong delivering a rare comic turn as the Secret Service sibling. In an unexpected move, Cohen has roped in director Louis Leterrier of The Transporter and Clash of the Titans to oversee proceedings, so expect some sparky action scenes alongside the knockout laughs. When can I see it?Grimsby opens on July 31, 2015.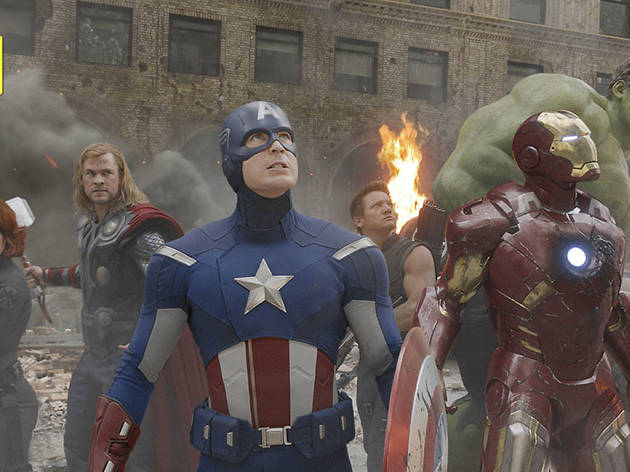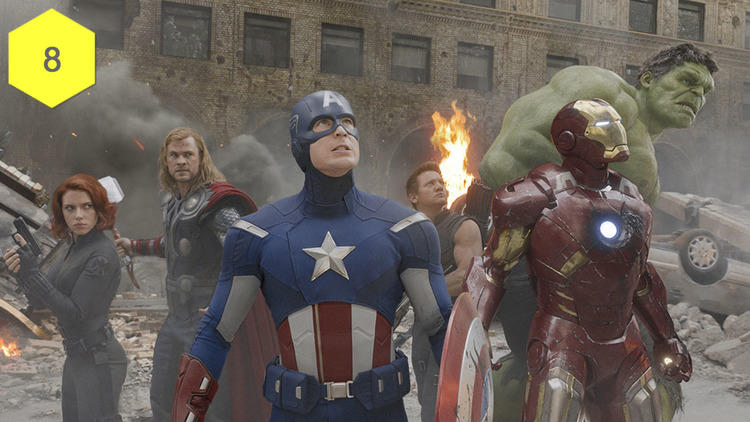 8/50
Avengers: Age of Ultron What is it?You have to ask? Assorted guys and gals in tights, metal suits and ripped hulk-shorts bond together to fight evil in the form of self-aware, human-hating artificial intelligence Ultron. Who's involved?Round up the usual suspects: Writer-director Joss Whedon is back, as are (deep breath) Robert Downey Jr., Chris Hemsworth, Scarlett Johansson, Chris Evans, Jeremy Renner, Samuel L. Jackson and Mark Ruffalo. When can I see it?Avengers: Age of Ultron opens on May 1, 2015. Image: © 2011 MVLFFLLC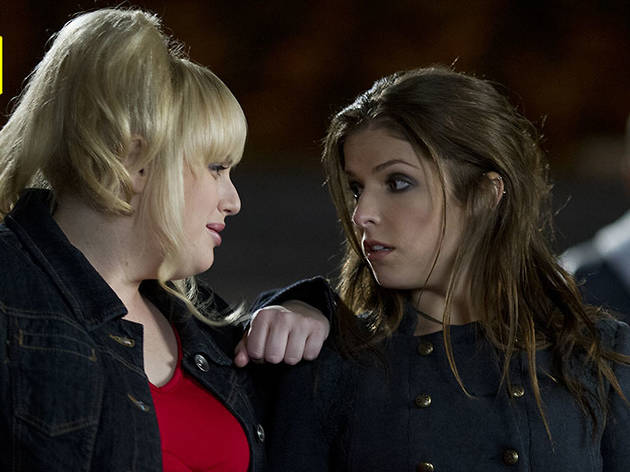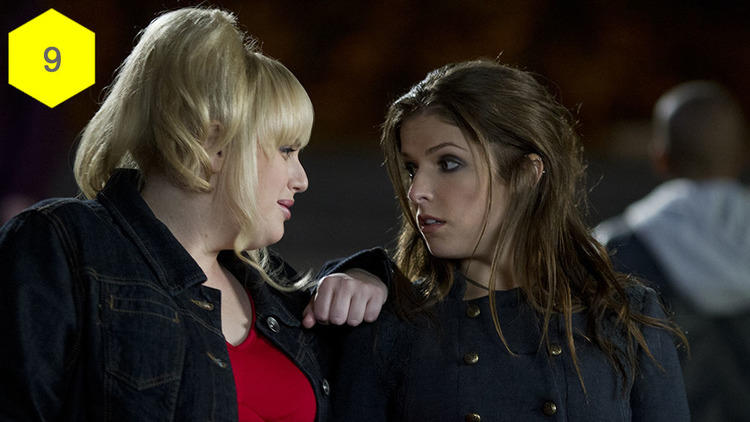 9/50
Pitch Perfect 2 What is it?A sequel to the 2012 musical comedy about a group of young women taking part in an a capella singing competition. We've no idea of the plot this time, but given that the entire cast is coming back, we expect it to be every bit as fun (and loud). Who's involved?We love it when an actor we admire takes up the directing reins. This time, it's the turn of comedian Elizabeth Banks, who produced and co-starred in the first movie. She's joined on the cast list by Anna Kendrick, Brittany Snow, Skylar Astin, Rebel Wilson and a whole host of funny women. When can I see it?Pitch Perfect 2 opens on May 15, 2015.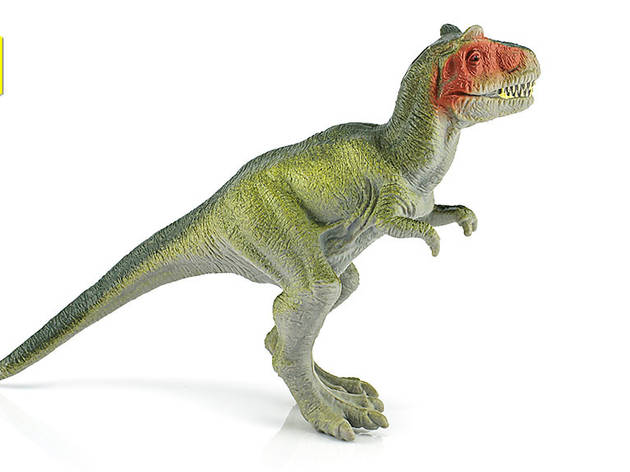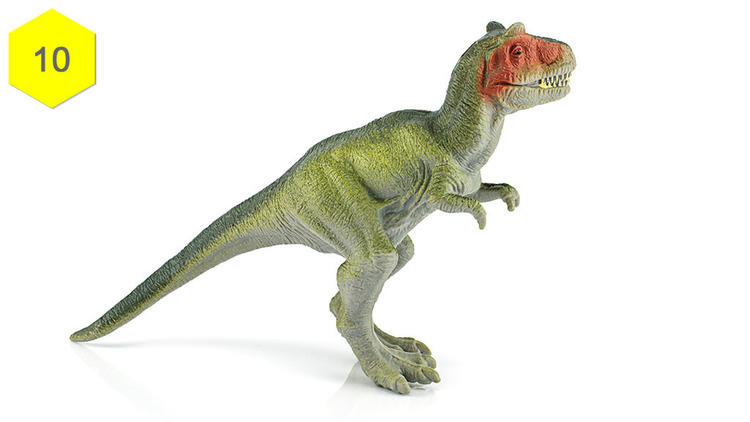 10/50
Jurassic World What is it?See if you can guess. Yes, two decades on from the original Jurassic Park we're going back to the island of Isla Nublar, now the site of a functioning and successful dinosaur attraction. But not for long… Who's involved?Steven Spielberg has bigger things on his mind than dinosaurs, so it's fallen unexpectedly to newcomer Colin Trevorrow, director of the cheerful if unspectacular time-travel indie Safety Not Guaranteed, to take the reins. Chris Pratt and Bryce Dallas Howard appear, but the dinos are the real stars. When can I see it?Jurassic World opens on June 12, 2015.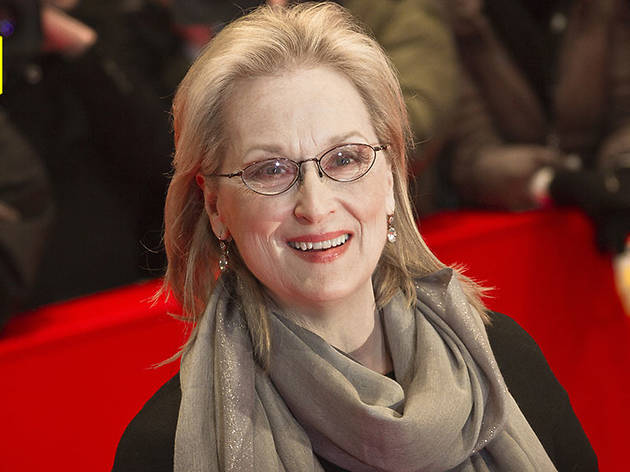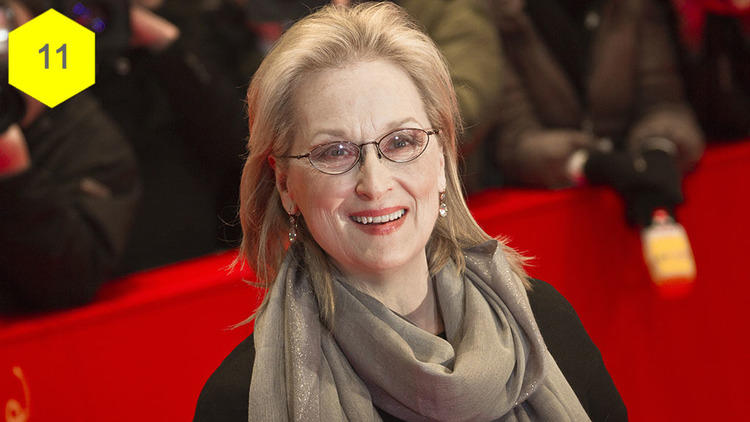 11/50
Suffragette What is it?As the title suggests, this is a drama set during the fight for women's suffrage in the early 20th century, when a group of well-to-do women took their determination to vote into Parliament and onto the London streets. Who's involved?It's a who's who of Oscar-seeking actresses, with Meryl Streep, Helena Bonham-Carter, Carey Mulligan and Anne-Marie Duff all taking major roles. Sarah Gavron, who made Brick Lane for TV, directs. When can I see it?There's no U.S. release date yet. Image: © cinemafestival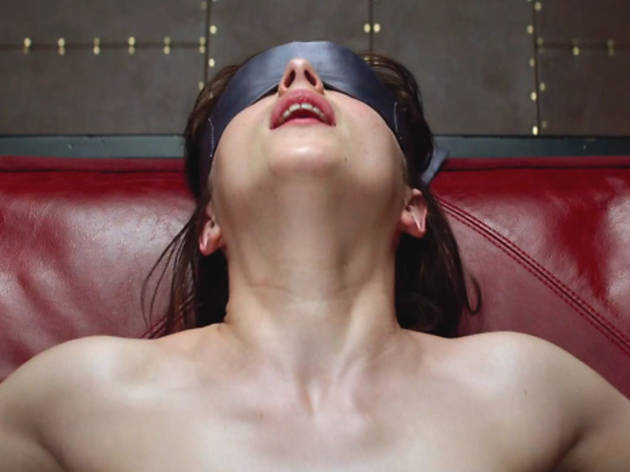 12/50
Fifty Shades of Grey What is it?Unless you've been strapped to the wall in someone's sex dungeon for the past three years, you'll know that this is adapted from the wildly popular series of kinky novels about a young couple who push the boundaries of erotic possibility. Apparently. Who's involved?British artist turned filmmaker Sam Taylor-Johnson is in the director's chair, with newcomers Jamie Dornan and Dakota Johnson (no relation) playing the two leads. When can I see it?Fifty Shades of Grey opens on February 13, 2015. Image: © Phil Fisk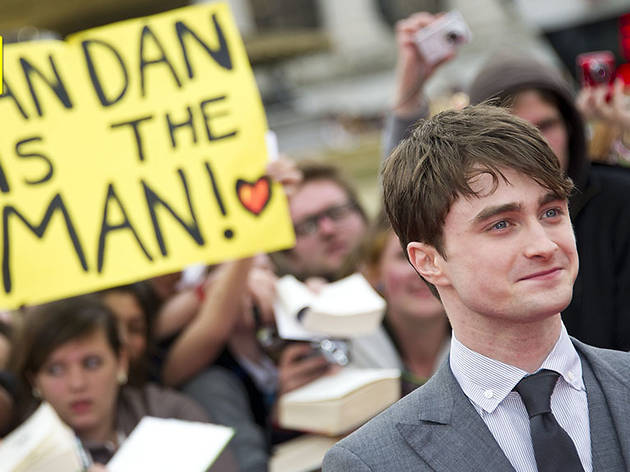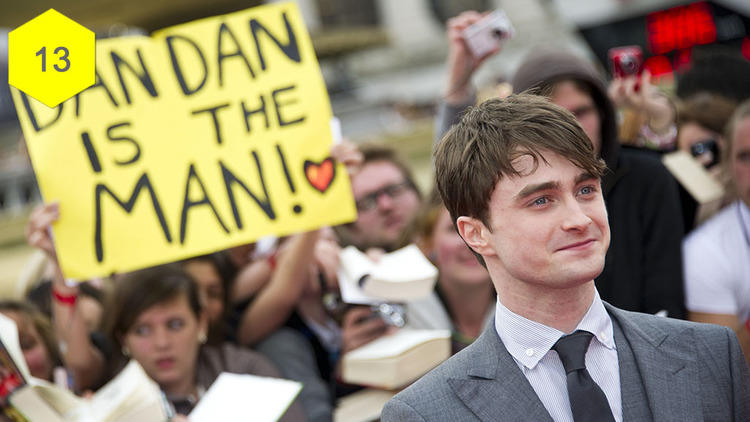 13/50
Frankenstein What is it?The latest take on Mary Shelley's horror classic, this time told from the perspective of—wait for it—the doctor's long-suffering hunchback assistant, Igor. But banish all thoughts of a bald, goggle-eyed loon muttering "Yesh, mashter"—this Igor has undergone something of an audience-friendly facelift and now looks uncannily like a certain boy wizard. Who's involved?Daniel Radcliffe plays the lead, with James McAvoy as the troubled scientific genius of the title. British director Paul McGuigan (Gangster No. 1) will be calling the shots. When can I see it?Frankenstein opens on October 2, 2015. Image: © Featureflash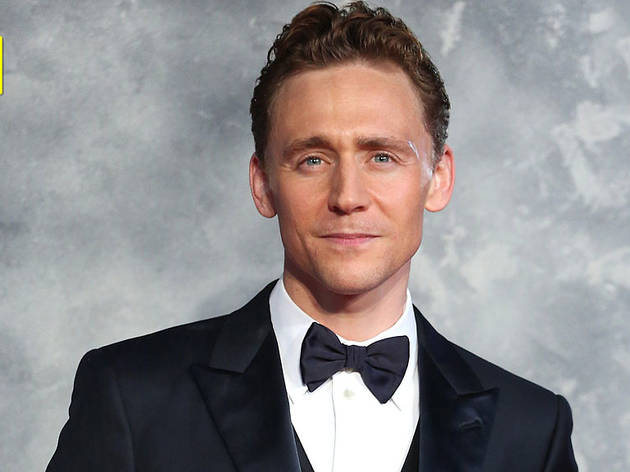 14/50
High Rise What is it?An adaptation of J.G. Ballard's 1975 novel about the inhabitants of an ultra-modern tower block who allow petty disagreements and minor complaints to spill over into outright violence as their society begins to break down. Who's involved?Kill List director Ben Wheatley directs and co-writes with his regular collaborator (and partner) Amy Jump. Tom Hiddleston plays the central character, Dr. Robert Laing, with support from Jeremy Irons, Sienna Miller, Luke Evans, Reese Shearsmith and Mad Men star Elisabeth Moss. When can I see it?There's no release date as yet.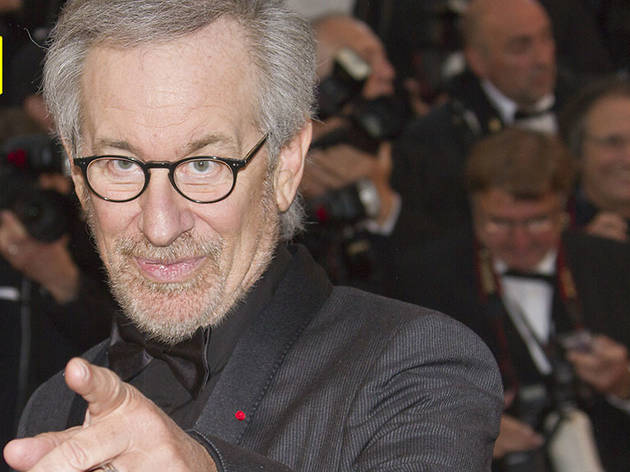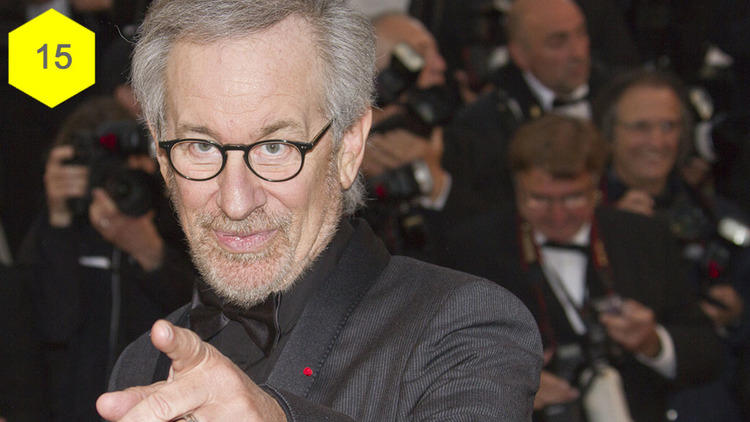 15/50
St. James Place What is it?Based on a real incident in 1960, St. James Place tells of an American legal expert who was drafted by the CIA to meet with Russian counterparts and negotiate the release of a U.S. pilot who was shot down behind enemy lines. Who's involved?The heavyweight mob: Steven Spielberg directs, the Coen brothers wrote the script and the cast is led by Tom Hanks, with Amy Adams and Alan Alda in support. Prepare for Oscars. When can I see it?Opens October 16, 2015 Image: © cinemafestival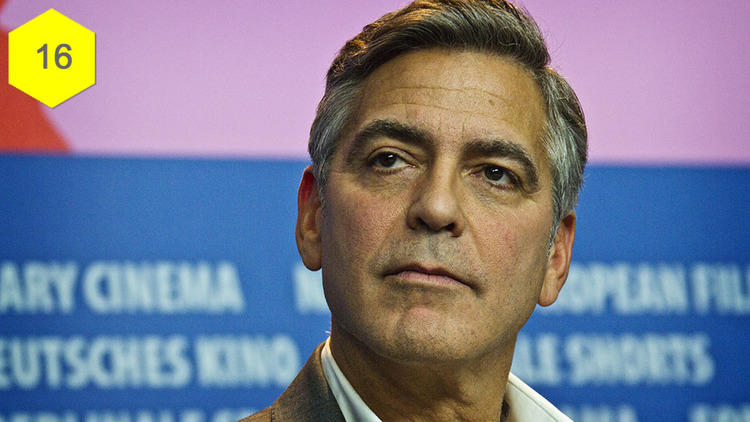 16/50
Tomorrowland What is it?To be honest, we're not entirely sure—it has something to do with an old Disneyland theme park ride based around ideas of what the future might be like. All other details are pretty hush-hush at the moment. Who's involved?This is where it gets interesting: The Incredibles director Brad Bird brings his unique knack for a mind-melting action scene, while our favorite chiseled ex-bachelor George Clooney takes the lead role. When can I see it?Tomorrowland opens on May 22, 2015. Image: © cinemafestival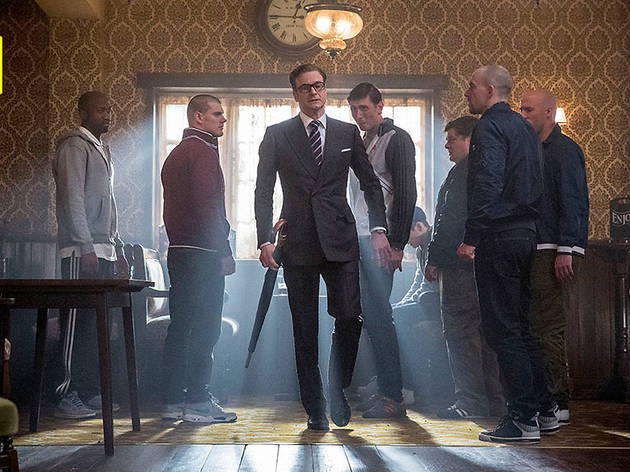 17/50
Kingsman: The Secret Service What is it?Adapted from a graphic novel by Kick-Ass author Mark Millar, this is the story of a young Secret Service agent taken under the wing of a more experienced spy. Who's involved?Colin Firth plays the older agent, with young Welshman Taron Egerton as his protégé and Samuel L. Jackson, Mark Strong and Michael Caine rounding out the cast. Matthew Vaughn, maker of Kick-Ass, directs. When can I see it?Kingsman: The Secret Service opens on February 13, 2015.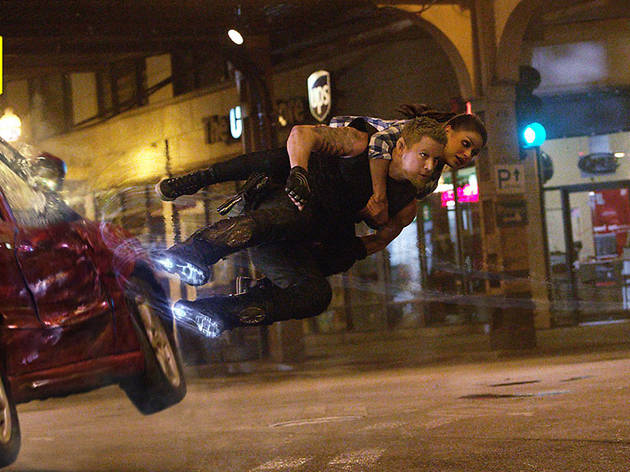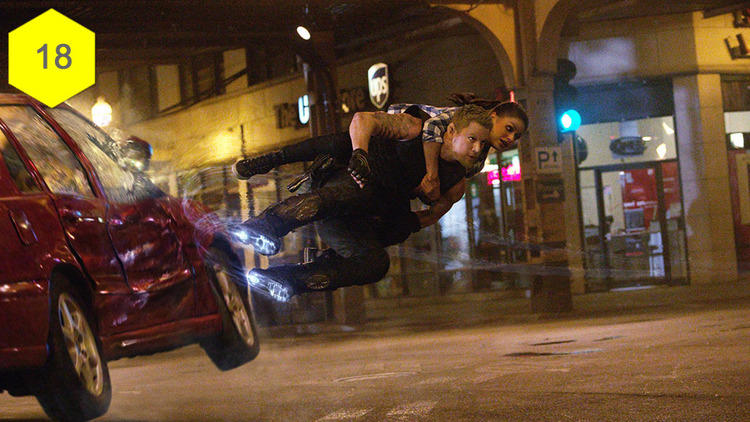 18/50
Jupiter Ascending What is it?An eye-popping sci-fi extravaganza about an ordinary Chicago house cleaner who discovers that she's really the Queen of the Universe, and is spirited off into the middle of an intergalactic war. Hey, we've all been there… Who's involved?The Matrix directors Andy and Lana Wachowski return to their pet theme of ordinary folks who turn out to be the One. Mila Kunis plays the lead, with Channing Taum, Sean Bean and Eddie Redmayne in support. When can I see it?Jupiter Ascending opens on February 6, 2015.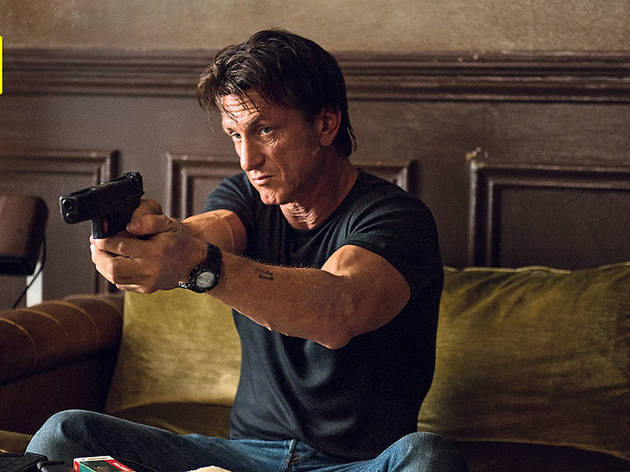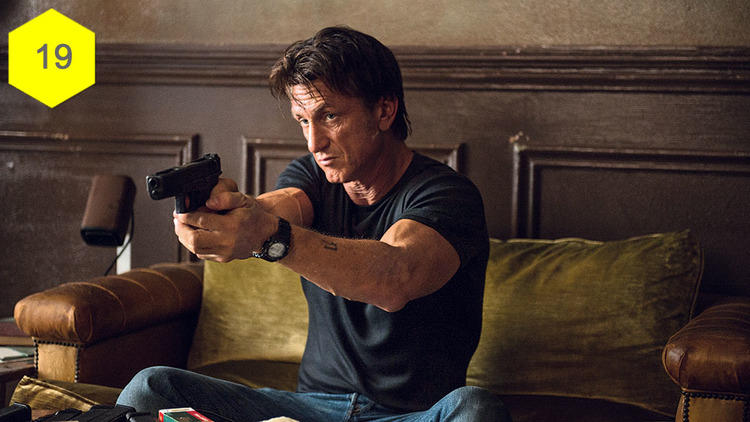 19/50
The Gunman What is it?When will those hired assassins get it through their thick heads? You never get out of the game! Having clearly failed to see Point Blank (or indeed Grosse Point Blank), a skilled assassin is forced on the run from his employers when he expresses a desire to go straight. Who's involved?In his trashiest role for a while, Sean Penn plays the lead, topping a striking cast of men's men that also includes Javier Bardem, Ray Winstone and Idris Elba. Taken helmer Pierre Morel directs. When can I see it?The Gunman opens on March 20, 2015.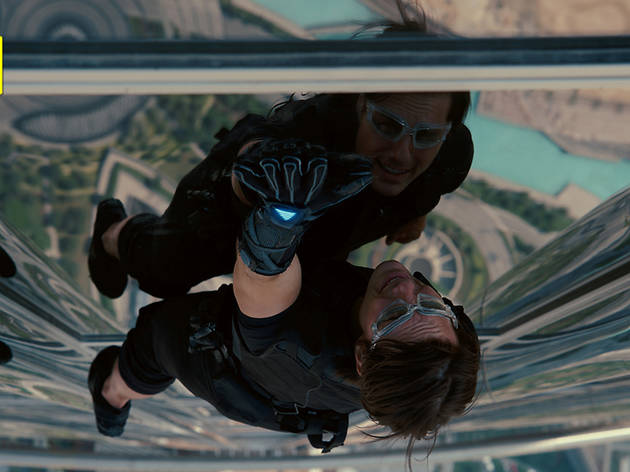 20/50
Mission: Impossible 5 What is it?Somehow this franchise has managed to buck the trend of decreasing in quality as the number in the title goes up. Ghost Protocol was packed with breathtaking action sequences and hopefully the latest installment will be just as enjoyable. Who's involved?The GP team is back including leading man Tom Cruise, as well as Simon Pegg and Jeremy Renner. Frequent Cruise collaborator Christopher McQuarrie is directing, with Iron Man 3's Drew Pearce penning the script. When can I see it?Mission: Impossible 5 opens on December 25, 2015.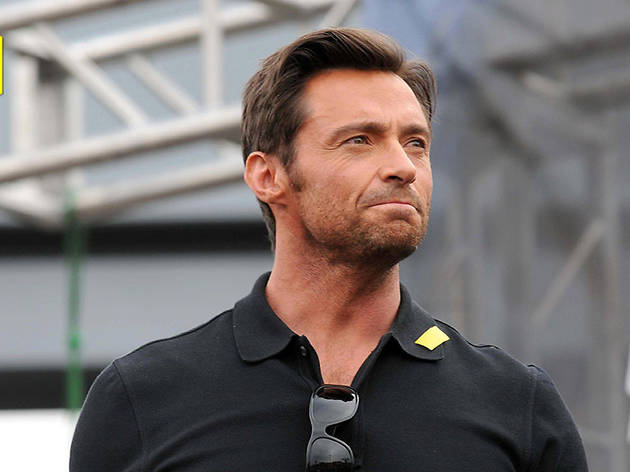 21/50
Chappie What is it?Following the mediocre Elysium, sci-fi master Neill Blomkamp returns to his native South Africa for this comic tale of a robot adopted by a gang of crooks. The signs point to a return to the darkly comic tone of District 9. Who's involved?Hugh Jackman plays the lead, with Sigourney Weaver supporting and Blomkamp's regular collaborator Sharlto Copley providing the voice of Chappie. When can I see it?Chappie opens on March 6, 2015. Image: © cinemafestival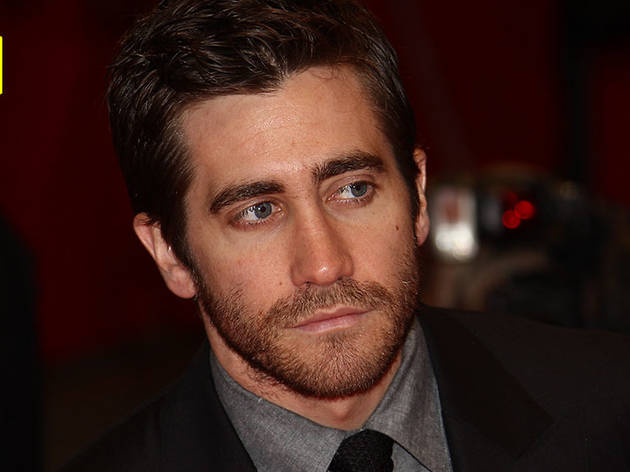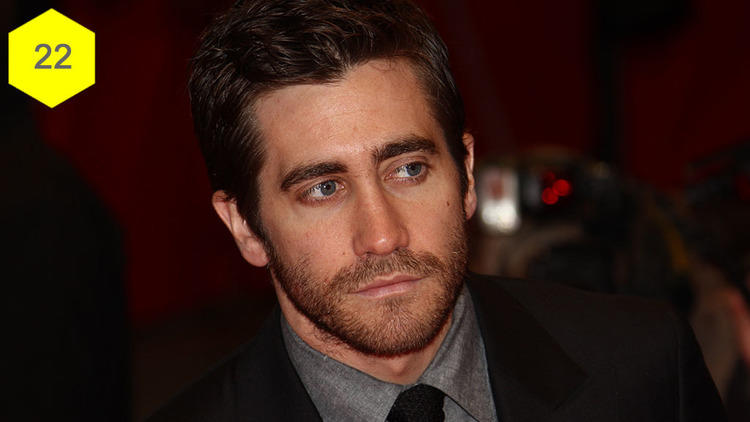 22/50
Everest What is it?A rogue's gallery of major stars strap on their crampons and fill up their oxygen tanks for this 3-D adventure inspired by the 1996 Everest disaster in which several climbers were killed. Who's involved?A man who knows his snow, Icelandic filmmaker Baltasar Kormákur (Jar City, Contraband) directs, with Keira Knightley, Jake Gyllenhaal, Sam Worthington, Emma Watson, Robin Wright, John Hawkes and Josh Brolin rounding out the cast. When can I see it?Opens September 18, 2015. Image: © cinemafestival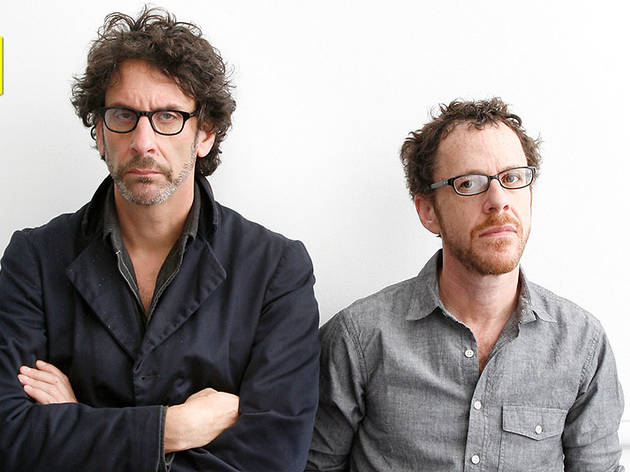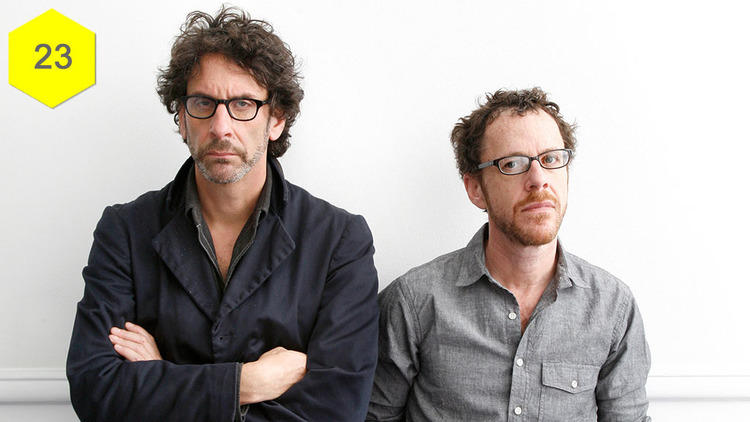 23/50
Hail, Caesar! What is it?In 1950s Hollywood, an experienced "fixer" goes about solving the problems besetting a number of stars and directors. Expect a more sprightly take on Barton Fink. Who's involved?The Coen brothers return to familiar turf as writers and directors, and true to form, they've rounded up an impressive cast of ne'er-do-wells including George Clooney, Channing Tatum, Tilda Swinton, Josh Brolin, Ralph Fiennes and Jonah Hill. When can I see it?There's no release date yet. Image: Rob Greig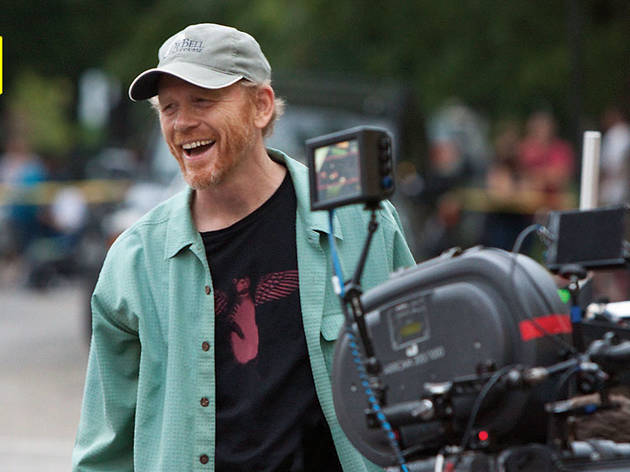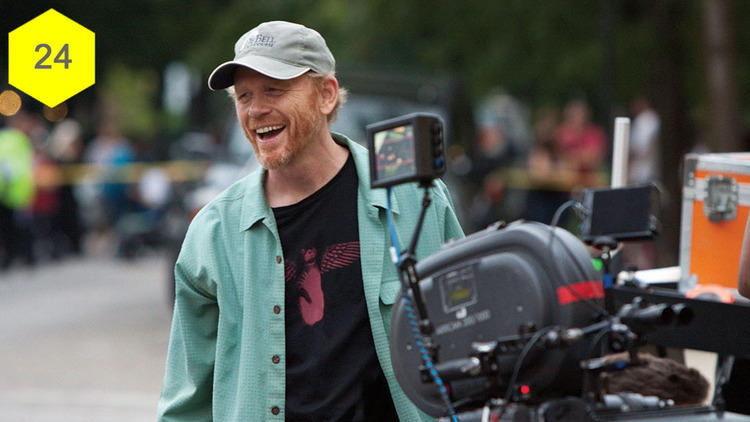 24/50
Heart of the Sea What is it?After being rammed by an angry sperm whale, the crew of the British vessel Essex are forced to spend 90 days adrift at sea. Before you ask: Yes, they do start eyeing each other hungrily. Who's involved?After his top-notch racing film Rush, Ron Howard is clearly on a roll, and he's rousted out a rollicking crew of salty sea dogs including Chris Hemsworth, Cillian Murphy and Brendan Gleeson to join him on this voyage. When can I see it?Heart of the Sea opens on March 13, 2015.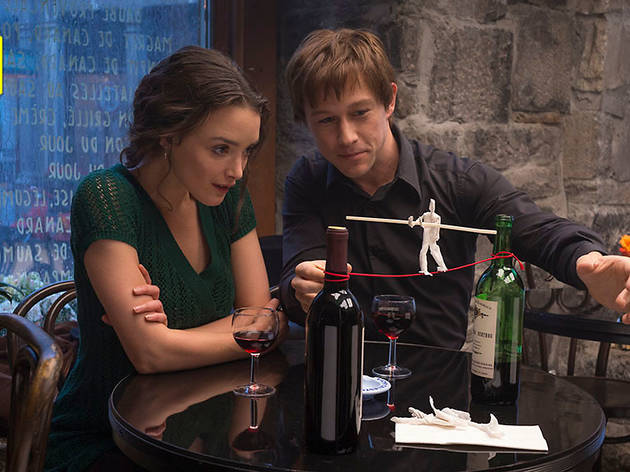 25/50
The Walk What is it?In 1974, French tightrope artist Philippe Petit illegally walked between the Twin Towers of the World Trade Center. In 2008, successful documentary Man on Wire retold the story of Petit's high-wire exploits. Now here's a dramatized version, following Petit as he plans and executes this daring feat. Who's involved?Forrest Gump director Robert Zemeckis adapts Petit's own memoir To Reach the Clouds, with Joseph Gordon-Levitt in creepy makeup as the high-wire man and Ben Kingsley in a supporting role. When can I see it?The Walk opens on October 2, 2015.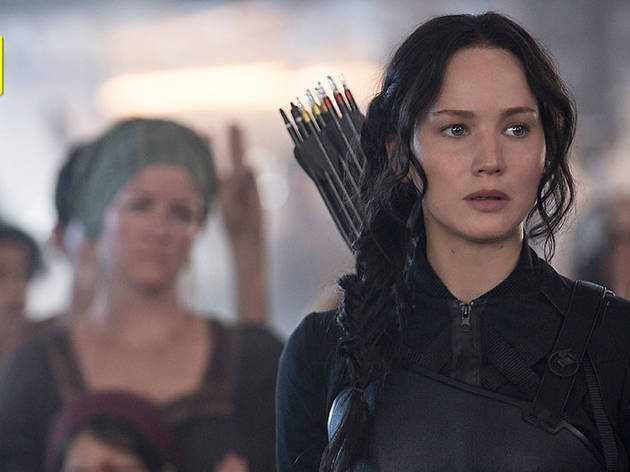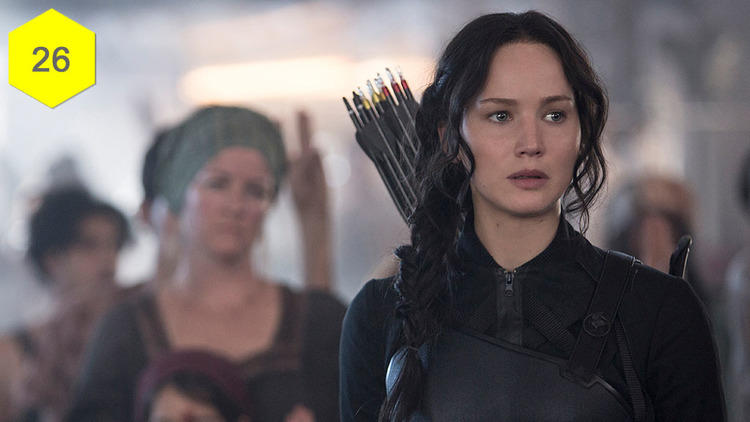 26/50
Hunger Games: Mockingjay—Pt. 2 What is it?The final instalment in the Hunger Games series (unless they pull a Star Wars and start bombarding us with sequels and/or prequels). The stage is set for the final battle between Capitol forces and the scrappy rebels led by Katniss Everdeen. Who's involved?The original cast—Jennifer Lawrence, Woody Harrelson, Donald Sutherland and assorted non-threatening boys—will all return, plus the film will mark the very final screen appearance for the great Philip Seymour Hoffman. Catching Fire director Francis Lawrence sees the series out. When can I see it?The Hunger Games: Mockingjay—Part 2 opens on November 20, 2015.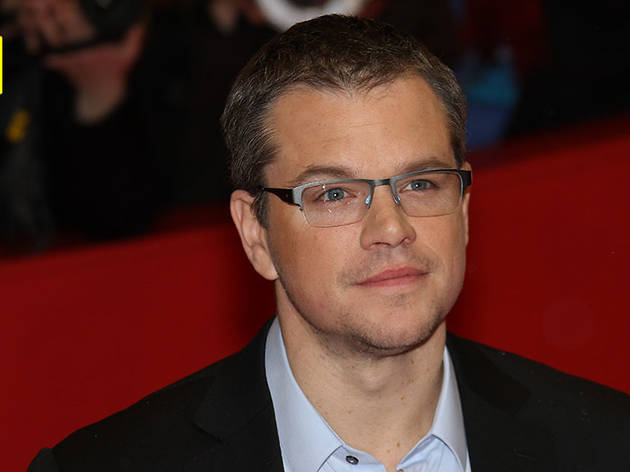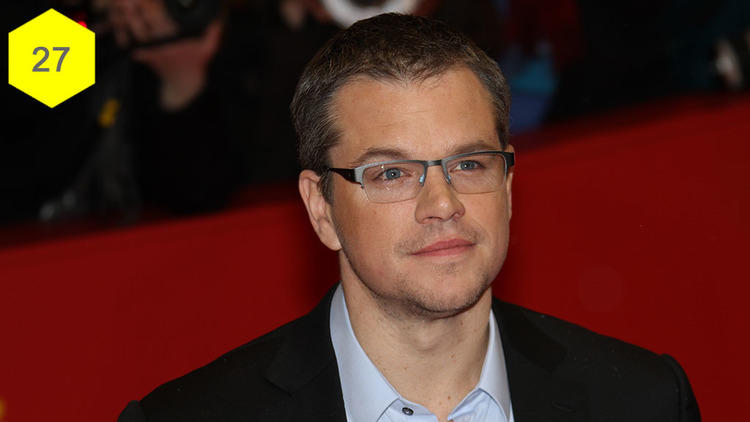 27/50
The Martian What is it?It's Gravity on Mars! When his colleagues on the Ares 3 spacecraft are forced to make an emergency takeoff, astronaut Mark Watney is left behind to fend for himself. The novel on which this is based—originally self-published in 2011 by American author Andy Weir—has sold thousands worldwide. Who's involved?Ridley Scott directs, with Matt Damon in the lead—neither man is at the top of his game, exactly, but it's a solid team. When can I see it?The Martian opens on November 25, 2015. Image: © cinemafestival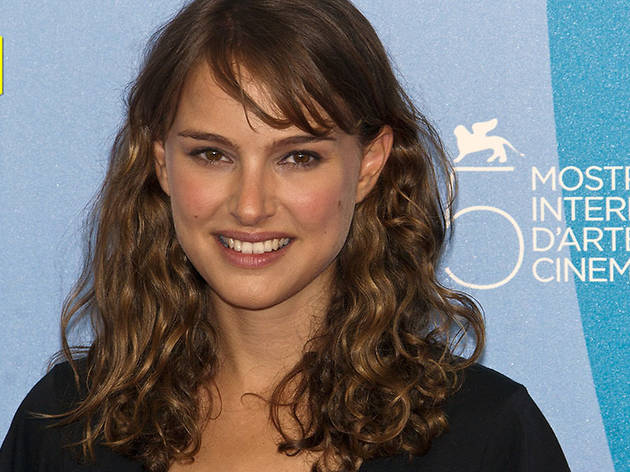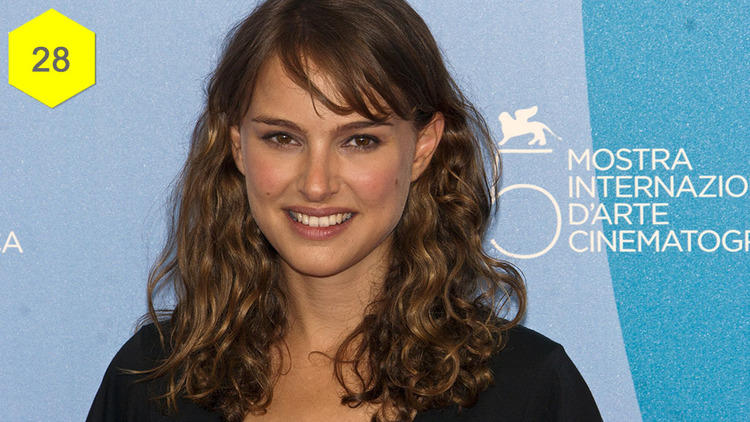 28/50
Jane Got a Gun What is it?The female-fronted Western that ran into trouble last year when original director Lynne Ramsay left the project (taking her star Jude Law with her). It's the tale of a Wild West woman who pursues the gang of ruffians who shot her husband. Who's involved?Warrior director Gavin O'Connor fills Ramsay's shoes, with Natalie Portman in the lead role and a supporting cast that includes Ewan McGregor (in Law's old part) and Joel Edgerton. When can I see it?Opens February 20, 2015. Image: © cinemafestival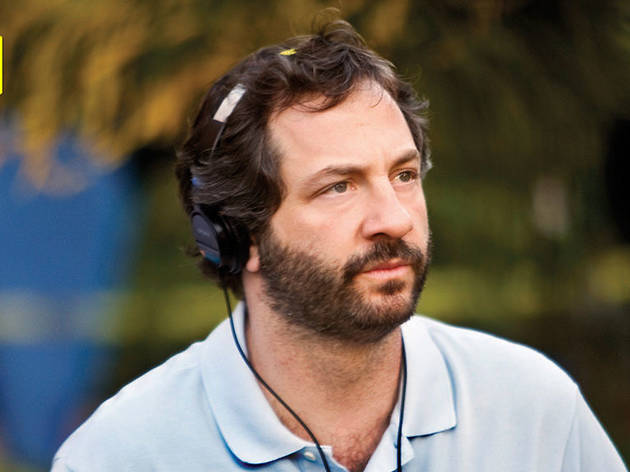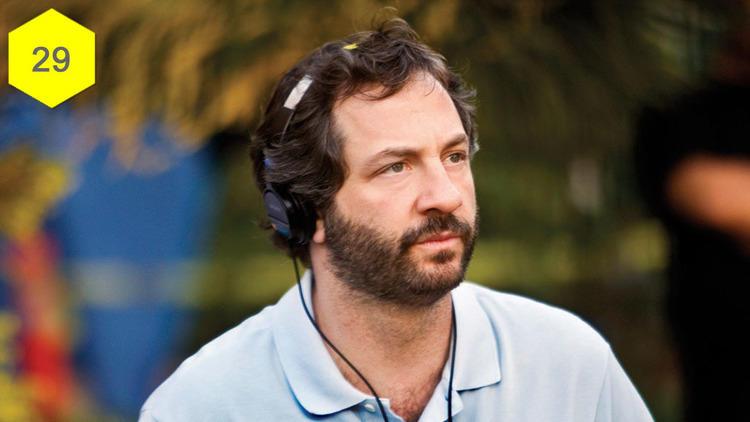 29/50
Trainwreck What is it?Knocked Up director Judd Apatow shepherds another young comic talent to superstardom —this time it's Amy Schumer, who adapted this black comedy from events in her own life. Who's involved?Apatow and Schumer have written the script together, while the extensive and diverse cast also includes Tilda Swinton, Daniel Radcliffe and Method Man. Together at last! When can I see it?Opens July 24, 2015.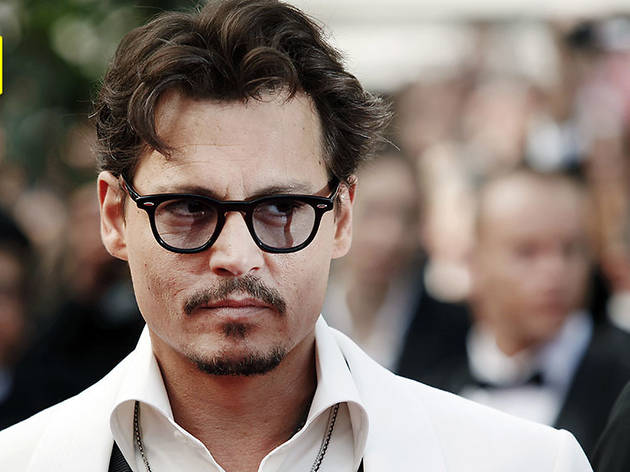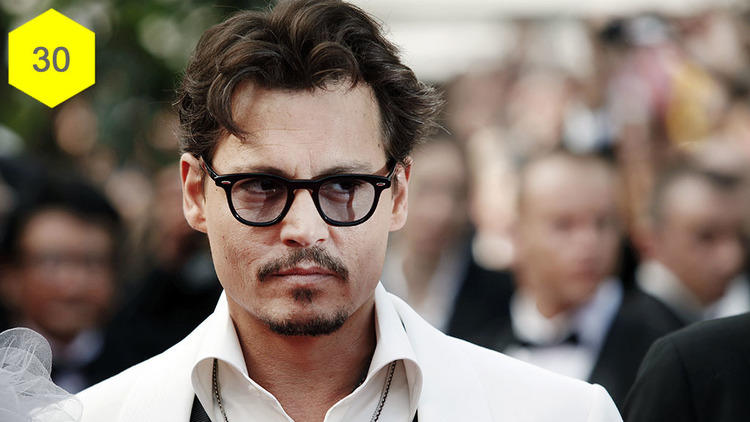 30/50
Black Mass What is it?The story of legendarily homicidal Boston crime boss Whitey Bulger, who was on the FBI's Most Wanted list for years until he was finally tracked down in 2011. Who's involved?Could this mark the return of Johnny Depp, proper actor? He hasn't delivered a really meaty, serious performance since 1997's Donnie Brasco, so the thought of him returning to similar territory gives us hope. Crazy Heart director Scott Cooper oversees, with Benedict Cumberbatch, Sienna Miller and Joel Edgerton in supporting roles. When can I see it?Black Mass opens on September 18, 2015.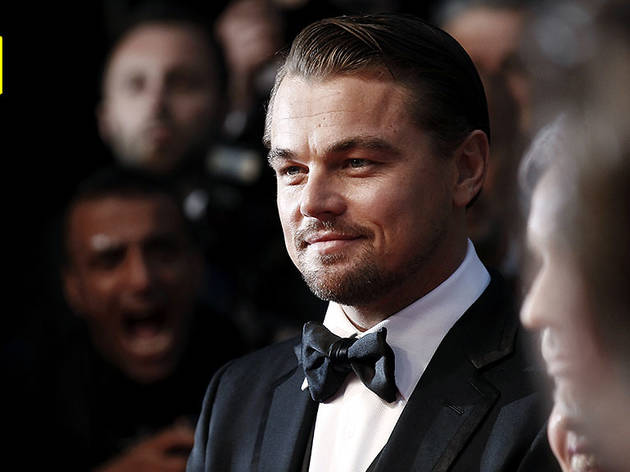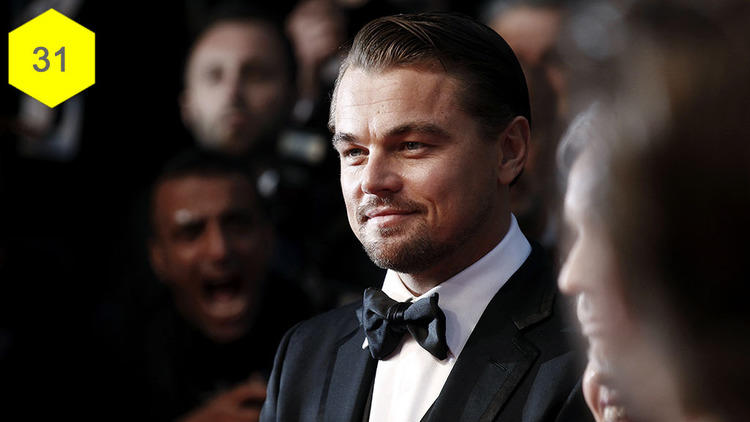 31/50
The Revenant What is it?Remember that old bear-attack axiom—you only have to be faster than your slowest friend? Here's the movie version. It's a gritty old-school adventure starring Leonardo DiCaprio as a fur trapper left for dead following a tussle with a grizzly, and seeking revenge on the buddies who abandoned him. Who's involved?The only director with two films on our list, Birdman helmer Alejandro González Iñárittu takes the reins, with Tom Hardy, Will Poulter and Domhnall Gleeson as the objects of Leo's righteous rage. When can I see it?Opens December 25, 2015. Image: © Andrea Raffin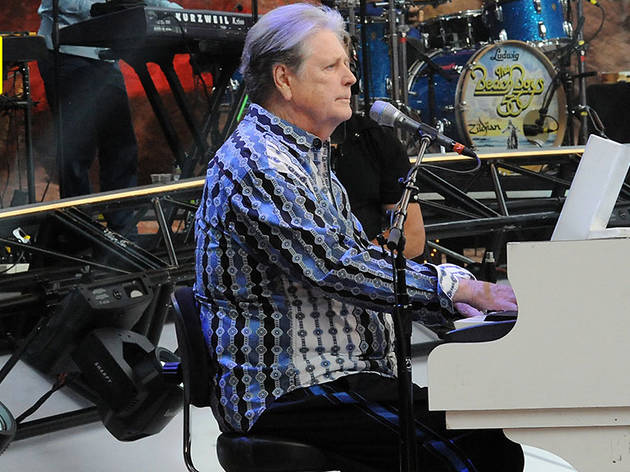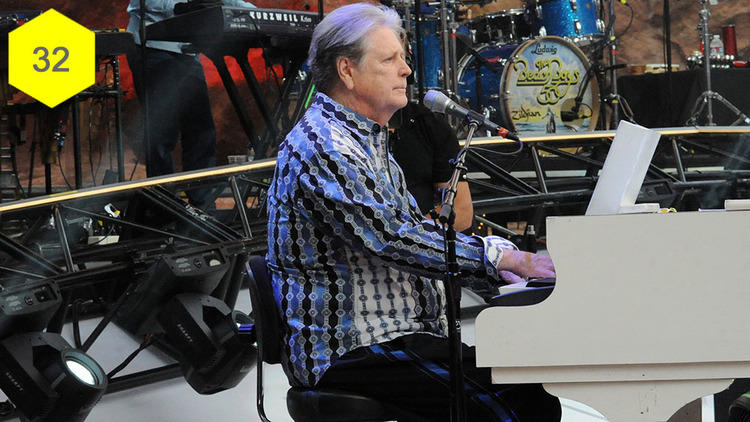 32/50
Love and Mercy What is it?A biopic of Beach Boy Brian Wilson told in two parallel narratives, one set in the mid-1960s as Wilson was crumbling under the pressure of fame, drug use and family trauma, and the other in the mid-'80s when celebrity headshrinker Eugene Landy claimed to be able to cure the troubled genius. Who's involved?Paul Dano and John Cusack both play Wilson, with support from Paul Giamatti and Elizabeth Banks. Experienced producer Bill Pohlad makes his directorial debut, but it's the presence of I'm Not There scribe Oren Moverman as cowriter that's really got us excited. When can I see it?No release date yet. Image: © TDC Photography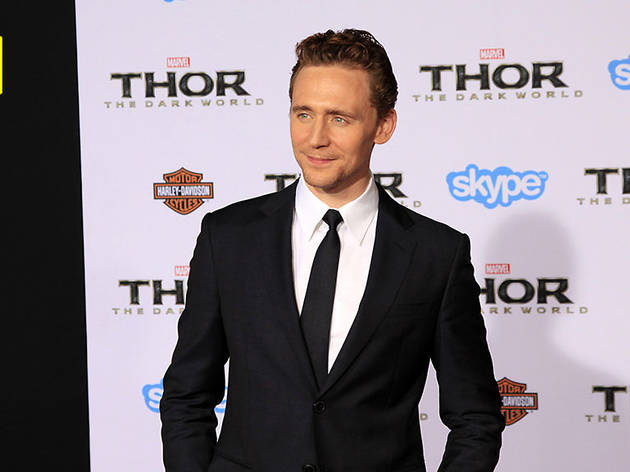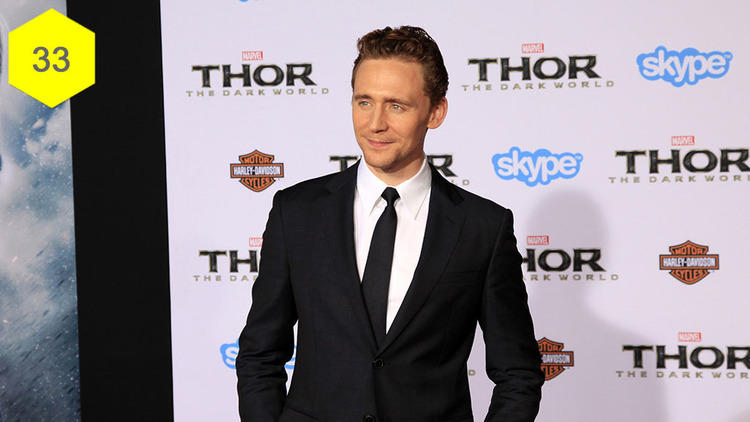 33/50
Crimson Peak What is it?Set in remotest 19th-century Cumbria (but shot entirely in Toronto), this old-school spookfest follows the travails of a young woman who becomes convinced that her aristocratic hubby is not all he appears to be… Who's involved?After the steel and thunder of Pacific Rim, we're glad to see that horror expert Guillermo del Toro is getting back to his roots—and if this has half the atmosphere of Pan's Labyrinth, it'll be a real treat. Tom Hiddleston and Mia Wasikowska play the leads. When can I see it?Crimson Peak opens on October 16, 2015. Image: © Helga Esteb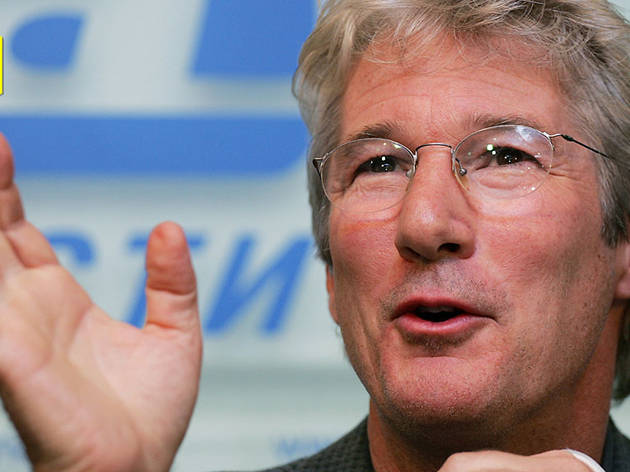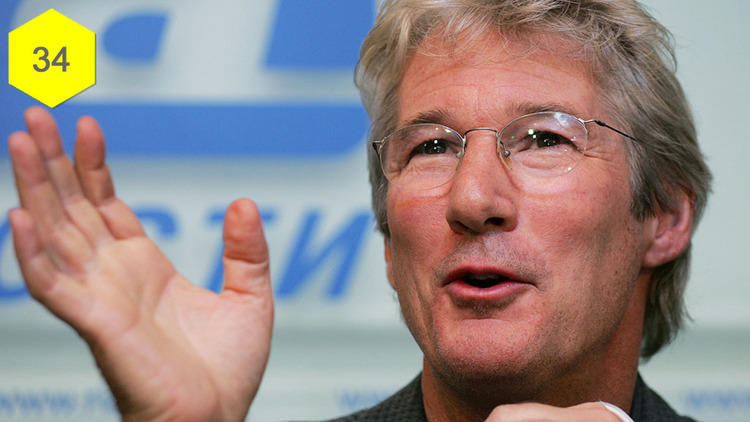 34/50
Time Out of Mind What is it?A tale of homelessness in America, shot guerilla-style on the streets of New York using hidden cameras and long lenses. Given that the instantly recognisable Richard Gere plays the lead, this must have been an uphill battle. Who's involved?Longtime homeless charity supporter Gere summoned Rampart director Oren Moverman to realize a script he's been wanting to make for almost two decades. In anyone else's hands this could have been a dubious celebrity vanity project, but we trust Moverman to deliver something truly special. When can I see it?There's no release date yet. Image: © Kojoku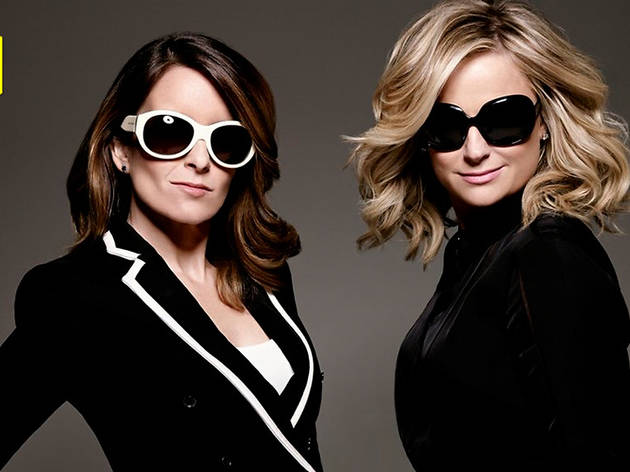 35/50
The Nest What is it?After SNL, Baby Mama and hosting gigs at the Golden Globes, Tina Fey and Amy Poehler pair up once again, this time playing sisters who arrange one final party before their parents sell the house they grew up in. Who's involved?Fey and Poehler team up with Pitch Perfect director Jason Moore with a script written by SNL and 30 Rock scribe Paula Pell. When can I see it?The Nest opens on December 18, 2015.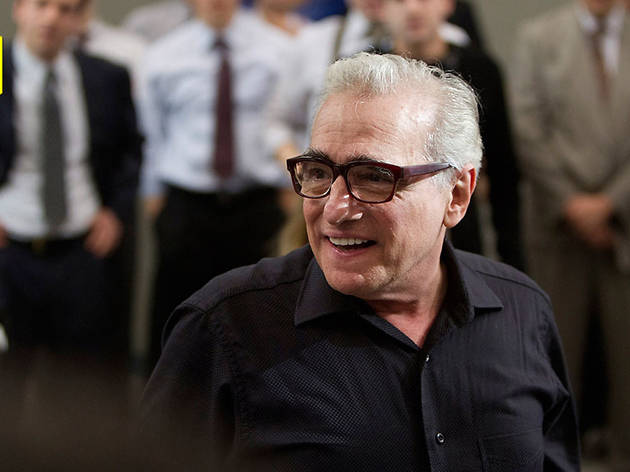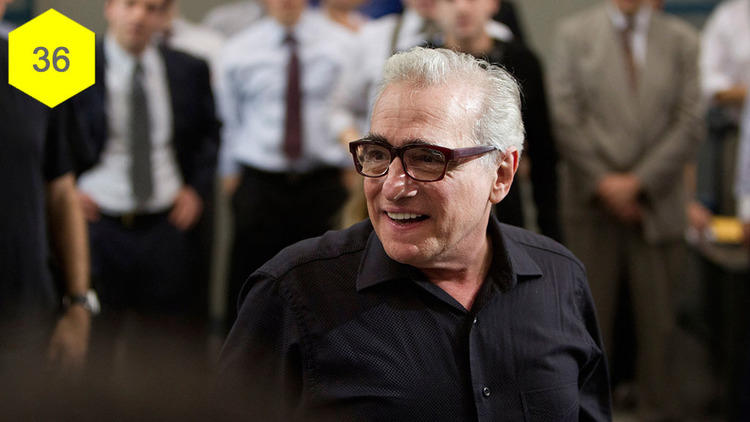 36/50
Silence What is it?A tale of two priests persecuted by the local authorities for trying to spread Christianity in seventeenth-century Japan. Expect sumptuous period recreations and a whole lot of noble suffering. Who's involved?This is Martin Scorsese's latest project, and while the outline suggests Kundun-like levels of seriousness (as opposed to The Wolf of Wall Street-like levels of fun), we're always keen to see what the great director comes up with. Liam Neeson returns to serious acting after a long hiatus to play one of the priests, with Ken Watanabe and Adam Driver supporting. When can I see it?No release date yet.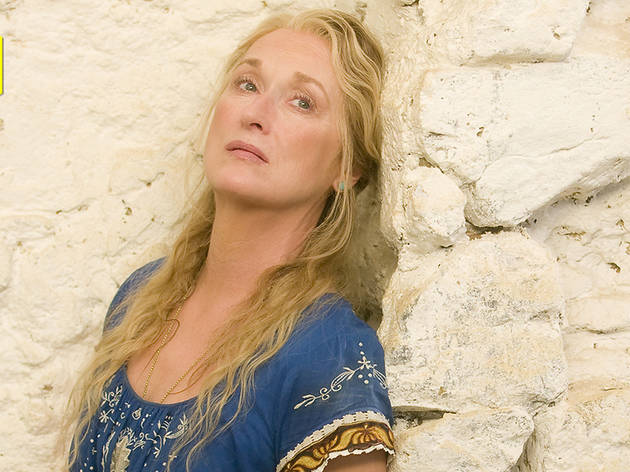 37/50
Ricki and the Flash What is it?Meryl Streep stars as an aging rock star attempting to connect with her estranged children. Who's involved?Oscar winners Jonathan Demme and Diablo Cody will serve as director and writer, respectively. The supporting cast includes Kevin Kline, Streep's real-life daughter Mamie Gummer, Pitch Perfect scene-stealer Ben Platt and Rick Springfield. When can I see it?Ricki and the Flash opens on June 26, 2015. Image: © cinemafestival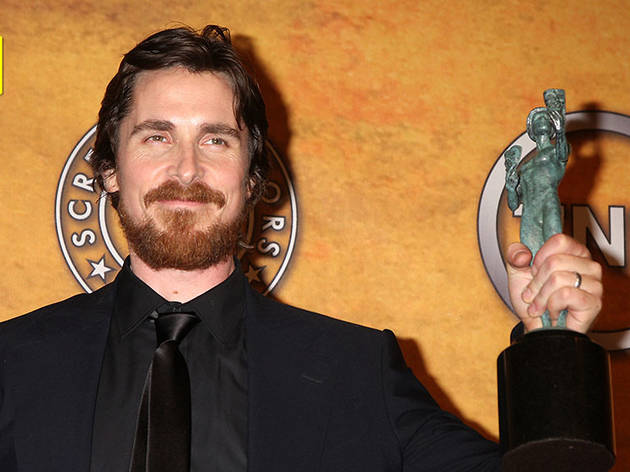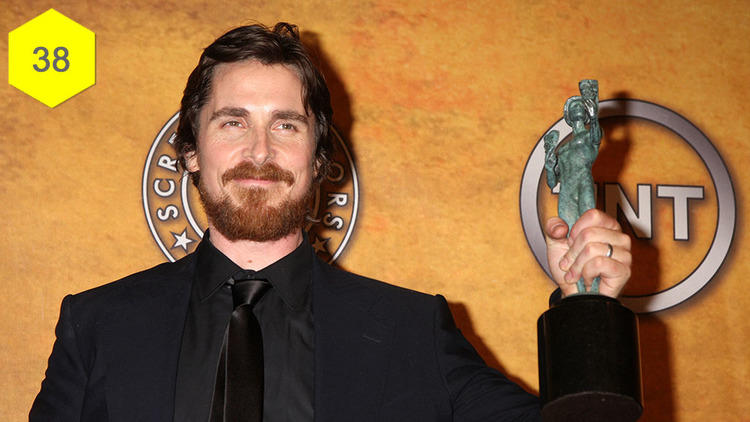 38/50
Knight of Cups What is it?It's the latest film from Badlands director Terrence Malick—so, as usual, any plot details are being kept tightly under wraps. Rumor says it follows the troubles of a depressed writer, and has something to do with celebrity excess. Who's involved?As always, writer-director Malick has rounded up an all-star cast including Christian Bale, Natalie Portman, Cate Blanchett, Antonio Banderas and—gulp—Ryan O'Neal. When can I see it?No release date yet. Image: © Helga Esteb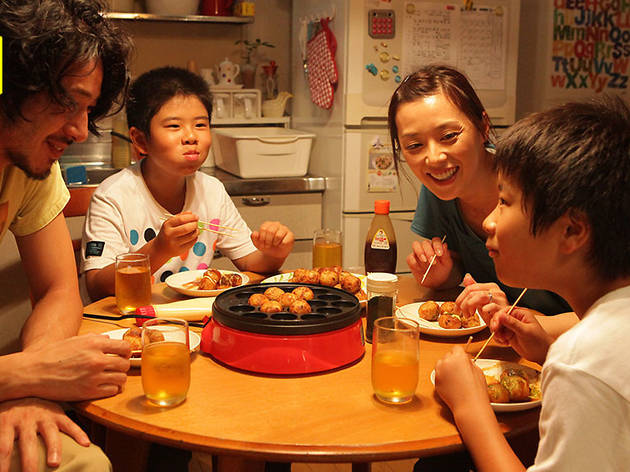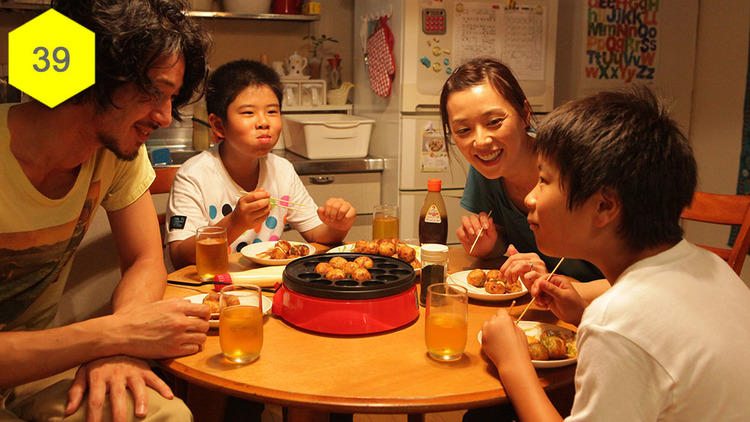 39/50
Kamakura Diary What is it?Based on a multi-award winning manga comic strip, this is the tale of four sisters, three of whom live with their grandmother in the Japanese city of Kamakura, until the arrival of a fourth sister shakes up their settled existence. Who's involved?Kamakura Diary is the latest film from Hirokazu Kore-eda, creator of some of the finest films of the past two decades including After Life, Nobody Knows and I Wish. When can I see it?No release date yet.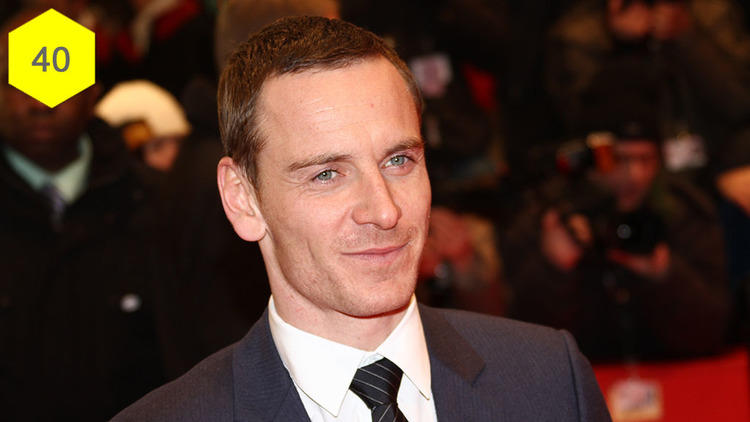 40/50
© cinemafestival
The Light Between Oceans What is it?Based on a popular 2012 novel, this is the story of an Australian soldier in the wake of WWII who finds a child drifting in a boat near his lighthouse home and decides, with his wife, to keep and raise her. Who's involved?Clearly fed up charting the intricacies of American blue-collar life and relationships, Blue Valentine, director Derek Cianfrance shifts to Oz and ropes in Michael Fassbender and Rachel Weisz to play his central couple. When can I see it?No release date yet.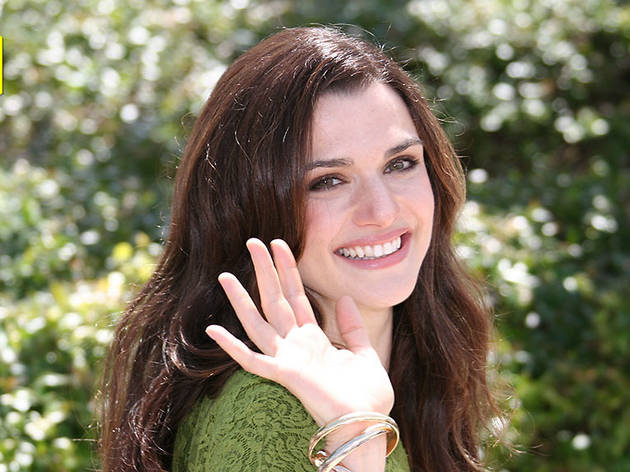 41/50
The Early Years What is it?Two longtime pals, a composer and a filmmaker, holiday together in the Alps and observe the goings-on at their remote hotel. But trouble is brewing for one of them. Who's involved?Italian writer-director Paolo Sorrentino's last film, The Great Beauty, won every award under the sun, so it's no surprise that he's managed to assemble a stunning cast for his second English-language project (after This Must Be The Place) including Michael Caine and Paul Dano as the friends, and Jane Fonda, Rachel Weisz and Harvey Keitel in support. When can I see it?No release date yet. Image: © cinemafestival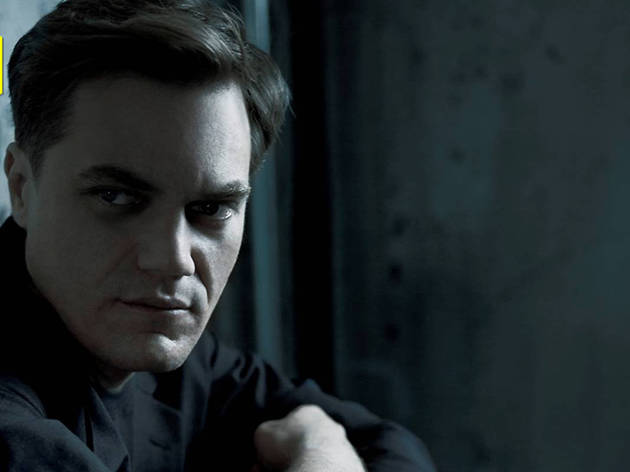 42/50
Midnight Special What is it?After learning that his son has special powers, a father takes him on the road in an effort to protect him. Who's involved?Writer-director Jeff Nichols reunites with his Take Shelter and Shotgun Stories star Michael Shannon, while Kirsten Dunst, Joel Edgerton, Adam Driver and Sam Shepard come along for the ride. When can I see it?Midnight Special opens November 25, 2015.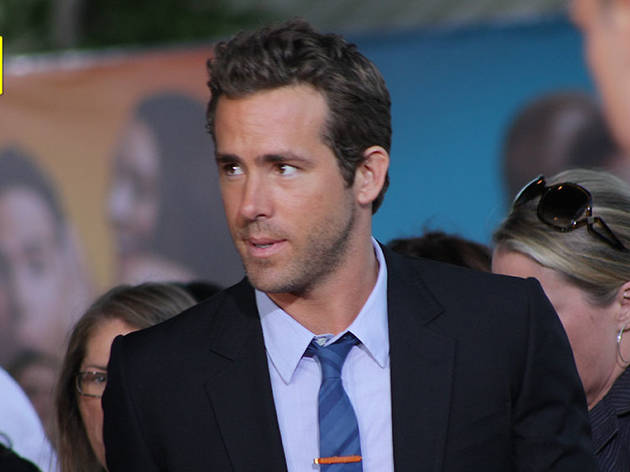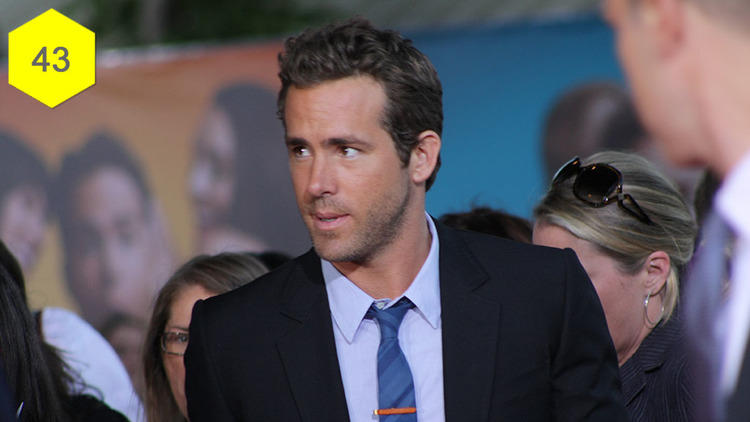 43/50
Mississippi Grind What is it?In the old-world gambling dens of New Orleans, a card shark on a losing streak hopes to pair up with a younger man in an effort to improve his luck. We anticipate boogie-woogie piano and straight-up bourbon galore. Who's involved?This is the highest-profile project for writer-director team Anna Boden and Ryan Fleck since their impressive breakthrough film, Half Nelson. Ryan Reynolds and Sienna Miller head up the cast. When can I see it?No release date yet.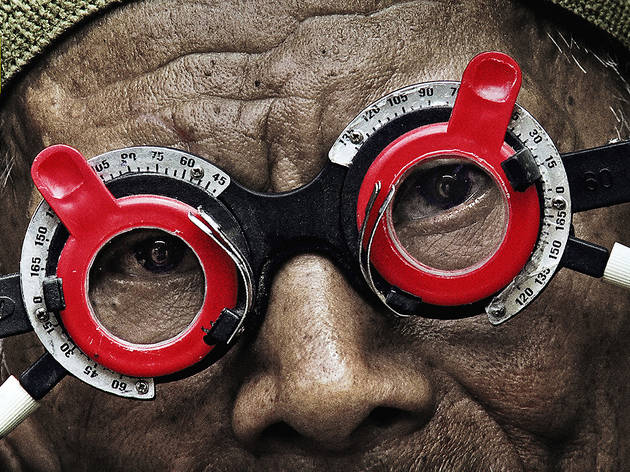 44/50
The Look of Silence What is it?In 2012, Oscar-nominated documentary The Act of Killing took a unique and devastating approach to revisiting historical genocide in Indonesia. This follow-up jettisons the hyper-stylized method of the first movie for a more personal and confrontational take on these mass killings. In its own way, it's just as good as the first one. Who's involved?Director Joshua Oppenheimer returns, with veteran doc-masters Werner Herzog and Errol Morris exec-producing. When can I see it?There's no release date yet, but the film has played in festivals worldwide, so expect it early in the year.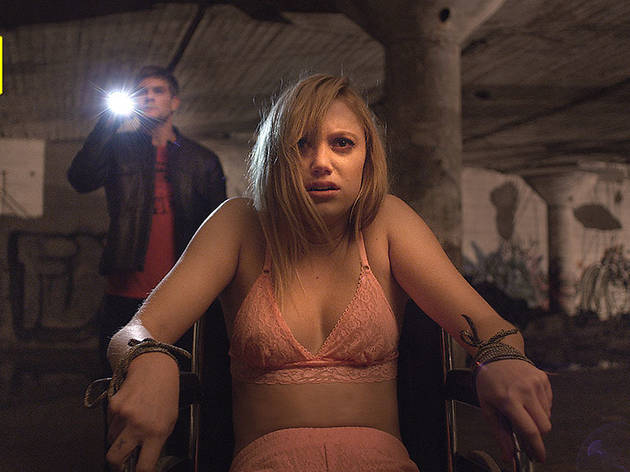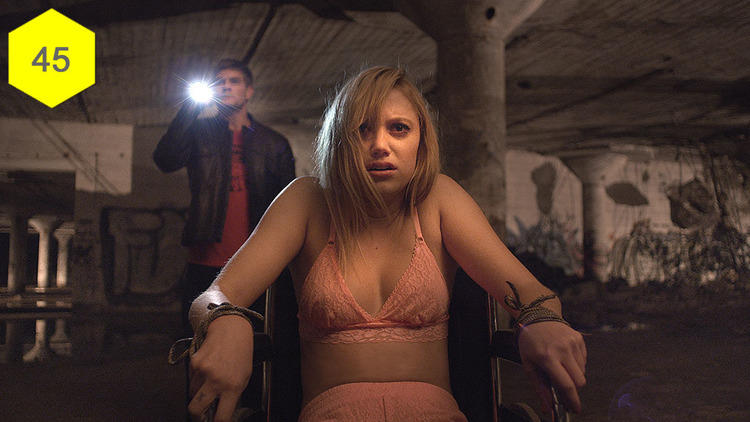 45/50
It Follows What is it?A low-budget American indie horror flick about a supernatural curse that's transmitted through sexual intercourse. But this is far more than just The Ring with STDs—reviewers have gone wild for its darkly funny tone and genre-upending twists. Who's involved?No one you'll have heard of—yet. But expect to hear much more of director David Robert Mitchell in future. When can I see it?No release date yet.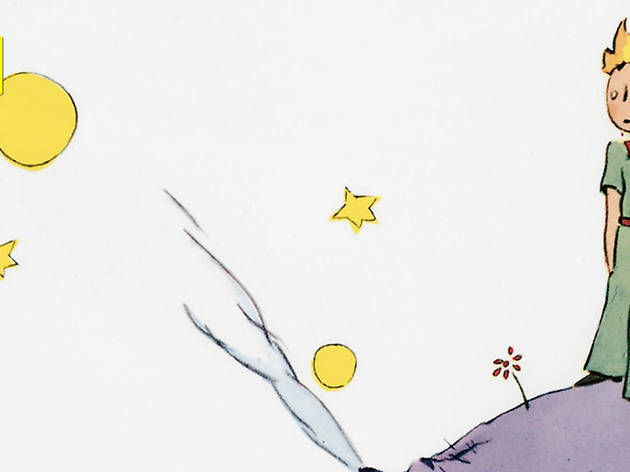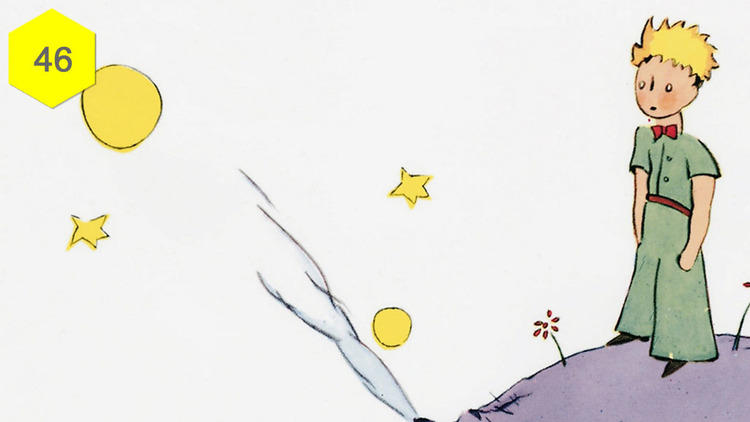 46/50
The Little Prince What is it?A computer-animated adaptation of Antoine de Saint-Exupery's beloved 1943 fable about a stranded pilot and a boy from space. The book, a philosophical treatise aimed at kids, is the best-selling French-language novel of all time. Who's involved?It's an all-star affair, with Kung-Fu Panda director Mark Osborne ordering the computer geeks around and James Franco, Marion Cotillard, Jeff Bridges, Benicio Del Toro and Paul Giamatti among the voices. When can I see it?No release date yet.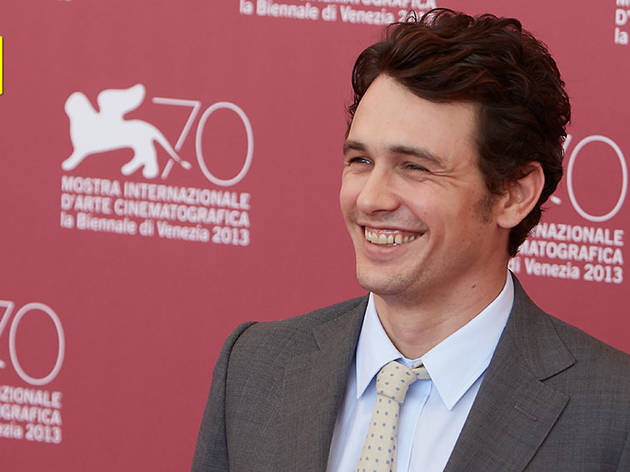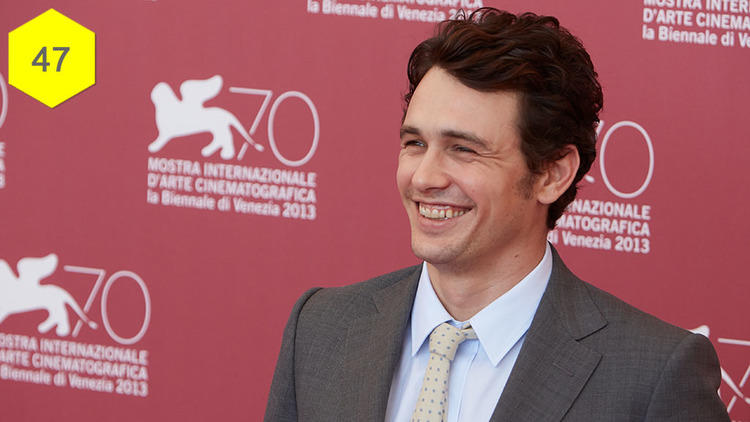 47/50
Michael What is it?In his latest provocative career choice, James Franco stars as gay activist Michael Glatze who, following a coronary scare in 2005, renounced his homosexuality and became an antigay icon for the Christian right. Who's involved?First-time director Justin Kelly brings this controversial tale to the screen, while Franco is supported by Zachary Quinto and Daryl Hannah. When can I see it?No release date yet. Image: © andersphoto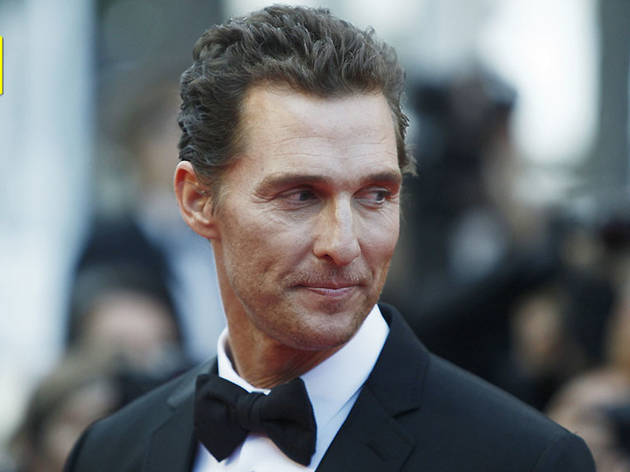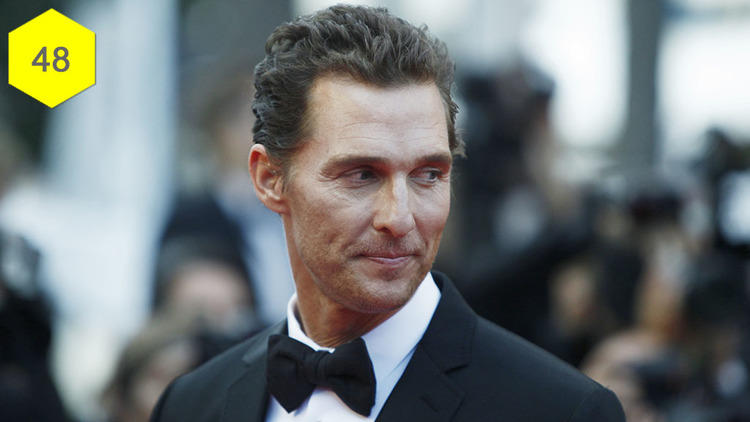 48/50
The Sea of Trees What is it?The sea of trees, also known as the suicide forest, is an area of woodland in Japan known partly for its eerie quiet—the trees are too densely packed to allow wildlife to thrive—and partly for its popularity as a place to take one's own life. This film follows an American tourist who decides to kill himself, but who reconsiders when he meets a Japanese man on the same mission. Who's involved?This has got quality written all over it: Gus Van Sant directs, with Matthew McConaughey and Ken Watanabe as the two central figures, and Naomi Watts in a supporting role. When can I see it?The film is currently shooting in Japan, so expect it late in 2015. Image: © PAN Photo Agency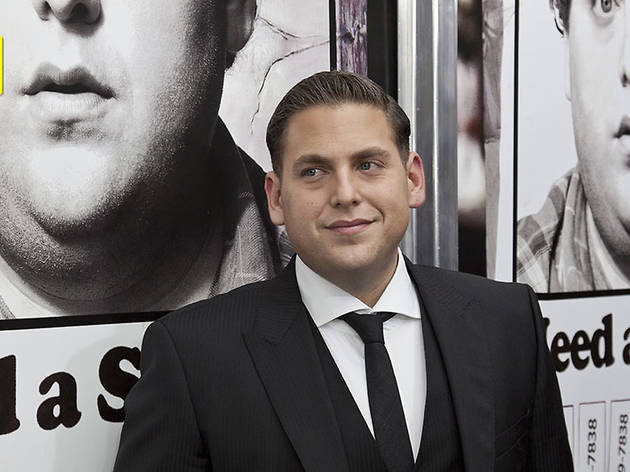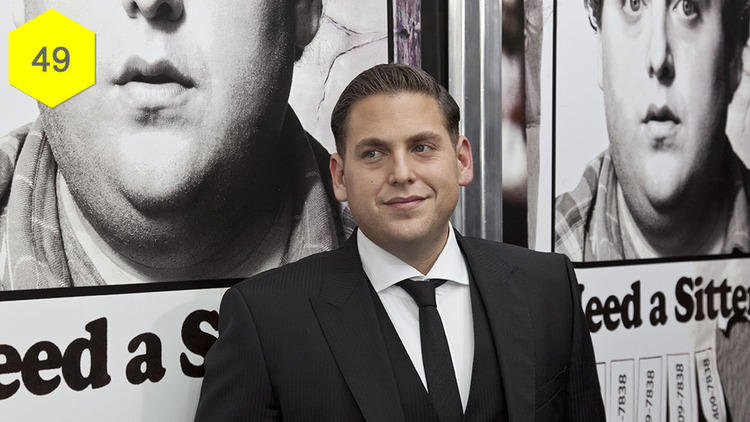 49/50
True Story What is it?As the title suggests, this is the real-life tale of Christian Longo, who murdered his wife and three children, went on the run and ended up on the FBI's Most Wanted list before being exposed by a journalist whose identity he had rather foolishly assumed. Who's involved?Jonah Hill plays Longo while James Franco portrays New York Times writer Michael Finkel, who found out that the killer had been using his name. In a promising move, experienced London theater director Rupert Goold has been given the job of helming. When can I see it?Filming is complete but there's still no release date. Image: © lev radin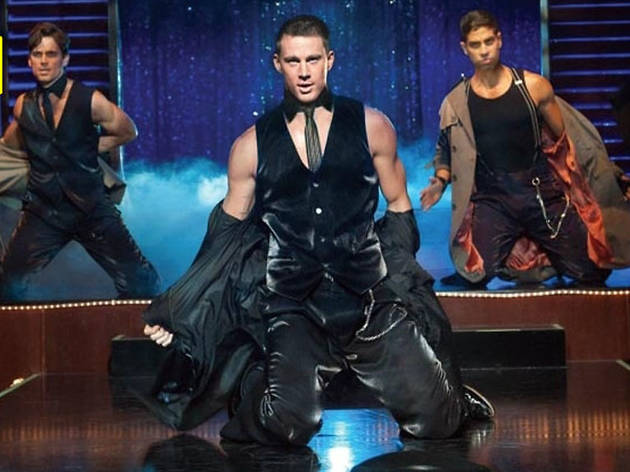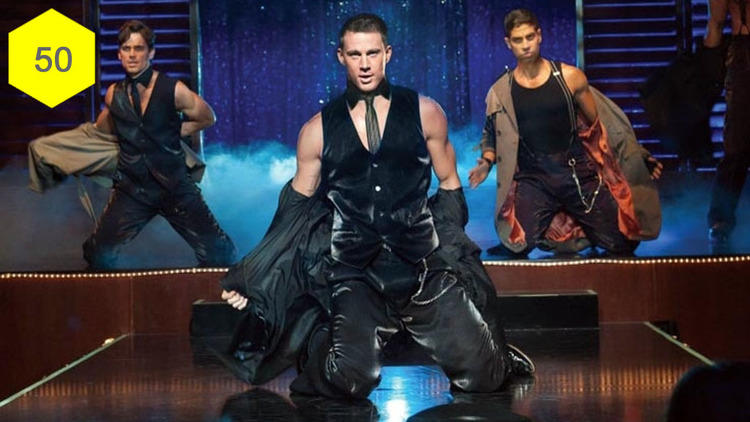 50/50
Magic Mike XXL What is it?The further adventures of a Florida male stripper, back by popular demand after the first movie became a smash hit with the bachelorette crowd (and, to be fair, with film critics). Who's involved?The character of Mike was based on star Channing Tatum's own pre-fame experiences, so of course he's back in the title role, ably assisted by Joe Manganiello as his memorably named foil Big Dick Richie. Sadly, original director Steven Soderbergh has jumped ship, so it's down to relative unknown Gregory Jacobs (Soderbergh's usual assistant director) to deliver all the feisty punchlines and quivering man-meat the fans expect. When can I see it?It opens on July 1, 2015.