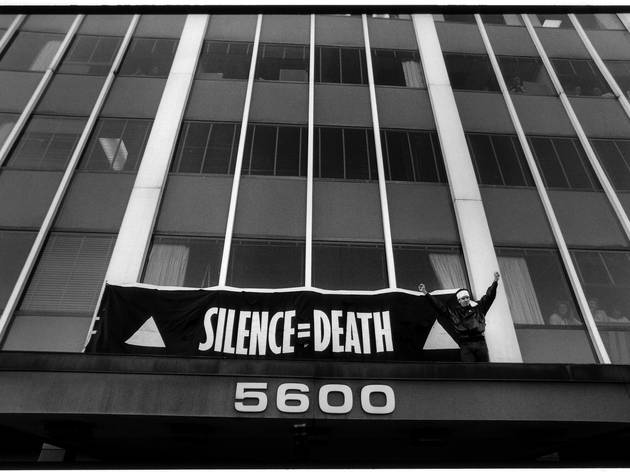 The new nominees: Q&A with David France, director of How to Survive a Plague
Time Out New York chats with first-time Oscar nominees about the awards race in its final days.
The Oscars are only days away and, as Time Out New York has done in previous years, we like to check in with some first-time nominees to see how they're handling the pressure of the race. Back in 2012, we first spoke to How to Survive a Plague's David France about his landmark debut, a chronology of AIDS-activism footage. (Read our five-star review.) France's film is nominated for Best Documentary Feature. We called him again.

Congrats on the nomination!
Thanks. It's a little overwhelming.

How important are awards to you in general?
They hadn't been important to me before this. As a journalist and an author, I've gotten occasional awards that have been encouraging to me as milestones in my career. But I haven't been in a situation where [awards] were able to make such a difference for the visibility of the project. You can feel it, you can see it.

You must have suspected that Hollywood might take notice of your film in a big way.
I wouldn't be being honest if I told you I didn't think about it. But it's not like I was planning my acceptance speech. The history of ACT UP and what those activists were able to accomplish—it really is a Hollywood story to begin with, a medical thriller. That it hasn't made it into that language yet seems almost inexplicable.

Why do you think it's taken this long to make a documentary from the existing footage?
We could only see the terrible loss. I experienced this history; I'm a gay man whose friends and loved ones were struck down in the epidemic. It takes a period of reflection—in this case, 15 years—to be able to look back and see a more rounded view of the moment. After the treatment breakthrough in 1996, nobody said "Good job" to these guys. And I know why: We were all so wounded and just relieved that the hospitals were emptying out. You don't have a party when they stop waterboarding you.

Maybe your film is the party.
These people deserve to be thanked.

Hopefully at the podium.
Wouldn't that be cool? The four other nominated films are really good. I do agree with people that it's been an intensely competitive year. But I don't know how Oscar members vote. I don't even know who they are!

Follow Joshua Rothkopf on Twitter: @joshrothkopf
Read our Q&A with Argo screenwriter Chris Terrio