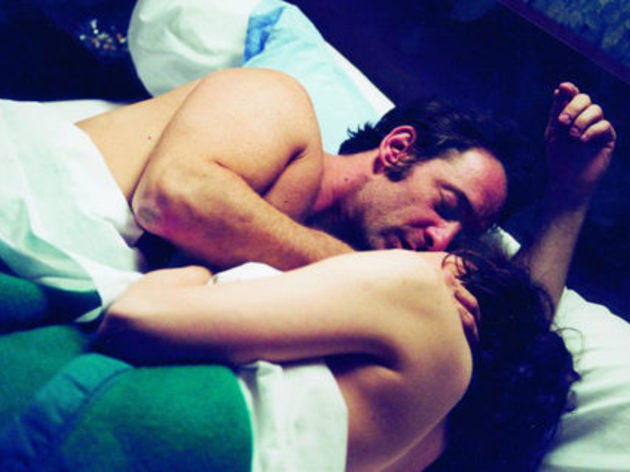 1/10
Movies of the decade: Friday Night (2002)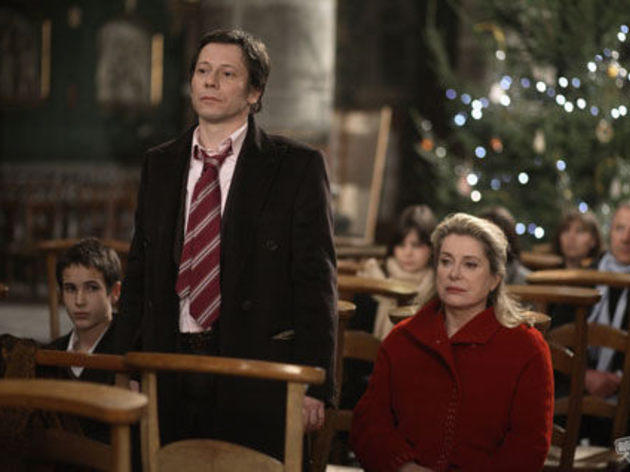 2/10
Movies of the decade: A Christmas Tale (2008)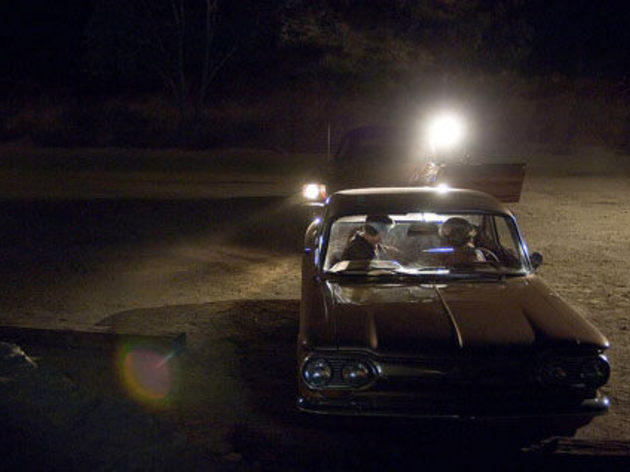 3/10
Movies of the decade: Zodiac (2007)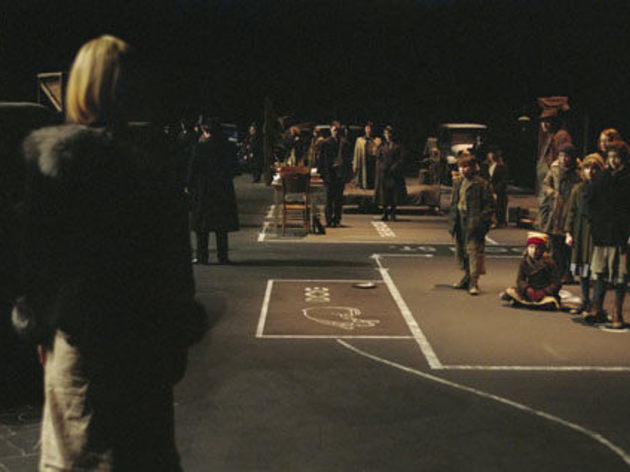 4/10
Movies of the decade: Dogville (2003)
5/10
Movies of the decade: Yi Yi (A One and a Two...) (2000)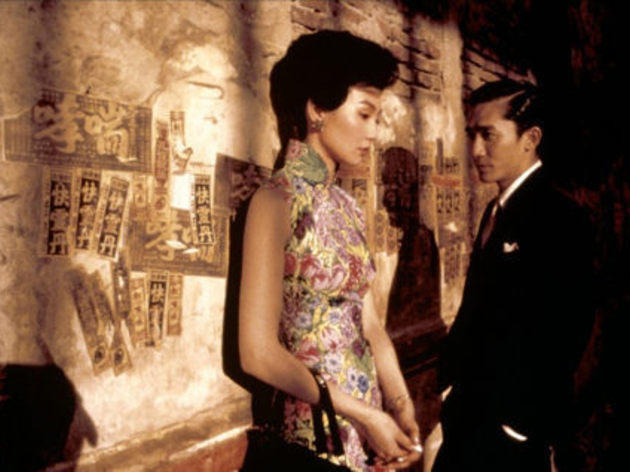 6/10
Movies of the decade: In the Mood for Love (2000)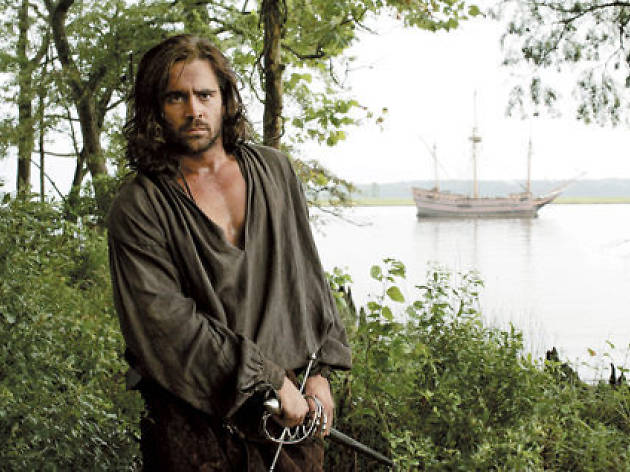 7/10
Movies of the decade: The New World (2005)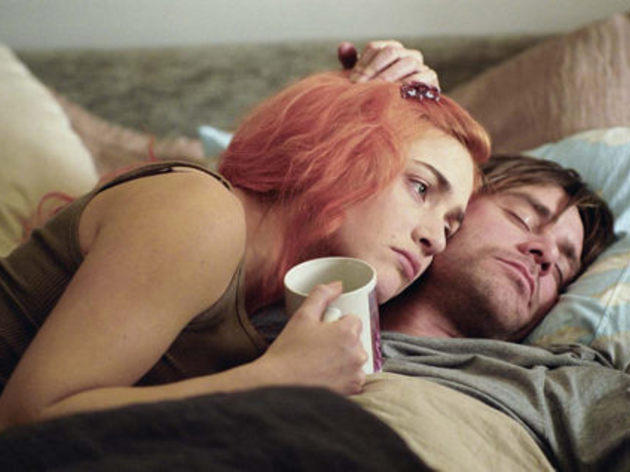 8/10
Movies of the decade: Eternal Sunshine of the Spotless Mind (2004)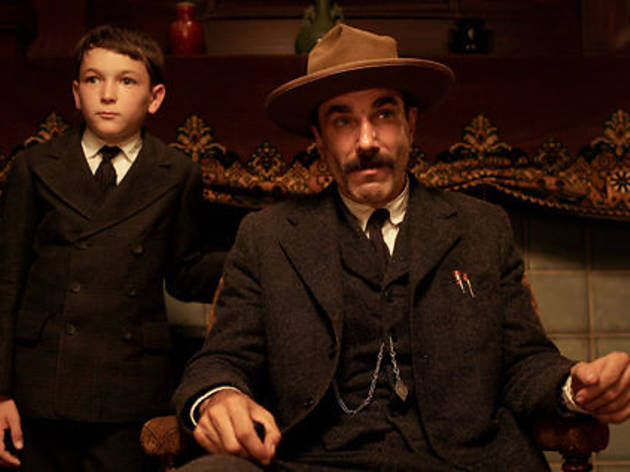 9/10
Movies of the decade: There Will Be Blood (2007)
10/10
Movies of the decade: Mulholland Drive (2001)
The TONY top 50 movies of the decade
We count down the movies that mattered.
Who knows what to call them: the Aughts, the Naughts, the "Double-Os." Actually, we prefer the Uh-Ohs, given the movies these ten years have produced. Looking back, we found mastery and mirth—but mainly a lot of pain. This makes perfect sense. Cinema reflects the age it's made in. We asked 14 of our contributors to provide a ranked ballot of their ten favorites. After tabulating the results (and engaging in some decidedly unscientific back-and-forth), Team Film arrived at a vivid picture of a troubled time. Did we miss anything? Let us know. You can click on any writer's byline to see their personal list.

Participants: David Fear, Joshua Rothkopf, Keith Uhlich, Stephen Garrett, Andrew Grant, Aaron Hillis, Kevin B. Lee, Karina Longworth, Maitland McDonagh, Troy Patterson, Nicolas Rapold, Lisa Rosman, Nick Schager, S. James Snyder.
BALLOTS:
Joshua Rothkopf
1. Mulholland Drive
2. Zodiac
3. Lilya 4-Ever
4. 25th Hour
5. Brokeback Mountain
6. American Psycho
7. Yi Yi
8. 24 Hour Party People
9. Kings and Queen
10. Before Sunset
Lisa Rosman
1. I'm Not There
2. I Heart Huckabees
3. A Christmas Tale
4. Eternal Sunshine of the Spotless Mind
5. Y Tu Mam Tambin
6. Dancer in the Dark
7. Grizzly Man
8. Brokeback Mountain
9. Volver
10. Forty Shades of Blue
Nick Schager
1. The New World
2. Mulholland Drive
3. Zodiac
4. There Will Be Blood
5. Trouble Every Day
6. In the Mood for Love
7. Three Times
8. Femme Fatale
9. The Royal Tenenbaums
10. Memories of Murder
Karina Longworth
1. Punch-Drunk Love
2. A Christmas Tale
3. Friday Night
4. Silent Light
5. Eternal Sunshine of the Spotless Mind
6. The New World
7. My Winnipeg
8. Marie Antoinette
9. Dancer in the Dark
10. Ocean's 13
Andrew Grant
1. Synecdoche, New York
2. There Will Be Blood
3. Eureka
4. Turning Gate
5. Trouble Every Day
6. Moulin Rouge!
7. The Wayward Cloud
8. Dogville
9. Kings and Queen
10. In the Mood For Love
Stephen Garrett
1. In the Mood for Love
2. Songs from the Second Floor
3. Dogville
4. Talk to Her
5. Mulholland Drive
6. Kings and Queen
7. The 40-Year-Old Virgin
8. The Diving Bell and the Butterfly
9. Cach
10. Amlie
S. James Snyder
1. Eternal Sunshine of the Spotless Mind
2. There Will Be Blood
3. 4 Months, 3 Weeks and 2 Days
4. Before Sunset
5. Man Push Cart
6. Children of Men
7. Rivers and Tides: Andy Goldsworthy Working with Time
8. Spirited Away
9. Casino Royale
10. Requiem for a Dream
Kevin B. Lee
1. Yi Yi
2. Where Does Your Hidden Smile Lie?
3. AI Artificial Intelligence
4. Syndromes and a Century
5. Oxhide
6. Bamako
7. By Comparison
8. Platform
9. L'Intrus
10. Eternal Sunshine of the Spotless Mind
Maitland McDonagh
1. Hukkle
2. Oldboy
3. Pan's Labyrinth
4. Winged Migration
5. Spirited Away
6. Let the Right One In
7. Donnie Darko
8. Shaun of the Dead
9. Memento
10. City of God
Troy Patterson
1. Mulholland Drive
2. Inglourious Basterds
3. Eternal Sunshine of the Spotless Mind
4. American Psycho
5. Dogville
6. Bamboozled
7. Gosford Park
8. Old School
9. Ocean's Eleven
10. Femme Fatale
Aaron Hillis
1. In the Mood for Love
2. The New World
3. Eternal Sunshine of the Spotless Mind
4. There Will Be Blood
5. Inland Empire
6. Cach
7. Spirited Away
8. Grizzly Man
9. Lost in Translation
10. Dogville
Nicolas Rapold
1. Domestic Violence
2. The Death of Mr. Lazarescu
3. Friday Night
4. Mulholland Drive
5. The Royal Tenenbaums
6. Still Life
7. Tropical Malady
8. There Will Be Blood
9. When the Levees Broke
10. Zodiac
David Fear
1. There Will Be Blood
2. Mulholland Drive
3. Yi Yi
4. Head-On
5. Gosford Park
6. Pulse
7. Werckmeister Harmonies
8. In the Mood for Love
9. Domestic Violence
10. Punch-Drunk Love
Keith Uhlich
1. The Mad Songs of Fernanda Hussein
2. The New World
3. Miami Vice
4. Five Dedicated to Ozu
5. Inland Empire
6. Looney Tunes: Back in Action
7. The Sun
8. Youth Without Youth
9. The Limits of Control
10. Aqua Teen Hunger Force Colon Movie Film For Theaters