10 movies that will knock you out at 'Japan Cuts'
Samurai cats, porn stars and a drug trip for the ages await the curious at New York's annual series of Japanese cinema
Japan Society's annual series "Japan Cuts" may not be the biggest film festival in the world. (It's been terrific to watch it grow over the last nine years.) Still, no other film showcase on Earth can compete with its culture-specific authority—or the quality of its titles. And we do mean titles. Check out these poetic ones: Undulant Fever. The Voice of Water. Pieta in the Toilet. Clearly, these are movies that follow their own muse. "Japan Cuts" has never shied away from brave and idiosyncratic filmmaking, and this year's edition—which runs today through July 19—is their most provocative to date. Going solo after nearly a decade of partnering with the New York Asian Film Festival, the series feels even more adventurous. The 2015 lineup is a peerlessly insightful look at the current state of Japanese cinema (with a few refurbished classics thrown in for good measure). Here are our 10 favorites from this year's slate.
Visit Japan Society for ticket info and a full screening schedule.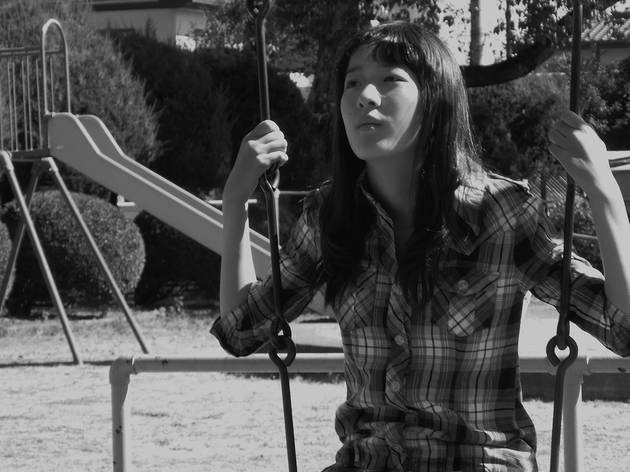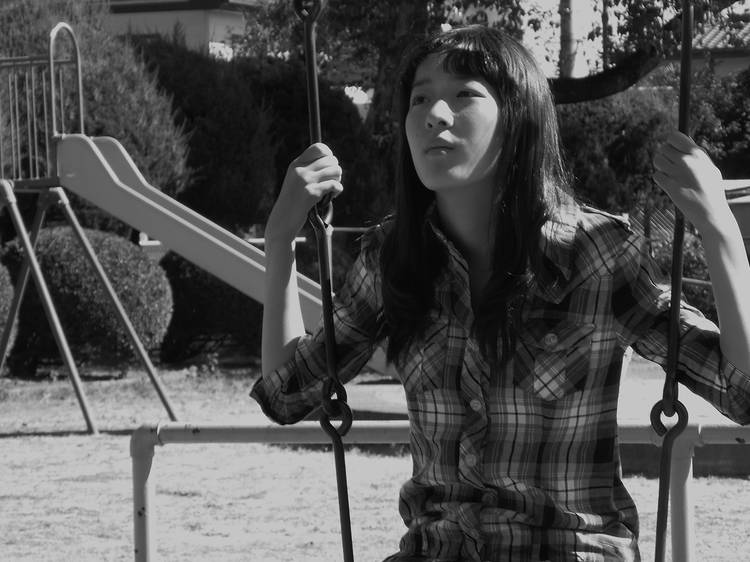 1. And the Mud Ship Slips Away
Hirobumi Watanabe's black-and-white story of slackers on the far fringes of Fukushima doesn't want you to know that it's a midnight movie—and neither does Japan Cuts, as they've programmed the film at the top of a Saturday afternoon. But it is. Located somewhere in the limbo between Jim Jarmusch and David Lynch, And the Mud Ship Slips Away spends most of its time as an amusingly hostile portrait of a 36-year-old layabout (Kiyohiko Shibukawa) who lives with his immortal grandmother and the new half-sister he never knew he had. A typical scene finds him cruising around town with his friend while discussing Angelina Jolie and her husband, "Brappie." And then, one afternoon, our hero decides to become a drug mule and all hell breaks loose. The movie will spit you out into the high summer sun just after 2pm, and you'll spend the rest of the day rubbing your eyes.

Sat 11 at 12:30pm.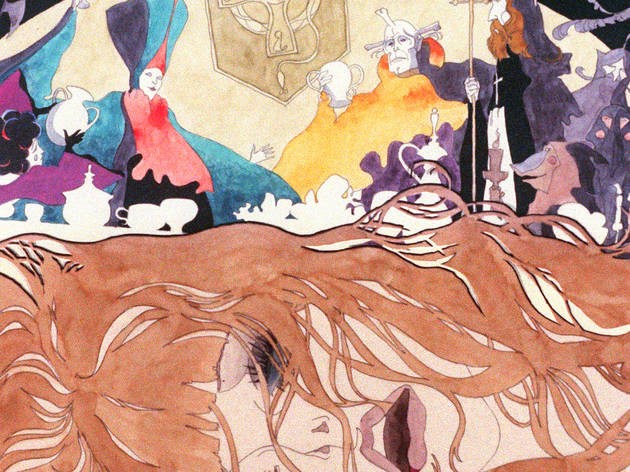 Essentially an animated feature-length adaptation of that scene in Rosemary's Baby where Mia Farrow is raped by the Devil, Eiichi Yamamoto's poetically titled 1973 cult classic has never been released in the United States, and it's easy to see why. Drawn in a style that evokes the stained glass windows of a Satanist church, the psychedelic Belladonna of Sadness tells the story of a nubile French girl named Jeanne who is ravaged by the Prince of Darkness and then punished for the ecstasy he gives her. Presented here in a brand new 4K restoration (because why not?), this may not be ideal viewing for a first date, but animation buffs—or anyone who wants to see a veritable cornucopia of phallic imagery—couldn't ask for a more demented Friday night at the movies.

Fri 10 at 10:30pm.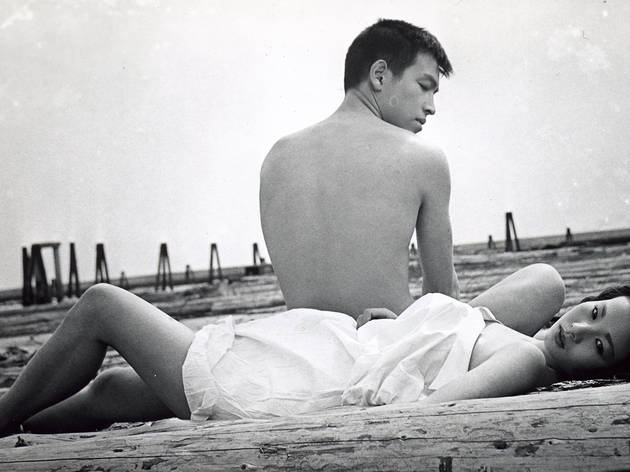 Cruel, indeed: Two amoral teenagers get their kicks performing sexual shakedowns on middle-aged men in Nagisa Oshima's lurid 1961 curio, a portrait of adolescent angst which provides a fascinating glimpse of the nihilism of Japan's post-WWII generation and has rightly emerged as a minor classic. Coursing with the same anarchic energy that had already begun to characterize Oshima's foreign contemporaries (Godard looms particularly large), Cruel Story of Youth deserves this overdue 4K restoration and then some: The film's colors are finally as vivid as its emotions.

Sun 12 at 2:45pm.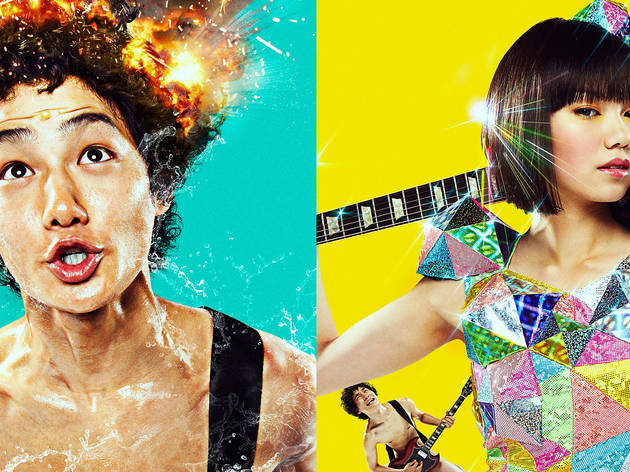 4. HIBI ROCK: Puke Afro and the Pop Star
A good rule of thumb for choosing what to see at a film festival: If a movie has the word puke in the title, you should probably make it a priority. Yu Irie's rambunctious rock comedies are something of an acquired taste (the director's hyper sense of humor and penchant for clownish sound effects make HIBI ROCK feel like a live-action anime), but they flow with an infectious energy that's unlike anything you'll find in the Western world. This one follows an aspiring punk guitarist who gets played off the stage by a pop star, an emasculating embarrassment that turns his world upside down.

Thu 9 at 9pm.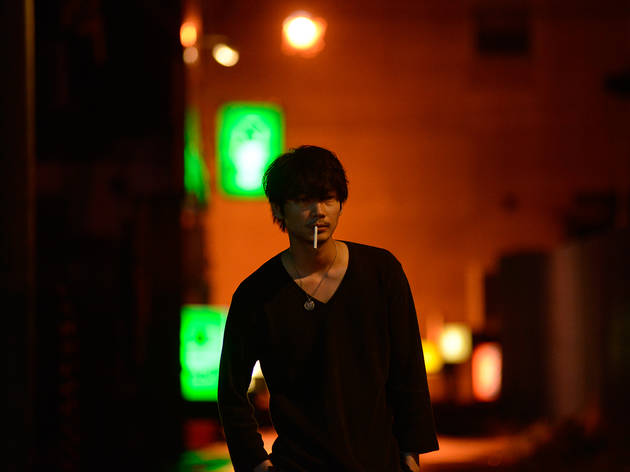 5. The Light Shines Only There
The fringes of Japanese society have become an increasingly popular topic for native filmmakers in the wake of the Fukushima disaster, and though The Light Shines Only There is adapted from a novel that was written long before the upheaval of 3/11, this melodrama about an unemployed miner who falls in love with his friend's prostitute sister is uncommonly attuned to the inertia of communal pain and the vulnerability required for healing to begin. It may not be the most accurate representation of new Japanese cinema, but it nevertheless reflects the very best of what it has to offer.

Wed 15 at 9:30pm.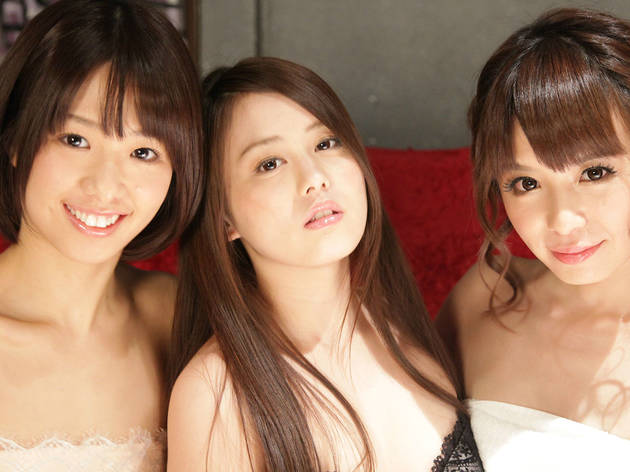 Have you ever wondered what goes on behind the scenes on the set of a Japanese porno? Of course you have. Well "Japan Cuts" has your back, as they've landed the North American premiere of this static but compelling look at the decidedly unglamorous area where adult video starlets are painted to look like the girl next door. Directed by veteran porn auteur Kei Morikowa, Makeup Room is a low-key charmer that's clearly informed by years of first-hand experience. The relaxed meshwork of sit-com storylines coheres into a convincing case that people who get naked for a living still have plenty to hide.

Fri 10 at 8:45pm.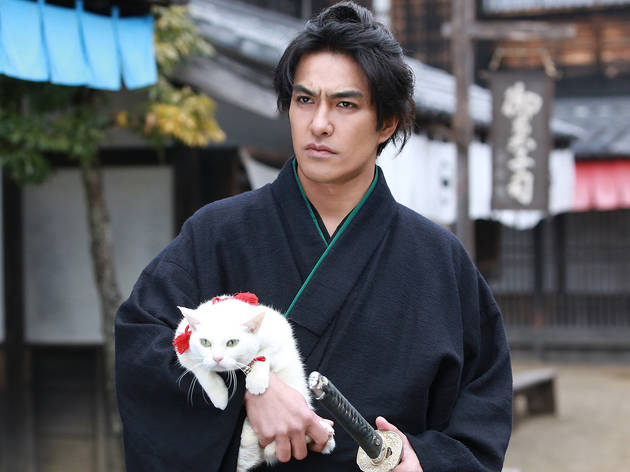 7. Neko Samurai 2: A Tropical Adventure
The sequel to a movie about the friendship between a samurai and a cat, it should hardly come as a surprise that Neko Samurai 2: A Tropical Adventure is due to be the most popular film at this year's festival. (Its screening is sold out, but a wait list will form at the Japan Society's welcome desk one hour before showtime.) Kazuki Kitamura, who was recently seen stateside in Dave Boyle's Man From Reno, reprises his role as the only ronin who kills with cuteness, journeying to the southern island of Shikoku with his loyal feline companion. Resistance is futile.

Sat 18 at 8:45pm.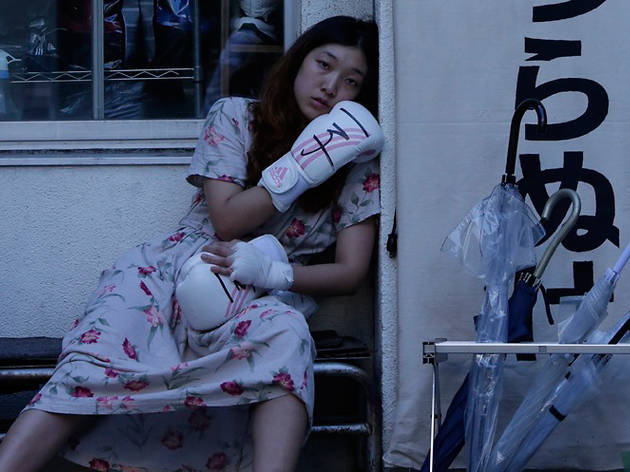 This year, the fest is giving their "Cut Above" Award for Outstanding Performance in Film to Sakura Ando (who might be thought of as the indie-ish Kate Lyn Sheil of Japan), and this discomfortingly dark comedy is proof enough that she deserves any accolades coming to her. Ando stars as a thirtysomething deadbeat who lives in her parents' overcrowded house and works at a local convenience store where she's harassed by a string of lecherous men. Literally taking matters into her own hands, Ando falls into the world of amateur boxing and learns how to punch back. Part shaggy rom-com, part sports movie, and all so disarmingly dingy that you're surprised by how well it works, 100 Yen Love is independent Japanese cinema at its finest.

Thu 16 at 8:45pm.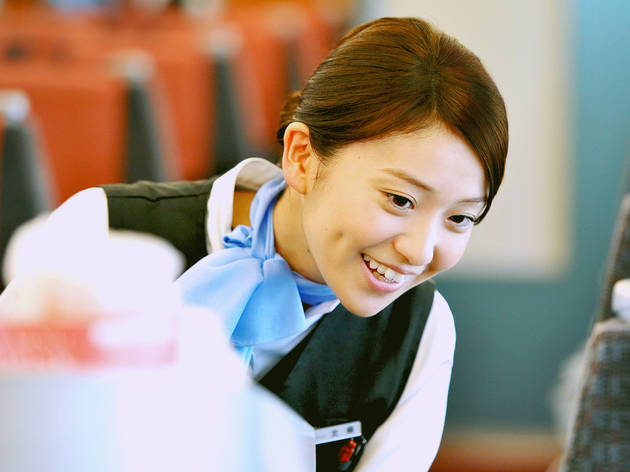 This may just be a glorified ad for Odakyu Electric Railway's "Romancecar," but Japan has a proud tradition of making excellent movies out of train commercials (look no further than Hirokazu Kore-eda's disarmingly sweet 2011 film I Wish). Former J-pop star Yuko Oshima, in her first role since graduating from the monolithic girl group AKB48, plays a railroad attendant who's crisscrossing the country in order to find herself. Round Trip Heart is so sweet and disarming that you'll be eager to buy whatever it's selling—in fact, it's enough to make you wish that Amtrak might be a little more emotionally available.

Fri 10 at 6:30pm.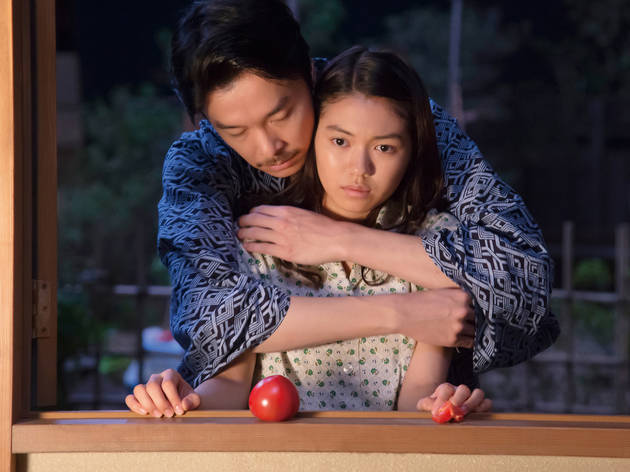 10. When I Was Most Beautiful (a.k.a. This Country's Sky)
Few films have ever more vividly captured the shell-shock of life during wartime than Haruhiko Arai's bucolic WWII drama about a teenage girl who falls in love with a middle-aged neighbor who's been deemed unfit to join the army for its final stand. Rich with period details and veiled in a thick silence that palpably traces the impossible distance between combat and the civilians removed from it, When I Was Most Beautiful tells a heavy story with a tender touch.

Sat 18 at 6pm.