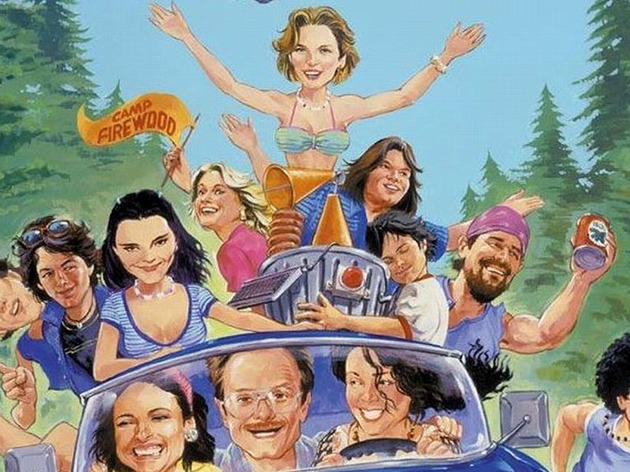 20 things you didn't know about Wet Hot American Summer
Just in time for the Netflix spin-off series, we take a look back at the original movie and what you might not have known
A comedy classic that took a decade to become one, Wet Hot American Summer has the kind of fiercely rabid fandom that not many movies can claim. Now, as its highly anticipated, sure-to-be absurd prequel, Wet American Summer: First Day of Camp, gets ready to premiere 14 years after the film's debut (the first of eight episodes hit Netflix July 31, 2015), we decided to take a look back at Camp Firewood and how this wonderfully bonkers movie came to be.
20 things you didn't know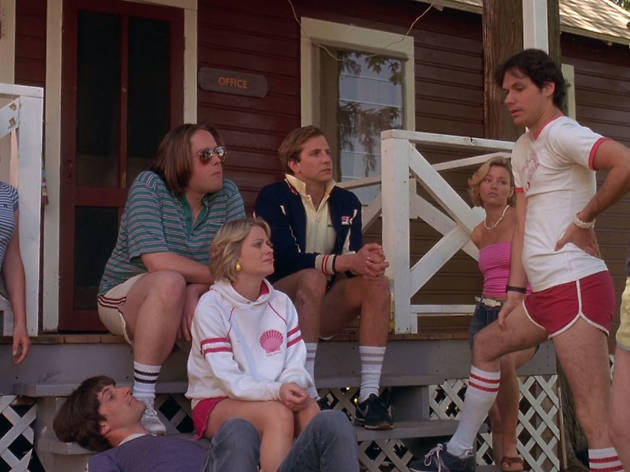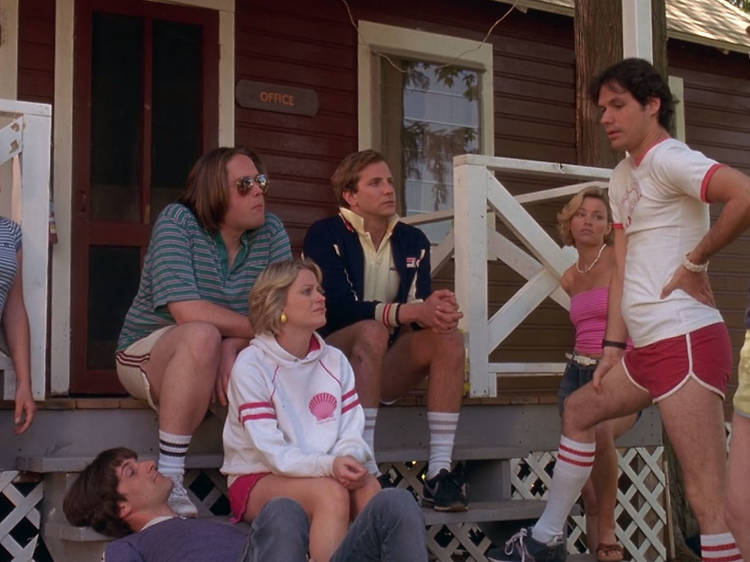 1. It was a box office bomb loathed by critics
Hitting theaters on July 27, 2001, Wet Hot American Summer opened in only 12 theaters, pulling in a paltry $295,000. Cowriter and director David Wain called the film a "financial disaster." But arguably worse were reviews that Wain's cowriter Michael Showalter describes to Time Out New York as "hostile." In his scathing review, Roger Ebert took a cue from the song "Hello Muddah, Hello Fadduh," writing: "Wow I hate it something fierce/Except the astrophysicist David Hyde Pierce."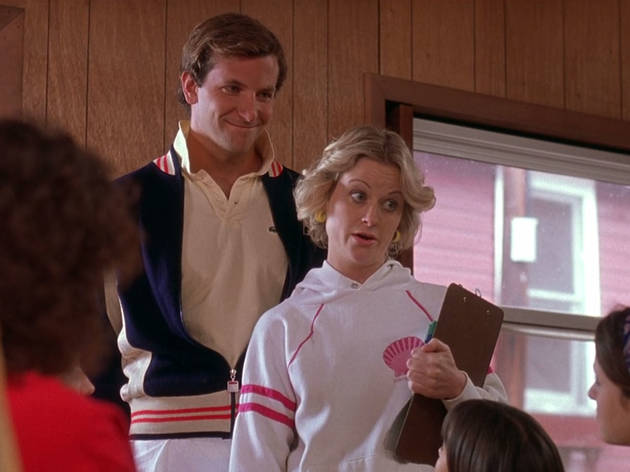 2. DVD saved Wet Hot American Summer's reputation
Despite this two-front failure—at the box office and with critics—the film found an audience that began to spread the buzz of this weird camp movie parody. Showalter told Time Out New York, "I'd get someone saying, 'We had a Wet Hot American Summer party last night, and everybody dressed in costume.'" When the movie hit DVD in January of 2002, this accessibility allowed the cult following it knows today to grow, helping to launch such talent as Elizabeth Banks, Amy Poehler and Bradley Cooper along the way.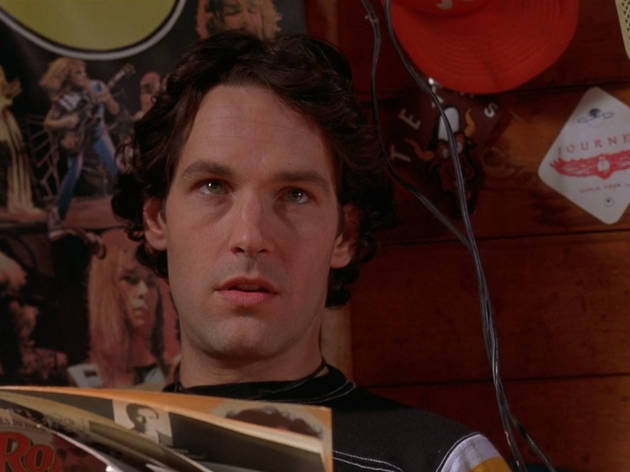 3. Paul Rudd may not have been paid for his appearance
Made for a meager $1.8 million dollars, Wet Hot American Summer operated on a shoestring budget. But producers may have gotten a great deal thanks to Rudd's laissez faire attitude about his payday. In a 2011 interview with Entertainment Weekly, Rudd admitted, "I'm not sure I got paid. I'm not kidding. If I did, I would have gotten the very minimum. But it was such a small production, and stuff falls through the cracks."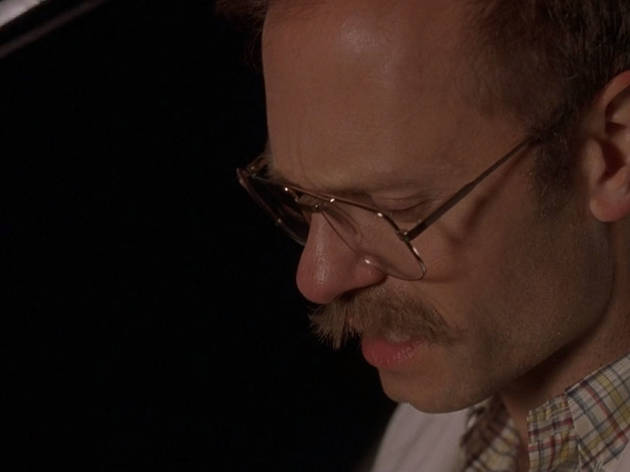 4. The line "Oh, fuck my cock" convinced Pierce to sign on
The Frasier star was eager to find a role as far away from the preppy and precious Niles Crane as possible. Pierce recounted his reaction to reading this scripted exclamation of astrophysicist Henry Newman in Details, saying, "Okay, that, weirdly, is one of the greatest lines I've ever read."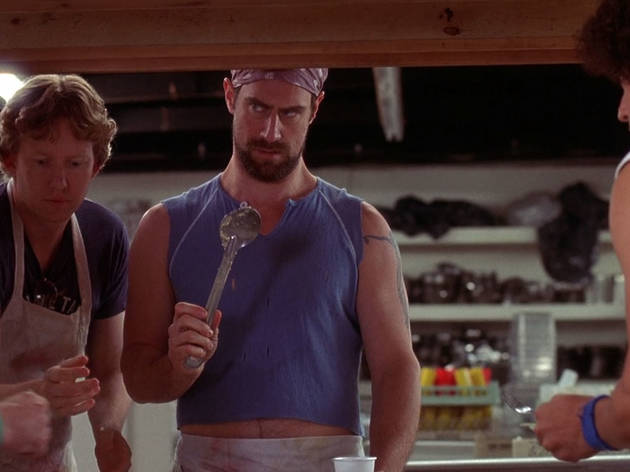 5. Christopher Meloni was cast for making Gene a "whacked-out, cuddly Rambo"
Through the audition room door, the Law & Order: SVU star could hear other actors approaching the role with lots of bravado and aggression. But Meloni's curious take won the day and drove him to change his look to suit. "I grew that facial hair out for four months," he said to Details. "I didn't shave. I gained weight. I didn't get as chunky as I wanted to. I did the do-rag intentionally to have my ears stick out and give me an elfin quality. Everything had a purpose. It was very clear. And again, I think it's because I understood Gene."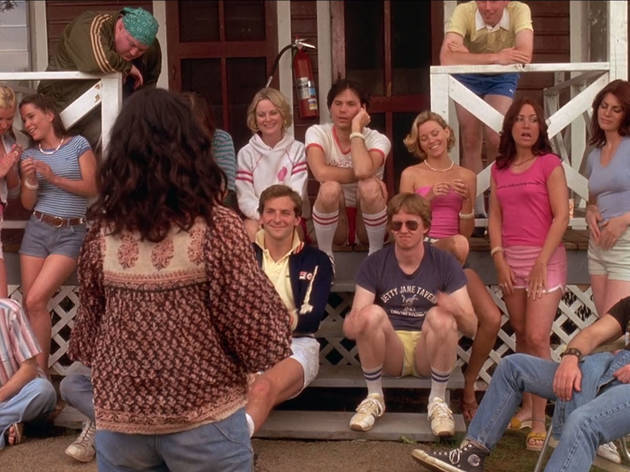 6. The early script readings boasted even more stars
Mary-Louise Parker, Amanda Peet and Dan Castellaneta (voice of Homer Simpson) turned out at table readings, while Wain and Showalter sought financing and hammered their draft of Camp into Wet Hot American Summer.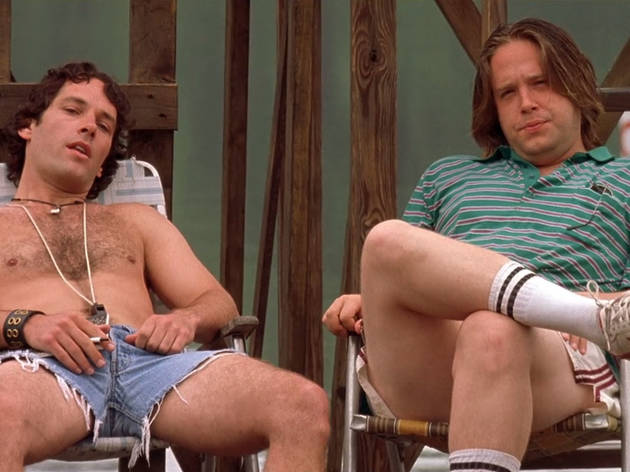 7. Rudd didn't audition. He just asked to play Andy.
After wrapping on Baz Luhrmann's Romeo + Juliet, Rudd and his costar Zak Orth went to see the play Sex a.k.a. Wieners & Boobs, which Showalter and Wain wrote. Impressed, Rudd and Orth introduced themselves afterward. And when Rudd got the script for Wet Hot American Summer a few months later, he suggested himself for Andy. Wain took him up on it, and Orth was cast as camp counselor J.J.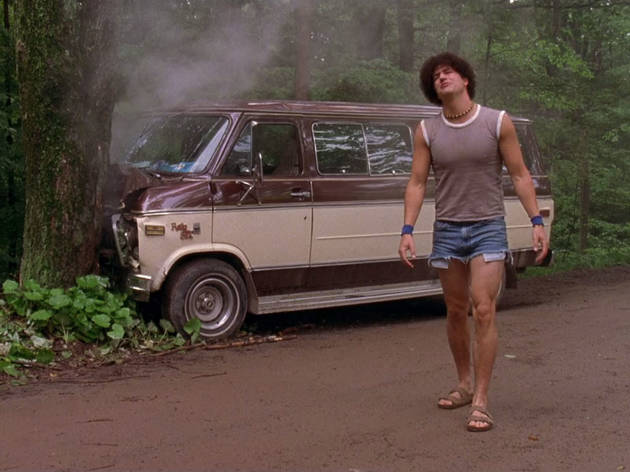 8. Wet Hot American Summer is based on Wain and Showalter's own experiences at camp
Following the end of their MTV show, The State, the pair used their fond (and not-so-fond) memories of summer camp stays in Maine and the Berkshires as the basis of Wet Hot American Summer's daffy and deranged antics. Showalter's Coop was fueled by his adolescent perception that he was a nice guy, destined like all nice guys to finish last. Wain expanded on his 1979 fears of the falling Skylab crashing into his camp. Plus, he admitted to Details, "When Victor drops his kids off and runs back to camp in the van because he wants to see a girl, and then the van crashes, and he's screwed, and he can't go see the girl? That's exactly what happened to me."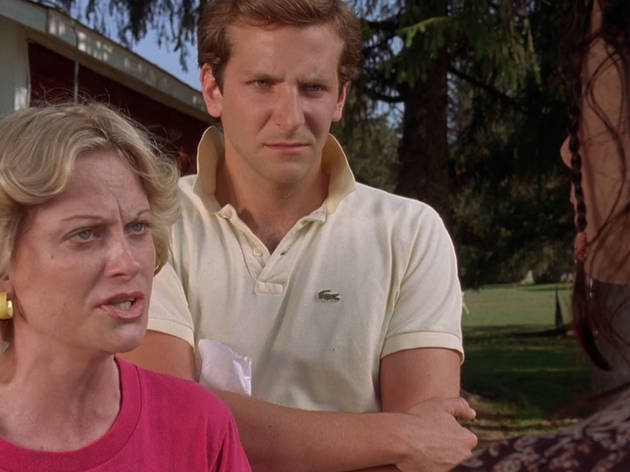 9. Bradley Cooper skipped his drama school graduation to make his film debut here
Before he was, y'know, winning multiple Oscar noms with American Hustle, American Sniper and Silver Linings Playbook, Cooper was ecstatic to snag a supporting role as a drama club sidekick to Amy Poehler, then best known for the TV sketch series The Upright Citizens Brigade. Though he'd earned some screen time during New York City's Actors Studio Drama School's Inside the Acting Studio (he was one of the students who asked questions of Sean Penn and future costar Robert De Niro), Cooper missed out on his graduation day to get goofy in the Pennsylvania locale for Camp Firewood. Or as he put it to James Lipton when he returned as a guest on the Q&A series, "I was having sex with Michael Ian Black in a sports shed [at the time.]"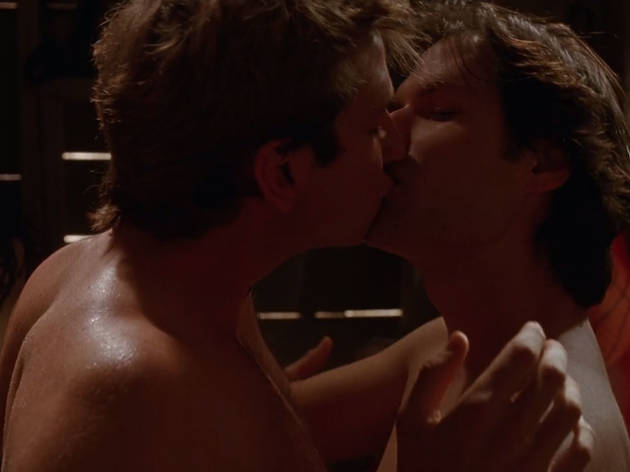 10. Cooper counts his lip-lock with Black as a high point
While promoting The A-Team on Live With Regis and Kelly, Cooper called this his favorite onscreen kiss. Black later remembered the scene warmly to Details, saying, "In a professional environment, I absolutely took Bradley Cooper's cherry. And I feel good about that. What I don't feel good about is I am the Peter Scolari to his Tom Hanks."
Show more