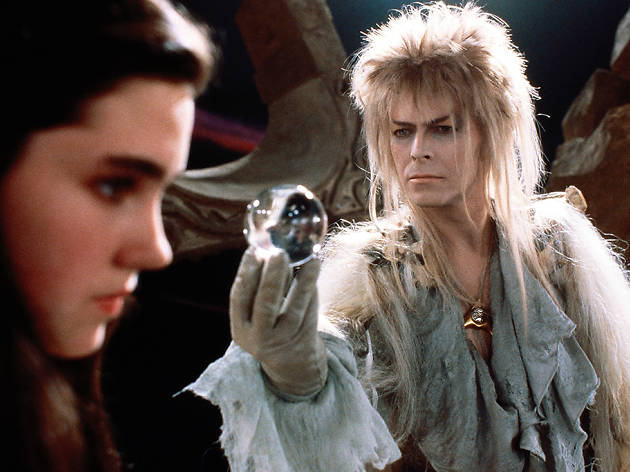 The 10 David Bowie movies that define his film career
We revisit and rank Bowie's 10 best (and craziest) roles on the silver screen, from Labyrinth to The Prestige
Ready for a David Bowie movies marathon? The artist was never afraid to take his performance to a new level, especially in these 10 standout film roles (fine, one's a TV show). Some of David Bowie's roles, like artist Andy Warhol, make sense, and others, like a cocaine-crazy vampire, make sense only for someone with Ziggy Stardust as an alter ego.
Best David Bowie movies and acting roles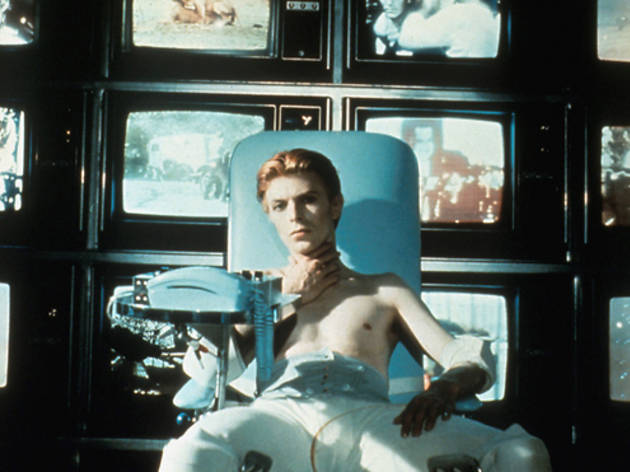 Having already brought Ziggy Stardust to life on his breakthrough concept album a few years prior, Bowie had plenty of experience playing tragic extraterrestrials before bringing his otherworldly elegance to the role of Thomas Jerome Newton, a wandering member of a drought-stricken alien race who comes to Earth for our water and winds up drowning in gin and existential angst.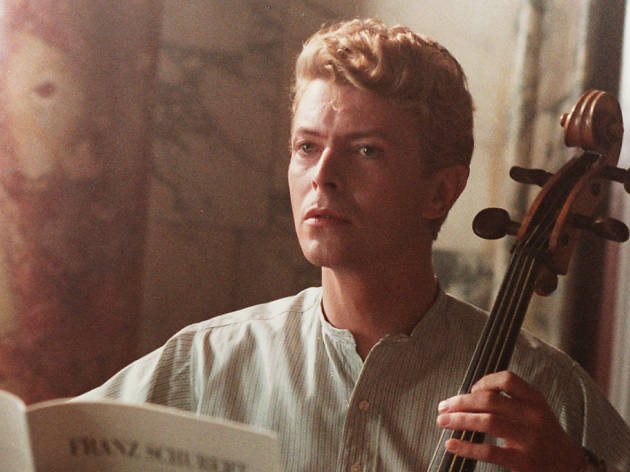 The music icon spent much of the '70s living like a vampire—but with cocaine instead of blood—so when it came time to play a romantically betrayed creature of the night, he brought to the role an emotional resonance that matched its old-school elegance and otherworldly sex appeal.
Somewhat lost amongst the controversy swirling around Martin Scorsese's provocative Biblical drama is Bowie's brief but unforgettable turn as the most hated man in the New Testament. His Pontius Pilate is haughty, majestic and cunning but woven through with enough humanity to transcend his traditional reputation as the Passion's biggest villain.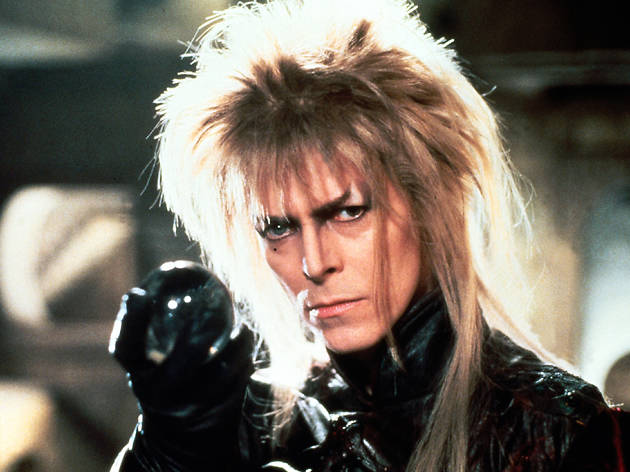 Regal, arrogant and wildly charismatic, Bowie is frighteningly believable as the magical, baby-snatching tyrant Jareth the Goblin King. His menacing glamour and the prominent bulge in his tights add a deep streak of psychosexual darkness to Jim Henson's psychedelic sorta-kid-friendly fairy tale.
Andy Warhol was the template for the fey, glam-obsessed naïf whom the musician played in the early part of his career, not to mention the subject of one of the best songs on Hunky Dory. Bowie's rendition of the Pop artist in Julian Schnabel's Jean-Michel Basquiat biopic is so spot-on that it's downright uncanny.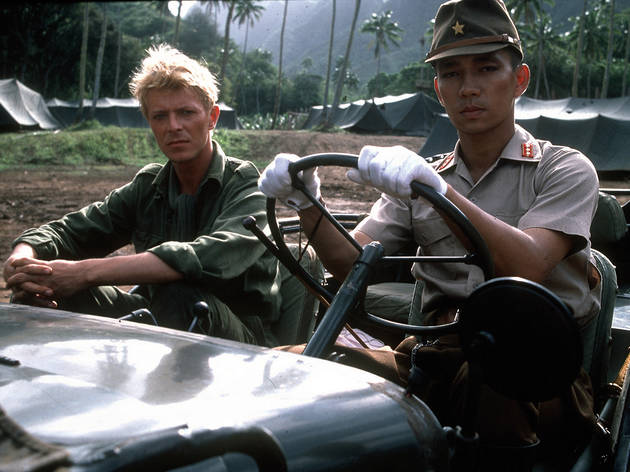 Considering that at the time he was rocking a bleach-blond perm and making New Wave–inflected synth pop, casting Bowie as a prisoner of war in a Japanese internment camp during World War II seems like an almost surreally bad idea—but the gentle, Christlike serenity he brings to the role makes it one of his most mythical performances.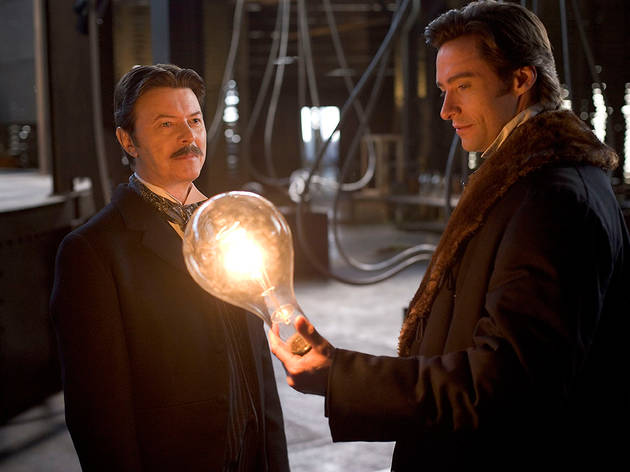 Christopher Nolan's tale of rival stage magicians is full of unexpected surprises. One of the most satisfying is when Bowie appears on-screen amidst swirling bolts of electricity as the mustachioed Nikola Tesla, the real-life 20th century scientific pioneer whose fictional inventions provide the film's most crucial pivot point.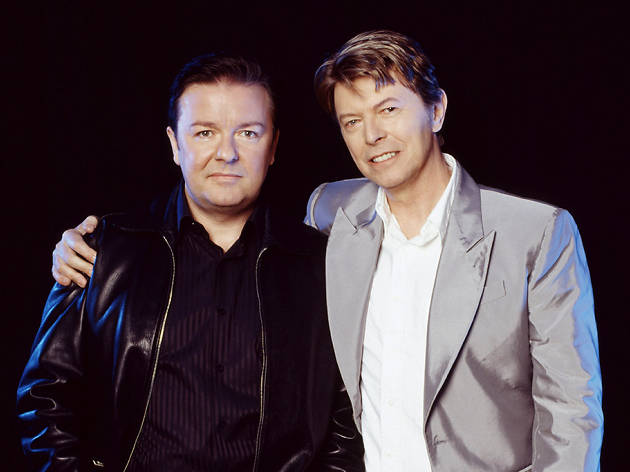 Photograph: ©HBO/Courtesy Everett Collection
No, it's not a movie, but Bowie is so excruciatingly funny in his guest turn on the follow-up to The Office that we had to include it. He may be a pal of Ricky Gervais in real life, but here, he leads an eager crowd in singing a jazzy, catchy and deeply cruel tune, "Little Fat Man," aimed at Gervais's character, Andy Millman.
Famed documentarian D.A. Pennebaker's drama-infused concert film may be visually murky, but the intensity of the glitter-encrusted cult that had sprung up around Bowie's glam-rock alien persona shines through clearly in disarming interviews with Ziggy's biggest super-fans and reaction shots of the crowd during a face-melting performance. The footage backstage during the show's many costume changes are peak Bowie.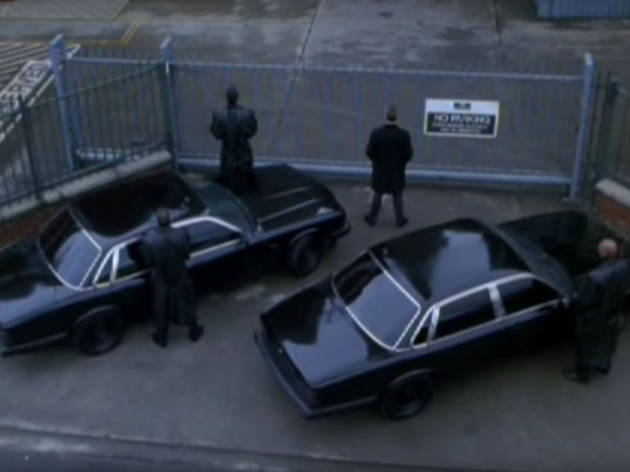 Representing the lower end of the wave of British gangster flicks that followed Lock, Stock and Two Smoking Barrels' unexpected international success, B.U.S.T.E.D isn't a very good movie altogether, but Bowie's brief turn as a silky veteran of London's criminal community alongside drum 'n' bass superstar Goldie is almost enough to make it worth sitting through. Good thing you can watch just his parts on YouTube.