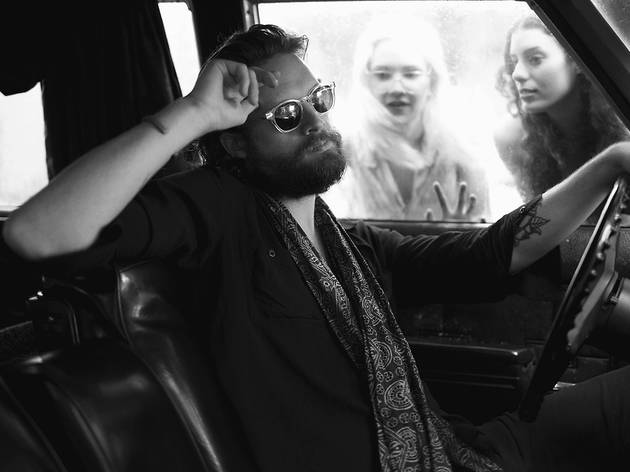 Best love songs of all time
Add the 60 best love songs ever recorded, from new classics to timeless romantic cuts, to your playlist now
Has any subject been written about more in music than The Big L? The answer, of course, is no. Love songs have a permanent place in popular culture, and we're guessing a hundred years from now songwriters will still be trying to tap into whatever that magic is that powers a perfect three-minute love song. In coming up with this definitive list of the 60 best love songs ever, we've scoured our hearts and included everything from throwback essentials and modern favorites to breakup songs that still floor us and underappreciated gems. Looking to have a bash with pals? Our sonic curation doesn't stop there. We've also got the party songs and karaoke songs that will make your next shindig pop.

Listen to these songs on Amazon Music

RECOMMENDED: The best 80s songs
The best love songs of all time, ranked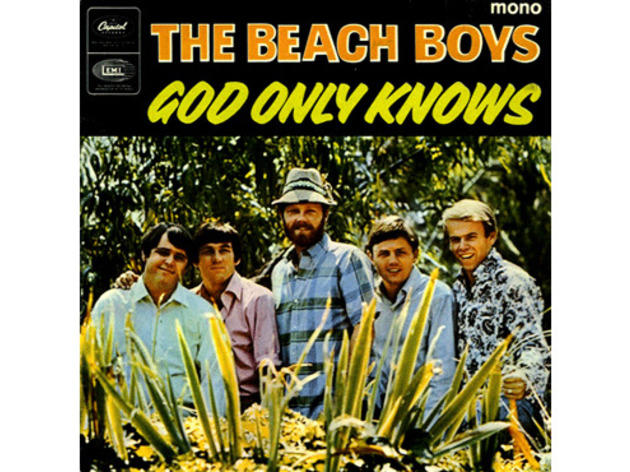 1. "God Only Knows" by the Beach Boys
In 1963, Brian Wilson was so obsessed with Phil Spector's orchestral vision for the Ronettes' "Be My Baby" that he purportedly took to listening to it 100 times a day. Three years later, Wilson and the Boys would surpass the master with a song that lifted the notion of the sophisticated love song clean into the heavens. The uncertainty of the first line ("I may not always love you") is a classic pop curveball, which works with the swooping transition from intro to verse. Once that miasmic mix of harpsichords and celestial brass clears, and that opening caveat is laid bare, we're left with a heartbreakingly tender song of yearning, of devotion and of fidelity. Combining the fatalism of lines like "what good would living do me" with the use of God in the title was risky business back in the mid-'60s. There was no need to worry. In fact, the song's universality has turned it into an almost nondenominational and humanist hymn, blessed with an equivocal outlook that can magically give succor to all forms of love.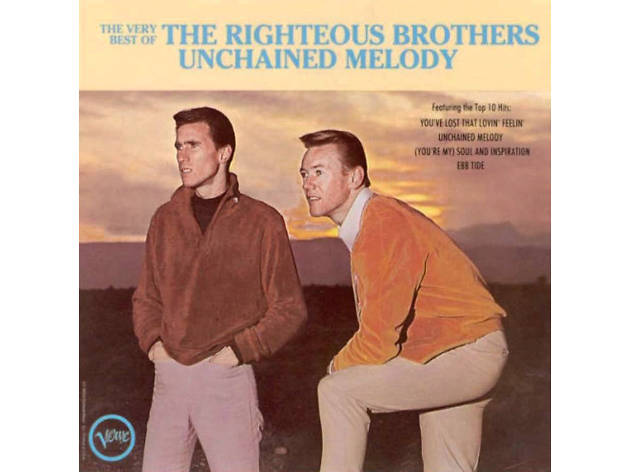 2. "Unchained Melody" by the Righteous Brothers
It's the mushy definition of a love song that becomes all the more powerful for it. "Unchained Melody" has all the corny trappings of a by-the-numbers ballad: the swooning, arpeggiated opening, the crescendo to an epic orchestral finale, lyrics whose blatant emotional manipulation ought to fall right apart under scrutiny. But there's real, undeniable hunger in Bobby Hatfield's luminous and raw vocal, the push and pull of the instrumentation is subtler than expected, and the words reveal layers where true fidelity fights to overcome lingering doubt. The world seems to agree: The Righteous Brothers version of the song remains the most popular and well-loved out of hundreds of recordings from around the globe.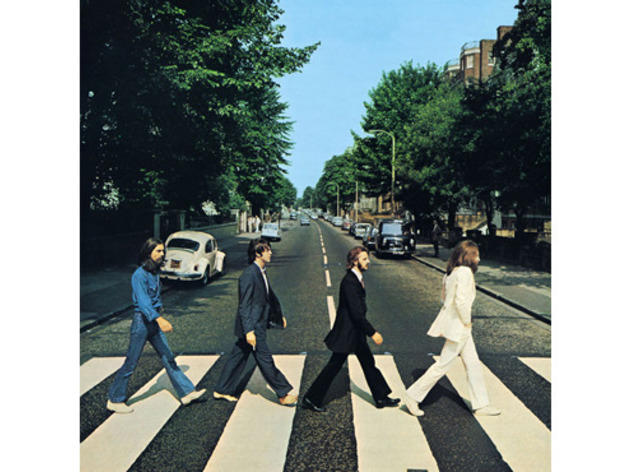 3. "Something" by the Beatles
"Something" was the first George Harrison-written song to occupy the A-side of a Beatles single (though it did share the accolade, appearing as a double A-side with unifying call "Come Together" in 1969). Capturing the swirling triumph of infatuation, the tune would become the second-most-covered song of the Beatles' canon ("Yesterday" is the first). More than 150 artists have tried the dreamy, swooning ode on for size, including James Brown, Elvis Presley, Phish, Isaac Hayes and Frank Sinatra, who famously christened it the "greatest love song ever written."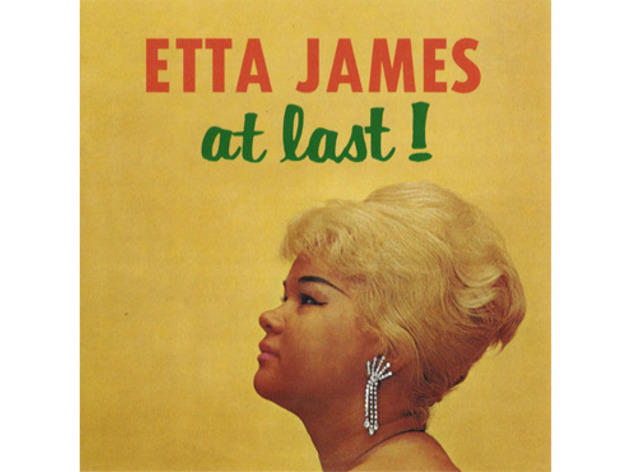 4. "At Last" by Etta James
The most unapologetically romantic slow-dance–wedding–love-scene song in history, Etta James's 1960 cover of "At Last" may seem a bit cliché. But from the first note, we all know what's coming (love! finally!), and James's soulful crooning induces a shiver every time, whether we expect it to or not. Case in point, pretty much everyone lost it during Beyoncé's rendition at the 2009 presidential inauguration ball, including the First Lady and President Obama himself. Cuuute.
5. "Love Hurts" by Gram Parsons
The first recording of this downer by the Everly Brothers—it's also been tackled by Nazareth, Cher and Rod Stewart, among others—is about as lovely as lovestruck early-'60s songs get. Yet there's a grounded, deeper quality in Parsons' rendition, captured just before his death in Joshua Tree at age 26, mostly thanks how he syncs with co-vocalist Emmylou Harris. It feels eavesdropping on a conversation with an ex lover, as they admit "love is just a lie made to make you blue."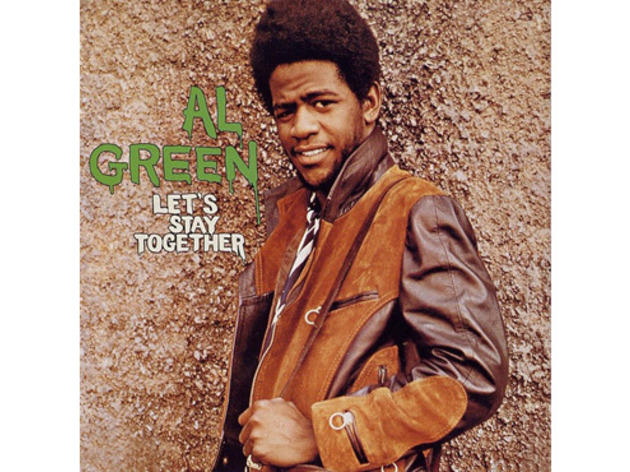 6. "Let's Stay Together" by Al Green
The lyrics to the Reverend's landmark 1971 hit, "Let's Stay Together," articulate the solemn vows of marriage: "Whether times are good or bad, happy or sad." But sung by Green, these promises are given wings. Covered multiple times since its release, Green's gorgeous original was given a new lease on life in '94, when Quentin Tarantino featured it in Pulp Fiction. But our favorite boost for the song has to be when it was sung by President Obama at a fund-raising event in 2012.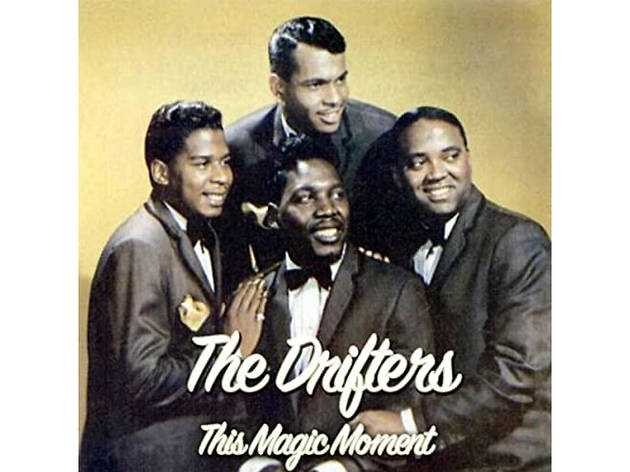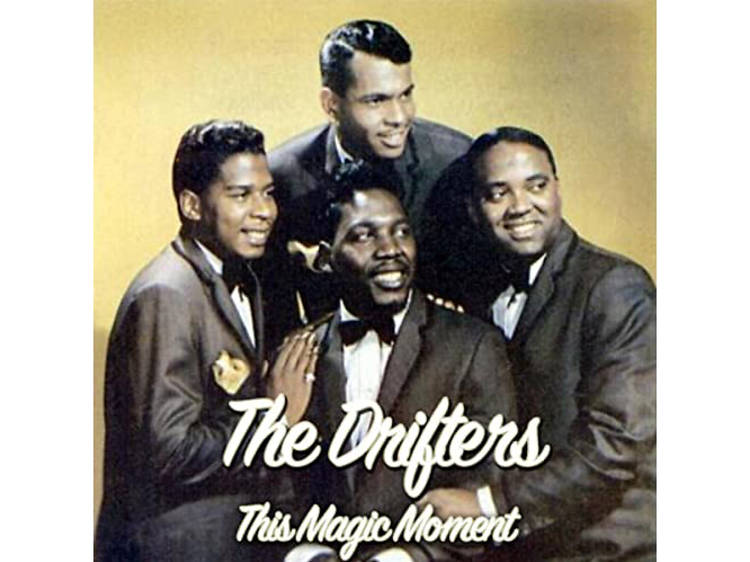 7. "This Magic Moment" by the Drifters
A standout even among the other classics written by Doc Pomus and Mort Shuman, "This Magic Moment" is gloriously cinematic: You can almost picture the camera slowly zooming on the two sharing that mind-blower of a first kiss, as Ben E. King wails reverby lead vocals against beautiful swirling strings.
8. "Stand by Me" by Ben E. King
Speaking of Ben E. King, his crowning achievement remains this timeless, apocalyptic wonder, which he co-wrote with Jerry Leiber and Mike Stoller. Hear the simple bass line, followed by that percussion, then King's frayed vocals and then those strings and just try to let that cold heart of yours melt like butter. "Stand by Me" even made its way onto the Top 10 on the U.S. charts twice, first upon its release in 1961 and then 25 years later after the film of the same name hit theaters.
9. "I Found a Reason" by the Velvet Underground
The band whose oeuvre tackles shooting up heroin, engaging in S&M and "sucking on my ding-dong" goes sweet for this standout off its last proper record, Loaded. Loud Reed cooly delivers his talk-sing verse ("Honey, I found a reason to keep livin' / And you know the reason, dear it's you") while "ooh" background vocals coo over a simple set of chords. It's testament that no one did rock—be of the driving, ear-piercing variety or, in this case, the soft-strummy, emotive one—quite like the Velvets.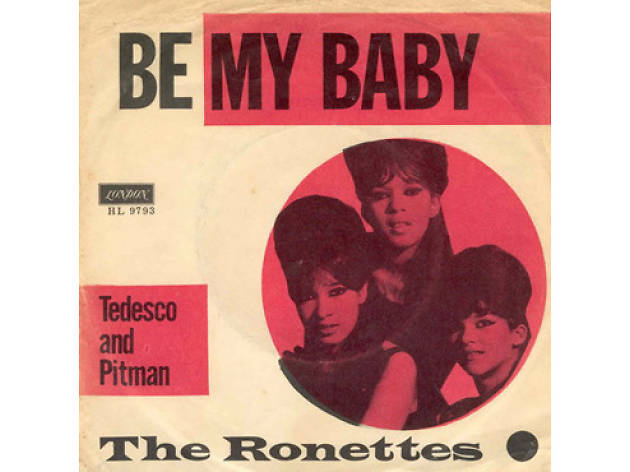 10. "Be My Baby" by the Ronettes
Lennon covered it, Scorsese used it to announce his directorial arrival in Mean Streets, and, as discussed, Brian Wilson was so in awe of its orchestral drive, he famously listened to it 100 times a day. With 1963's "Be My Baby," Phil Spector put a bowtie on the bubblegum love song—conveying love's urgency and sweaty-palmed excitement.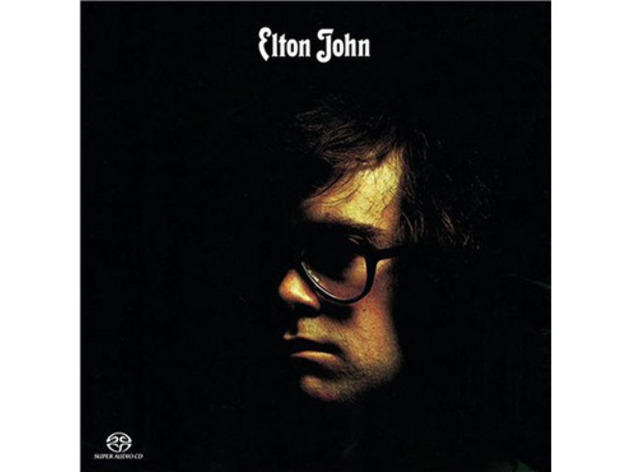 11. "Your Song" by Elton John
As serenades go, this one's a bit of a mess: full of ideas that stop and start, sentences that don't quite track and a final fluster of confusion—"Anyway…the thing is…what I really mean…"—when the singer forgets the color of the eyes he means to flatter. But therein lies the song's enduring sweetness. The combination of Elton John's simple, pretty tune and Bernie Taupin's self-effacing, fumbling lyrics gives this 1970 track the hand-sewn charm of a homemade gift.
12. "Our Way to Fall" by Yo La Tengo
A favorite first-dance song at hipster weddings, this gentle cut by indie-rock lifers Yo La Tengo, off their 2000 LP And Then Nothing Turned Itself Inside-Out, captures those first moments of realizing this new person is a big deal. Through a series of vignettes by the narrator—who stares at his feet, blushes, looks at her old guitar, sits next to her—comes the realization in the chorus that the pair are "on our way to fall in love"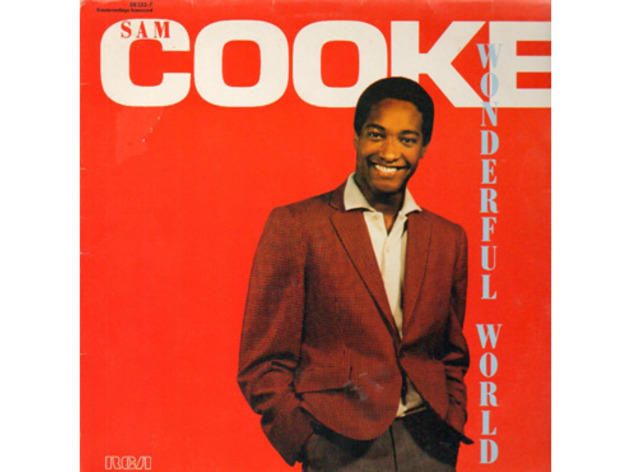 13. "Wonderful World" by Sam Cooke
If there's anyone out there whose heart doesn't melt just a little bit when they hear the drum flutter that opens this 1960 swoon of a song, we'll eat our hat. "Wonderful World" is lullaby-simple in its structure—of course one and one is two! of course this one should be with you!—echoing the way that when love feels right, it's somewhere between a no-brainer and a miracle. And no, we still don't know what a slide rule is for.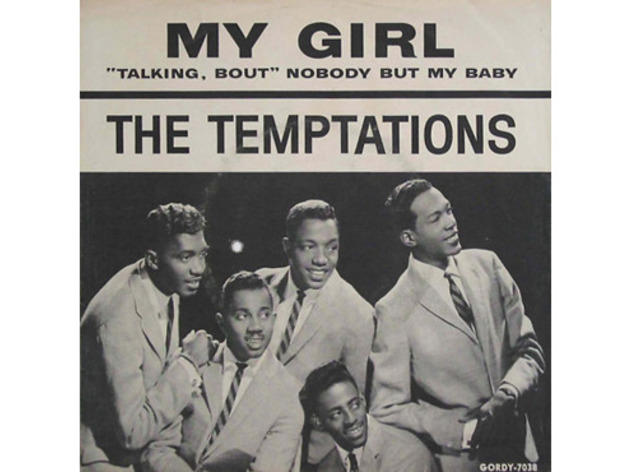 14. "My Girl" by the Temptations
This sugary '64 chart-topper (the Temptations' first) might be the best puppy-love song ever. Penned by fellow Motown signees the Miracles, its instantly recognizable guitar riff (right up there with the one from "Satisfaction"), peppy finger snaps, unabashed optimism and comforting-as-a-much-needed-hug harmonies can make even the most jaded downer feel all warm inside.
15. "To Love Somebody" by the Bee Gees
This '60s stunner from the brotherly band's first international full-length, appropriately titled Bee Gees 1st, is baroque-pop perfection, with a hooky verse, a sing-along-mandate of a chorus, rising and falling orchestra strings and celebratory bursts of horns. Yet for all of its stirring aesthetics, there's plenty of desperation. We're guessing from the mantra "You don't know what it's like / To love somebody / The way I love you" that this relationship doesn't pan out. Just a hunch.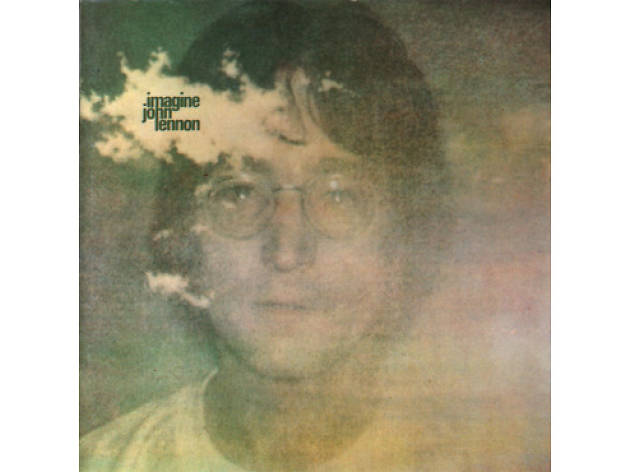 16. "Oh Yoko" by John Lennon
Lennon's flair for the prosaic and his unabashed adoration for his lady make this simple folk-rock ditty (taken from 1971's Imagine LP) simply glisten in beautiful gooey drippiness. There's probably only one person whose heart doesn't melt hearing it, in fact: The poor engineer bawled out by John and Yoko during its recording.
17. "One and Only" by Adele
Described by Adele as "the first happy song" she ever wrote and as a "daydream song" in separate interviews, "One and Only" captures that feeling of knowing you're perfect for someone in your life, even if you've never been in a relationship with that person. The fear of taking the plunge with someone, either because of rejection or it going wrong, is all there, but seems worth it all the same. "I dare you to let me by your, your one and only / I promise I'm worthy," Adele sings.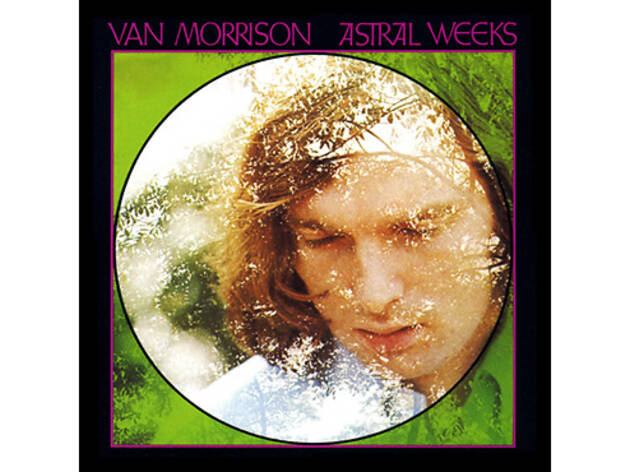 18. "Sweet Thing" by Van Morrison
The Irish belter famously commemorated first love in "Brown Eyed Girl" and summed up hippie-style soul communion on "Into the Mystic," but he never captured the ecstasy of romance better than on 1968's Astral Weeks. On "Sweet Thing," with help from jazz pros Richard Davis, Jay Berliner and Connie Kay, he starts in the troubadour zone and quickly propels himself to full-on speaking-in-tongues word spew. Riding the song's tumbling waltz rhythm, he pours out half-coherent proclamations ("I'm dynamite, and I don't know why") and blissful babble, climaxing with a triumphant "Sugar baby!" at the 4:03 mark. If love is a drug, then Van was on a heavy dose here.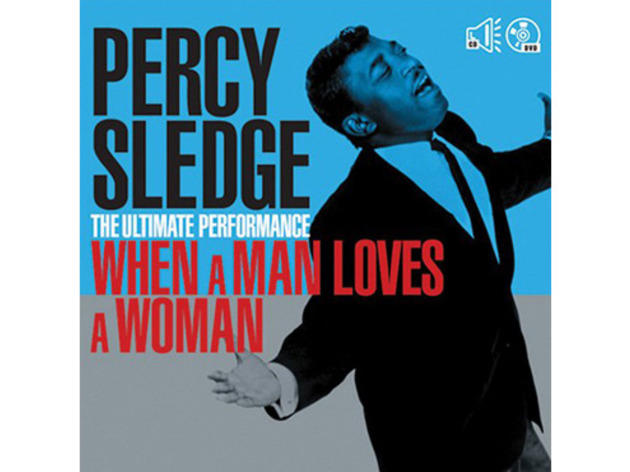 19. "When a Man Loves a Woman" by Percy Sledge
Percy Sledge's R&B (and wedding-soundtrack) staple might be one of the most romantic-sounding songs of all time, but the 1966 hit's lyrics basically boil down to this: Love fucks everything up—your judgment, your pride, your friendships, your bank account, the roof over your head. It can be a powerful, fickle jerk, in other words. Oh, also: When you're under its spell, it's the absolute greatest thing in the world.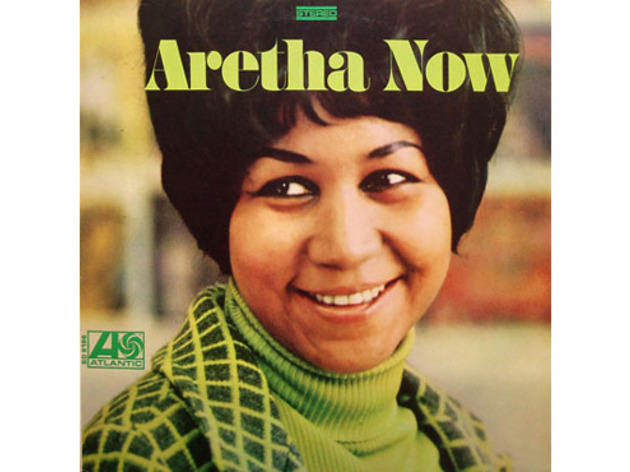 20. "I Say a Little Prayer" by Aretha Franklin
Set in F minor, the song hits like a breakup. Burt Bacharach, you clever devil. Aretha belts it like tragedy, too. That's what puts it in the upper league, what separates it from the puppy-dog bullshit. Love is devastating. She turns her mundane morning ritual—hair, makeup, dressing—into opera.
Photograph: Courtesy the artist
21. "All Night" by Beyoncé
Though Queen Bey's critically acclaimed Lemonade is non-stop tour de force, it is her perhaps the album's angry early songs filled with jealously and righteous-rage directed at an unfaithful partner that got most of the radio love. Yet, the cathartic decision to forgive, and start over for love and family completes the arc beautifully. The accompanying visuals, which include footage of the superstar's husband and daughter, as well as couples from all walks of life, is stunning.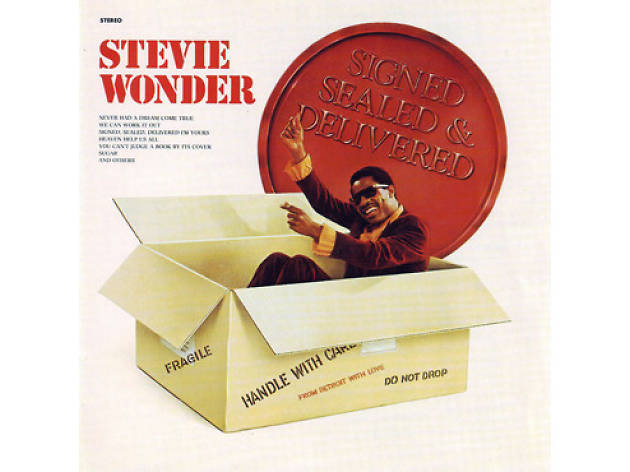 22. "Signed, Sealed, Delivered I'm Yours" by Stevie Wonder
Stevie Wonder was a mere 20 years old when he released his apologetic anthem "Signed, Sealed, Delivered I'm Yours." Even at that tender age, the Detroit prodigy had done a lot of foolish things that he really didn't mean, but making that record wasn't one of them: It spent six weeks atop the U.S. R&B chart and garnered Wonder his first Grammy nomination.
Photograph: Courtesy the artist
23. "Burning Love" by Elvis Presley
Lord have mercy! Elvis might be as well be the king of love ballads, but this late-in-career anthem is a genuine rock and roll hit. "Burning Love" was originally recorded by country soul artist Arthur Alexander, but it was Elvis's high energy cover, featuring a killer electric guitar opening recorded by the song's writer Dennis Linde, that took it to the top of charts in 1972.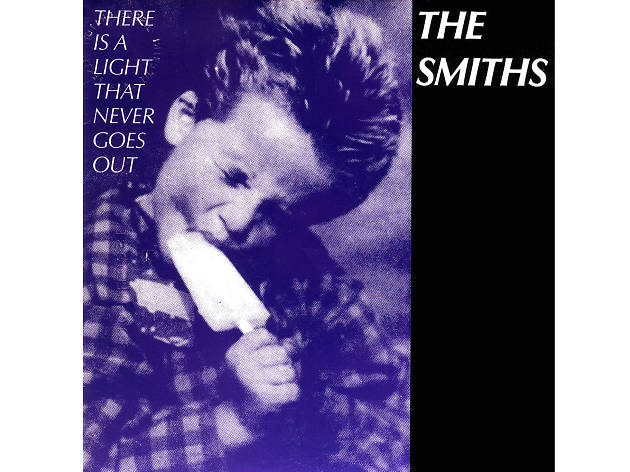 24. "There Is a Light That Never Goes Out" by the Smiths
Written by lead singer Morrissey and guitarist John Marr, "There Is a Light That Never Goes Out" originally appeared on the Smiths' transcendent third album, 1986's The Queen Is Dead, but wasn't released as a single until 1992—five years after the Smiths had disbanded. Brimming with desperation and devotion, the tune gripped the hearts of critics and fans alike—Marr himself remarked in a 1993 interview for Select magazine, "I didn't realize that 'There Is a Light That Never Goes Out' was going to be an anthem, but when we first played it, I thought it was the best song I'd ever heard."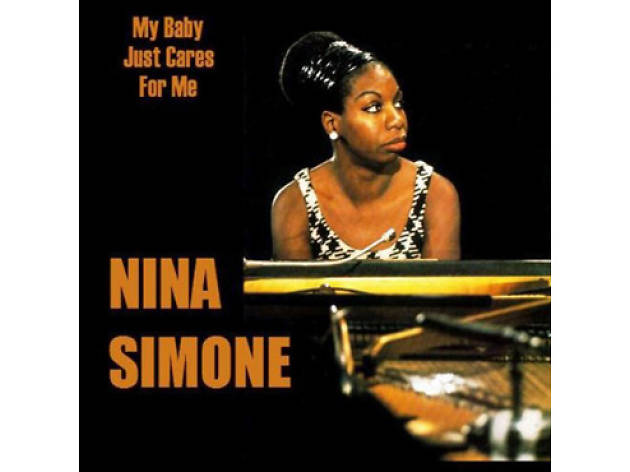 25. "My Baby Just Cares for Me" by Nina Simone
Written for Eddie Cantor to sing—in blithe blackface—in the 1930 movie Whoopee!, "My Baby Just Cares for Me" has had an unusual afterlife. Though Nina Simone recorded her version in 1958, it became an unlikely chart hit in the U.K. nearly 30 years later, when it was used in a popular ad for perfume. The irony of this commercial connection is keen, since the song itself represents a rejection of material and cultural distractions. Simone's account, though relatively lighthearted by her standards, nonetheless strips the ditty of much of its surface frivolity; in performance, her rendition could seem positively dour. With matter-of-fact majesty, she restores the song, in a sense, to its own values.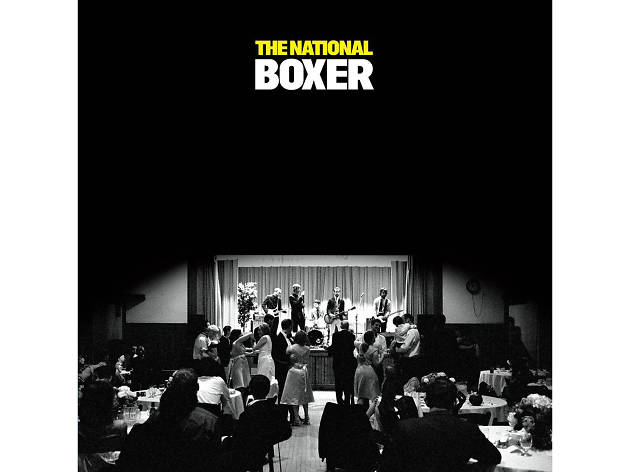 26. "Slow Show" by the National
The National is a band best known for its alternately stately and ravaged examinations of existential dread and anxiety—in short, they're far from lovey-dovey. But this track from their breakout album, 2007's Boxer proves that they're aware of love's curative powers. Frontman Matt Berninger finds himself stranded at a party without his companion and self-deprecatingly details his panic and isolation before identifying the exhilarating recognition of a soulmate with simple precision: "You know I dreamed about you for 29 years before I saw you."
27. "Will You Still Love Me Tomorrow?" by the Shirelles
This number-one hit (the first by a black girl group to claim that title) was penned by Gerry Goffin and Carole King. It's something of a hopeful heartbreaker, as the narrator wrestles with the idea of whether this new, exciting love (a one-night stand?) will last or fade away, with ace backing vocals, a catchy string orchestration and one hell of a performance from lead singer Shirley Owens.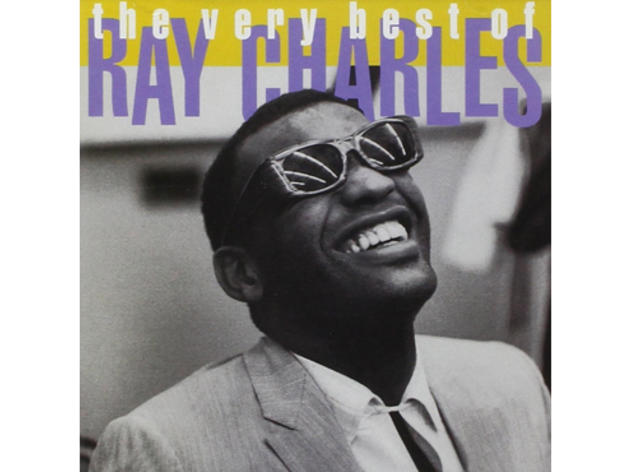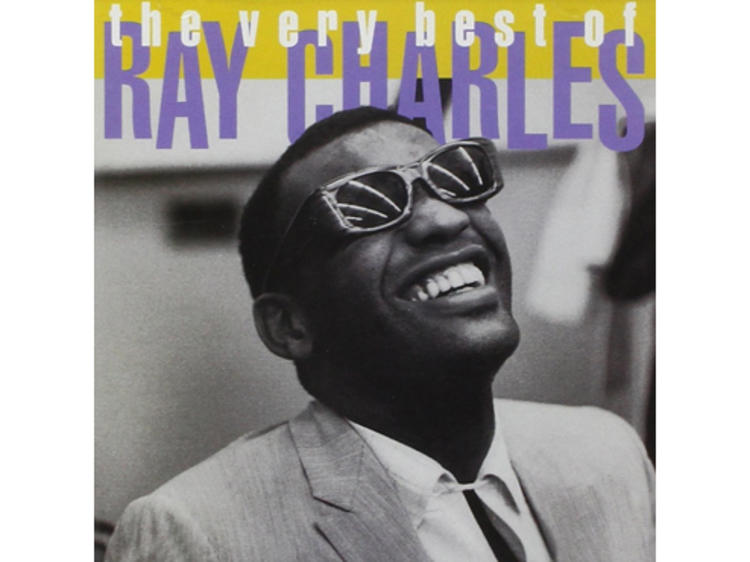 28. "Hallelujah I Love Her So" by Ray Charles
Ever had a neighbor you can't stop flirting with? Ray Charles knows the feeling. Of course, the next-door neighbors in his debut single, "Hallelujah I Love Her So," certainly go beyond being cordial and friendly. Between Don Wilkerson's tenor sax solo and the sweet lyrics about the quiet kindnesses of romance (bringing coffee to each other, coming at a moment's phone call) the song captures in its entirety a love that comes from a perfect understanding. When Charles sings that he knows she'll be there for him, despite people's doubts, because "she told me so," it becomes crystal clear that this is the kind of connection that's meant to be.
Photograph: Courtesy the artist
29. "I Will Always Love You" by Dolly Parton
Dolly Parton's farewell to her long-time partner and mentor, country legend Porter Wagoner, when Mr. Grand Ole Opry decided to pursue a solo career, became quite the sensation in 1974. It's hard to think of a better song in pop culture that captures the "if you love something, set it free" sentiment. While few of us—save Whitney Houston—can belt those high notes like Parton, that doesn't stop us from wanting to sing along with the chorus, with all the same pent up passion.
Photograph: Courtesy the artist
30. "Maps" by Yeah Yeah Yeahs
While the lyrics to this early aughts classic are fairly and repetitive, they become almost like a mantra. "Wait, they don't love you like I love you" is a thought perhaps way too many of us have had, whether spoken or not, as things start to fall apart in a relationship.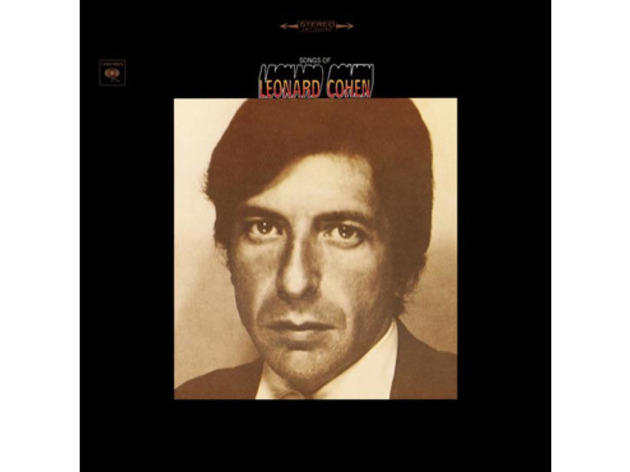 31. "Suzanne" by Leonard Cohen
Though the relationship between Leonard Cohen and the real Suzanne was only ever platonic in real life, this poem and song romanticizes the relationship that never was, and never would be. The lyrics are among some of Cohen's most nuanced and lovely. The chorus alone deserves a spot in every person's heart, "And you want to travel with her, and you want to travel blind / And you know that she will trust you / For you've touched her perfect body with your mind."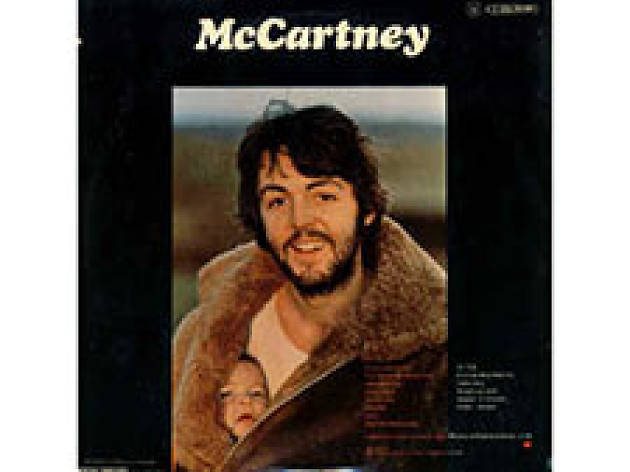 32. "Maybe I'm Amazed" by Paul McCartney
Written as the Beatles were decaying and tucked on the back end of his modest, home-spun solo debut, "Maybe I'm Amazed" was not originally released as a single and ended with a fade-out. Years later, it would become a concert staple and be released as a meatier live version, with Paul hollering in full "Hey Jude" mode.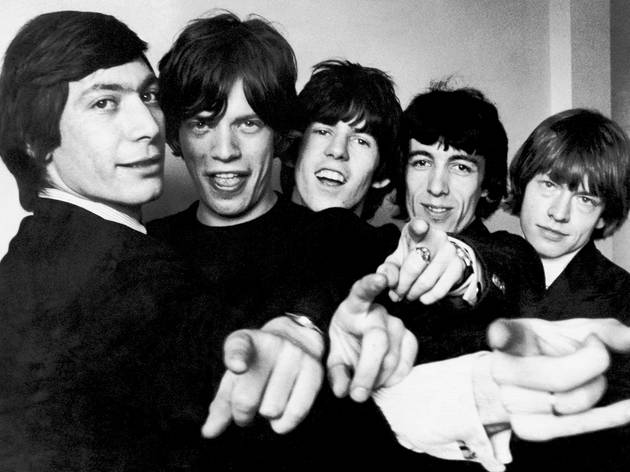 Photograph: Derek Randle/Mirrorpix
33. "Wild Horses" by The Rolling Stone
The Stones were always sure of what they wanted, whether it was in the lewd sense of "Brown Sugar" or "Let it Bleed," or the more emotionally tangled milieu of "Wild Horses," where it doesn't seem like they'll be leaving with any satisfaction. Of course, this is what makes the song's affection resonate—our main character's relationship looks unsalvageable, but he remains steadfast.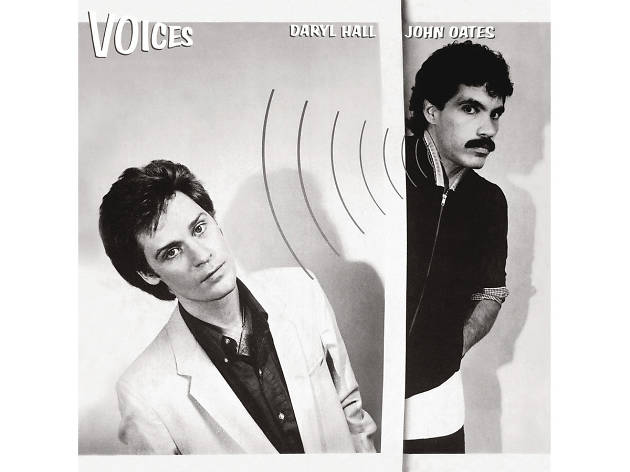 34. "You Make My Dreams" by Hall & Oates
You don't even need to listen to the songs lyrics—just that upbeat melody—to understand that this one is all about that love that makes you want to twirl as soon as you step outside under the sun and skip down a city street. While most of the duo's soft rock and smooth-jazz-esque ethos lended itself to diddies about a more stained and complicated romance, "You Make My Dreams" is pure optimism.
Photograph: Courtesy the artist
35. "These Arms of Mine" by Otis Redding
Only Otis Redding could give this ballad the soulful delivery that elevates what could be sappy and generic lyrics ("These arms of mine, they are lonely / Lonely and so blue") into the words that will pull at your heart. As he begs for the unnamed subject of his affection to let him use his arms to hold them, you're hoping they'll say yes already and return the embrace.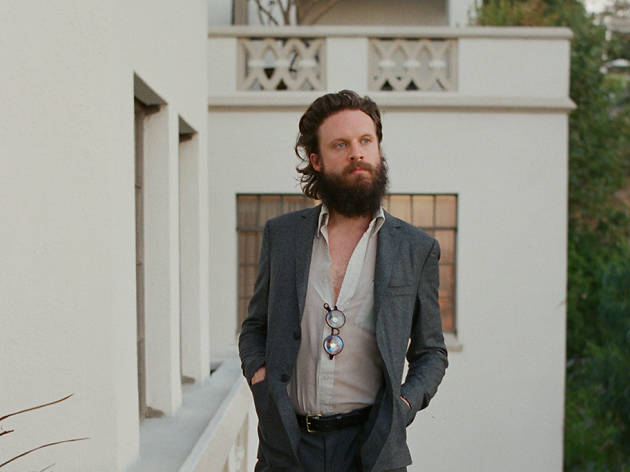 Photograph: Courtesy Emma Tillman
36. "When You're Smiling and Astride Me" by Father John Misty
"I can't hardly believe I've found you / And I'm terrified by that," sings Father John Misty a.k.a. Josh Tillman on one of the typically scathing singer's rawest tunes from his sophomore record, I Love You Honeybear. The depiction of modern love goes on from there to encompass his fevered dreams, paranoia and cringe-inducing self-doubt as a signposts on the path to true connection. Sounds about right.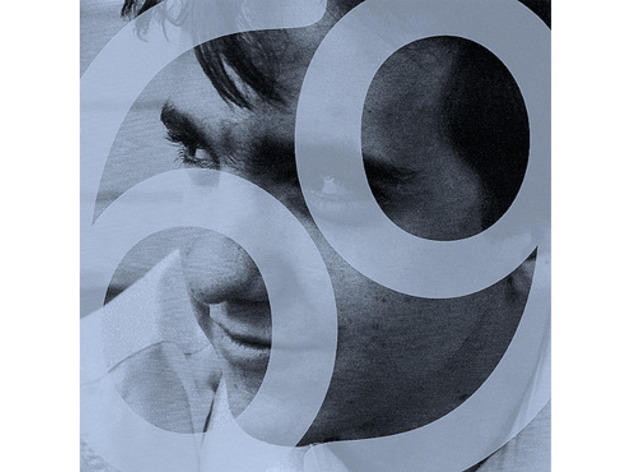 37. "Kiss Me Like You Mean It" by the Magnetic Fields
Magnetic Fields frontman Stephin Merritt's lofty ambition to dedicate three full-volumes of original music to the amorous genre with the 1999 album 69 Love Songs was a resounding indie-pop success. Any number of the songs could easily make this list, yet the simplicity, beauty and joy conveyed in "Kiss Me like You Mean It," is truly something special. Merritt once explained that the album was not so much about love as it was about love songs, a sentiment that is reflected in the humor of the singer's conviction.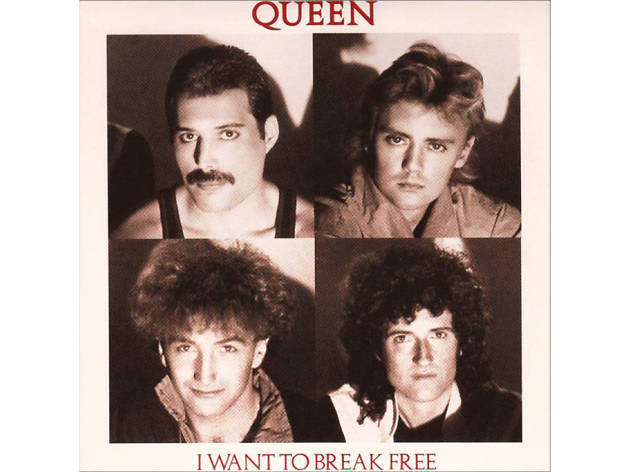 Photograph: Courtesy the artist
38. "I Want to Break Free" by Queen
Though more often recognized as a song about breaking free from oppression—and for its amazing music video starring members of the band in drag—there's an undeniable love story also included here. The narrator has "fallen in love for the first time" and they know "this time it's for real." How that love will blossom as that person finds their freedom to make it on their own is unclear, but hey, it's a start.
39. "A Summer Song" by Chad & Jeremy
Everyone—well, a lot of people, anyway—deserves that one big summer romance. In 1964, the British pop duo Chad & Jeremy offered arguably the best song about just that to date with this folk-tinged tune about breezes, sweet summer nights and soft kisses. It's a reminiscence ("autumn leaves must fall"), but that only adds another layer of beauty to that time shared. (Bonus points: Thirty-plus years later, it was used excellently in Wes Anderson's Rushmore.)
Photograph: Courtesy the artist
40. "Fell in Love with a Girl" by the White Stripes
When the White Stripes delivered this raw, garage rock banger in 2001, it instantly stole the hearts just about everyone. The bluesy, kinetic energy formed by the duo was nearly impossibly not to dance along to, with lyrics that might make you fall in love, even if your left brain knows that all love is fleeting.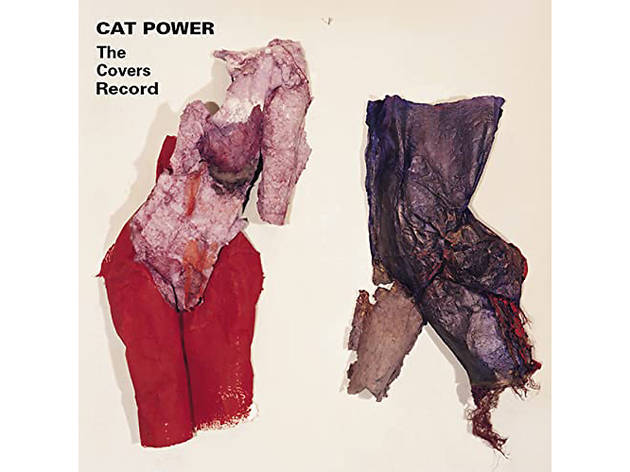 41. "Sea of Love" by Cat Power
Just how many times did this song appear on mix CDs made for dorm-room crushes in the aughts? We're too busy to do the math, but we're guessing…a lot. Cat Power's bare bones take on Phil Phillips's classic, like many of the tracks on her 2000 LP The Covers Record, imbues the much-loved song with a dose of longing and vulnerability.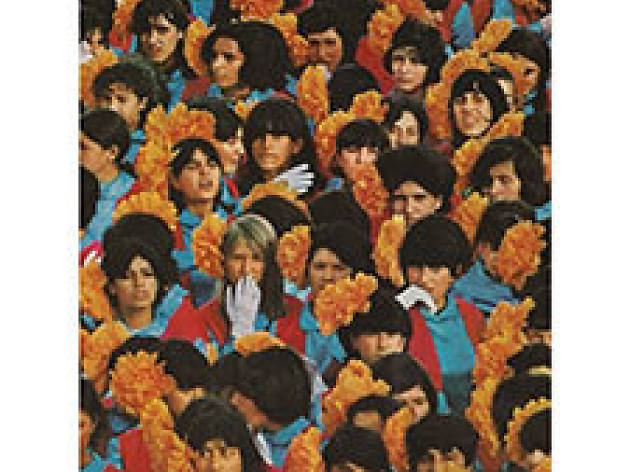 42. "Archie, Marry Me" by Alvvays
"You've expressed explicitly your contempt for matrimony…" sighs Alvvays singer Molly Rankin, cooing this tale of modern courtship with irresistibly sweet sincerity. The jist? He's too cool to wed; she's too smitten to hide her feelings. There's so much to love on this 2014 summer indie hit from the Toronto band, from its jangly, Super-8–style sound to Rankin's lovely voice. Fans of Camera Obscura, '60s girl groups, French New Wave films and kissing will swoon.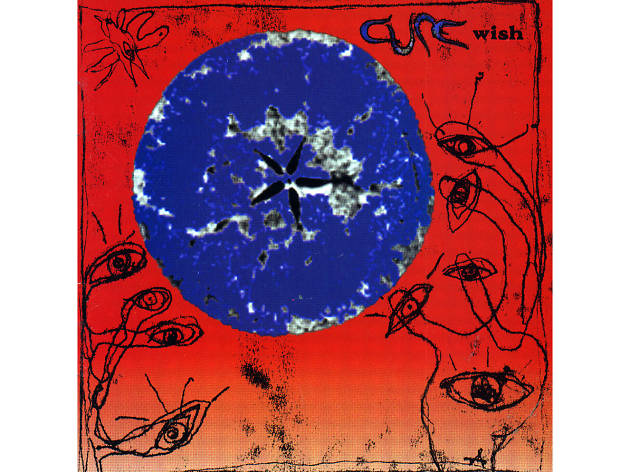 43. "Friday I'm In Love" by the Cure
While we actually enjoy getting super sentimental to Robert Smith's voice—and typically can't stand to listen to "happy music"—this tune's catchy-as-hell hook and upbeat tempo serve as a good counterpoint to all those other straight-up tear-inducing Cure tunes. Plus, who doesn't love Friday?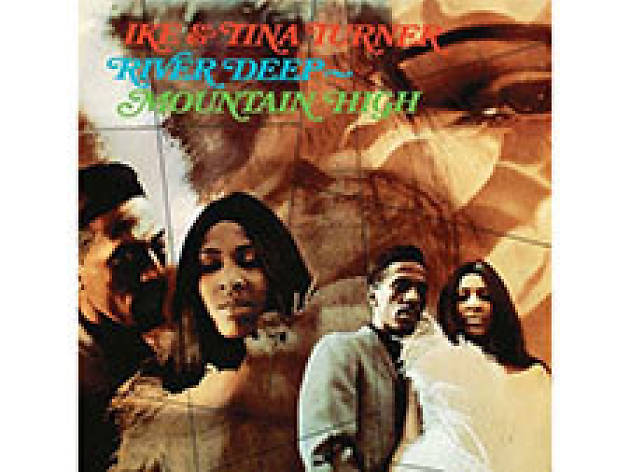 44. "River Deep —Mountain High" by Ike & Tina Turner
Dragging Phil Spector and Ike Turner into a discussion of romance feels gross, but the power of Tina Turner cannot be denied. Her voice soars above this hair-raising avalanche of sound made by 21 musicians and 21 backup singers—in what sounds like two gospel songs playing over a timpani practice. It's Spector's masterpiece, but without Tina, this could just as easily have been another cute Bob B. Soxx & the Blue Jeans tune. As Pet Sounds also proved in 1966, it can take a hell of a lot of pain to fuel an eternal love song.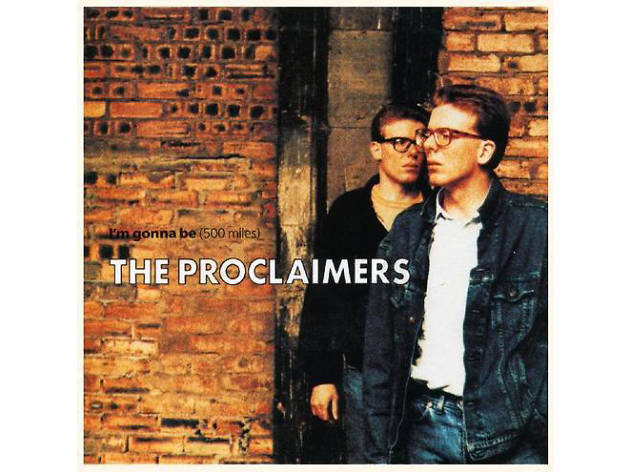 45. "500 Miles (I'm Gonna Be)" by the Proclaimers
Some people would walk one whole mile for love. Some people would walk even further than that—say, 7 miles, maybe even 10. The Proclaimers really shifted paradigms, however, when they declared their intention to walk five-hundred miles. That's a large number of miles! But get this: There's more. Five-hundred more, to be exact. That's 1,000 miles in all, folks. Have you ever walked 1,000 miles just to demonstrate and verify the love you feel for your lover? No? That's what we thought. We bet you couldn't even make it into the double digits.
46. "Fade into You" by Mazzy Star
From the opening bars, lazy Dylanesque strumming and slide-guitar moans suggest a warm, lazy summer afternoon. Then Hope Sandoval starts singing, her breathy insinuation suggestive and vulnerable at once as the music curls and stretches.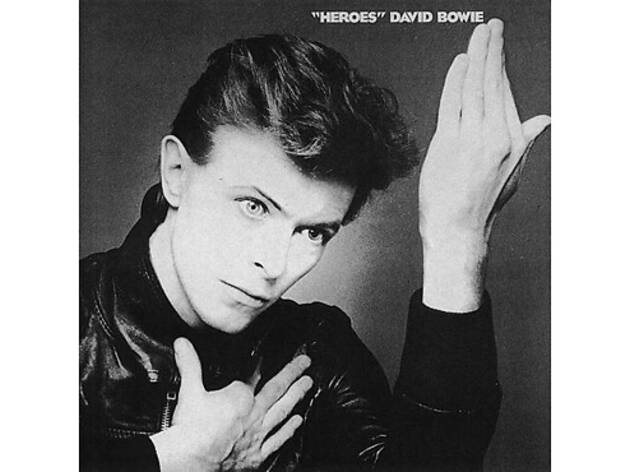 47. "Heroes" by David Bowie
Reagan gets all the credit. In 1987, he stood at the Brandenburg Gate and chided Gorbachev, "Tear down this wall!" Thing is, the first metaphorical sledgehammer was swung into the Wall ten years prior, with this title track. Two lovers kiss by the graffiti and razor wire. Bowie, dreaming of escape so hard he wishes to be a porpoise, wails against a wall of sound. Some songs are about being in love. This 1977 krautrock cannonball is testimony to the awesome, world-shaking power of love itself.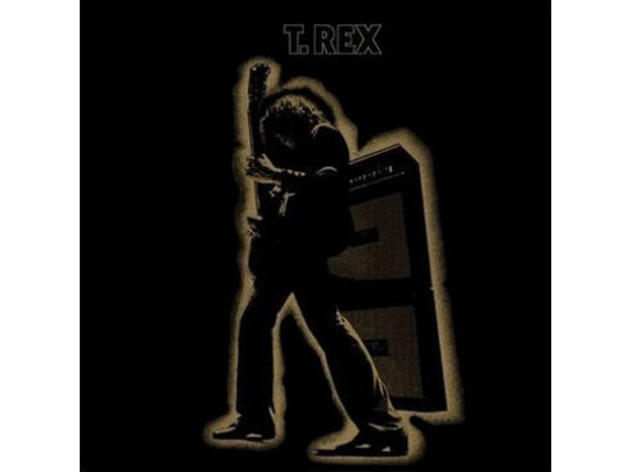 Written by Marc Bolan in 1971 for the group's second (and spectacular) album, Electric Warrior, this song has some of the most romantic, nonsensical lyrics we've ever swooned to. (Please tell us again how we have the universe reclining in our hair.) The song is sleeper sexy: starting off slow, building into a hip-shaker and ending with, um, some sucking. Bravo, Bolan.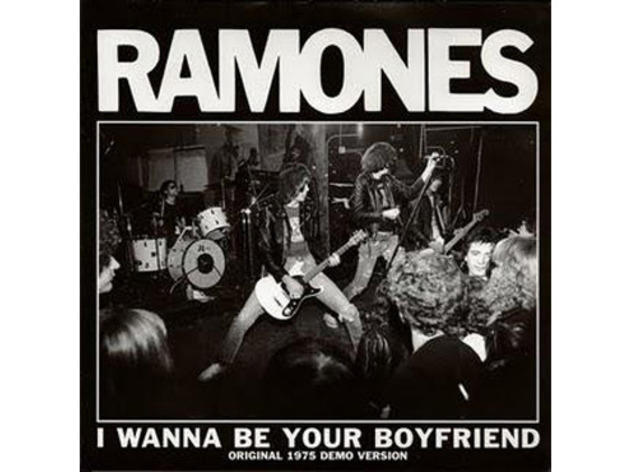 49. "I Wanna Be Your Boyfriend" by the Ramones
Simply stated, plainly sung—no one can accuse Joey Ramone & Co. of overdoing it. It was drummer Tommy who wrote this ditty, which appeared on the group's 1976 debut, and, as far as proposals go, it'd serve as a fine love letter to anyone you'd like to attach yourself to, as long as they aren't too keen on extended verbiage. This song gets the job done in something like eight lines, a quarter of which are also the title. Short and sweet.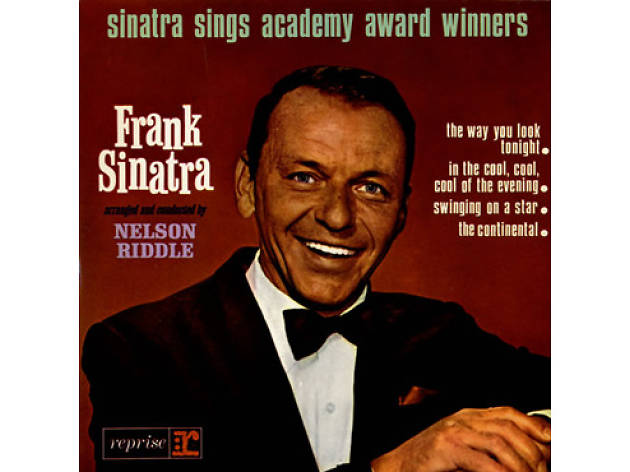 50. "The Way You Look Tonight" by Frank Sinatra
Considered by many to be the gold standard against which all romantic standards are judged, this perennial wedding favorite marries an elegant, soaring melody by Jerome Kern with a personal, wistful lyric by Dorothy Fields. It's about wanting to preserve a perfect moment that must pass—but that might at least be extended and treasured in memory. Introduced by Fred Astaire in the 1936 MGM musical Swing Time, the song has been recorded countless times since, but Frank Sinatra's sensitive early-1940s recording (not to be confused with his later, more cavalier version) gives it a sure, gentle touch that feels perfect.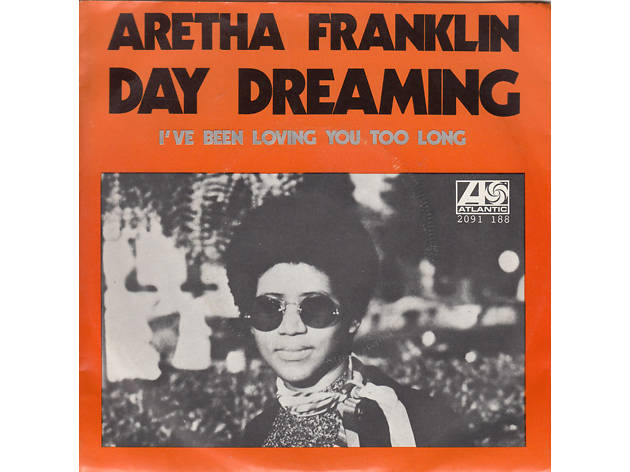 51. "Day Dreaming" by Aretha Franklin
Franklin's near-flawless 1972 album, Young, Gifted and Black, shifts into this song with a dreamy jazz flourish before cutting to the legendary singer's soulful this-is-how-it-is voice. The refrain of "Day Dreaming" might be all about fantasizing about getting away with your man, but the verses are about trying to change and do everything to be the right woman for him. Though this might seem submissive for a powerful woman, she does say that he "Turns me right on when I hear him say / Hey, baby, let's get away," so maybe that fantasy is worth it.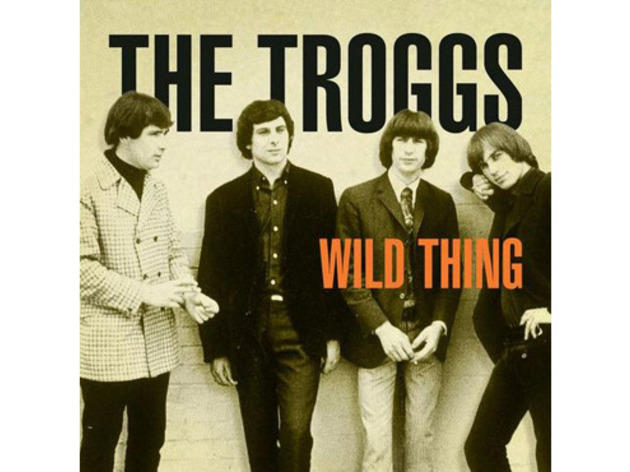 52. "Wild Thing" by the Troggs
Written by songwriter Chip Taylor and originally recorded by the Wild Ones in 1965, "Wild Thing" finally made it to No. 1 on the Billboard Hot 100 in July of 1966, when it was covered by English band the Troggs. It's a love song for anyone with a weakness for party girls, bad boys, rebels without a cause, and um, ocarinas. Because nothing says "I think I love you" like an ocarina solo.
53. "I Hope I Don't Fall in Love With You" by Tom Waits
Waits's debut studio album Closing Time was full of the sort of beautiful, melancholic numbers that would define the gravelly-voiced singer-songwriter's career, but there's also a sort of wistful romanticism in "I Hope I Don't Fall in Love With You." Sure, the narrator of the song is avoiding even bumming a cigarette off the person who has caught his eye, since falling in love only "makes me blue," but the magical thinking of love at first sight, and all that can be understood in a glance, is at full force, even if nothing is ultimately done to pursue it.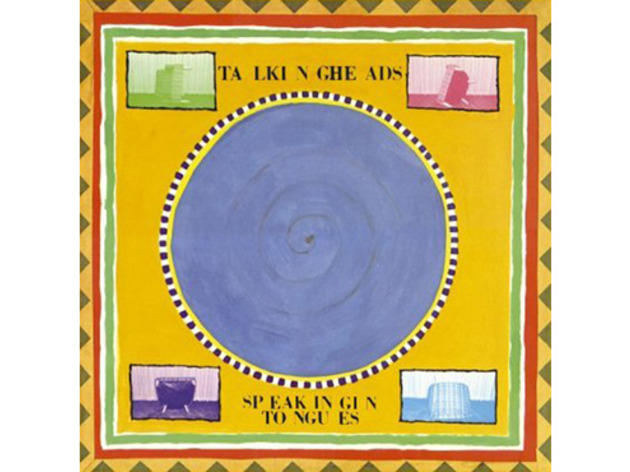 54. "This Must Be the Place (Naive Melody)" by Talking Heads
The second single from the band's fifth album, Speaking in Tongues, this 1983 hit was David Byrne's attempt to write a love song "that wasn't corny, that didn't sound stupid or lame the way many do." Though he's often avoided the topic (due to it being "kinda big," as he eloquently puts it), Byrne hit the target here with a sweet, sincere tune about home being wherever your lover is.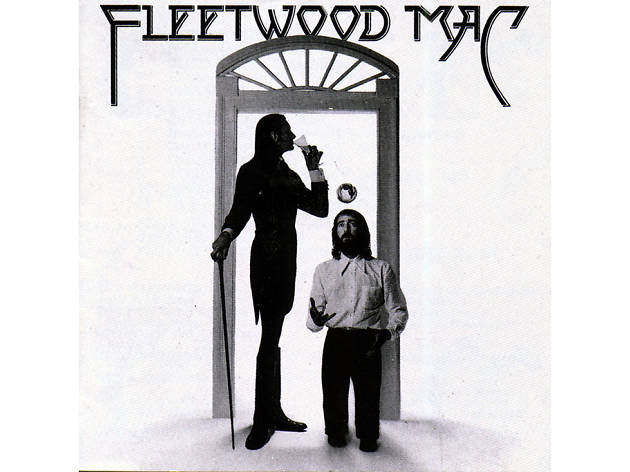 Photograph: Courtesy the artist
55. "Say You Love Me" by Fleetwood Mac
Written and originally sung by Christine McVie for Fleetwood Mac's self-titled album, "Say You Love Me" would become one of the group's most popular songs (and performed long after McVie left the band). Despite how jaunty the melody is, the relationship depicted in the song is not ideal with the singer begging to be not used again, by a lover who keeps coming back and making her fall in love all over again, just when she thinks the relationship is over.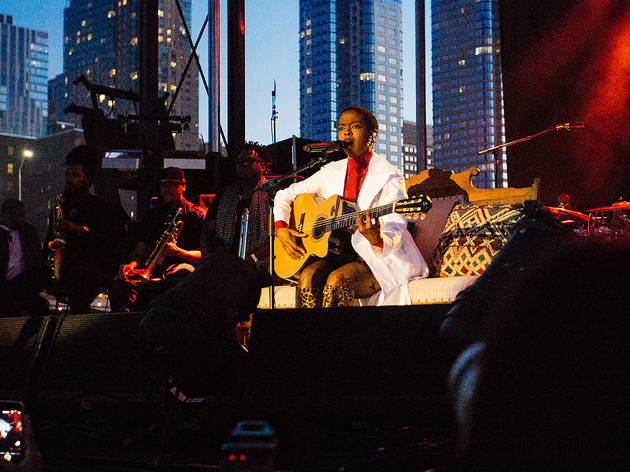 Photograph: Katie Kanazawich
56. "Nothing Even Matters" by Lauryn Hill
"Nothing Even Matters" might not have received as much recognition on Hill's critically acclaimed The Miseducation of Lauryn Hill as other singles, but, looking back, it was a near perfect showcase for two of the '90s foremost neo-soul artists. For two singers who reached the peaks of musical achievement through astounding ambition and innovation, this restrained and simple love song shows just how talented each was beneath it all. Hill and D'Angelo trade sensual verses with a smooth, tenderness in a stripped down ballad that might just make you want to strip down as well.
Photograph: Courtesy the artist
57. "Say Yes" by Elliott Smith
In an oeuvre of particularly dark and sad tones, "Say Yes" is one of few songs that seems to promise a happier future and possibility from Elliott Smith. In this messed up world where "situations get fucked up and turned around," the "she" of the song is still there the morning after.
Photograph: Courtesy the artist
58. "That'll Be the Day" by Buddy Holly
Before he passed, Buddy Holly loomed large in the early days of rock and roll, in no small part due to the signature percussive-like strum of his guitar and the slight country music twang of his vocals. Both are on display in this number, which confidently declares that a relationship will carry on, if for no other reason than the singer would die if it didn't.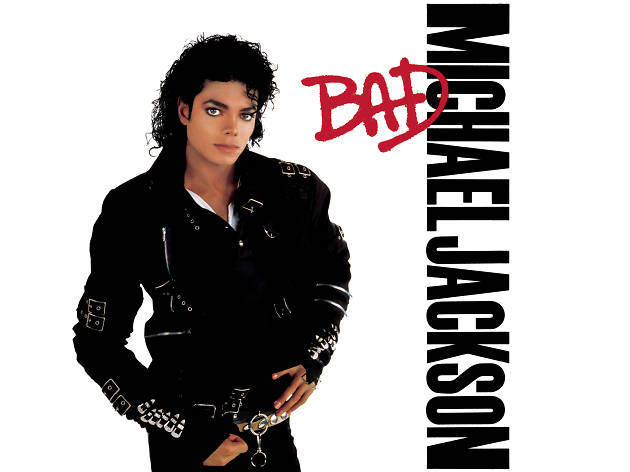 59. "The Way You Make Me Feel" by Michael Jackson
MJ's chart-topping Bad single finds the King of Pop in full-on cupid's-arrow love-struck mode (contrast with the seedy depictions of romance in the equally compelling "Billie Jean" or "Dirty Diana"). It's a plea, in a sense, for love unattained—but the body-moving, carefree approach leaves little doubt to the singer's sincerity.
60. "The Way I Am" by Ingrid Michaelson
With a catchy beat, minimal guitar and one beyond-lovely singing voice, Ingrid Michaelson captures the complementary nature of coupledom: If you fall, she'll catch you; if you're chilly, take her sweater. Ultimately, the effort is worth it—since the object of the narrator's affection is willing to let her be who she is.
Looking for sexy songs?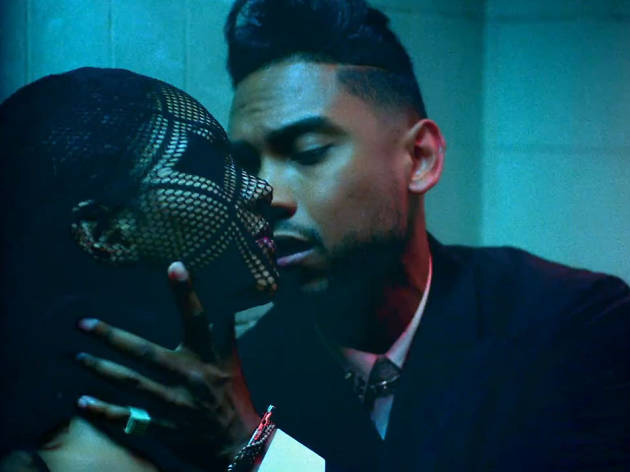 These best sex songs will take you by the hand, whisper sweet nothings in your ear and lead you straight to the bedroom