Sure, tricks might be for kids but some BOO-zy treats are for grownups at Time Out Market New York in Brooklyn this Halloween.
From Friday, October 29 through Sunday, October 31, come haunt the Dumbo food hall to scare up two ghoulishly Instagrammable cocktails. The Transylvania Transfusion takes sake, vodka, cherry liqueur, pomegranate juice, lime juice and Angostura bitters and serves the wicked mix in a bone-chilling blood bag fit for the thirstiest vampires. The One Eyed Jack floats a gruesome "eyeball" (don't wince—it's only a cherry-stuffed lychee!) in Jack Daniels, lychee syrup, lemon juice and bitters. The terrifying tipples cost $14 each.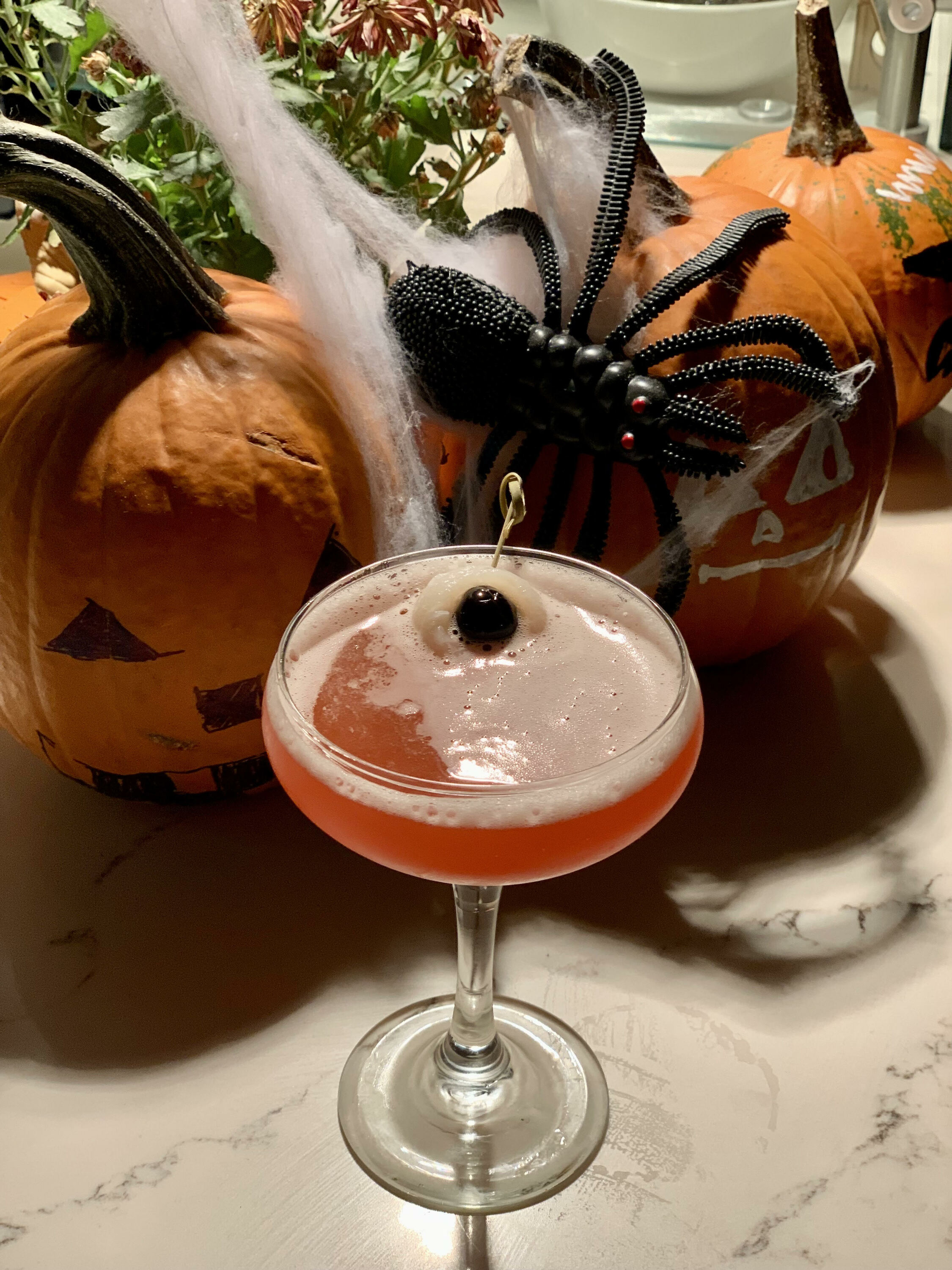 Little ghosts and goblins can also celebrate the spooky season at the market's indoor trick-or-treating extravaganza at 11am on Halloween morning. From 11am–12:30pm on Halloween, a clown storytime and animal balloon performer will also be on-hand in the cold kitchens area near Ess-a-Bagel courtesy of Empire Circus.
Time Out Market New York is located at 55 Water Street.