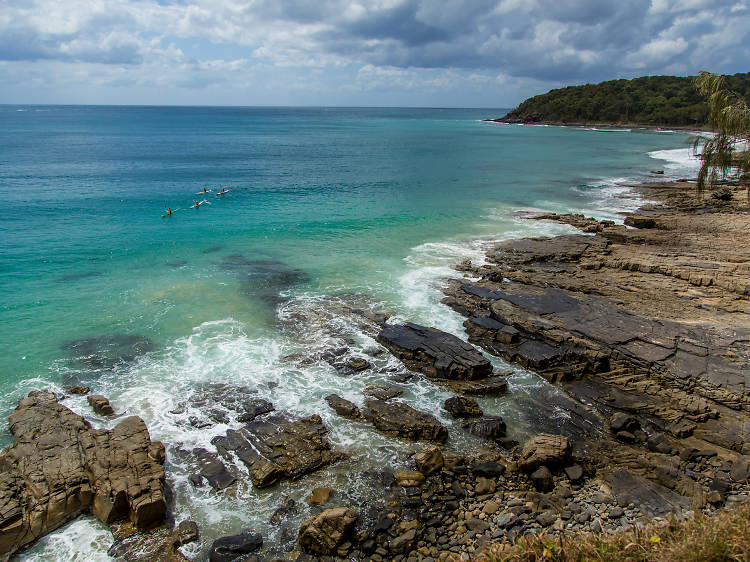 Photograph: Courtesy CC/Flickr/David Price
What is it? A secluded series of natural tidal pools located on the northernmost coastal headland of Noosa National Park.
Why go? The magical Fairy Pools are accessed by a walking trail that hugs the coast alongside intimate beaches like Tea Tree Bay, Picnic Cove and Winch Bay. Unleash your inner mermaid in these pools filled with gin-clear seawater, as waves wash over the rocky basalt headland. Depending on the state of the tide, the pools may be tranquil enough to snorkel in, where you can see colourful coral clinging to the rocks. Walk a little further to Hells Gates – a lookout point high on the bluff – for spectacular coastline views.