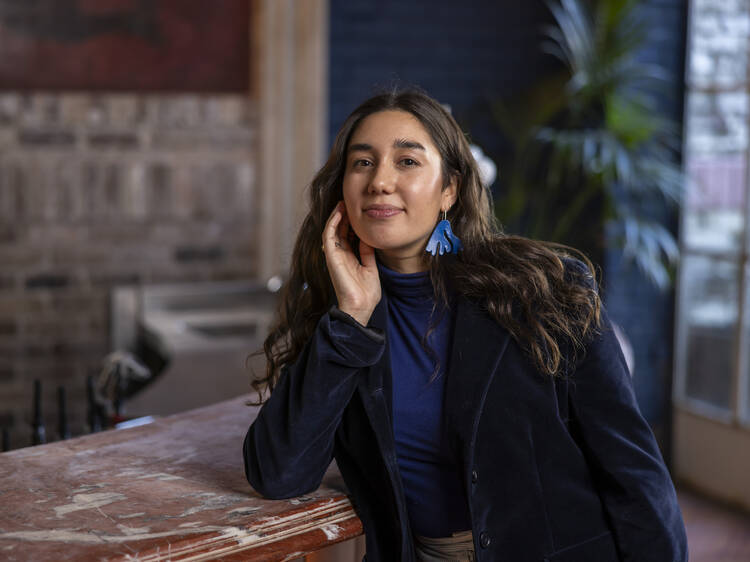 Maya Skidmore
Lifestyle Writer
Maya has been writing stories since she was five – but only started getting constructive feedback from someone other than her mum when she was 19 and kickstarted her own freelance features and copywriting writing hustle that she's still got going today. (PSA: Her mum's still a fan).
While completing a double degree of a Bachelor of Media Communications (Journalism) with a Bachelor of International Studies at the University of New South Wales, she wrote a colourful array of creative copy for a variety of private clients and sustainable brands, and won a coveted internship at Sydney-based creative agency For the People, where her words appeared in major campaigns for the likes of Sydney Film Festival and Western Sydney University.
While travelling all over the world and generally just having a bloody good time, Maya went to Bali and did a travel writing internship for digital culture and news publication Astray (formerly known as Global Hobo). Since then, she has written extensive features, think-pieces and scripts for the likes of Billabong Women's, Refinery29 Australia and R.M Williams Outback Magazine. On top of her features writing, Maya was awarded out of 4000 national applicants in the SBS Emerging Writers Competition for her memoir on her experience of death between Iranian and Australian cultures, with her story getting published in an anthology by Hardie Grant in 2022.
As an Iranian-Australian young woman born n' raised in Sydney, Maya has her feet planted in multiple worlds, and is all about living the most interesting, diverse and joy-filled life you can. As the champion of all things lifestyle at Time Out, her mission is to find the coolest and most colourful corners of the city, and then write about them in a way that makes them accessible for you to find – and then live out too.