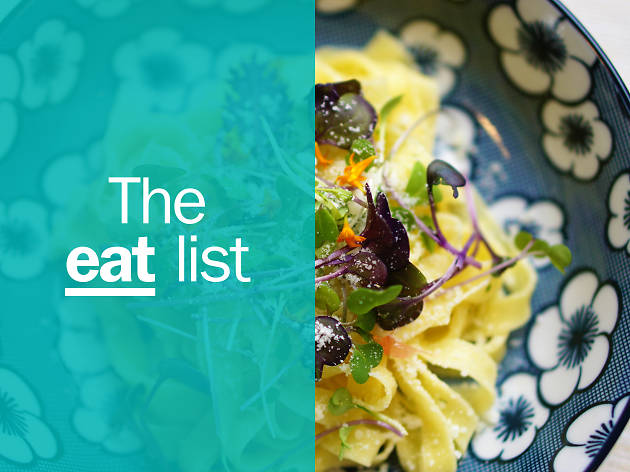 11 delicious restaurants in Olympia
From fine-dining to food trucks, these restaurants in Olympia have one thing in common: local produce reigns supreme
The food scene in Olympia, Washington state's capital, is as diverse as the people it represents. You'll find a refreshing variety of food trucks on the corner of Fourth and Plum and sprinkled throughout downtown. Fine-dining establishments abound as well, some even boasting waterfront views. One common thread connecting all the most delicious restaurants in Olympia? You'll find the local harvest highlighted on each and every menu. From organic veggies to Washington cherries and signature northwest seafood, the area is packed with homegrown goodness. Happy eating, folks.
Best restaurants in Olympia
1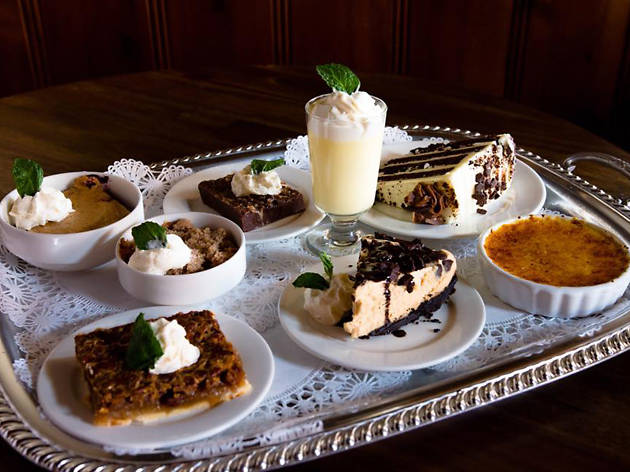 What is it? A family-owned fine-dining establishment with signature cocktails.
Why go? Admire rustic hardwood floors and exposed beams in the historic building Gardner's calls home. Dine by candlelight as you start with a charcuterie board and razor clams, then move on to a tenderloin steak or Dungeness crab casserole. Finish with the signature Gardner's St Germaine Martini, made with pink grapefruit juice. Take a stroll along the neighboring waterfront to cap off a perfect date night.
Price: Pricey
2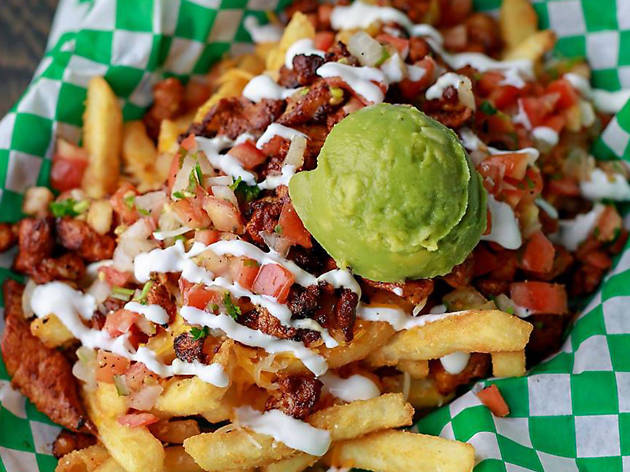 What is it? A much-loved downtown food truck serving authentic Mexican fare worth travelling for.
Why go? While Tacos California has two locations in Olympia, it's the food truck park downtown (on the corner of Fourth and Plum) that's the best to visit. The atmosphere is upbeat and buzzy, thanks to a mingling of city dwellers and general passers-through and while tacos are a classic choice, you really should try the Cubana Torta for the fresh avocado, marinated pork and delicious breaded sirloin.
Price: Bargain
3
What is it? Olympia's oldest brewpub serving signature beer and classic pub fare - since 1993.
Why go? This is Fish Brewing Company's flagship location and the large airy space is packed and lively at any given time of day. They have 24 taps of cider and beer, including organic ale, so order a flight to sample a handful of beverages. Pair with comfort foods like fish and chips or bangers and mash. Tasty.
Price: Average
4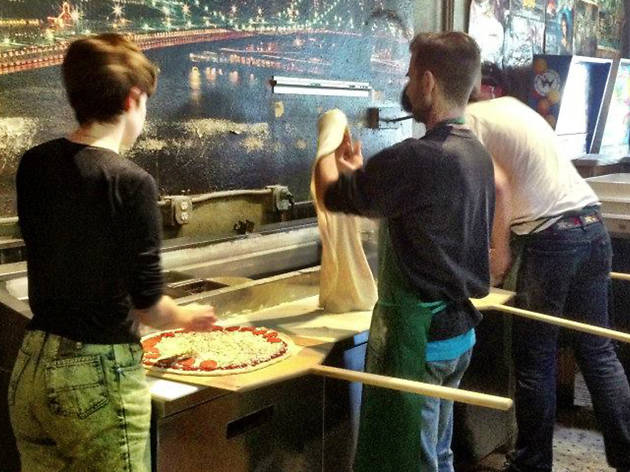 What is it? New York-style thin slices in a retro eatery with pinball machines.
Why go? Follow the neon lights on this bright red building to enter a funky little pizza joint decked out with posters from the '80s. Take a seat on a vinyl swivel stool and chow down on the cheap. This is where to go for thin-crust pizza served on thin paper plates. Note the veggie and vegan (hello eggplant and cashew!) selections too.
Price: Bargain
5
Basilico Ristorante Italiano
What is it? A fine-dining traditional Italian restaurant featuring handmade pastas.
Why go? Everything is made from scratch at Basilico and menus revolve around seasonal ingredients. The authentic Italian dining begins with antipasti, then pasta, followed by an entrée, and chef-selected tasting menus are available for a full tour of the offerings. Gluten-sensitive diners will appreciate the full menu of GF options.
Price: Blowout
6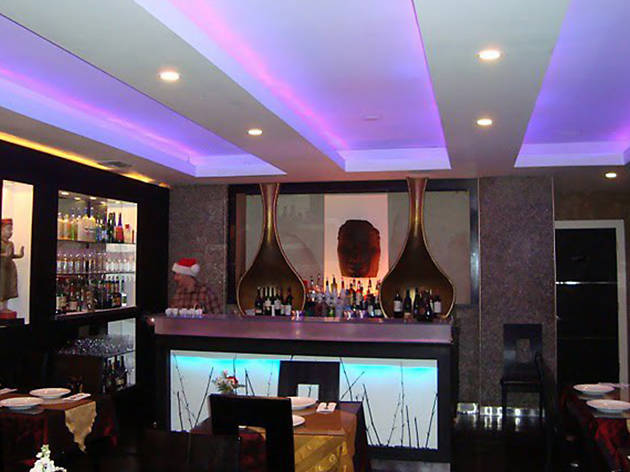 What is it? A casual downtown restaurant serving Thai, Chinese, and Vietnamese dishes.
Why go? This contemporary eatery may be small, but it's big on flavor. Their spice meter helps guests select one of five preferable levels of spiciness ranging from 'not spicy' to 'Thai hot'. Try a whole fresh trout in garlic sauce, zesty coconut chicken with steamed jasmine rice or (if you're looking for something particularly authentic) sample Mee Quang, a Vietnamese warm noodle salad complete with ground peanuts, veggies and sliced pork, prawns and chicken.
Price: Average
7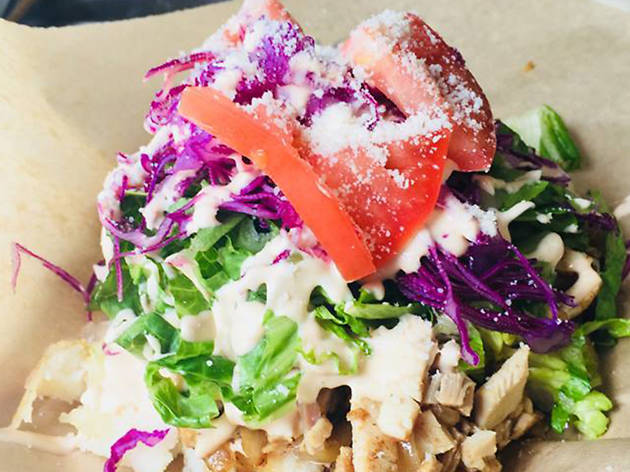 What is it? A downtown food truck serving Latin street food.
Why go? The must-try item is the namesake Arepa – a flat patty of unleavened corn flour – cradling shredded beef, roasted pork loin, or a vegetarian mix with traditional Venezuelan seasoning. For a savory side, opt for tostones: fried plantains with avocado salsa. Gluten-free menu options are available at this friendly, quick-serve eatery.
Price: Bargain
8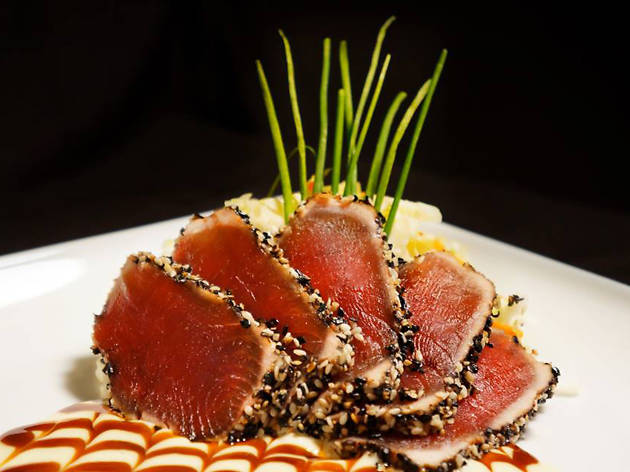 What is it? Family-friendly waterfront eatery specializing in northwest seafood.
Why go? Around since 1988, Budd Bay Café is a local landmark in Olympia dining. Take in views of Budd Bay with mountains in the distance. Local salmon, oysters, and crab are the go-to grownup items, while the kid-friendly menu includes burgers and pasta. Visit for Sunday brunch to enjoy an incredible spread of seafood, a meat-carving station, and flaky cherry turnovers.
Price: Average
9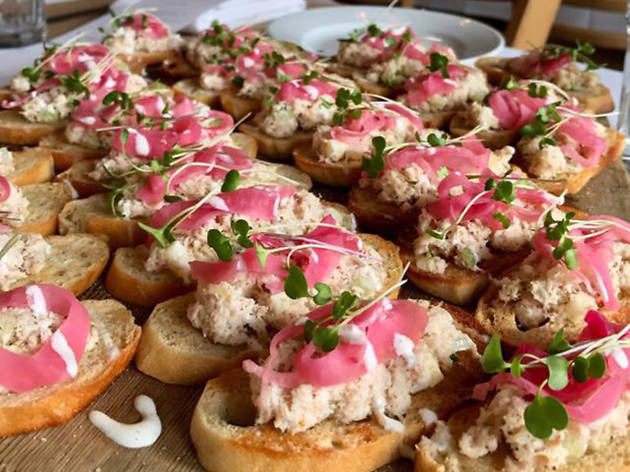 What is it? A stylish wine bar with fine-dining in a restored historic building.
Why go? There's a contemporary bistro vibe at Water Street Café, located across the street from Heritage Park with views of Capitol Lake. The cauliflower appetizer is popular for its buttery garlic goodness, while entrées like the seared duck breast and goat cheese ravioli offer a refreshing spin on American classics. Tip: drop in for lunch or happy hour to dine on a smaller budget.
Price: Pricey
10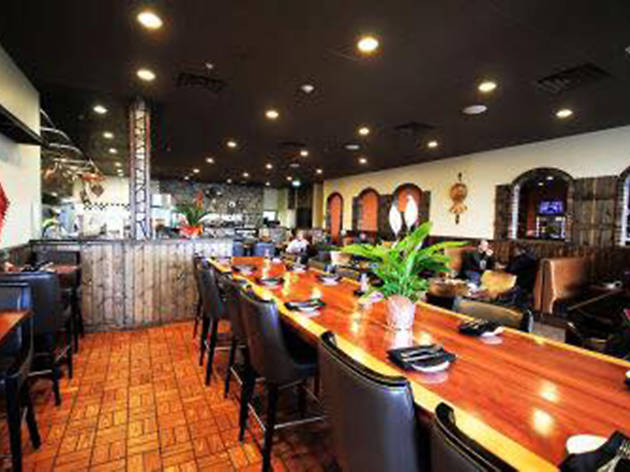 What is it? A Turkish-Mediterranean restaurant with cozy seating.
Why go? Don't let the strip mall location fool you. There's a delightful atmosphere at Mediterranean Breeze with warm lighting and subtle music. Turkish chef Mehmet Sipahioglu uses northwest ingredients in traditional recipes, so you'll recognize the source for local salmon, onion, and tomatoes. Try a classic wood-fired donair kebab with a combination of marinated beef and lamb, or the Turkish stuffed flatbreads baked in a brick oven.
Price: Average
11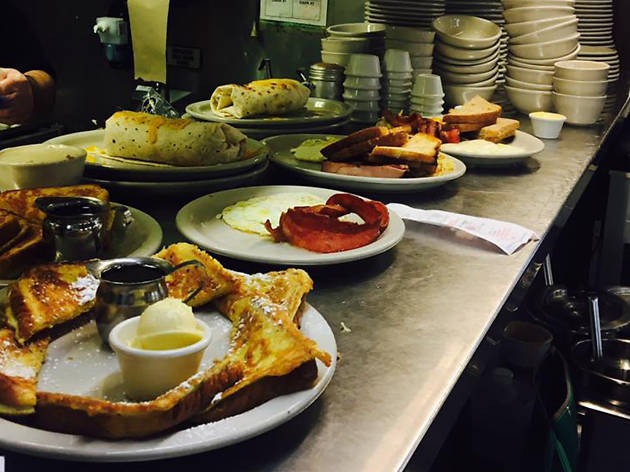 What is it? A retro diner with late-night comfort food and a jukebox.
Why go? Get your all-day breakfast fix here with classics like biscuits and gravy or corned beef hash. Or pair a late-night tuna melt with a root beer float. Take the retro barstools at the counter or sink into the well-worn booths at this colorful working-class diner. This is a go-to venue for post-bar grub.
Price: Bargain
Discover Time Out Market: the best of the city under one roof